The last month of the year has just begun and we're counting down the days until Christmas and NYE, aren't we? 😉 During this last month I'm going to share festive outfits as well as casual and comfy outfits for the days between Christmas and NYE. In addition to the outfit ideas I'm going to share gift guides as well. And I hope you'll be well-prepared for the holidays afterwards.
Casual outfit for the holiday season
Let's start with a casual outfit. I know that most of you are currently thinking about festive outfits for Christmas and NYE, but the outfits we wear between those days are important as well. Why? Because they have to be comfortable and practial and they have to keep us warm when we're outside running errands, buying christmas presents and so on. Oh and of course, we want to look fashionable as well, right? 😉
Mixed Faux Fur Jacket
It's winter and it's freaking cold outside! It is pretty hard to create chic and fashionable outfits during winter season. But the biggest problem is, that I don't have a winter jacket/ coat yet – I have a lot of jackets and coats, but I need a warm down jacket! Anyways, if you don't have a warm down jacket you have to layer and that's the only solution when you don't want to freeze your ass off 😉
The other day I finally received this mixed faux fur jacket – I already wanted to buy it a couple of weeks ago, but unfortunately it was sold out, but now it's back in stock! 🙂 I'm sure you can imagine how happy I am to finally own this jacket, the only problem is that it is way too cold. But fortunately there's is a solution for every problem. The solution for this problem? Layering. I wore a top, a longshirt and a sweater – one above the other.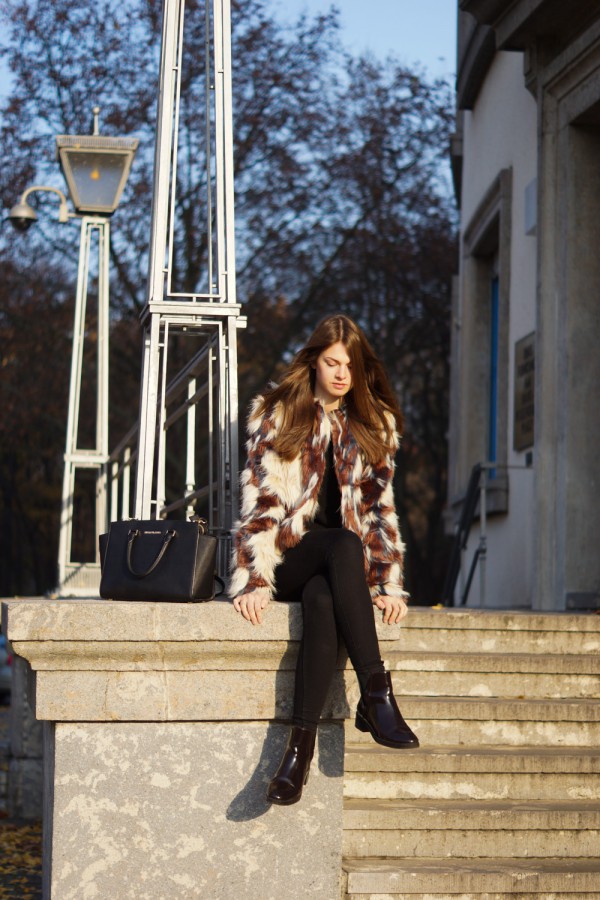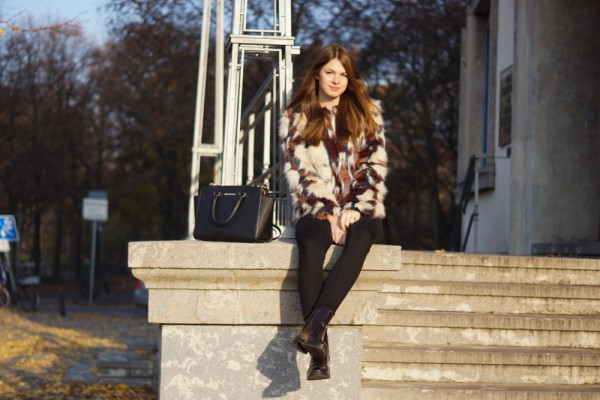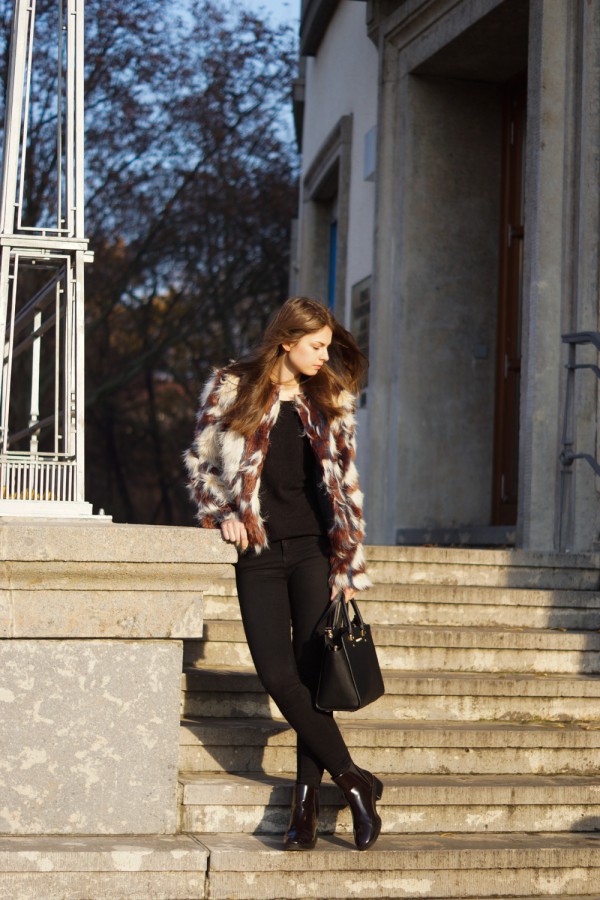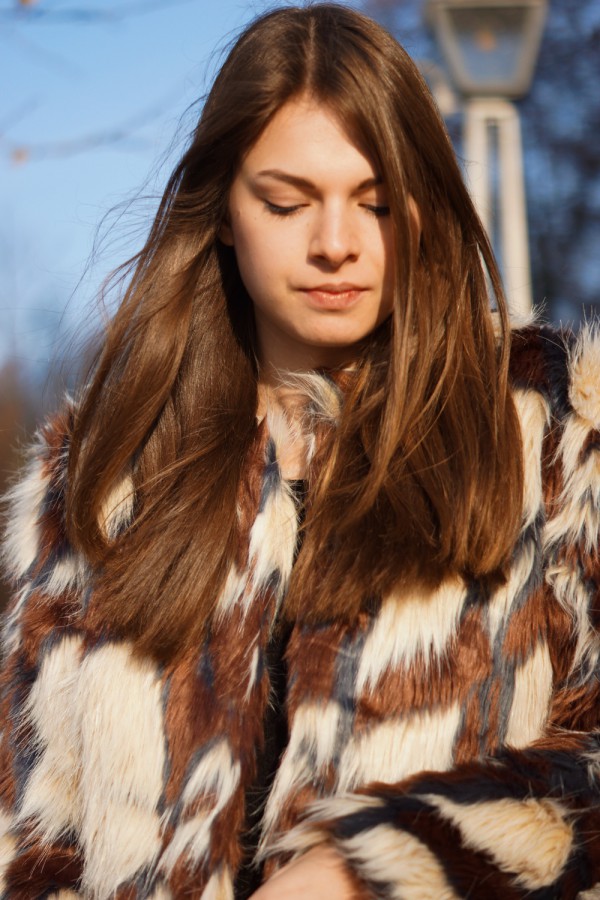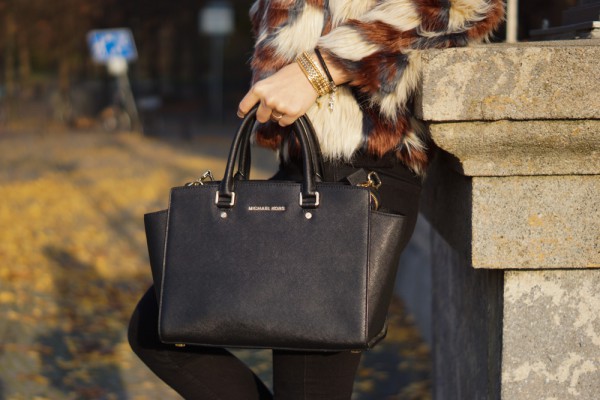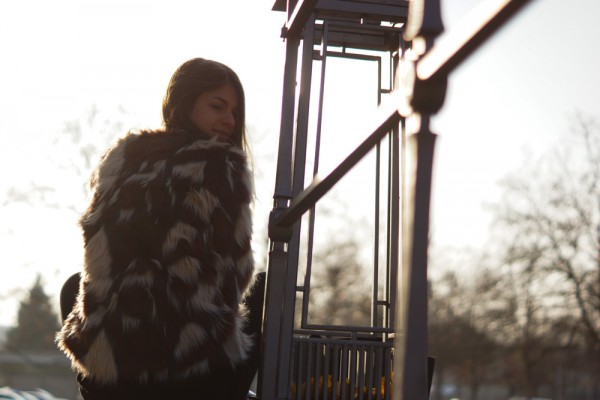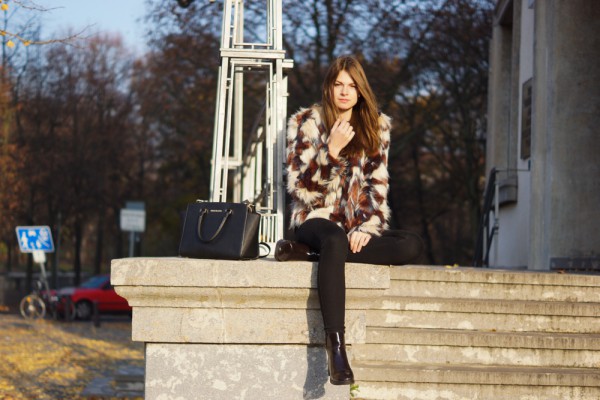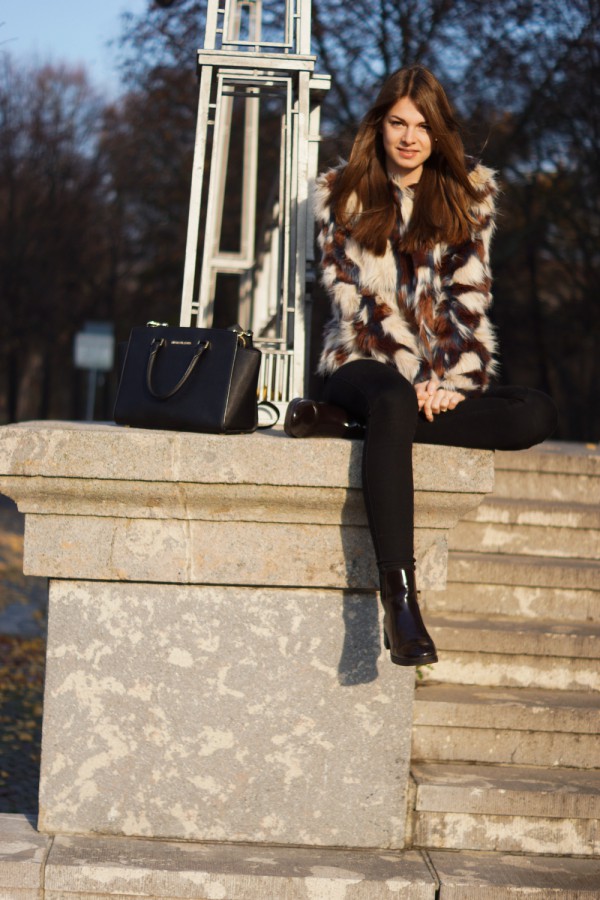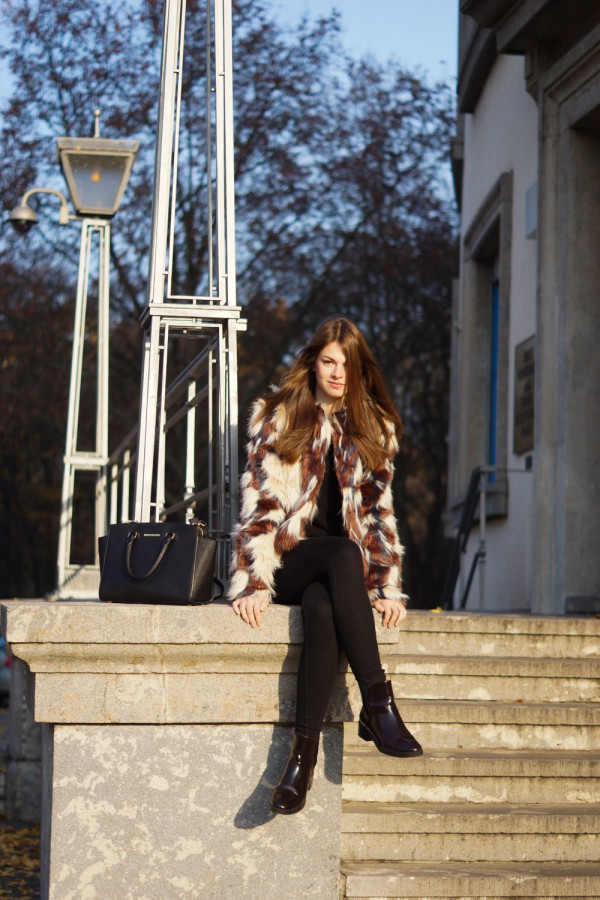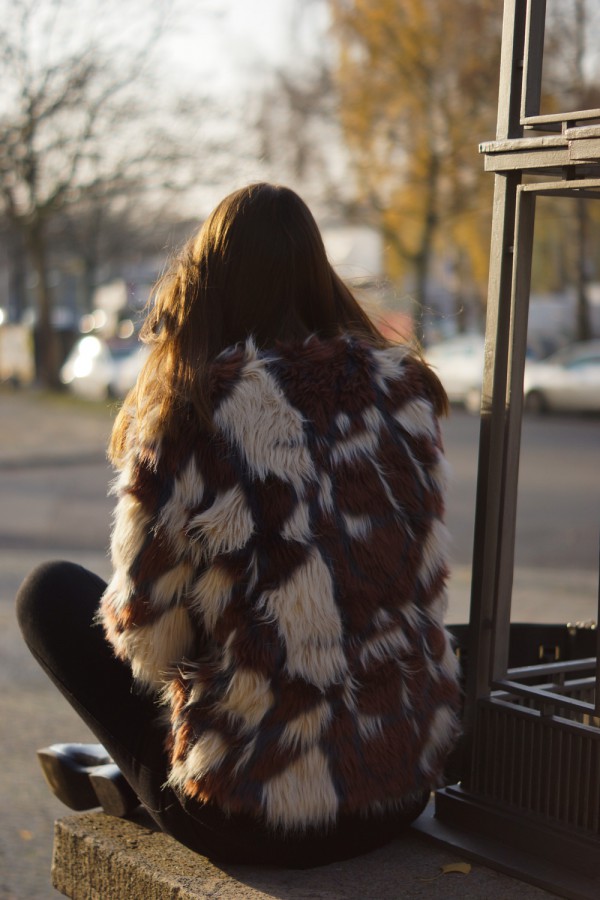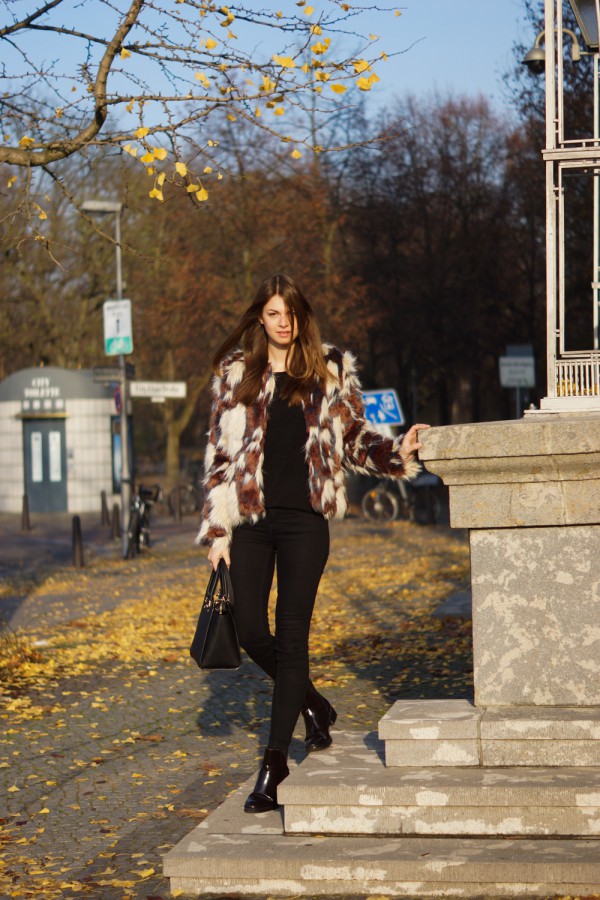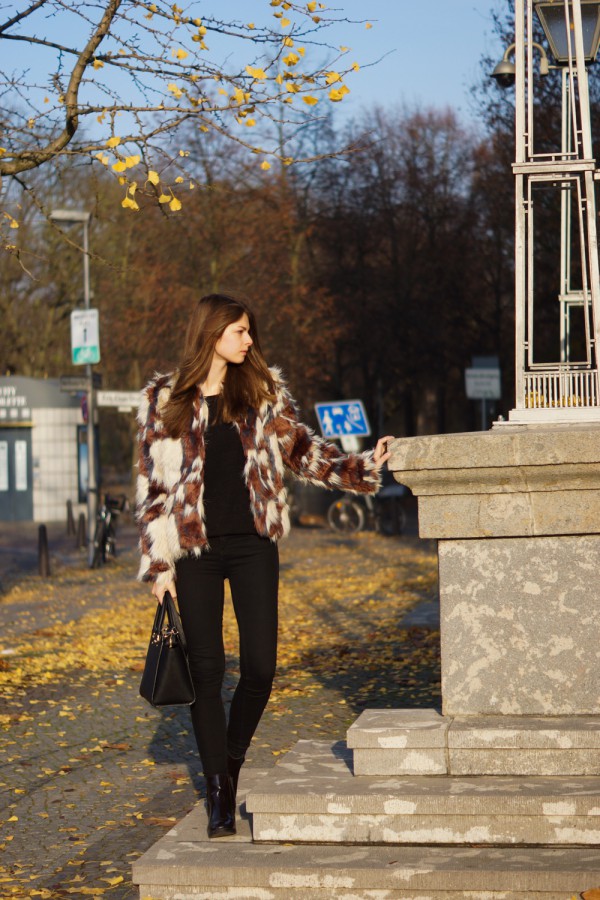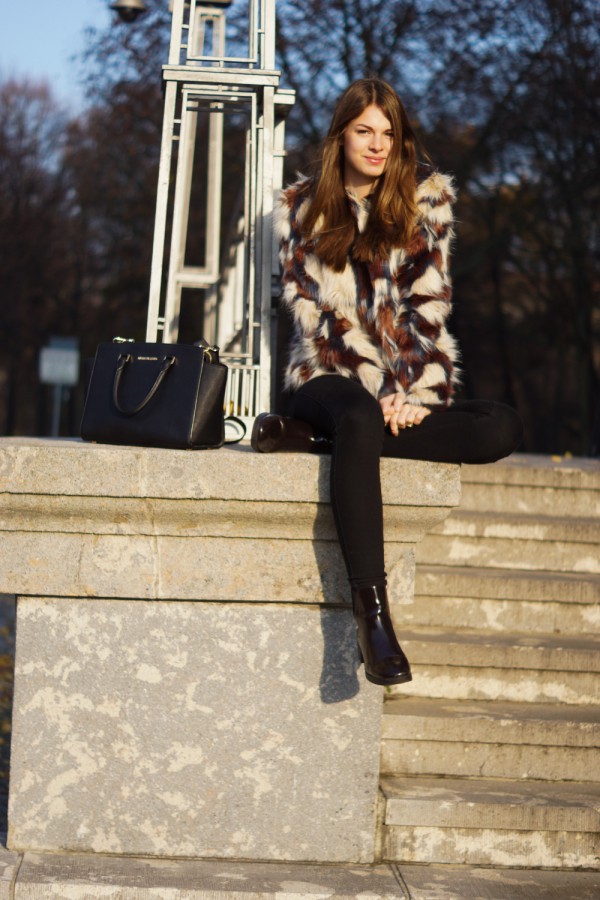 SHOP SIMILAR CLOTHES // LOOK-A-LIKE