Whitmonday. My plans? Enjoying this day off with a BBQ aka eating a lot and doing nothing. 😉 Do you have any special plans for this Monday? Whatever your plans are, I hope you'll have a nice day.
For the Love of Long Cardigans
It's not a secret, that I really like Long Cardigans. First I was a bit critical, because it can be pretty hard to find trends like this that fits for someone who's almost 180cm tall – like me. It's just the same as with pants.. usually they're too short. But luckily I found some long cardigans with a length that fits and doesn't look as if it was washed too hot. 😉 You know what I mean… You've seen this striped Long Caridgan several times on the blog and you'll see it more often – take it as a promise or threat. It is one of my favourite garments and definitely one of my I-can't-live-without pieces for this spring, summer and autumn.
Art Deco Inspired Necklace
How I combined my beloved long cardigan? In another casual look composed of blue jeans and a white shirt. Too create a more stylish and chic look I simply added my bicolored high heels as well as this beautiful Art Deco Inspired Necklace from Happiness Boutique. I really like the layered design and the white, beige and crystal clear gems in the middle. This necklace is the perfect piece to upgrade a simple, casual outfit. What do you think? Do you like this look and my new necklace?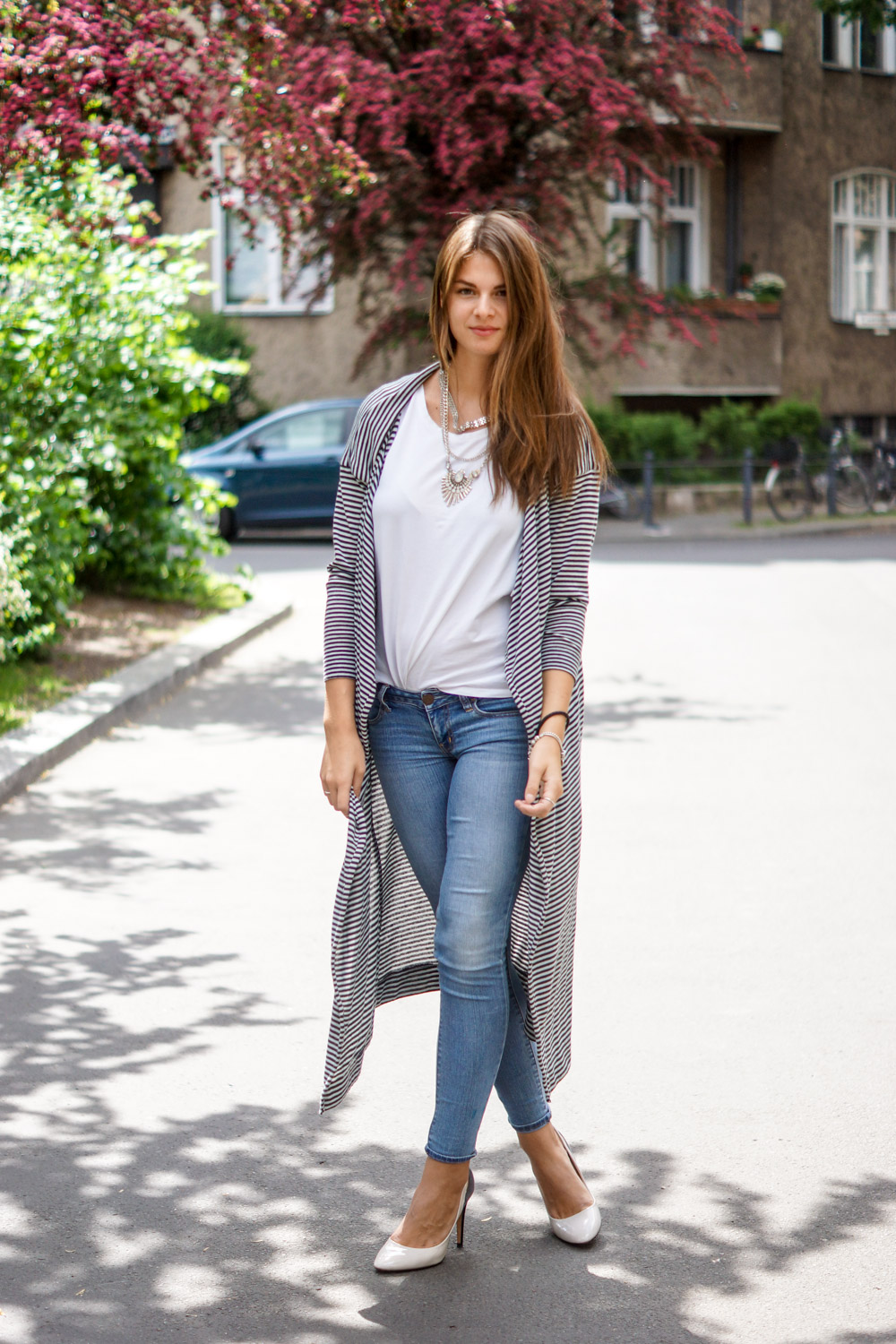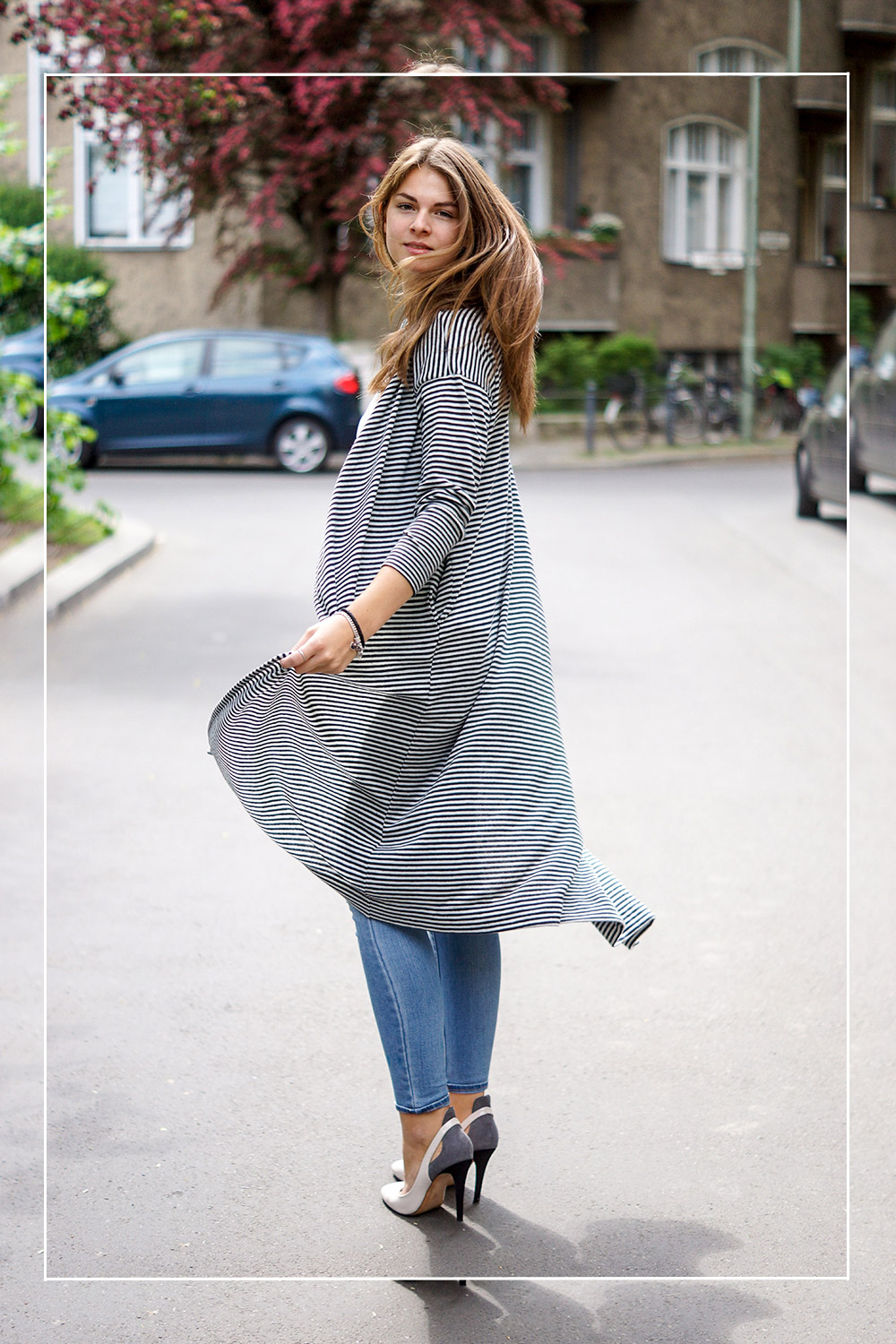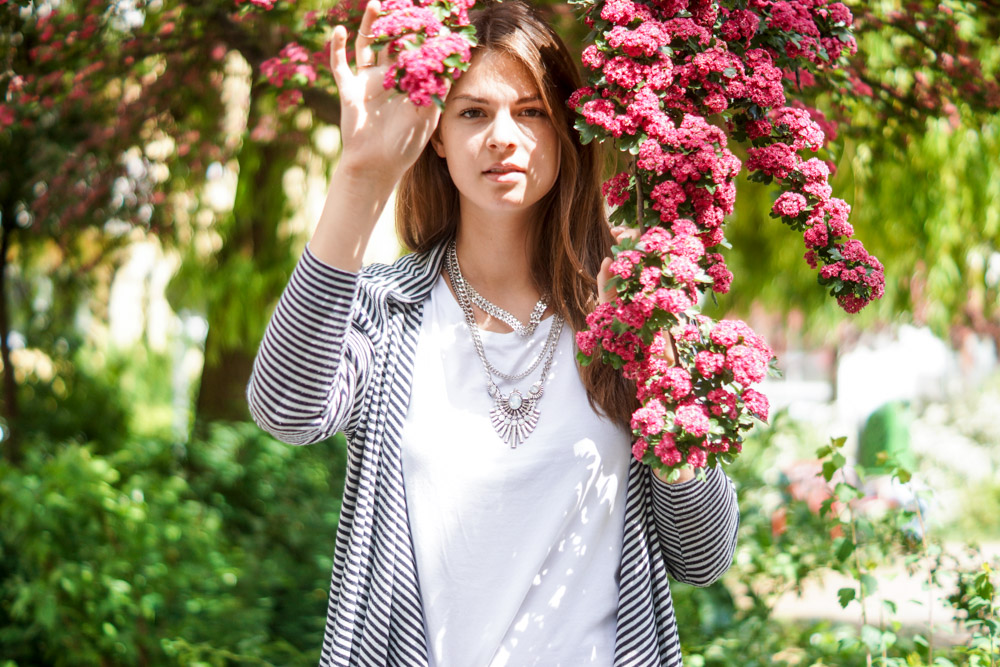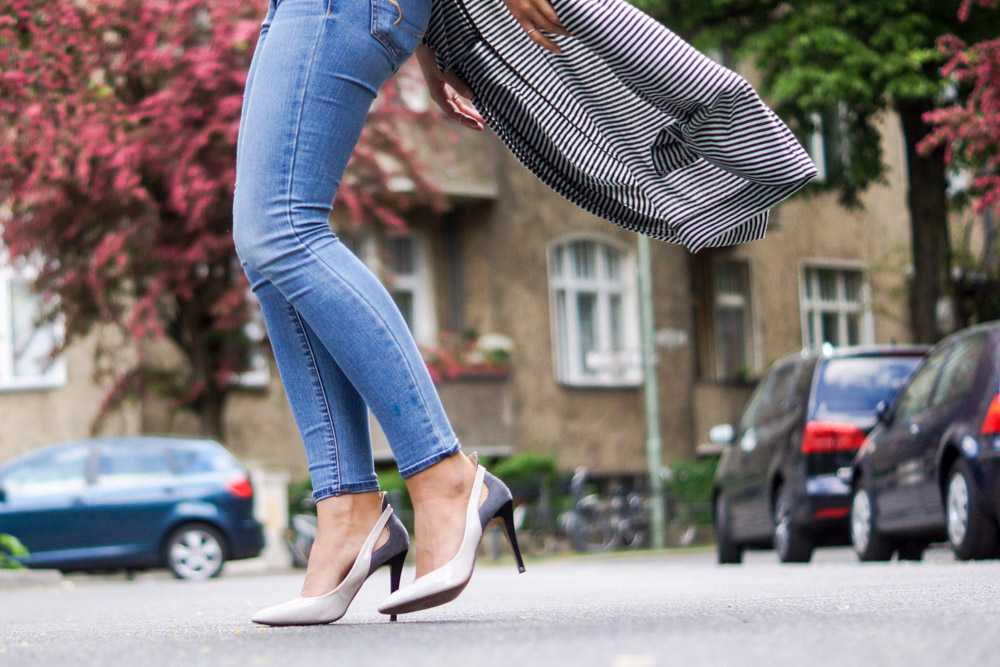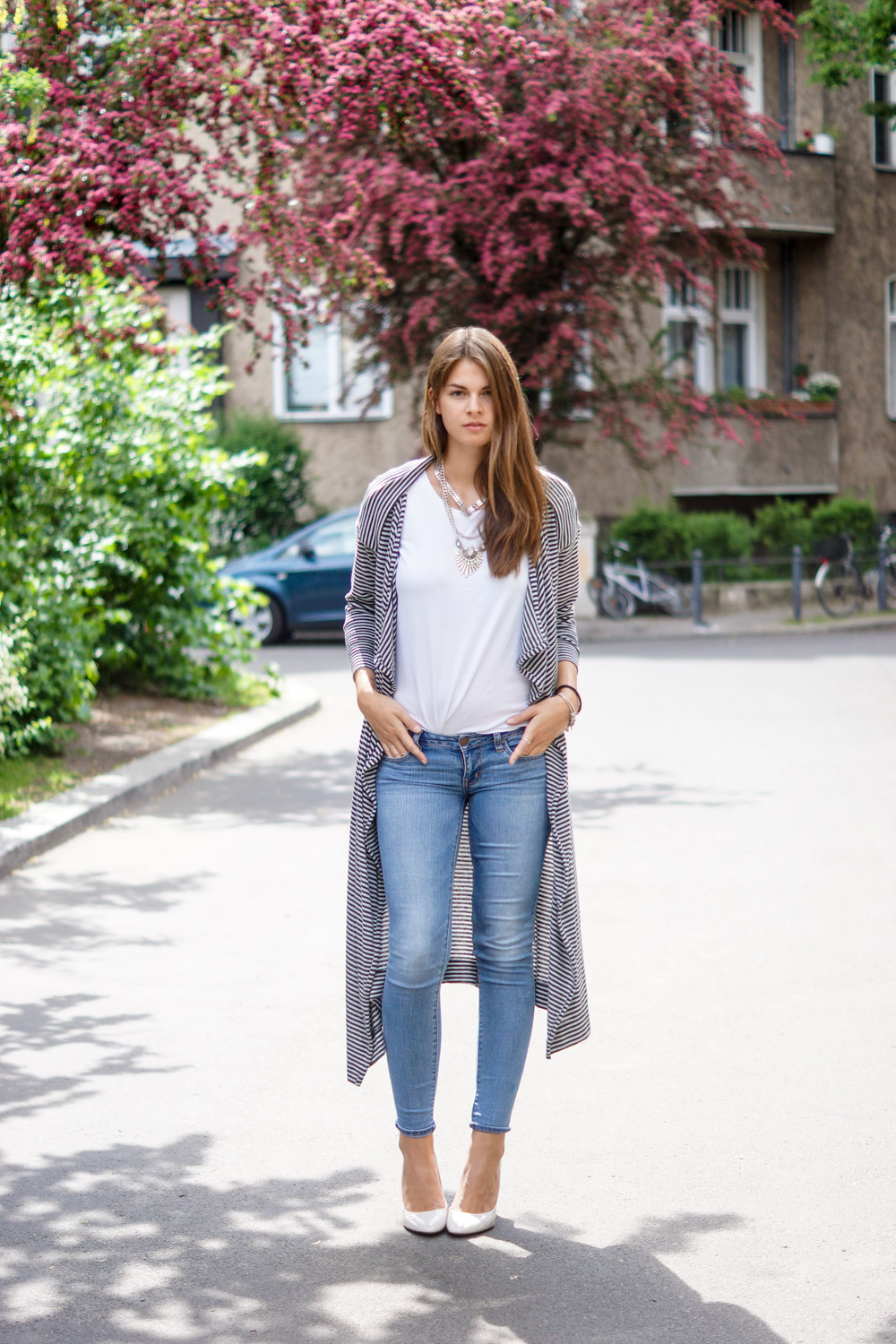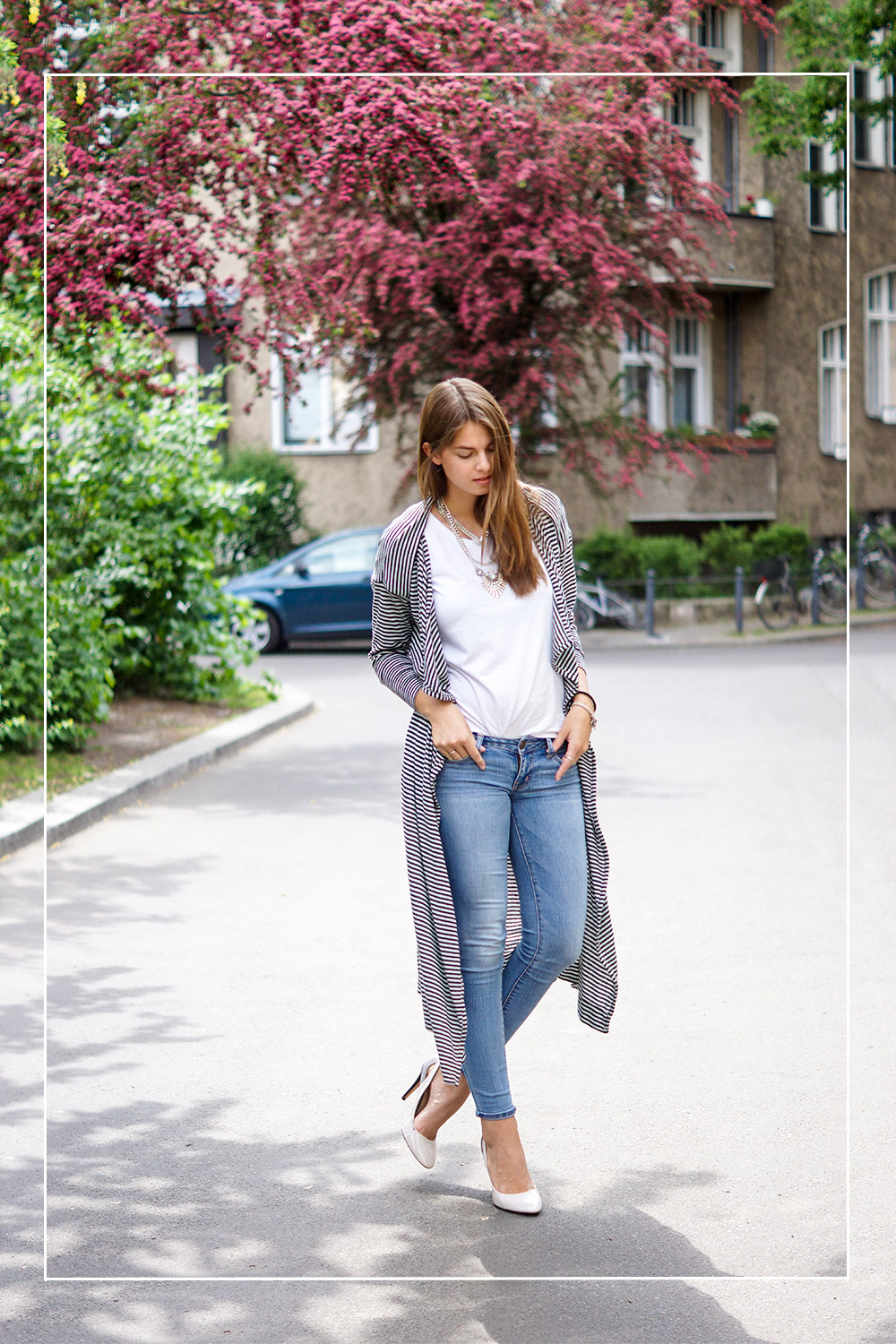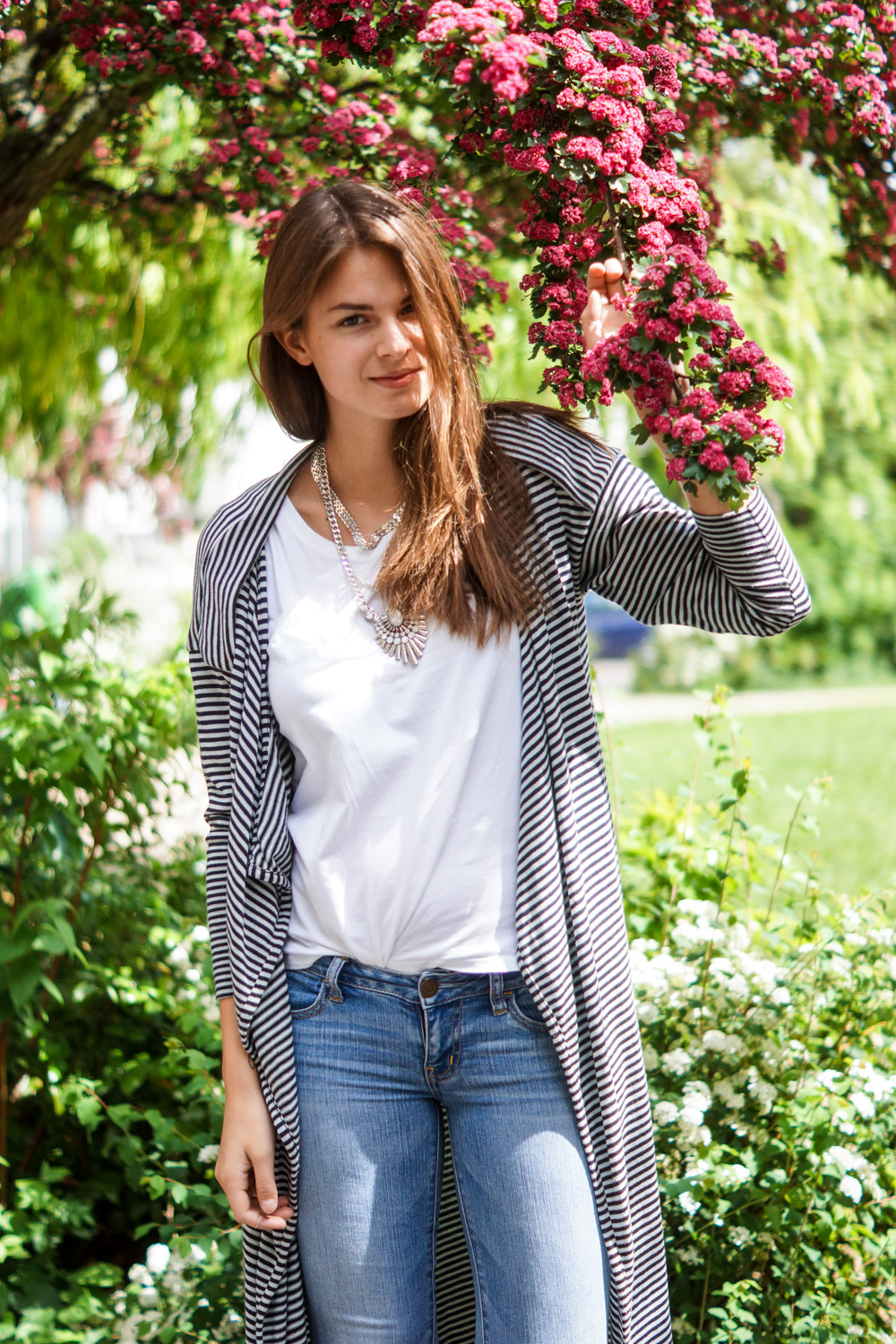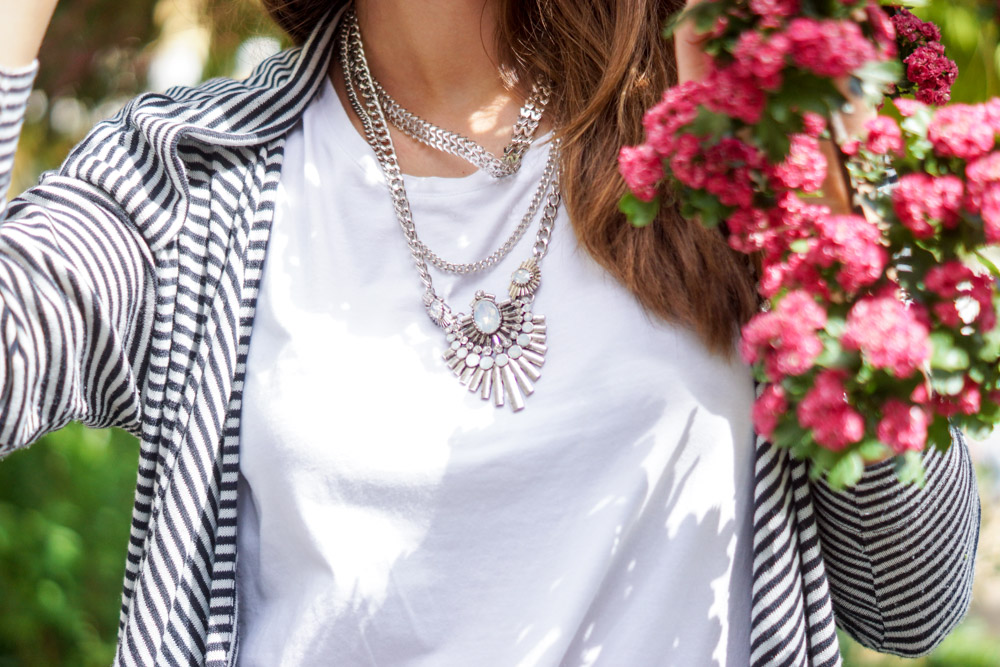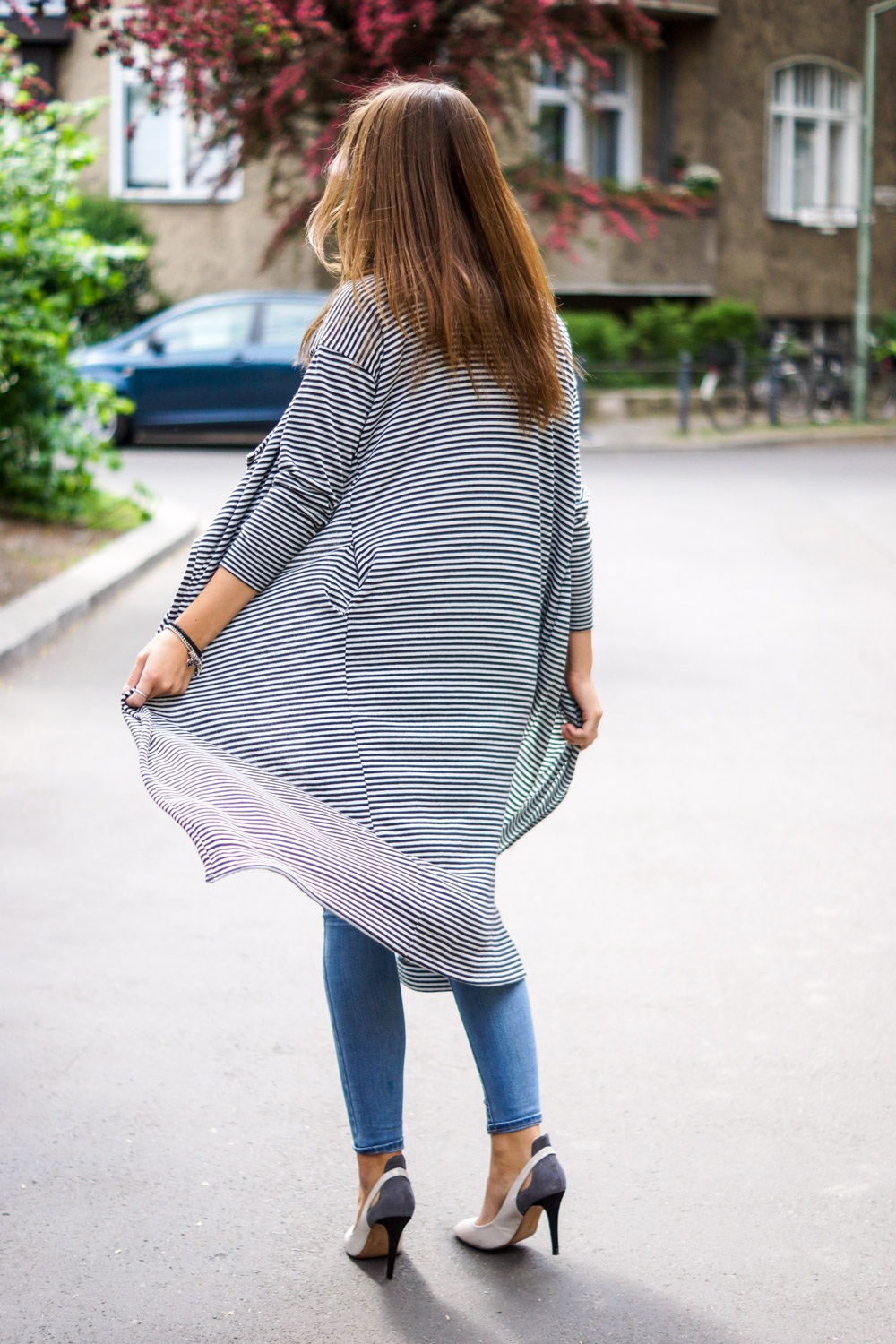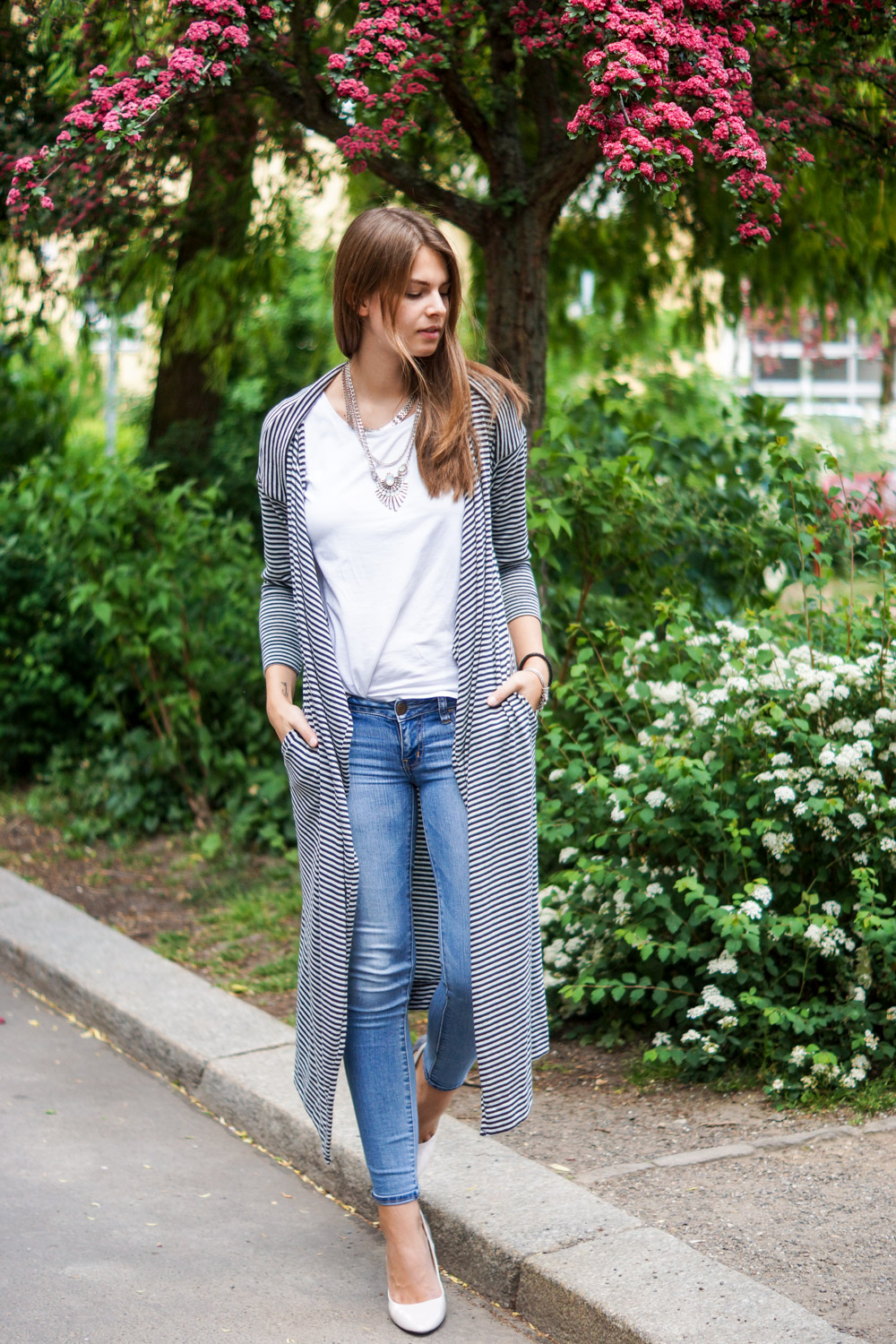 SHOP THE LOOK // SIMILAR CLOTHES