Wow, what a busy week I had! And guys, I am so, so sorry I didn't upload anything on the blog the past days. Since I came back from Spain on Tuesday afternoon, everything has been super busy. I worked a lot, but I barely had time to work on the new blog posts, and that's the reason why I didn't publish any posts. I had to focus on other things the past week, and the blog had to cut back on attention. BUT I will try to start with full power tomorrow, share all the pictures we took in Spain and I will also try to take as many new outfit pictures as possible this week – let's hope the weather will play along.
But before that, it is time to tell you more about my past week and not only that it was a busy one 😉 Let's start with the past Saturday, our second day in Spain. We arrived in Spain on Thursday evening and had a lovely first day on Friday. The plan for this short trip was to relax as much as possible, to sunbath and to spend a lot of time by the ocean. We had breakfast at the apartment on Saturday morning, worked a little bit, packed our stuff for the beach together and drove to Altafulla. It is a small town – or should I call it a village? – about 15 minutes away from Tarragona. The beach in Altafulla is very lovely even though it is very busy.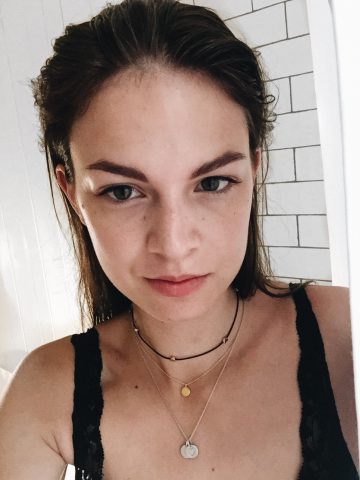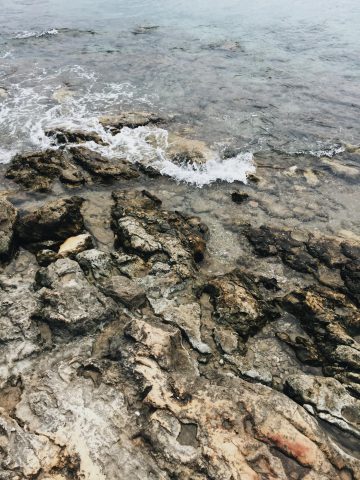 We found a nice spot at the end of the beach where it wasn't as crowded as at the other parts at the beach. We spent there about four hours either lying on the beach or swimming in the ocean. The water at Altafulla beach is very clear, and the beach is very clean. We really enjoyed the time there and decided to come back on Sunday as well. Of course, we could have spent the time at the beach in Tarragona as well, but that one seemed to be busier than the one in Altafulla. So yep, we spent both days Saturday and Sunday at the beach in Altafulla. The rest of the day we were at the apartment or strolling through the streets of Tarragona looking for nice spots to take outfit pictures AND for places to have dinner at. Both weren't as easy as we hoped it would be 😉 Tarragona is a beautiful town, but it isn't actually photogenic when it comes to outfit pictures. And they also have a lot of restaurants, but they were either fully booked or didn't have good reviews on Tripadvisor.
Monday was the day we headed back to Barcelona. We had to return the car, and my boyfriend had to catch his flight back to Berlin while I had to drive to my hotel in Barcelona. I had about an hour to "explore" Barcelona before someone picked me up to meet the Otaduy team – the brand I was shooting with that day.
I first had a fitting at their office to find the outfits we would shoot in the afternoon, and wow, the dresses are sooo beautiful. If you haven't seen my Instagram Story or haven't heard about the brand: they create bridal fashion, and it truly is amazing. So I tried on some of the dresses, I got my make-up done, and then we drove to the location for the shoot. I had so much fun shooting with the Otaduy team; I have no idea how long it was. But I was quite exhausted after shooting four different outfits. After the shooting, we had dinner together, and that was the point I realised how tired and exhausted I was. I had such an amazing day and a lot of fun, but I also was quite happy when I was back at the hotel lying in my bed and ready to fall asleep. 🙂
Tuesday was already the departure day. I didn't have much time that day, so I decided to sleep in and have breakfast at the hotel. A driver picked me up around 11 am to bring me to the airport, and my flight was at 1.10 pm. Once I was back in Berlin, my mom and sister picked me up to have an early dinner, and it felt so good to eat something – the last thing I ate that day was breakfast at the hotel in Barcelona…
It didn't happen anything interesting I could tell you more about that day, so let's get straight to the next one, to Wednesday. Wednesday was the first day back at the office after almost a week of being away. I had so much work to get done and didn't know where to start.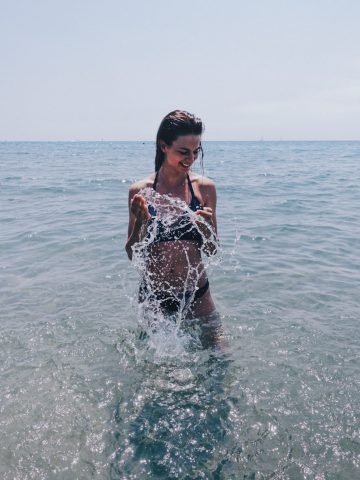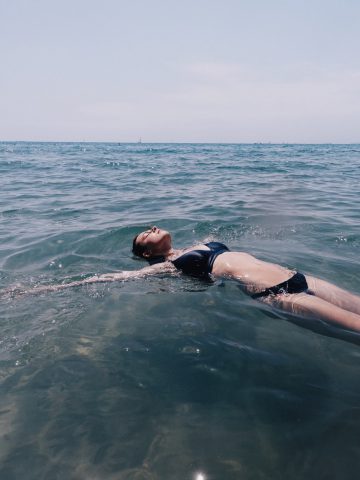 Additionally, Luisa came by to talk about our project, so I focused on that topic instead of doing all the other things I had to do – one of the reasons I couldn't update the blog! But we barely had time to work on this project the past weeks, so we just had to take the time! But I didn't only work at the office that day. I went to the Havaianas Store Opening at Kurfürstendamm in the evening, met up with some blogger friends and had a great time 🙂 Even though I was very exhausted and tired, it was great to hang out at the new store and if you happen to be in Berlin, make sure to stop by!
Thursday started with another event: the launch of the HKMX caro_e_ collection. The collection is super pretty; I really love the colours and styles. The only problem was that most of the pieces weren't available in my size or didn't fit – I seem to have a very unusual body shape, not made for this beautiful collection x) I was super disappointed because I really liked some of the styles and would love to work out with them. After the launch of the collection, Samira (Samieze), Sophia (lovelygirlyrosie) and I took some outfit pictures before I had to drive back to the office. The plan was to have coffee or lunch together, but it was too late already, and I couldn't stay. If you want to get work done, you have to have your head on straight! So I worked pretty long that day, didn't leave the office before 9 pm and went straight to bed when I got home. I actually wanted to go for a run that day, but I was home too late and deferred this plan until the next day.