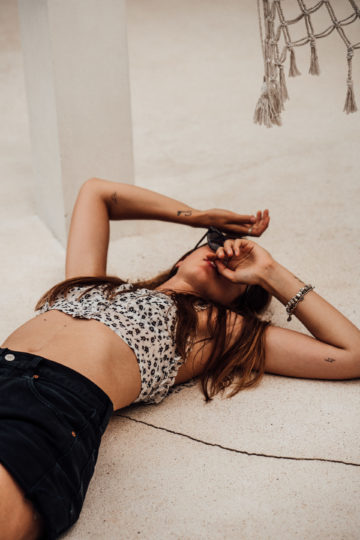 When I asked you on Instagram whether you would like to see more content on Youtube or the blog, most of you answered Youtube, which surprised me, because when I asked you a while ago whether you prefer photos or videos, you voted for photos. So that actually doesn't make it easier for me when it comes to creating content hahaha. So even though most of you voted for Youtube, I wanted to share at least three new posts on the blog this week and guess what? Today's post already is the third one. 🙂 And do also give you information about Youtube: I didn't have enough time to work on my vlogs and couldn't share anything at the beginning of this week. But I hope I will finish at least two or three vlogs to share with you the upcoming days.
But back to the outfit, I want to share with you today. It is another outfit I was wearing in Bali, and we took the pictures in one of the private pool villas we had rent for our time in Bali. I talked about all those fantastic pool villas before so that I won't repeat everything today, but if you want to know more about them, leave me a comment. I can either share the names of the villas, or I can write a blog post about them, just let me know what you would prefer. 🙂
Combining black shorts with a floral top in Bali
I just realised that I hadn't shared an outfit from Bali without me wearing a pair of denim shorts. And yep, in today's outfit post I am wearing another pair of my large denim shorts collection: a pair of black denim shorts. I got them a while ago in a vintage store in Amsterdam, and they are one of my favourites even though they are at least two sizes too big.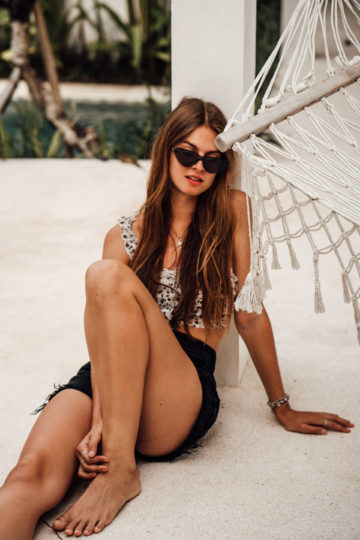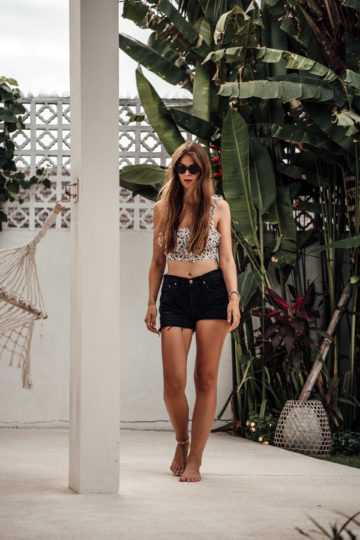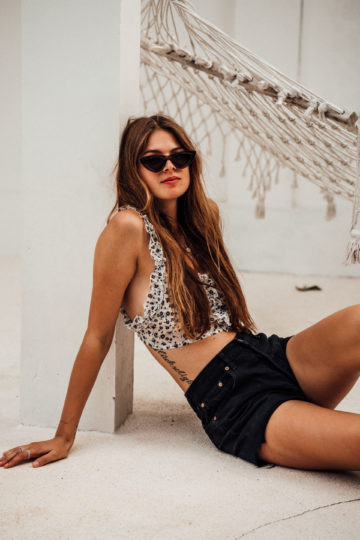 I actually can't wear them without a belt, but I obviously wasn't wearing a belt when I was wearing them in Bali. That's because I didn't bring one. I couldn't change that, and it didn't keep me from wearing the shorts anyways 😉
But the shorts aren't the key piece of this look and since I've talked about denim shorts quite a lot – probably way too much – in the past posts, I will focus on the top instead. I got it just in time for this trip, and I couldn't wait to wear it. Usually, I don't feel very comfortable when wearing cropped tops that are as short as this one. Also, I don't really like wearing tops I can't wear with a bra, and that's the case with this one. But in combination with those denim shorts that are slightly high-waisted I didn't mind. Also, Bali made me feel quite good, and I didn't feel like I couldn't wear this top or that I am showing too much skin. When I would wear it in Berlin, I would most definitely wear super high-waisted jeans or a pair of pants. A skirt would also work as long as it sits high-waisted. I also think that it would look quite nice worn underneath a blazer. If it weren't that cold at the moment, I would definitely give this look a try.
How do you like this top and would you wear it or do you think it shows too much skin? I would love to get your feedback.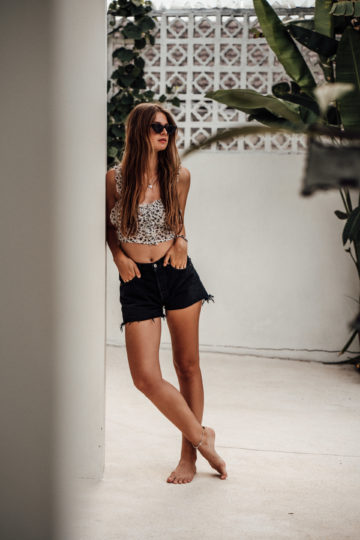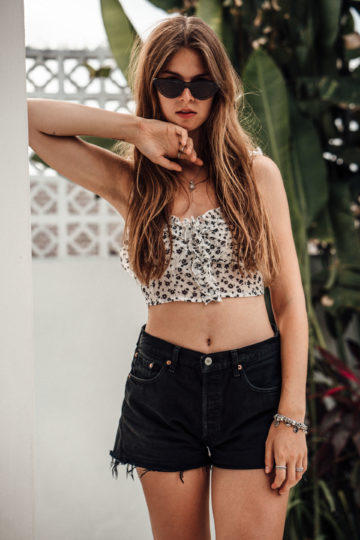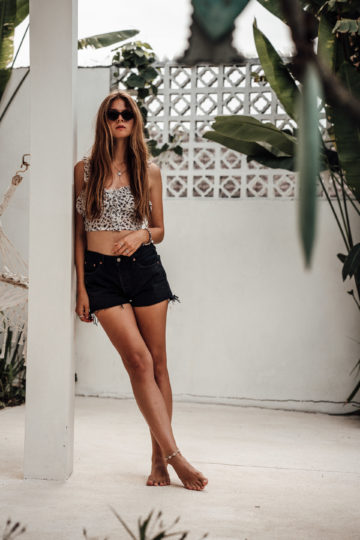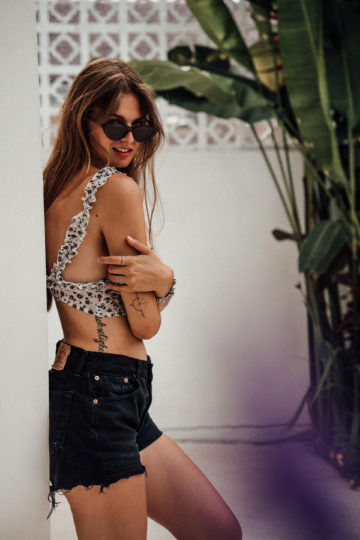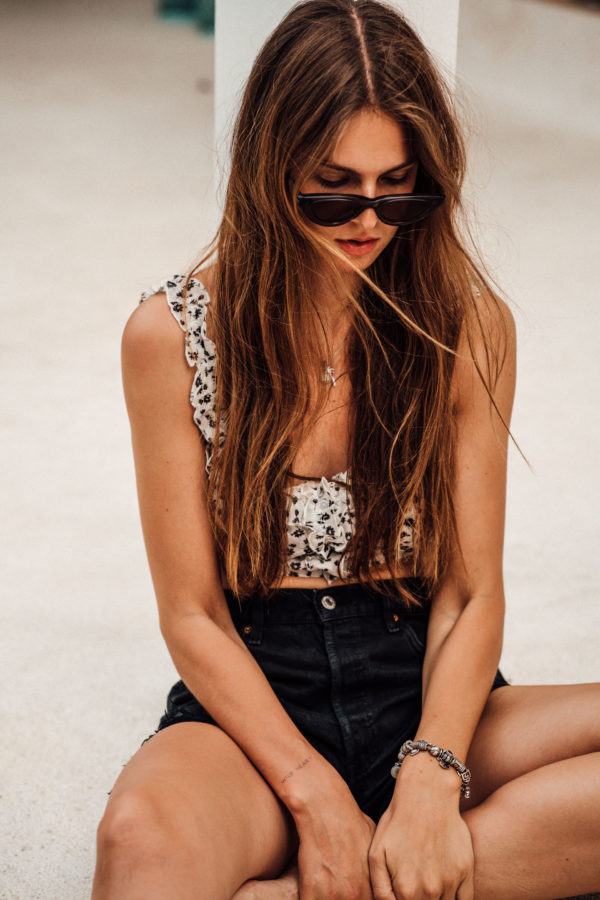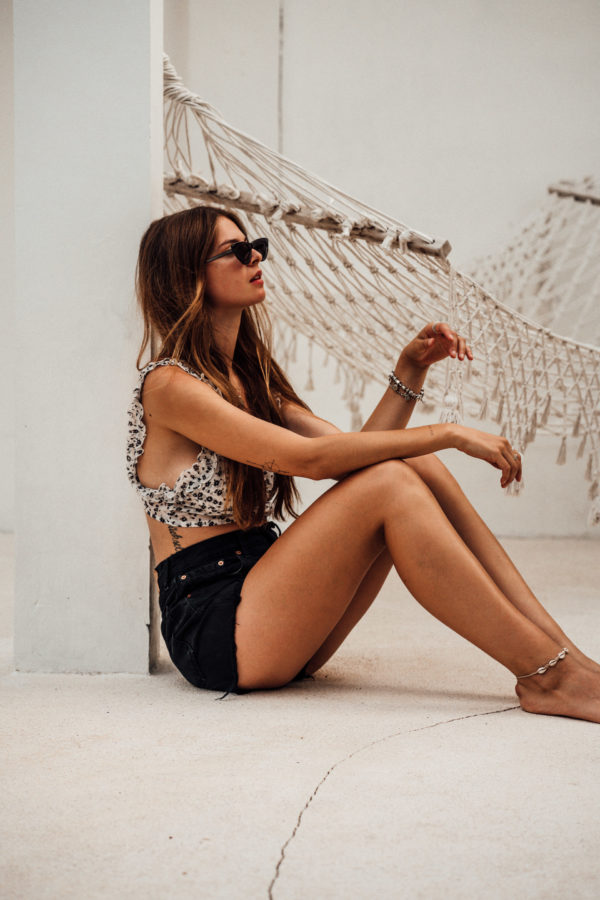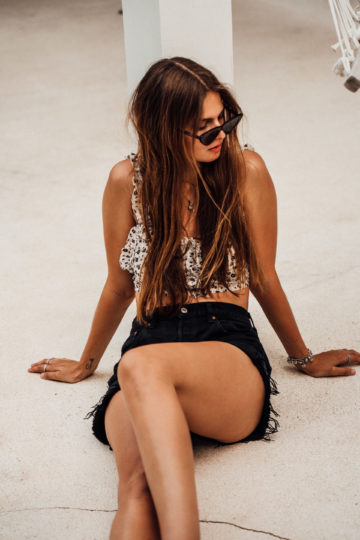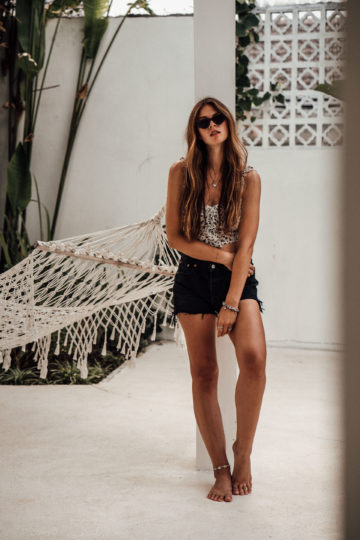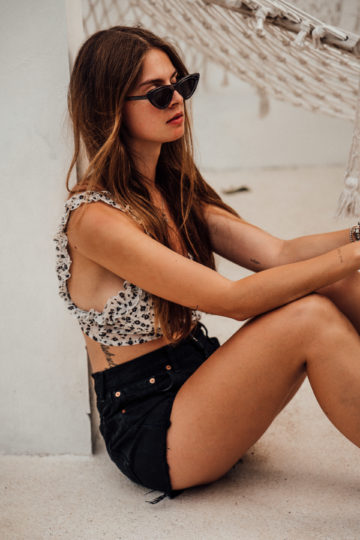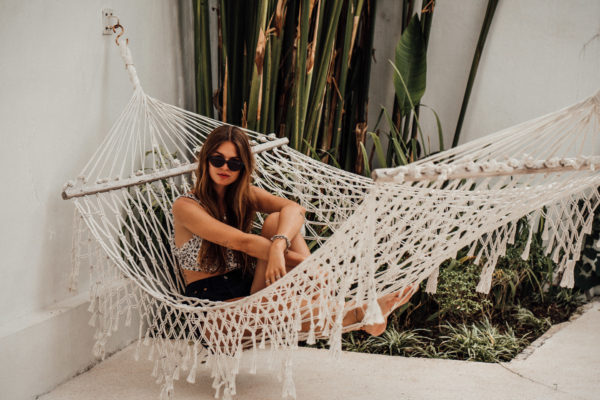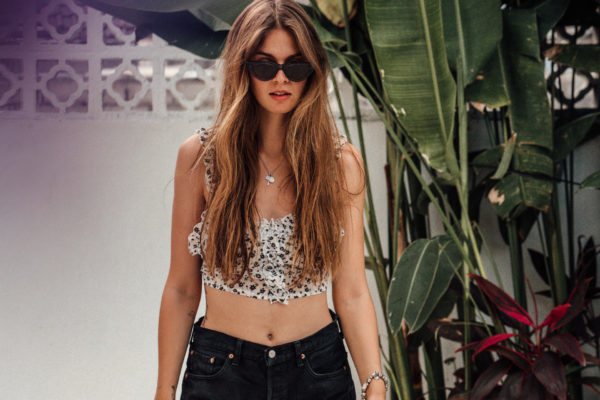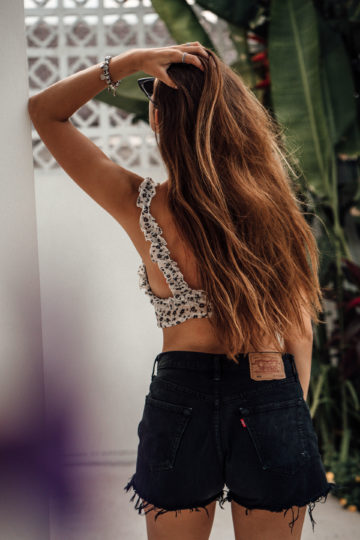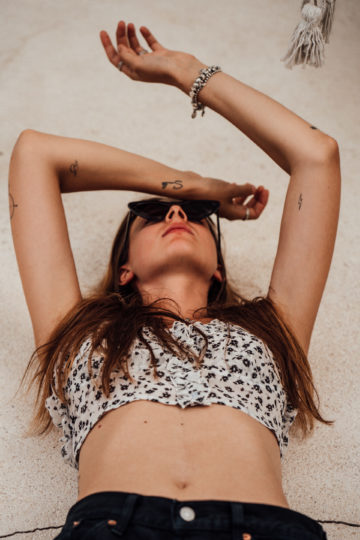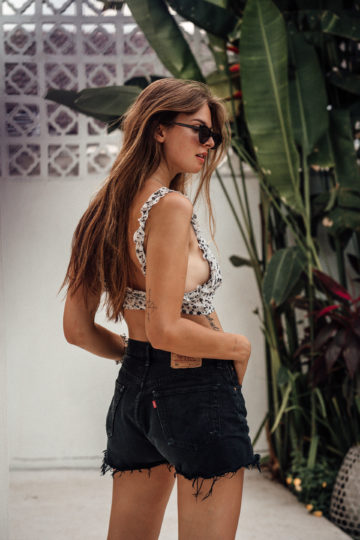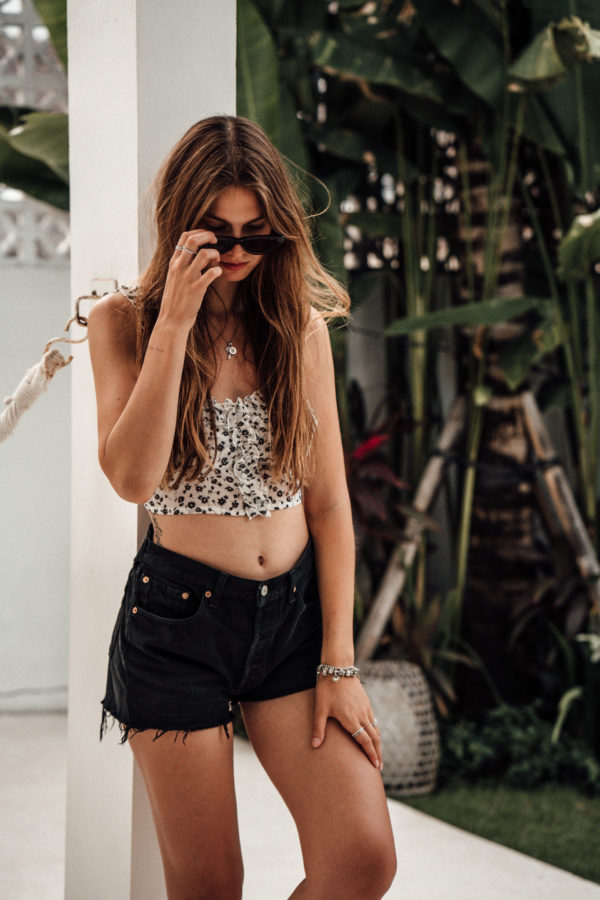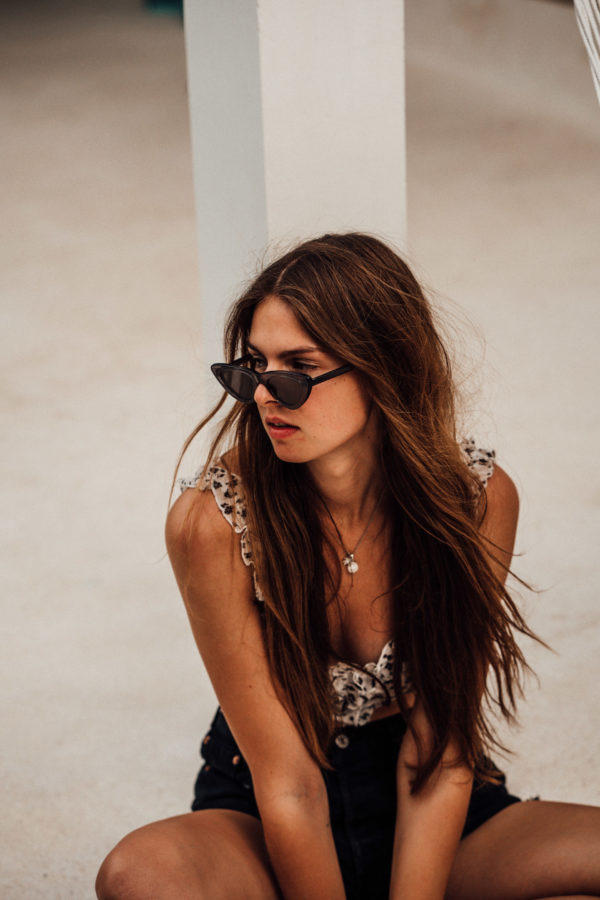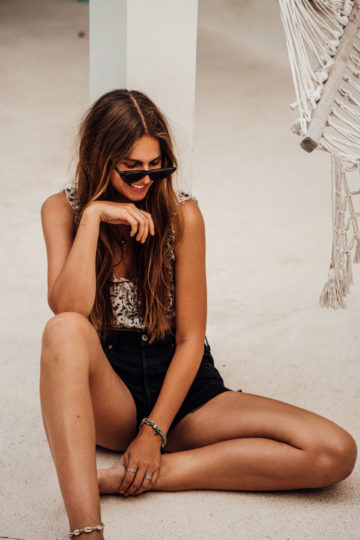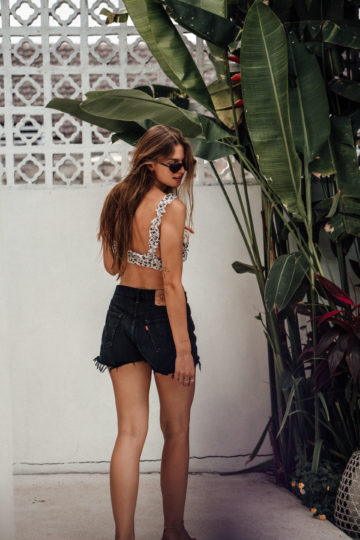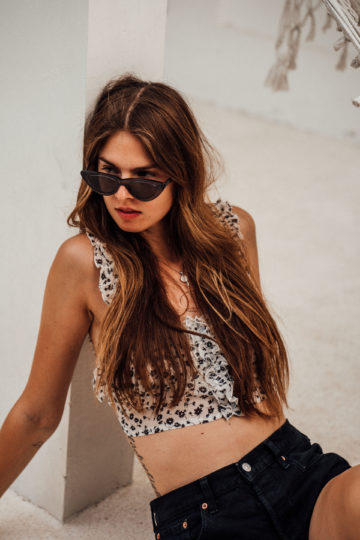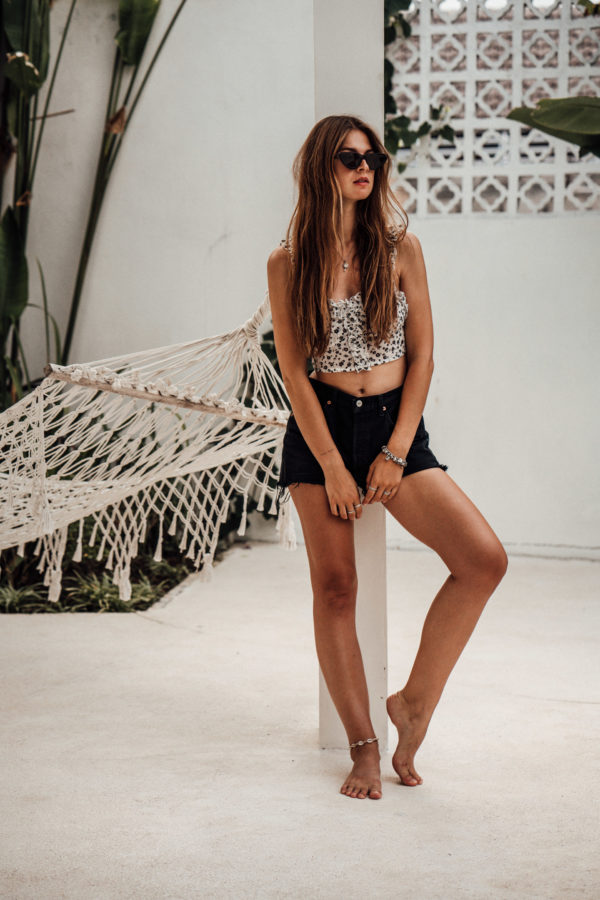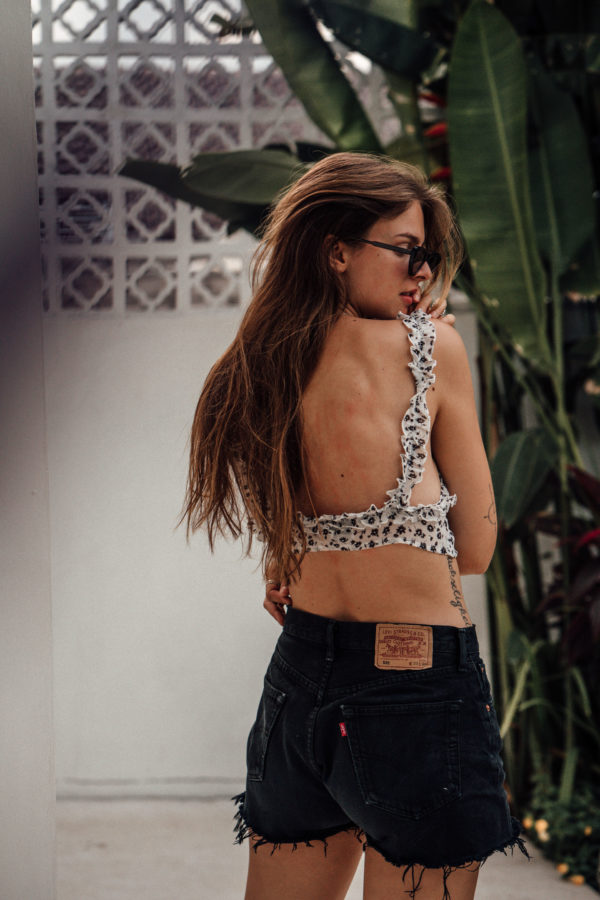 *Ad, brands named – Levi's Shorts || Verge Girl Top || Chimi Sunglasses