I can't believe it's already Wednesday, but it's even more terrifying, that today is already August the 10th. Didn't the month just start? Time flies by very fast, but luckily there are a couple of happenings I'm looking forward to such as our trip to London next week. And speaking of which, I can't help myself but sharing an outfit with you I got from a shop I discovered first in London: Marks and Spencer. Marks and Spencer just brought out a new Autograph collection and Vogue's fashion news editor Julia Hobbs picked out here favourite pieces and gave expert advice. The collection's pieces are very basic, elegant and stylish. Most pieces are black or white, exactly how I like it. I love to keep it simple, and I wear black and white looks very often. You probably can imagine, that I was a fan of the collection from the very first minute 😉 I picked my two favourite pieces and created the perfect office and meeting outfit for you:
Black Pants and White Shirt
I went for a pair of black pants as well as a white shirt because you can never go wrong with these garments. When combining these two pieces, you get the perfect office or meeting outfit. I would probably wear it to a meeting because I can wear whatever I want when I'm at the office and usually go for a very comfortable option. 😉 But when you need to dress up for the office, this outfit is definitely an excellent choice. It's simple yet chic, and the pants are very comfortable. I added a pair of mule sandals – my first pair by the way – as well as my Gucci bag and that's it.
What do you think about my office outfit? And how do you like the Marks and Spencer pieces I picked? Visit their online shop to see more styles As Seen in Vogue. There you can also read what fashion news editor Julia Hobbs says about the collections pieces. Head over for more information and enjoy your Wednesday. xx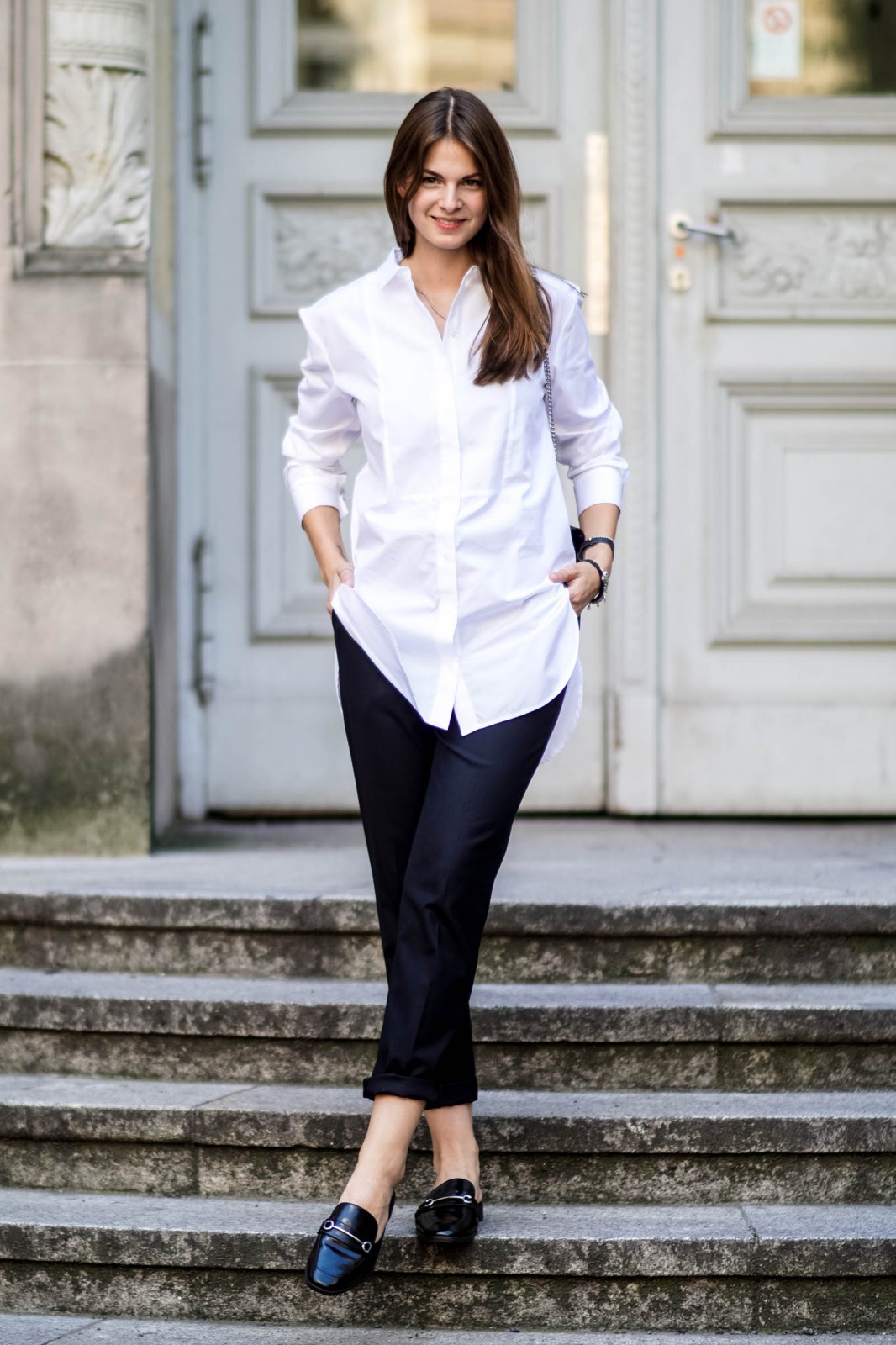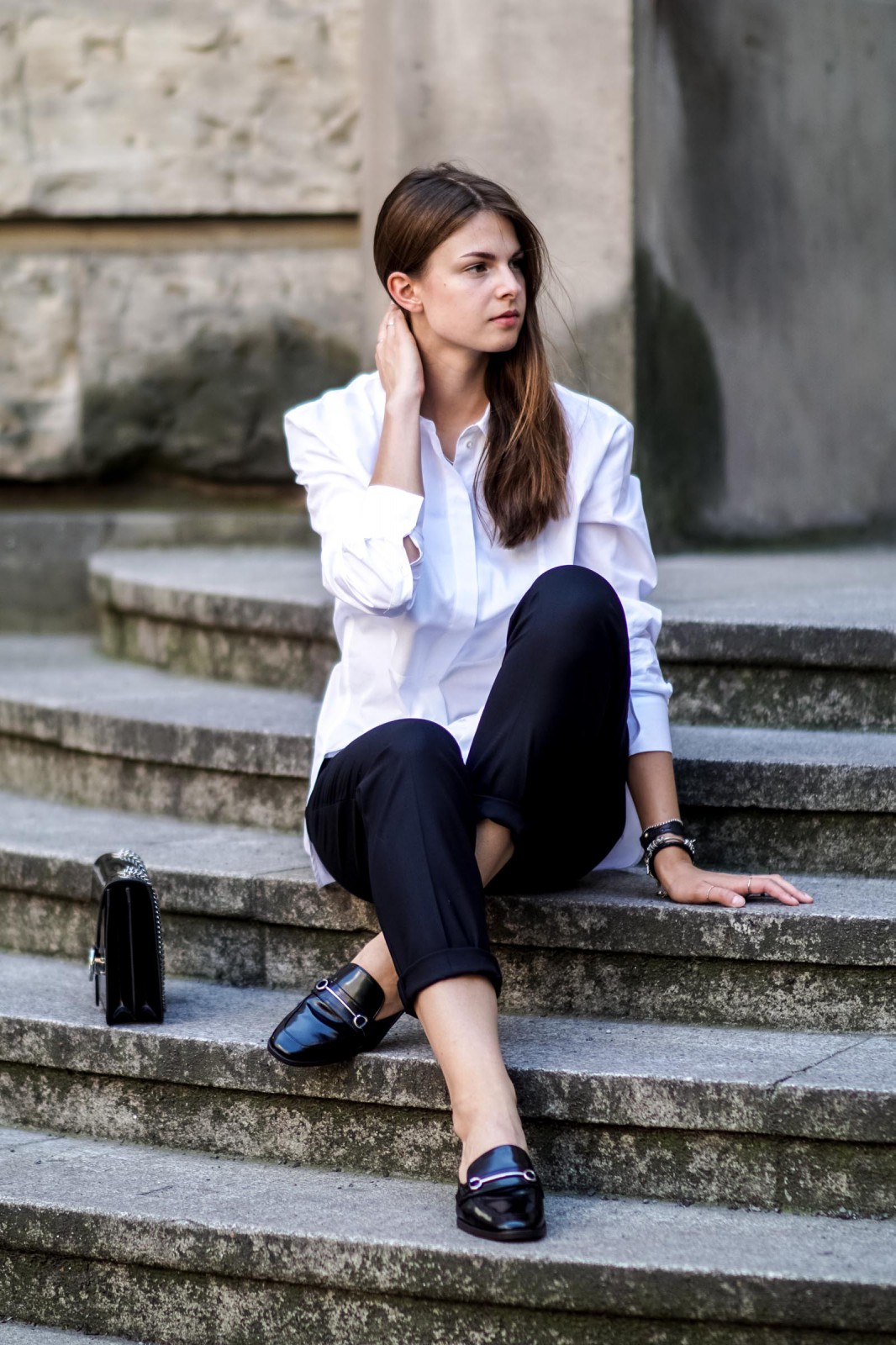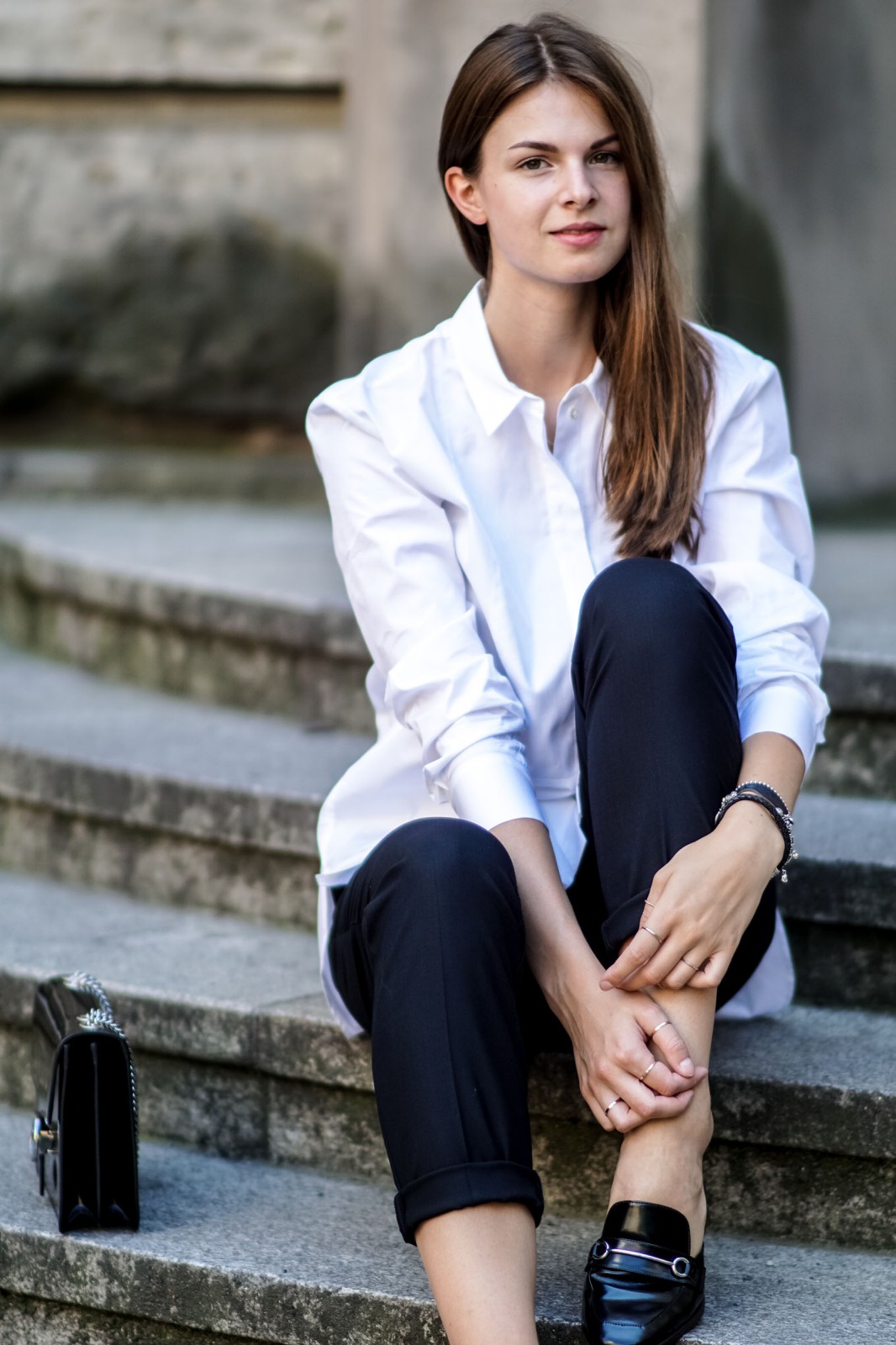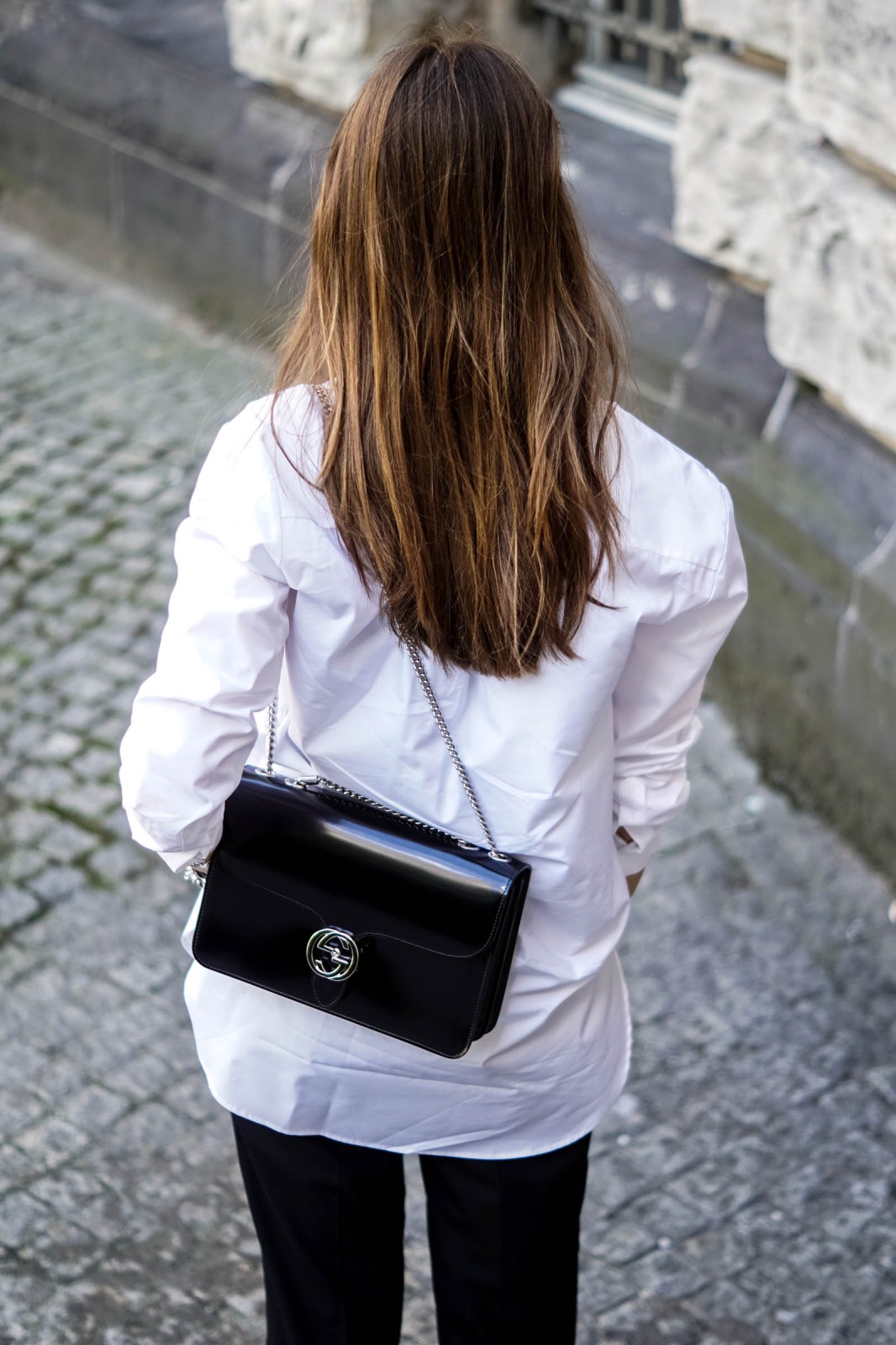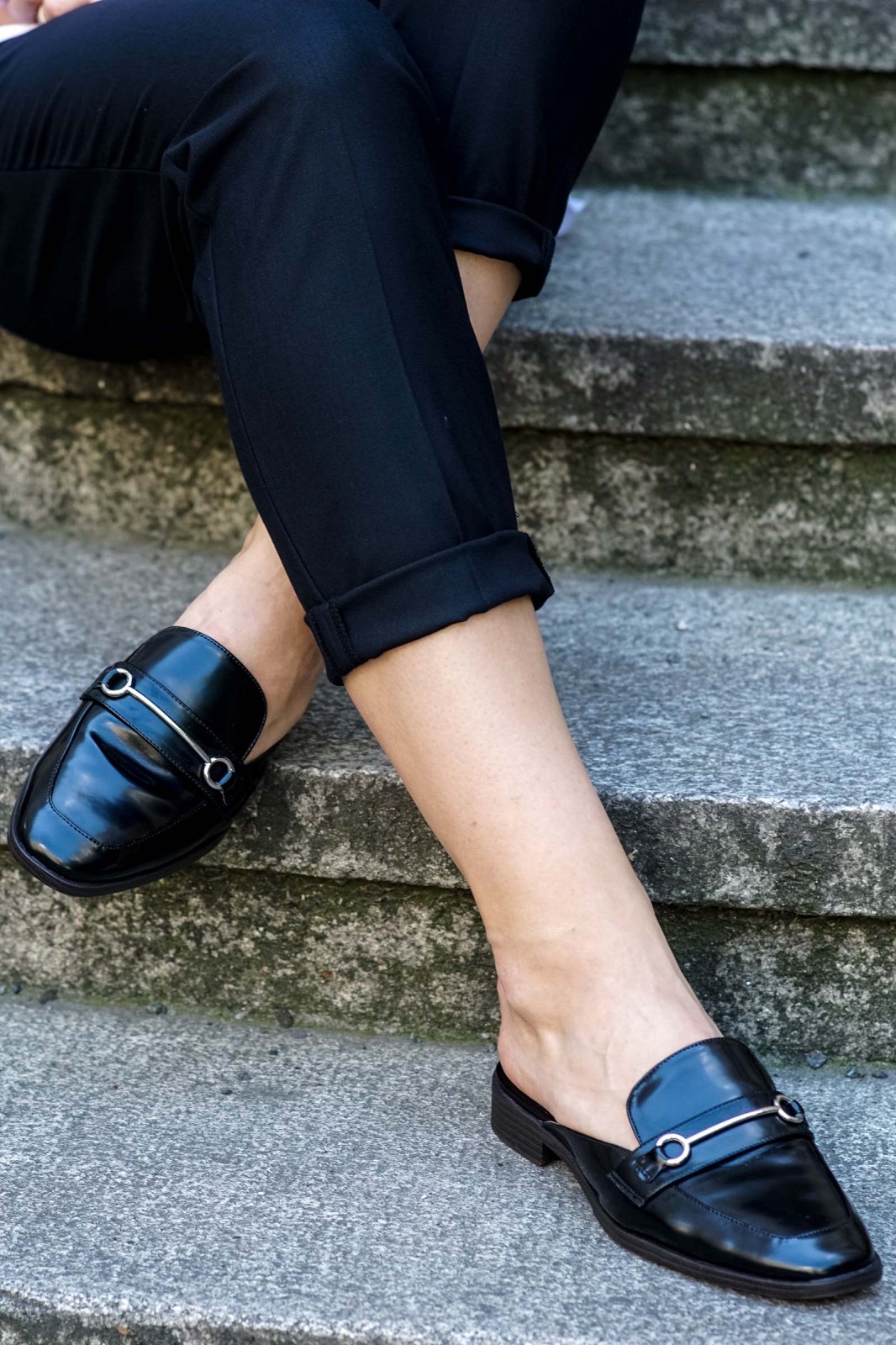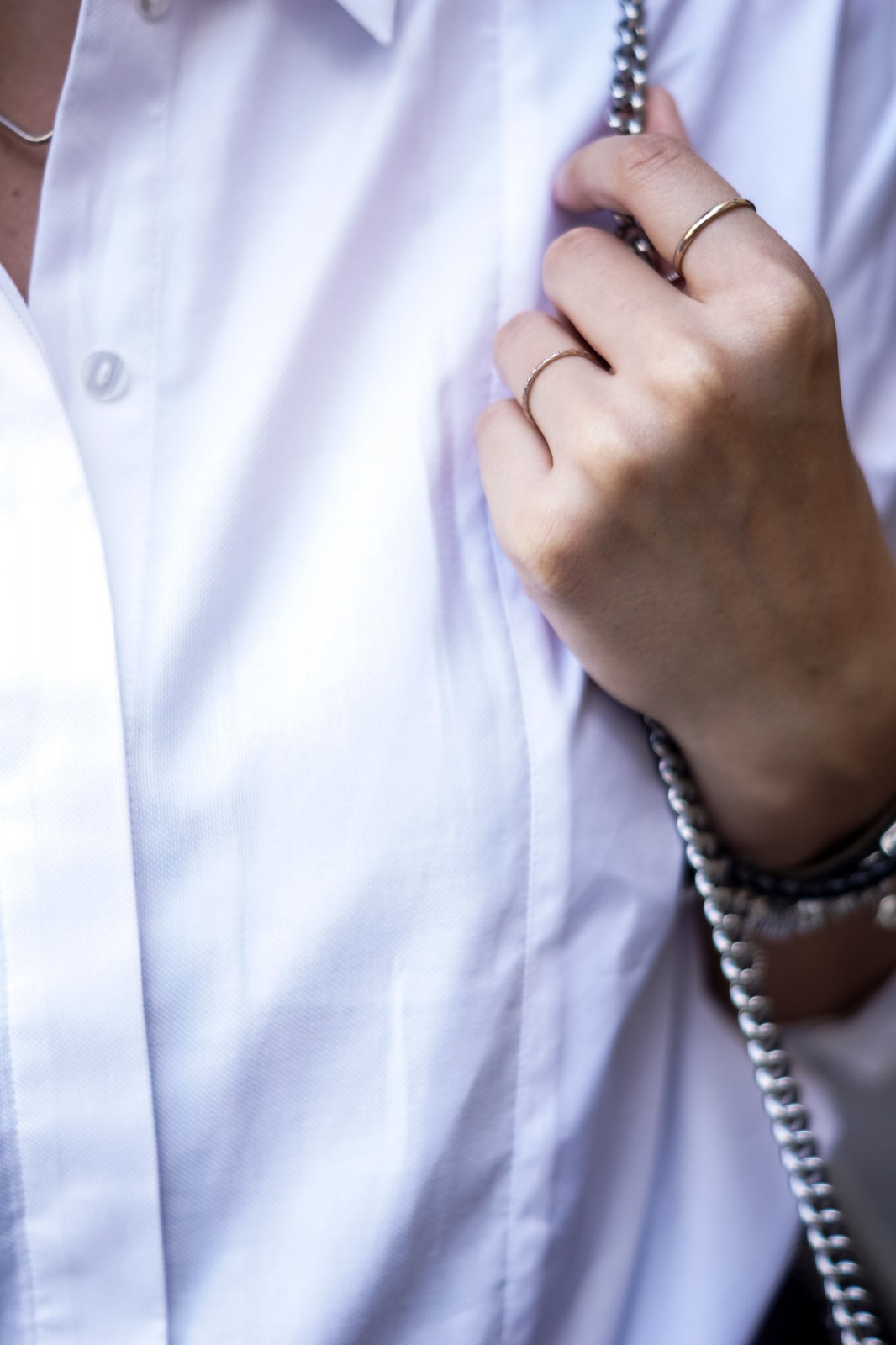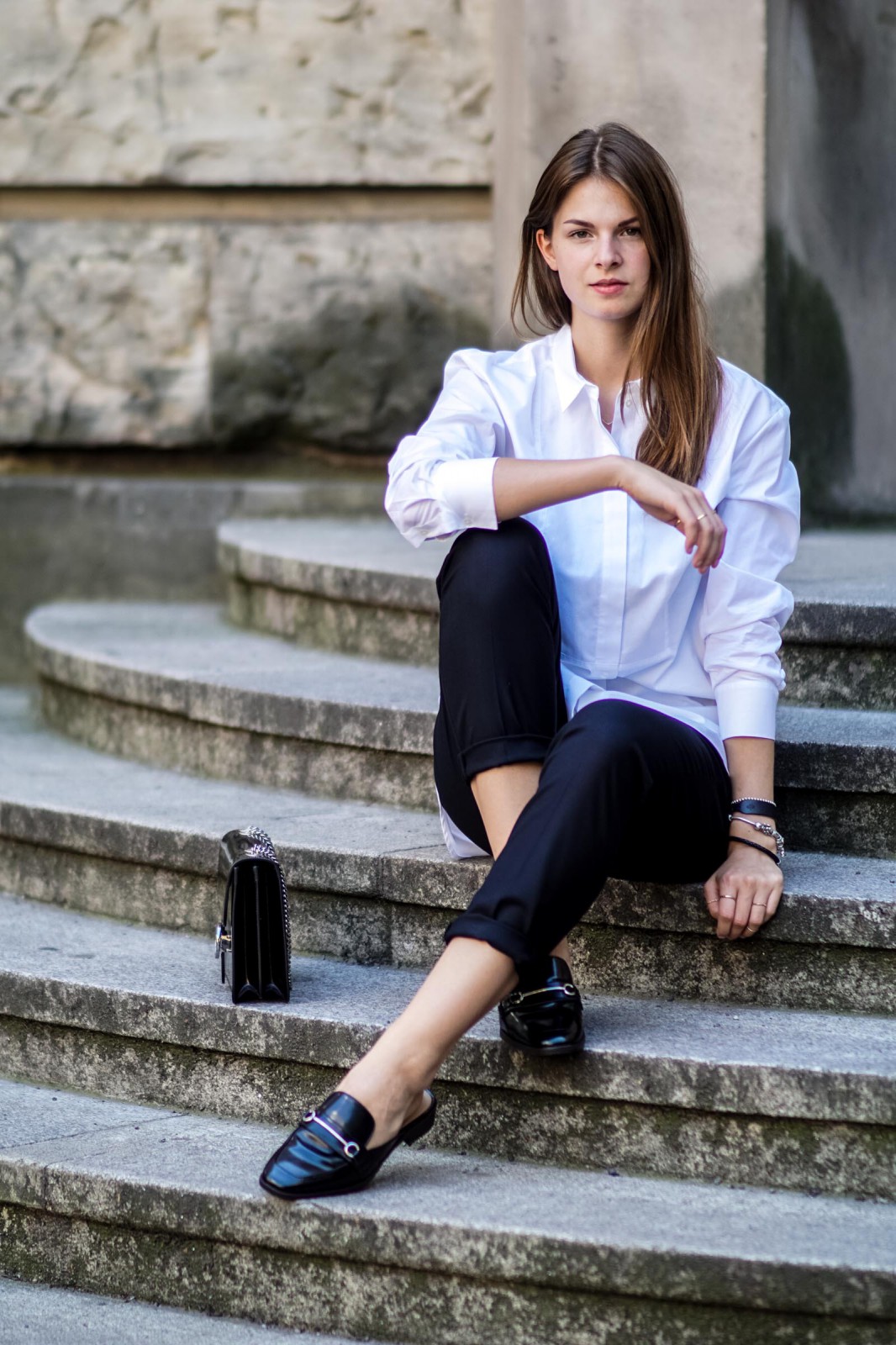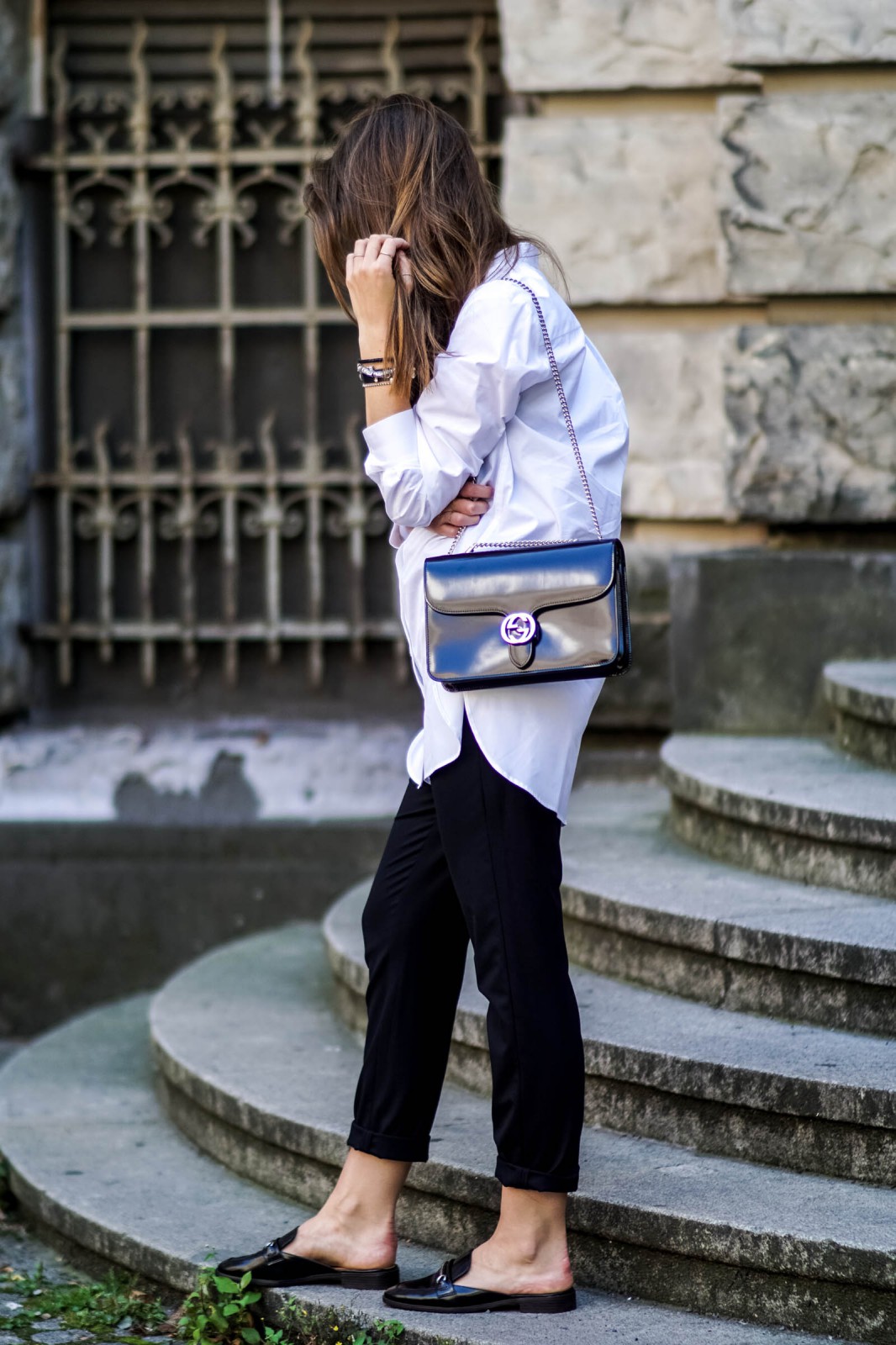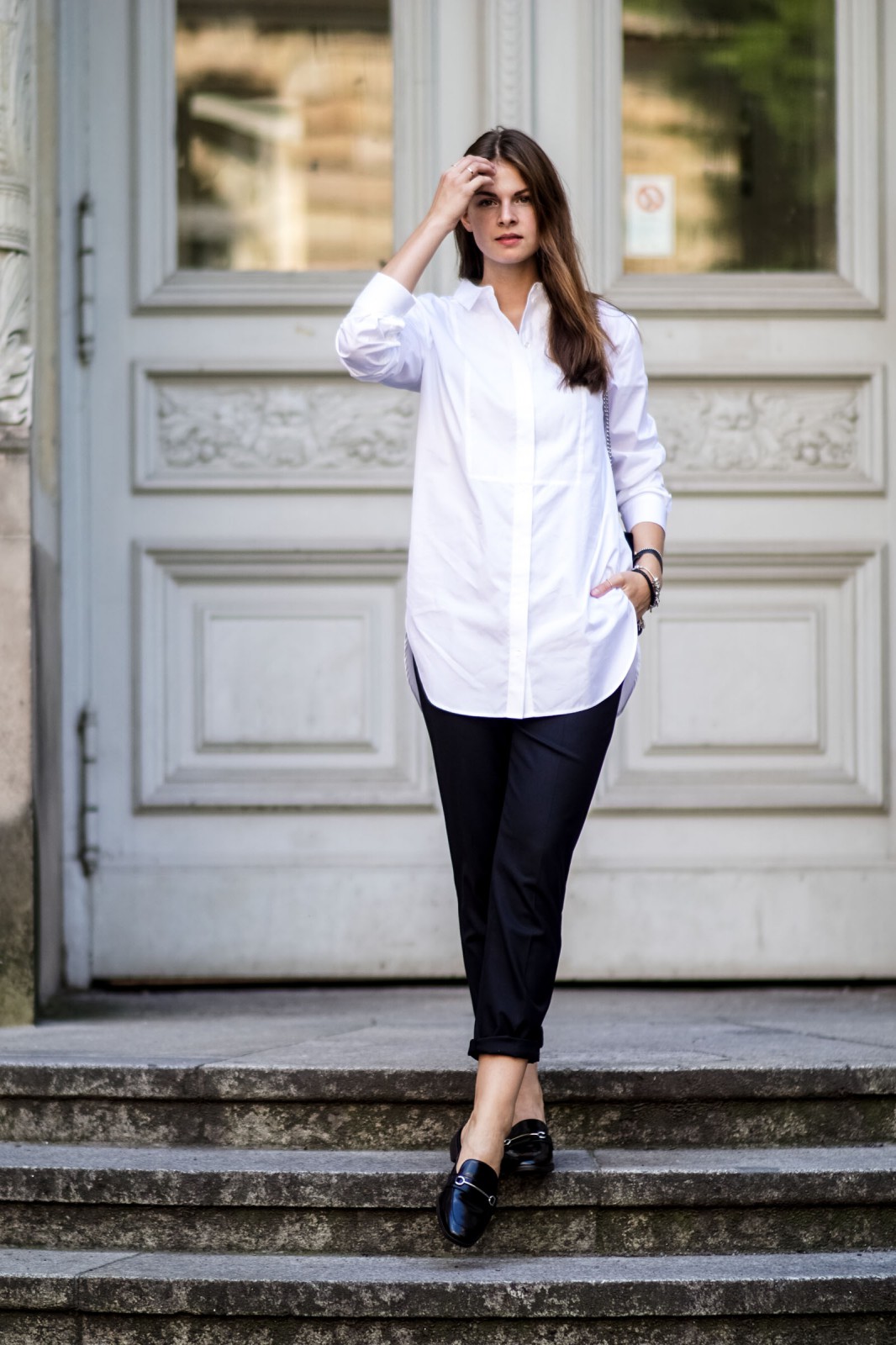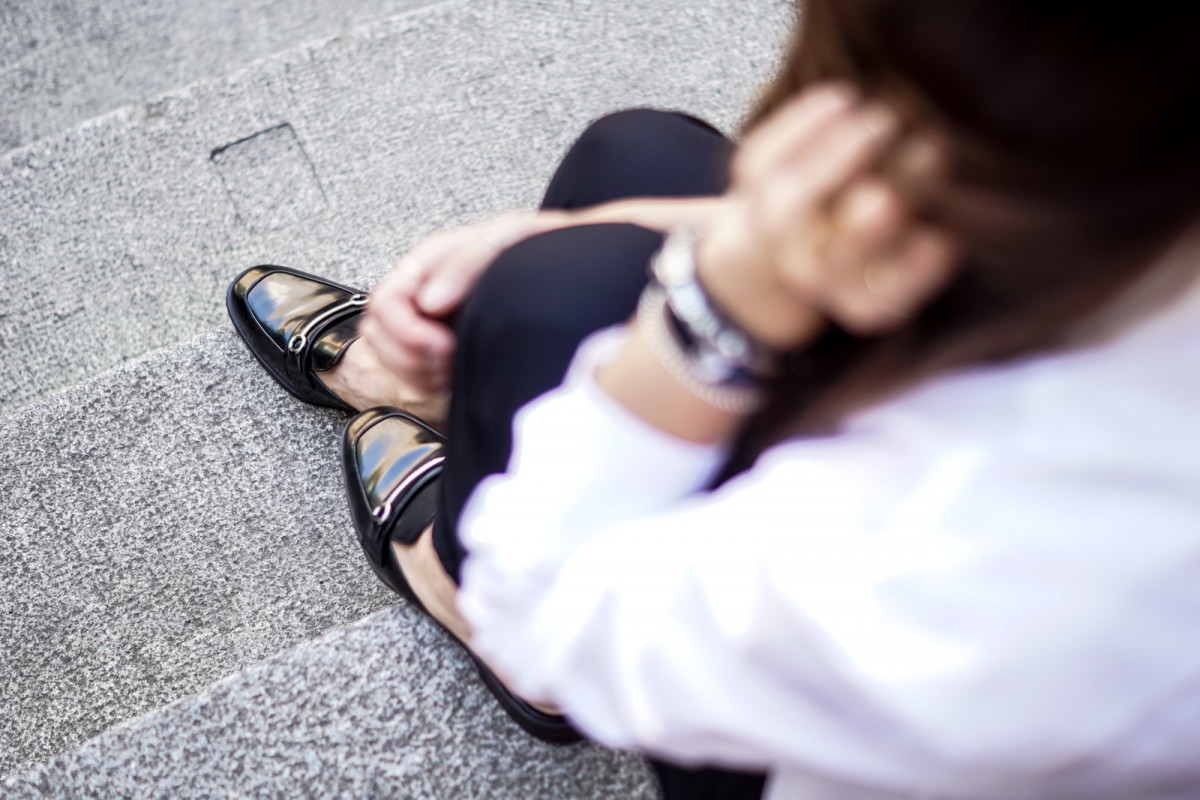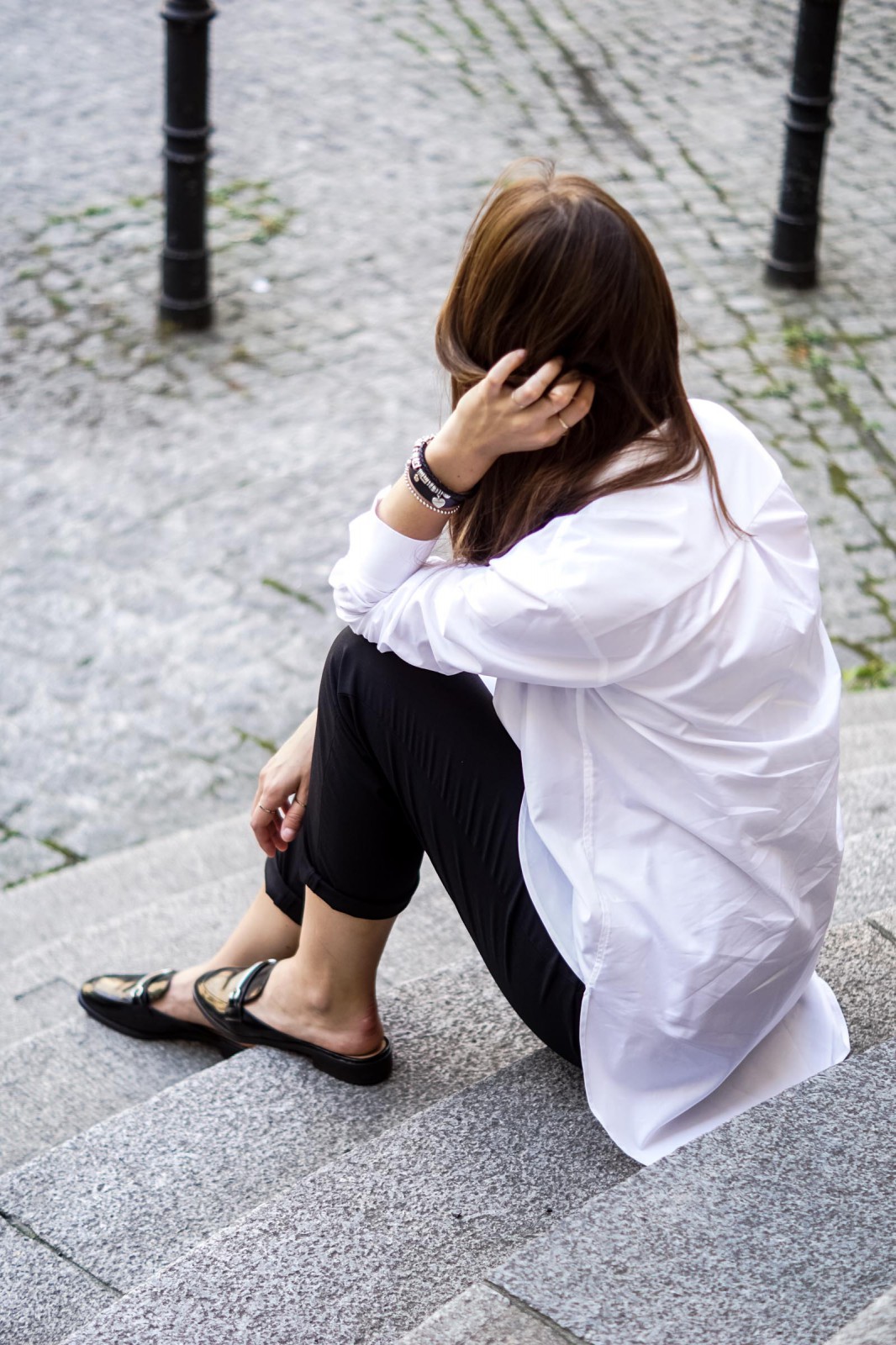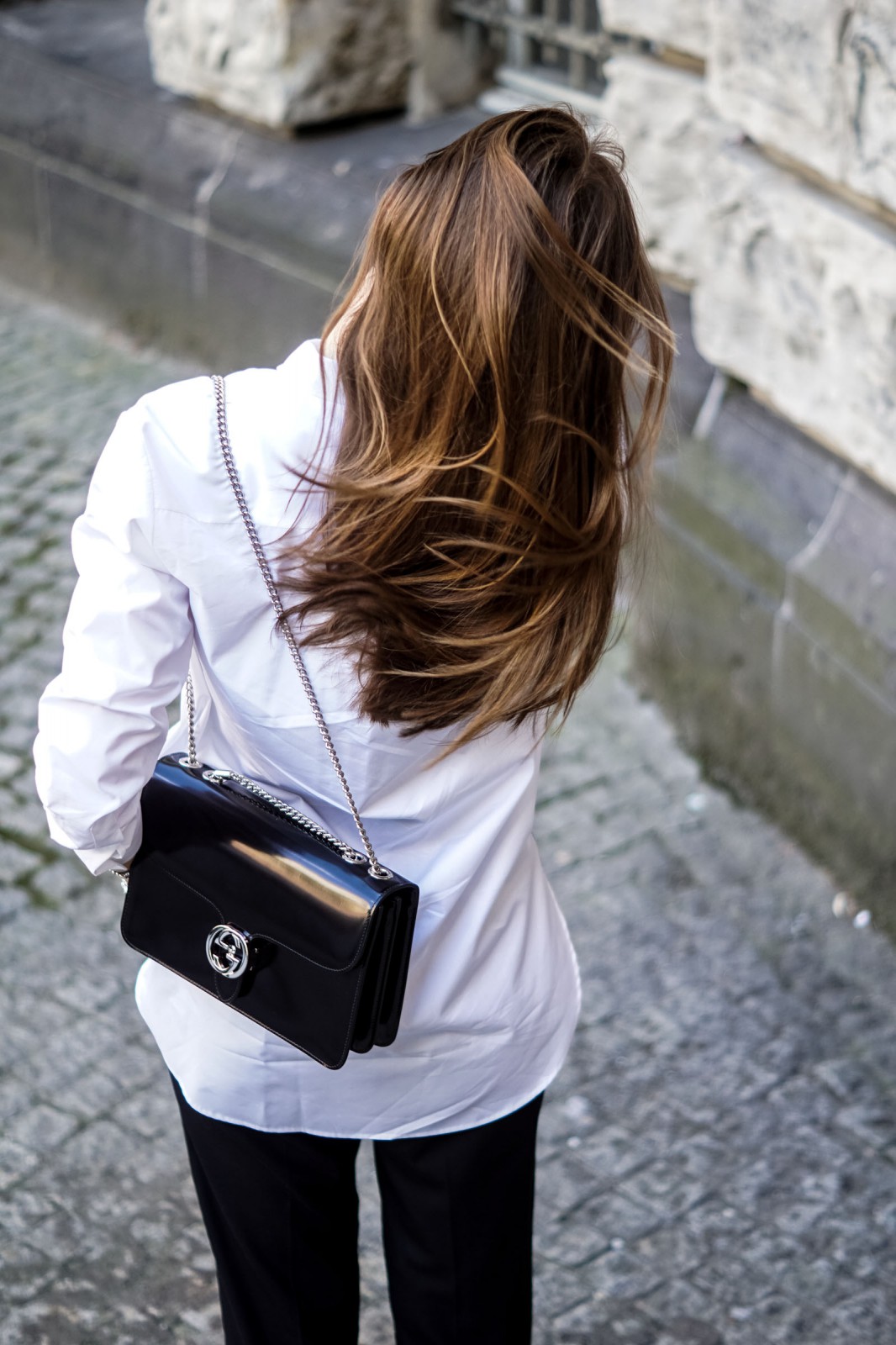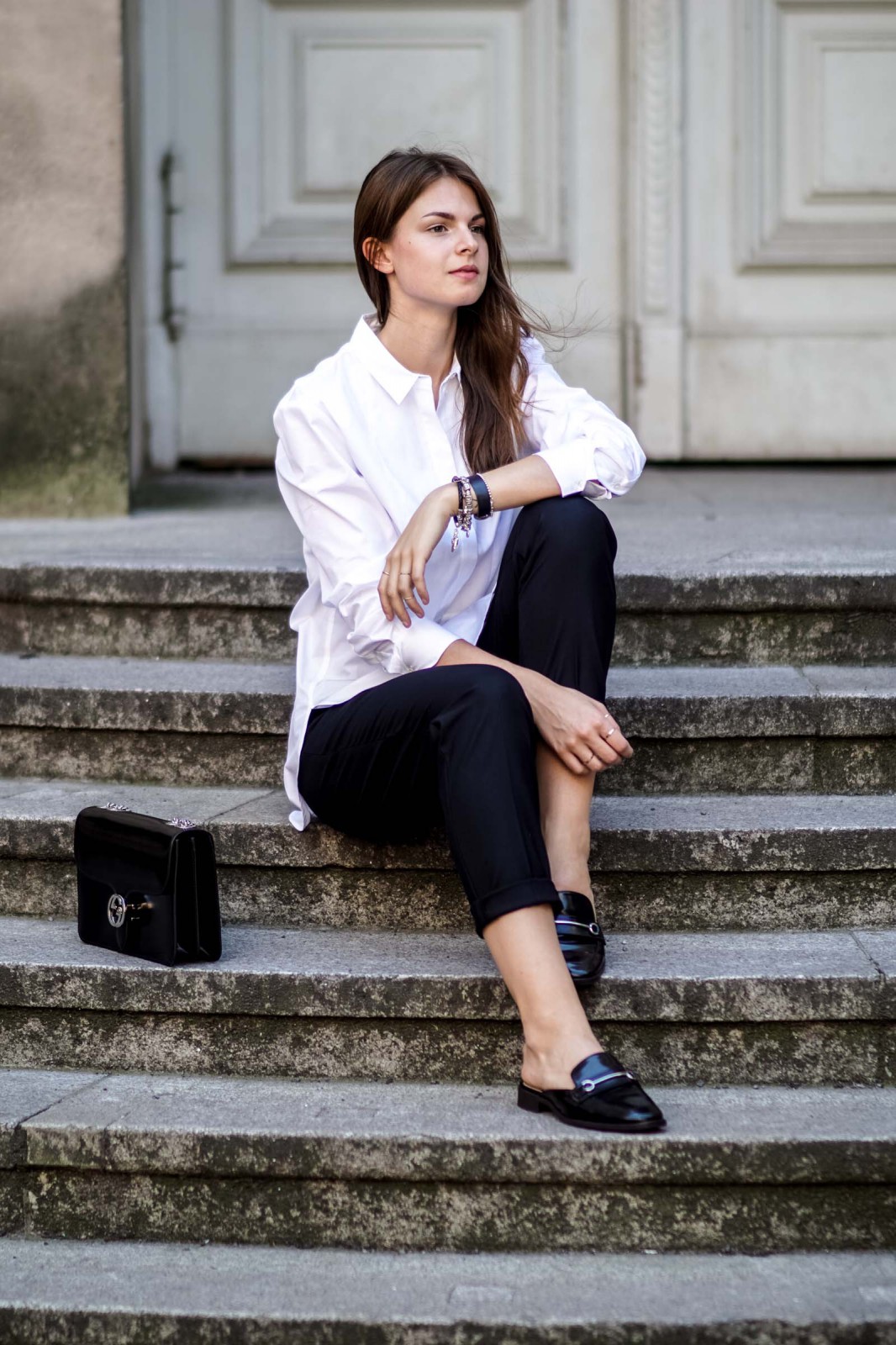 In friendly collaboration with Marks and Spencer & Shopping Links