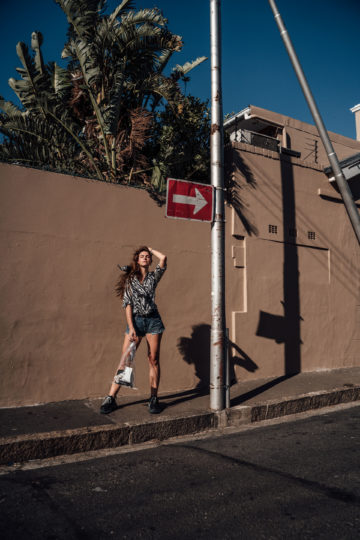 Guys, it is finally time to start sharing all the photos we took in Cape Town. I was thinking a lot about what to write about and where to start as I do have enough photos for nine or even ten blog posts. As I haven't seen enough of Cape Town and been there only for a week, I don't have so many travel-related topics I could write about. I will publish a few, but the rest of the posts will be all about the outfits I was wearing. And I know, those outfits are all summery and not really adequate for the current weather in Germany and most parts in Europe, but summer is coming closer and there's also room for summer outfit inspirations.
So today I will start off with an outfit post from Cape Town. It is one of my favourite outfits and I was wearing it for a sightseeing bus tour.
Why you need Zebra Print in your wardrobe
Animal print was one of the big trends in 2018 and even in 2019, it is still in fashion as I already mentioned in my huge "Trends 2019" post a couple of days ago. While we were seeing leopard and snake print everywhere in 2018, we are now talking about new animal prints such as the zebra print.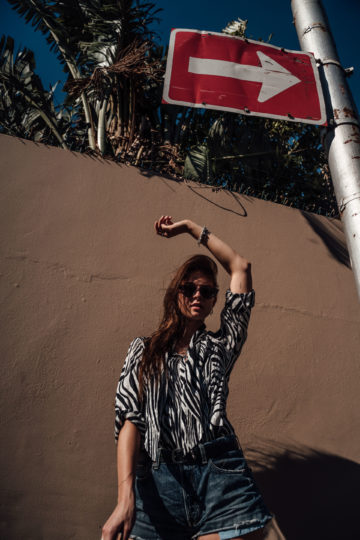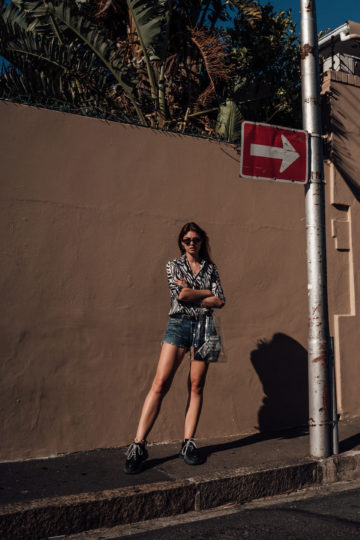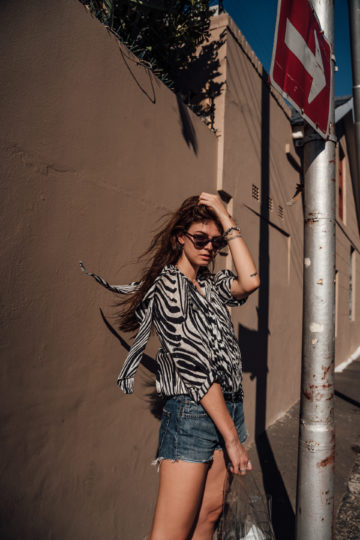 I do like it a lot because it is such a nice change. I got a lot of leopard print pieces in my closet and you can also find snake print in there. But I have to admit, that I was never really sure about the snake print trend. Of course, I had to give it a try but I never felt super comfortable wearing it as is often looks kinda cheap. Zebra print, on the other hand, is an animal print that looks very chic. Especially when it comes in black and white. It is also available in more colourful options but for now, I will definitely stick to the simple black and white zebra print as I think that's the perfect change to all the leopard and snake print pieces I was wearing during the past months.
How to style zebra print in summer
For this day in Cape Town, I had to wear something that covers my shoulds and gives me options to cover even more parts of my body as I had a little bit too much sun the day before. That's why I opted for the zebra print shirt. Another reason was, that I just like it a lot and finally saw an opportunity to wear it.
There are many ways to combine a zebra print shirt, especially when it's black and white. In Berlin, I would have combined it with a pair of black jeans or trousers, but in Cape Town, I decided to style it with a pair of denim shorts. As we wanted to explore Cape Town a little bit that day I decided to wear my Balenciaga triple S sneakers as they were the most comfortable shoes I had with me. And even though the zebra print shirt, as well as the shoes, are already pretty eye-catching, I finalised the outfit by adding a transparent PVC bag and a pair of black sunglasses.
I will definitely wear this kind of outfit as soon as it is warm enough in Berlin as I think it is the perfect look for a day in the city. 🙂 What do you think? How do you like the way I styled my zebra print shirt in Cape Town?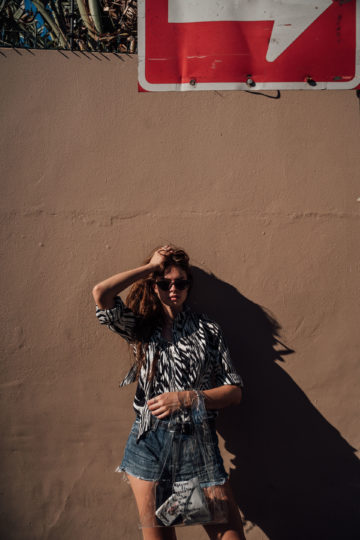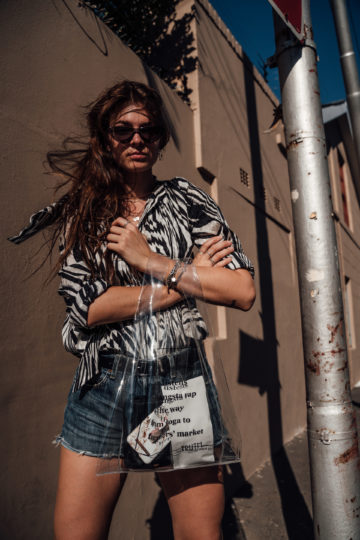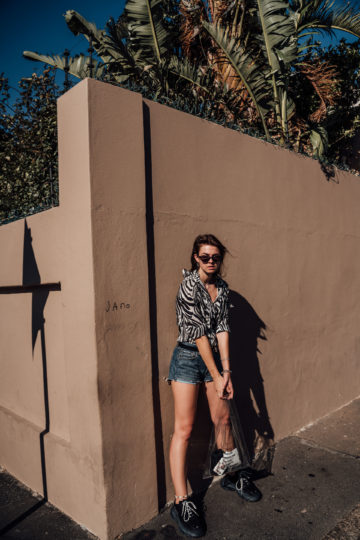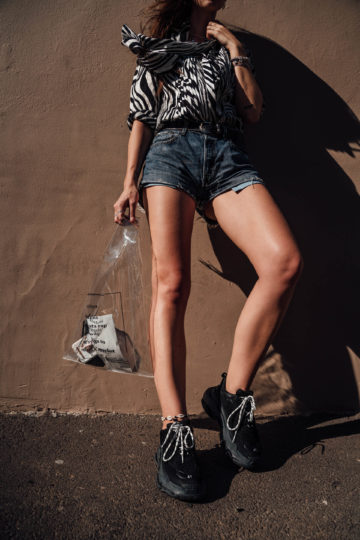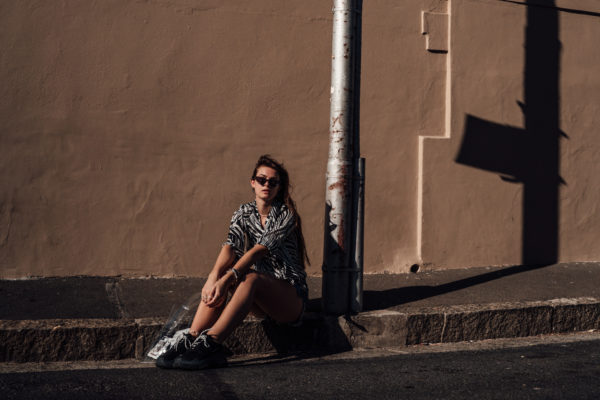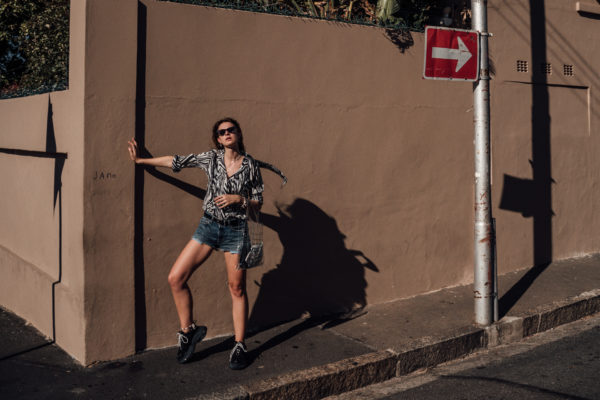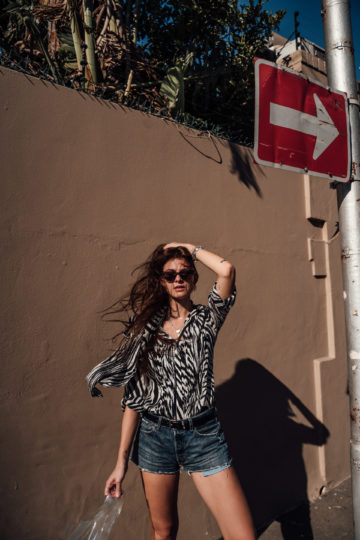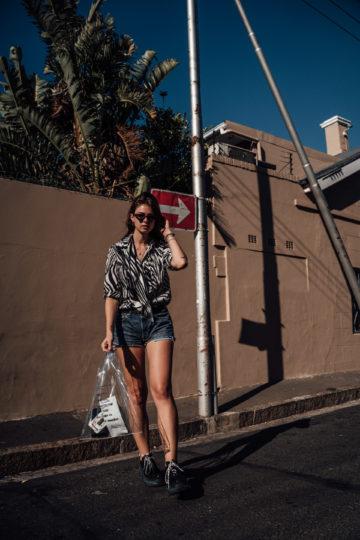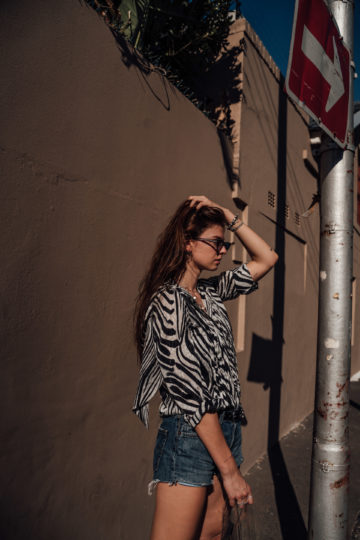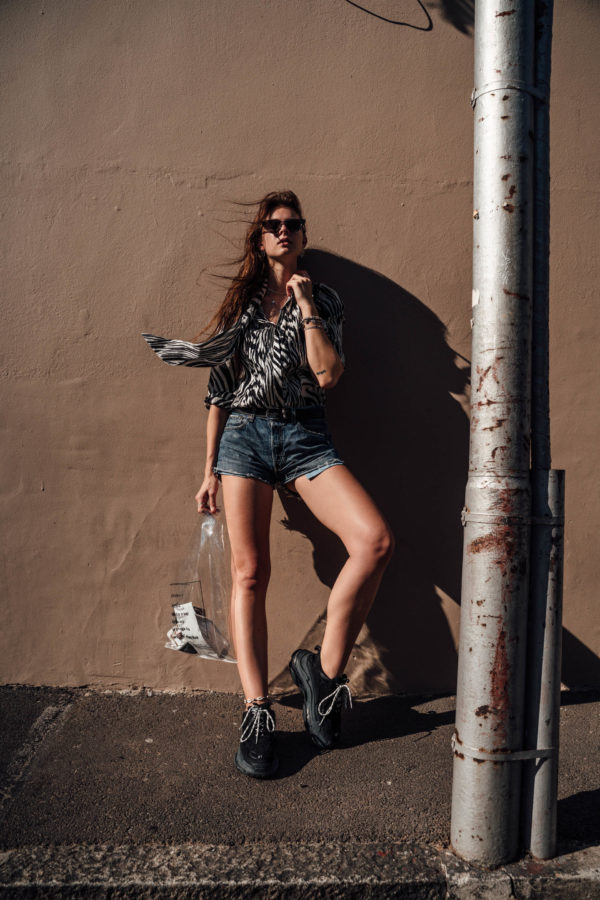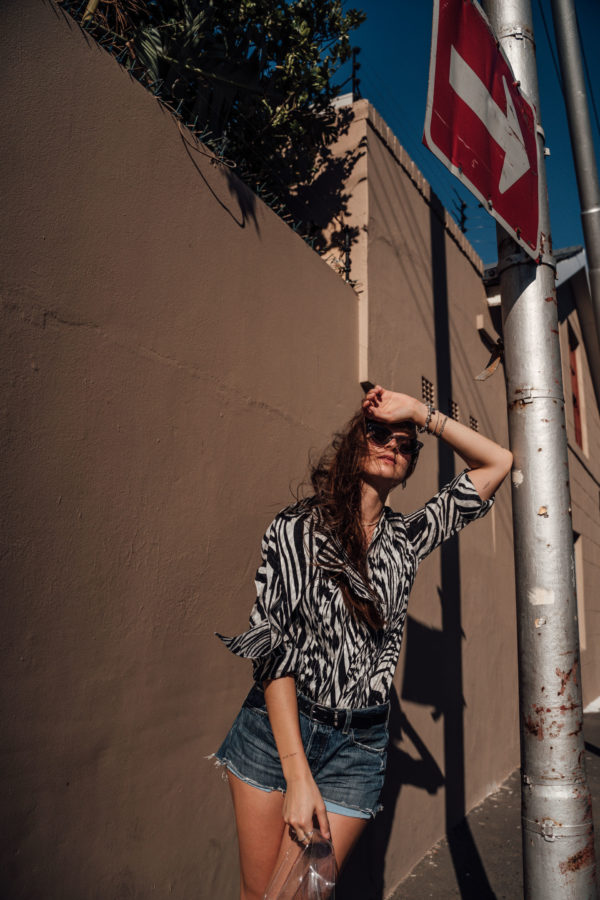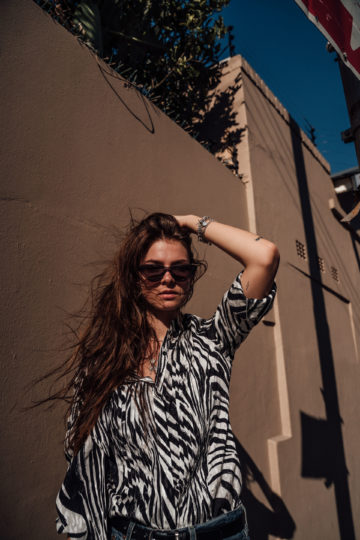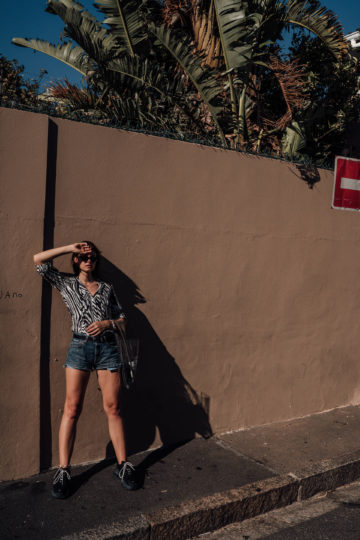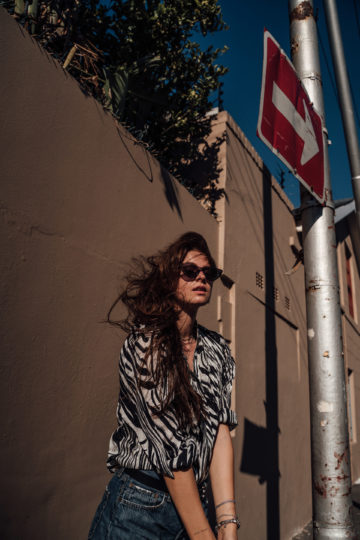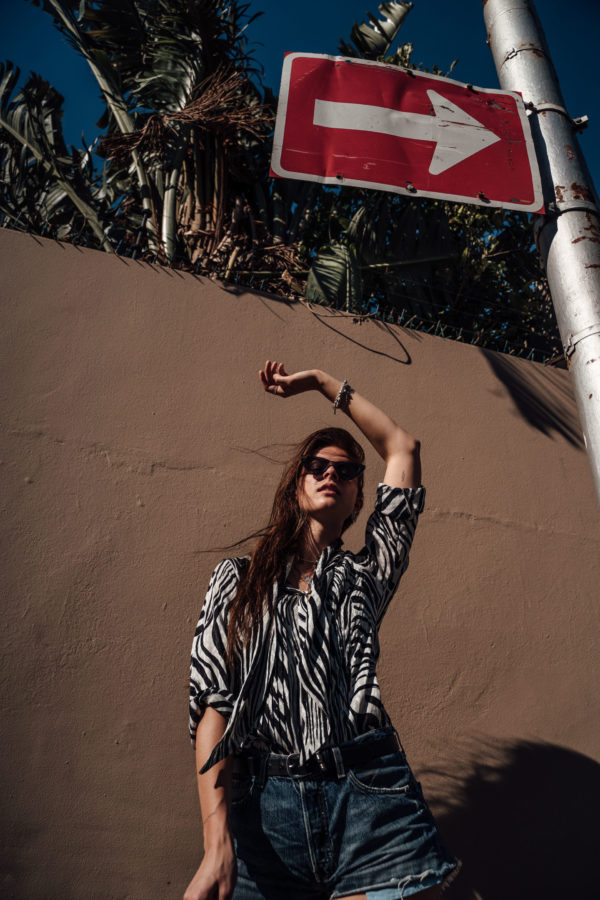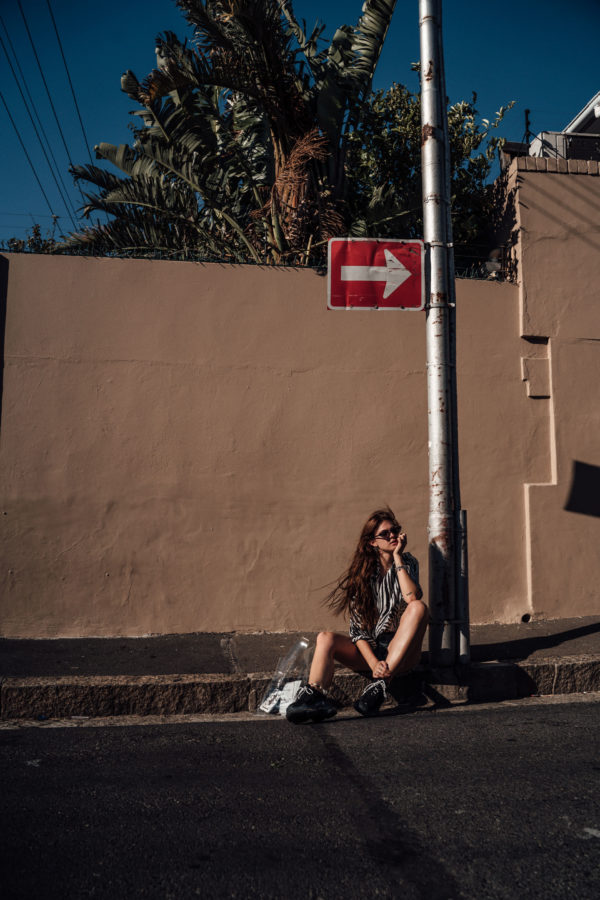 *Ad, brands named – Gestuz Shirt || Levi's Shorts || Balenciaga Sneakers || Black Palms the Label Bag || Chimi Eyewear Sunglasses