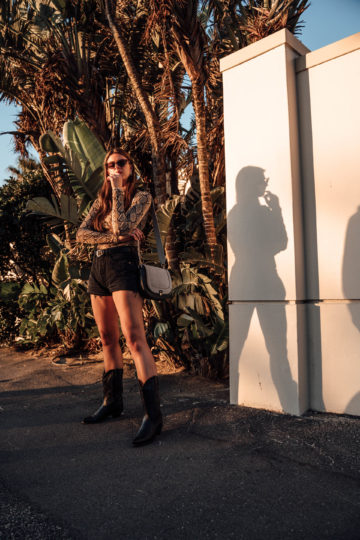 If you have seen the other two outfit posts from Cape Town I shared this week, you might remember that I already talked about the animal trend and that it still is one of the biggest trends at the moment. I also said, that snake print is the one I like the least and that I am happy that with the zebra print there now is a chicer option when it comes to wearing animal print. At the same time I mentioned, that I do have a few snake print clothes in my wardrobe and when I talked about me not really liking snake print, I totally forgot about this top haha. But to be honest, it is the only snake print piece I really like.
Snake Print Top and Black Denim Shorts
Snake print is one of the prints you can't combine with everything because it usually comes in green or brown tones. That's why I would suggest wearing black whenever you are in doubt. You can never go wrong with black in combination with snake print. In Cape Town, I opted for a pair of black shorts and my black Cowboy Boots. I wanted to keep it simple and fully focus on the top. So apart from the shorts and the boots, I didn't add many more details as the top don't need them. I just put on my black sunglasses as well as a belt and carried a bag with me to bring all the things I needed that evening 😉 Sometimes I wish I could leave the house without a bag, but there are always too many things I need such as my wallet, keys, lip balm and so on. Who else couldn't leave the house without a bag?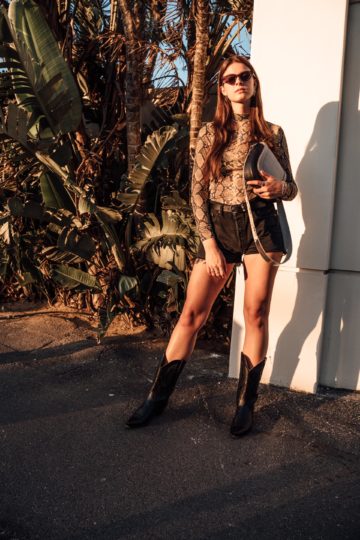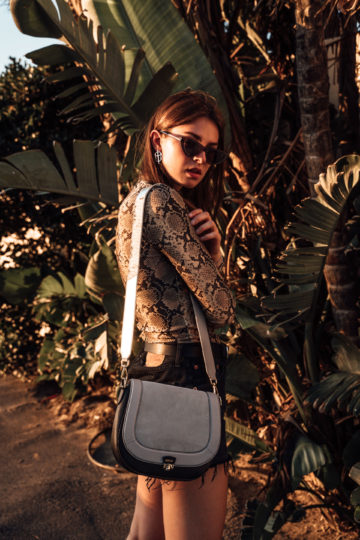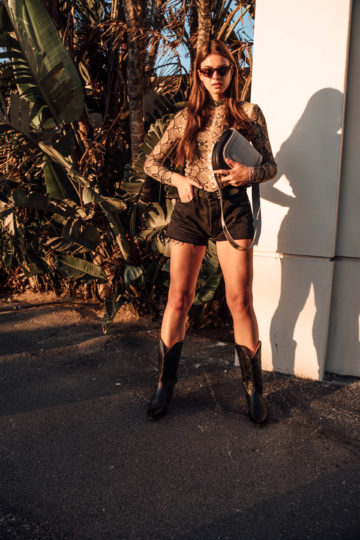 I do like this outfit a lot even though snake print isn't my favourite animal print. But as I mentioned before, this top definitely is my favourite and probably the only one I will keep. I like that it is slightly transparent and that I can also wear it underneath a blazer, a sweater or maybe even a shirt. It offers me endless options of outfit combination and I can either add it as a detail or make it the main focus.
Combining Cowboy Boots with Shorts
Yesterday I also talked about Cowboy Boots and how you can combine them with dresses. I mentioned, that it is a little bit difficult for me to combine them as I think they make my calves look a little bit bigger than they actually are. And usually shorts wouldn't be my go-to option, but with this look, I just really wanted to wear them. You can see on some of the photos what I am talking about. It really is all about posing and how I stand, sometimes my calves look super big, other times they don't look big at all. Or am I the only person seeing this? I probably am haha.
Generally said, combining cowboy boots with shorts is a good idea and a look I like a lot. But they actually work with almost everything. I mentioned one exception yesterday, but apart from that, I can't think of anything else I wouldn't wear in combination with cowboy boots. Can you think of anything?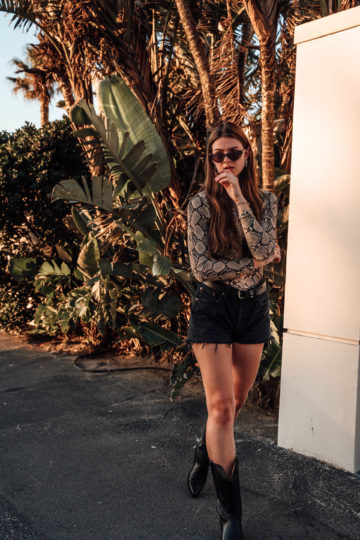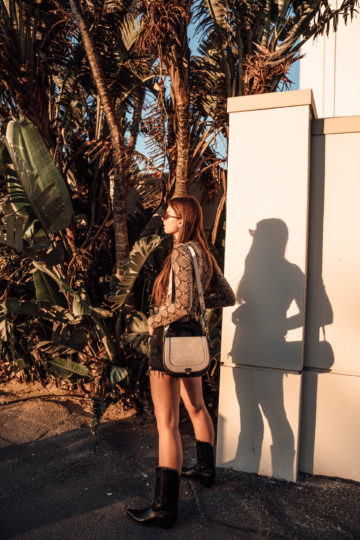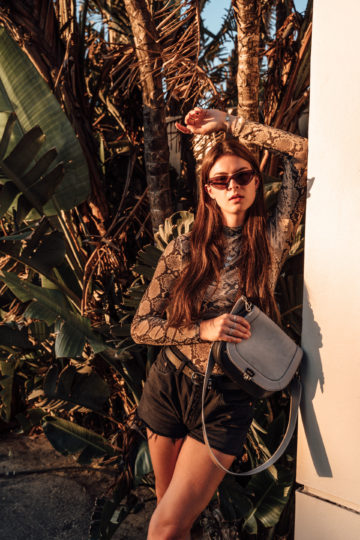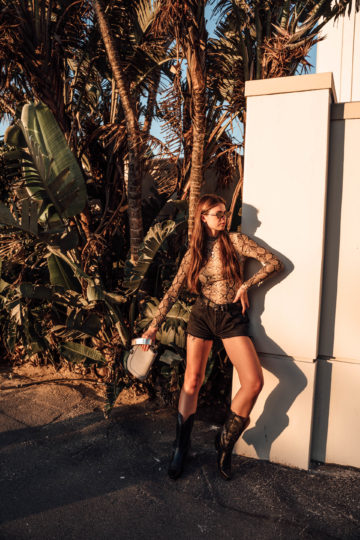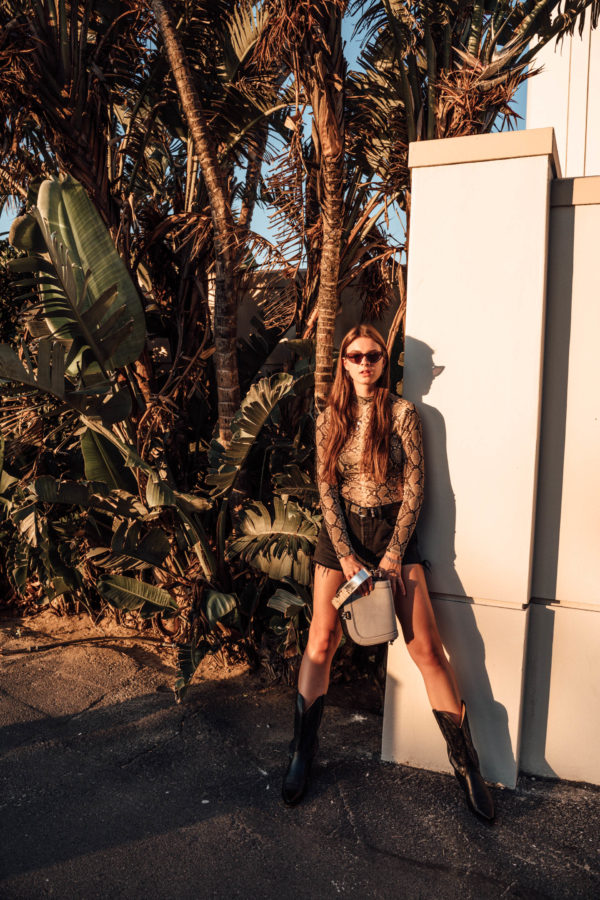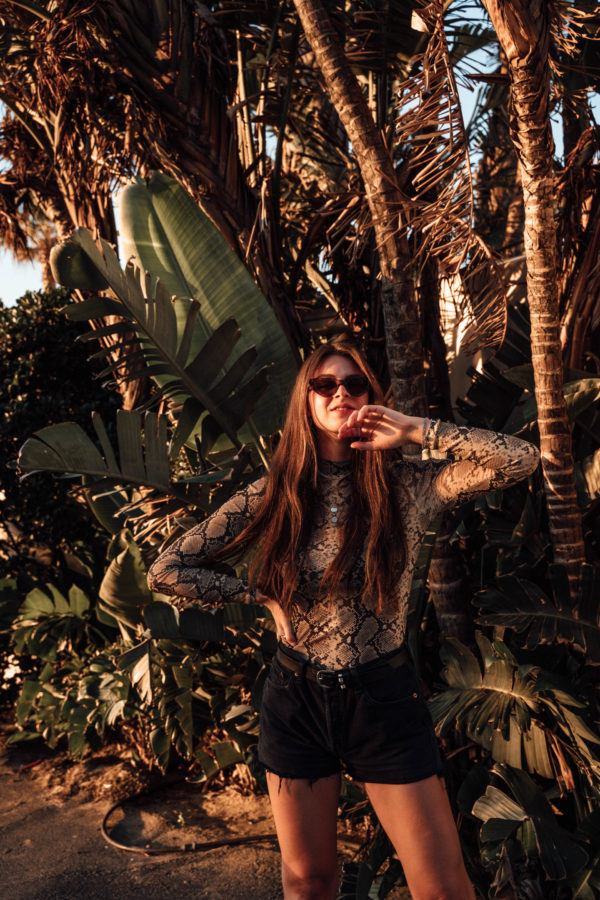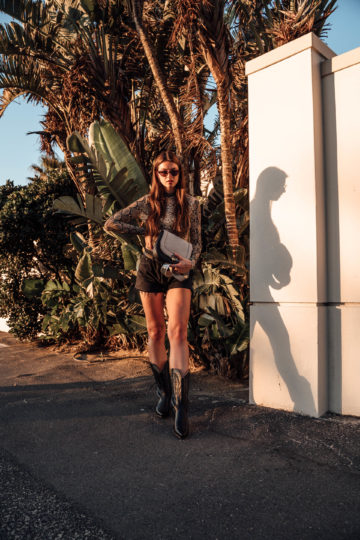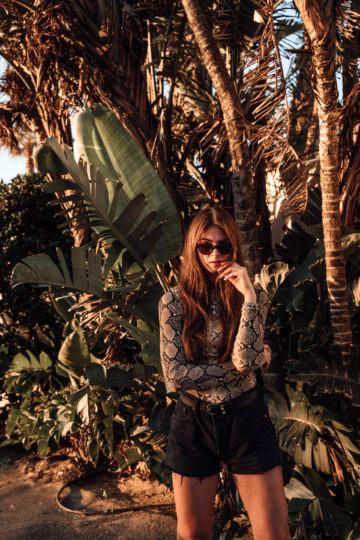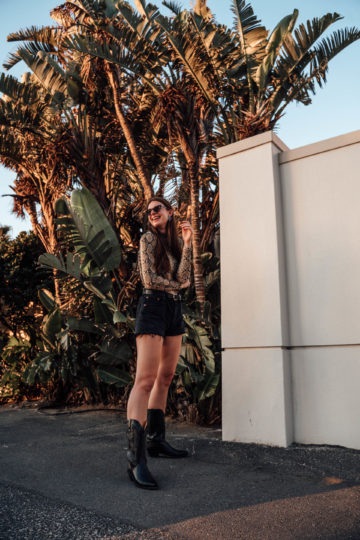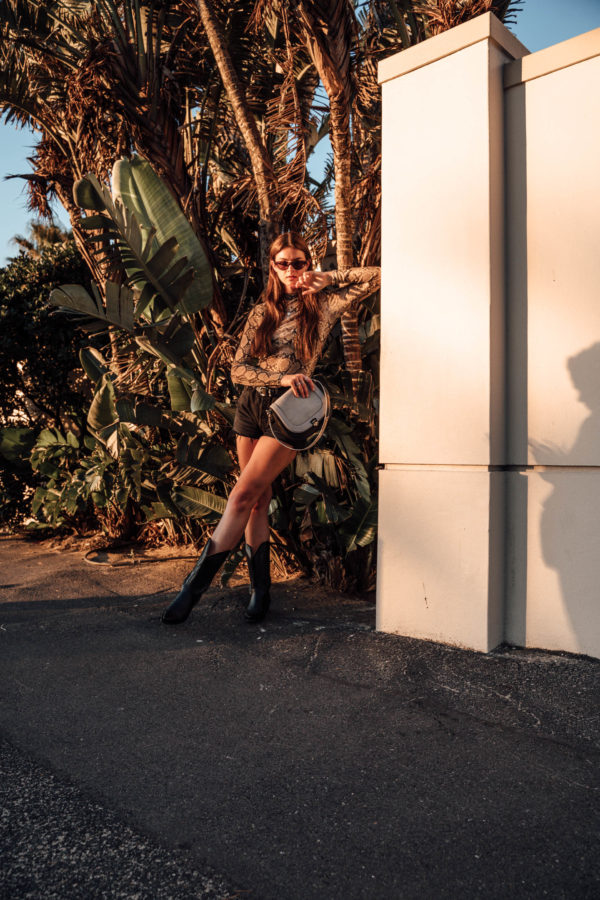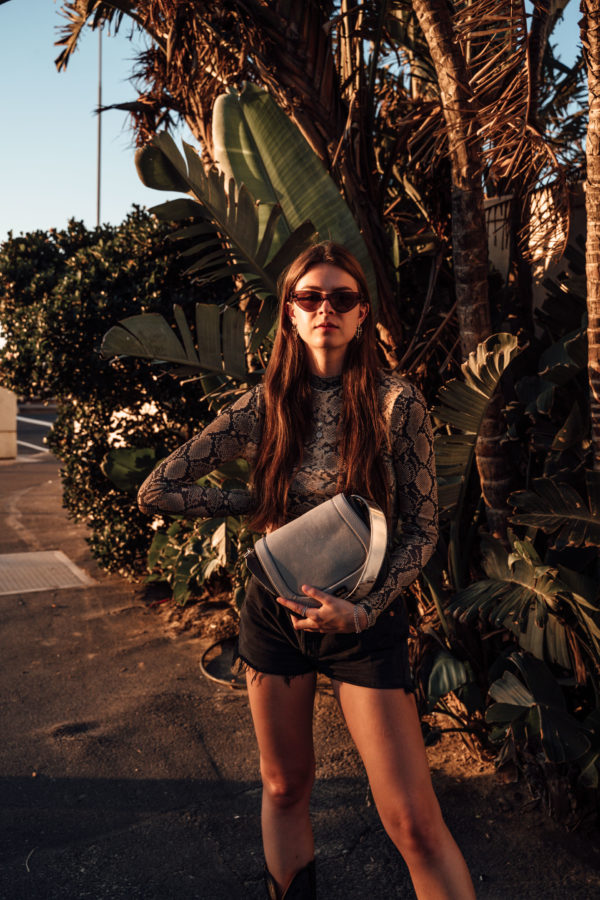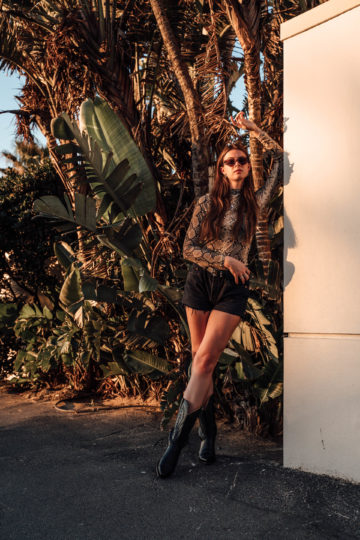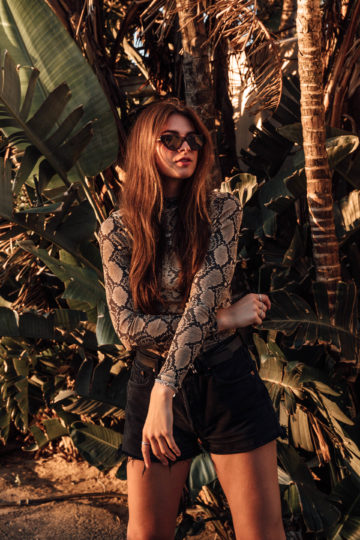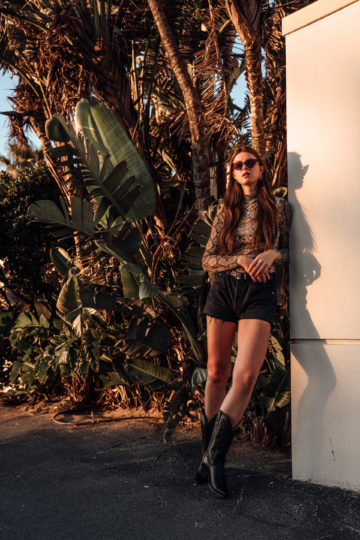 *Ad, brands named – Topshop Top || Levi's Shorts || Old West Boots via Black Palms Shop || Zoe Lu Bag || Chimi Eyewear Sunglasses