Good morning from New York! Those who follow me on Instagram might already know that I arrived in beautiful New York yesterday. I am super excited about this trip, and I can't wait to share everything about it with you, but first of all, I want to continue sharing the outfits I was wearing for Oslo Runway. The outfit I want to share with you today is one of two outfits I was wearing on the second day of Oslo Runway. It was a cold, but sunny day and after changing my outfit three times the before I felt like wearing something more casual and comfortable in the morning of day two.
I didn't have many jackets with me, just my black shearling jacket and this red puffer jacket. And as you can see, I opted for the red puffer jacket. I didn't want to wear the black jacket because this outfit needed a pop of colour so that it won't look too boring. It still is something I would wear the exact same way to the office and nothing super fancy "fashion weekish". But you know, that it is more important to me to wear something I feel comfortable in than dressing up just for Fashion Week.
How to wear a red puffer jacket
During Berlin Fashion Week I was wearing this jacket as well. That time I combined it with a white shirtdress and over knee boots, it was a quite chic outfit with the jacket as a contrast. In Oslo, I opted for a casual chic way to wear my red puffer jacket. I combined it with my black turtleneck (and many layers underneath), my mom jeans from Levi's, my new Cala Jade bag as well as my Zara shoes.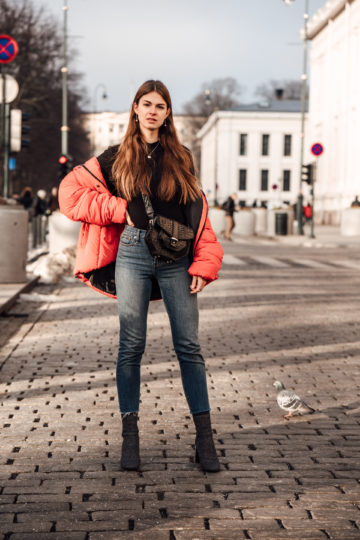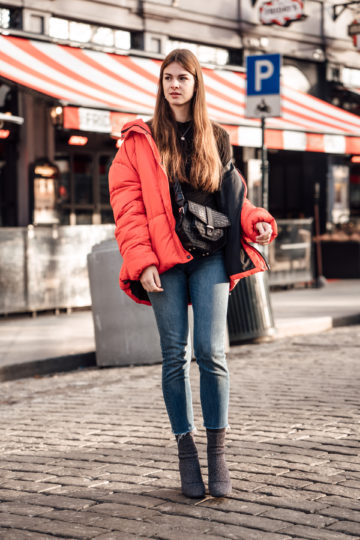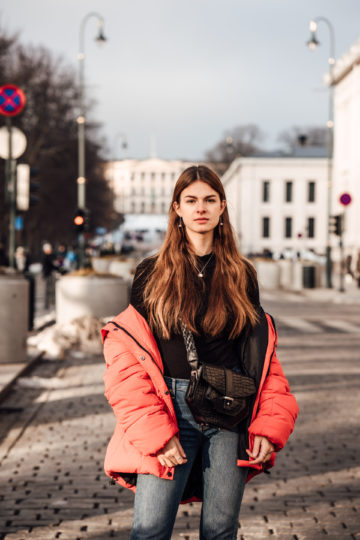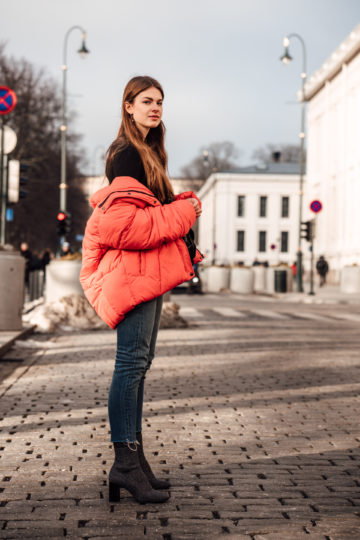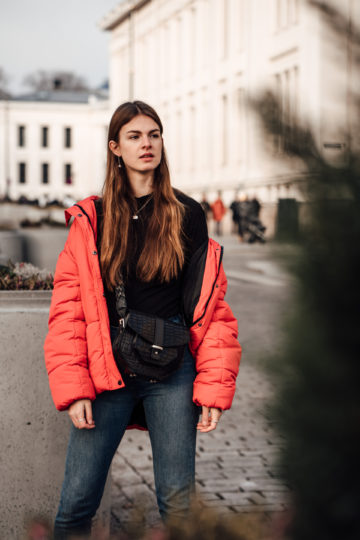 I decided to wear the heeled shoes to make this outfit appear a bit chicer. Well, it wasn't the best idea. You can't see it in the pictures, but sidewalks were covered with snow and ice. And it was more ice than snow. It was quite a challenge to walk without falling hahaha.
Other than that, this outfit worked perfectly for this winter day in Oslo. I wasn't freezing, I felt comfortable in what I was wearing and I survived without falling.
Oslo Runway Day 2
I haven't told you much about Oslo Runway yet, but I shared a lot on my Instagram. Time to do it on my blog as well. Since this outfit is one of the looks I was wearing on day two, I will tell you everything about Oslo Runway day two today as well. That day we went to three presentations and one show. Unfortunately, we couldn't make it to the last show of the day because of a dinner reservation, but maybe I can see the next one in summer 🙂
The day started with the Veronica B Vallenes presentation, followed by the ESP Show as well as the Cala Jade presentation and the Admir Batlak presentation. My personal highlight was Cala Jade presentation because the location was perfectly selected. It was a museum, the Vigeland Museum, which is devoted to Norway's most famous sculptor, Gustav Vigeland. Everything was very clean, the models were wearing white looks, and full focus was on the bags.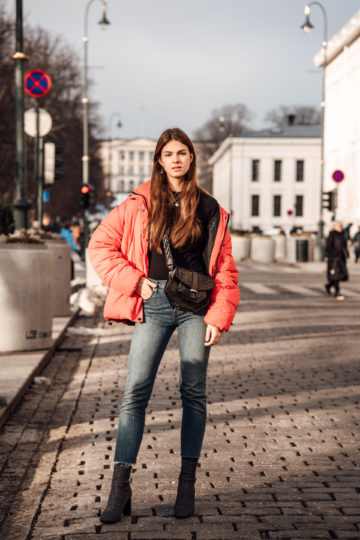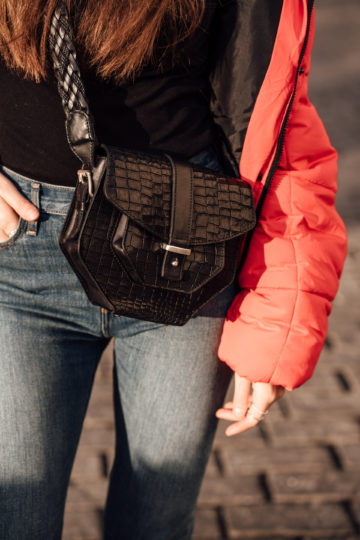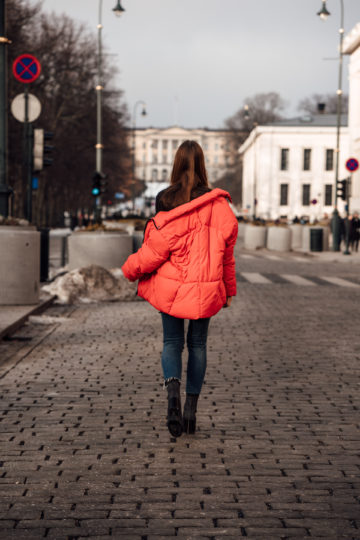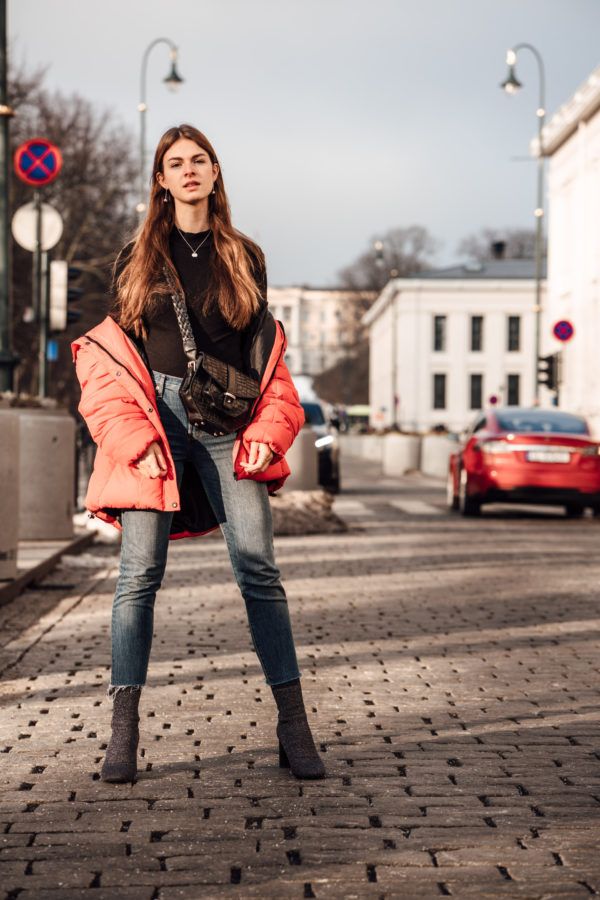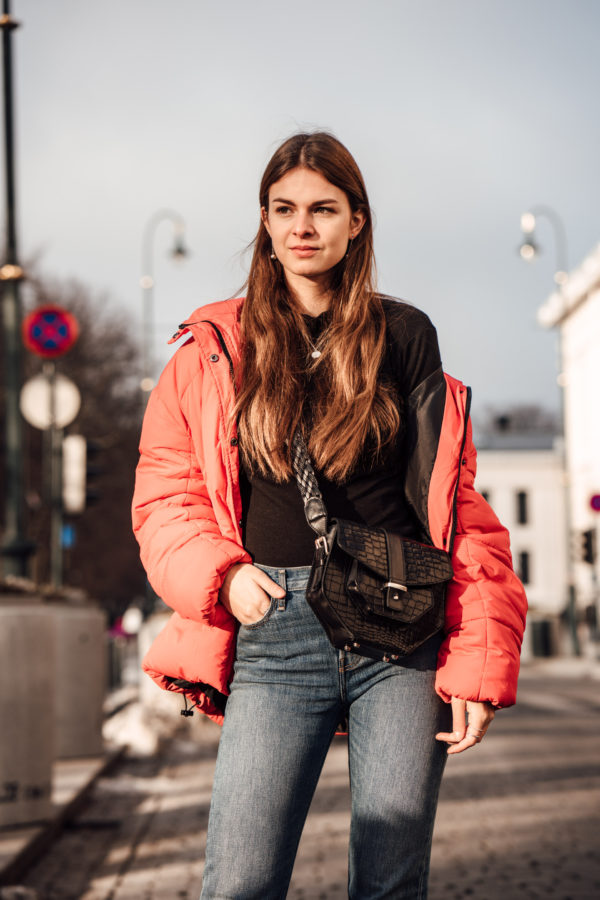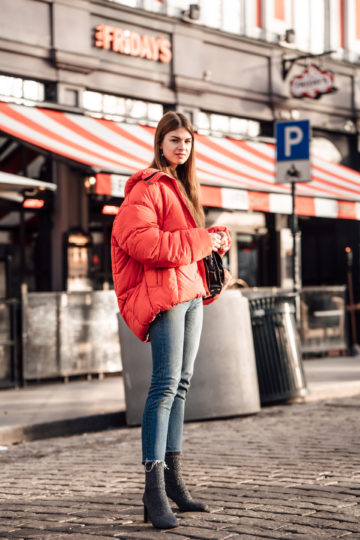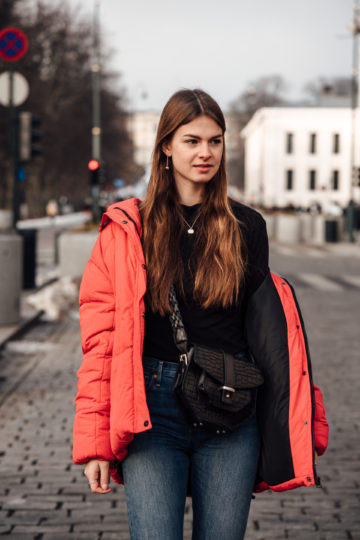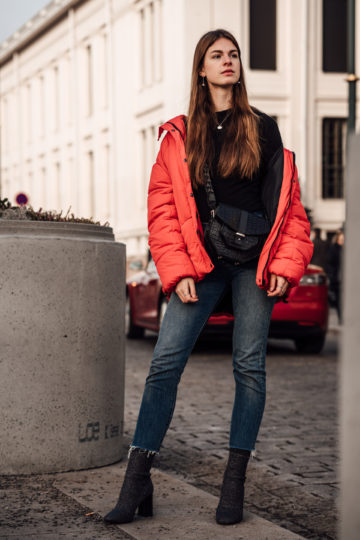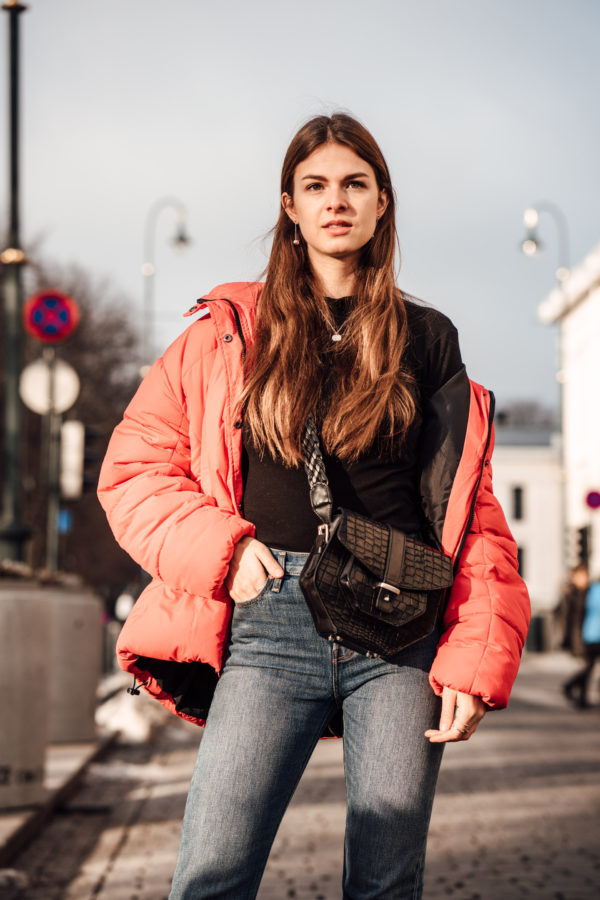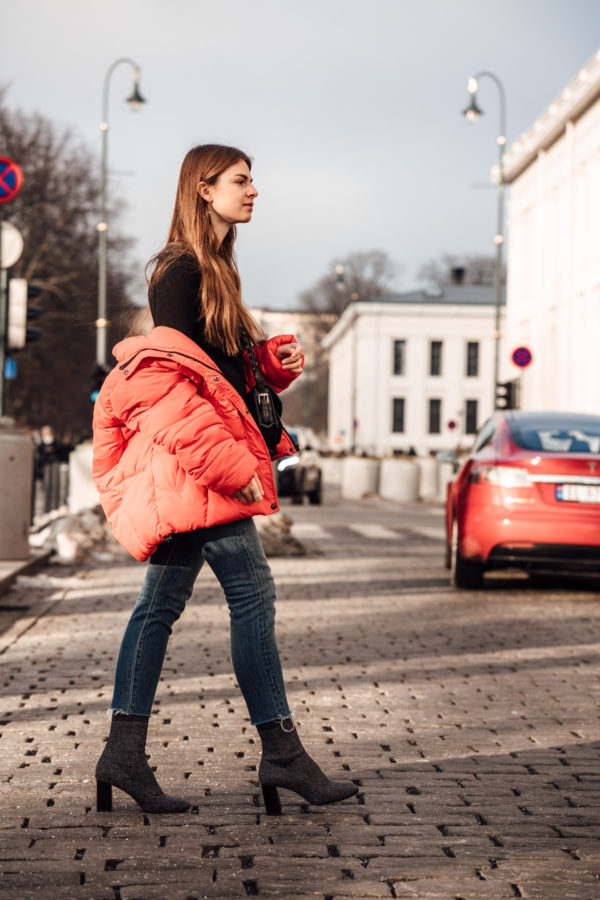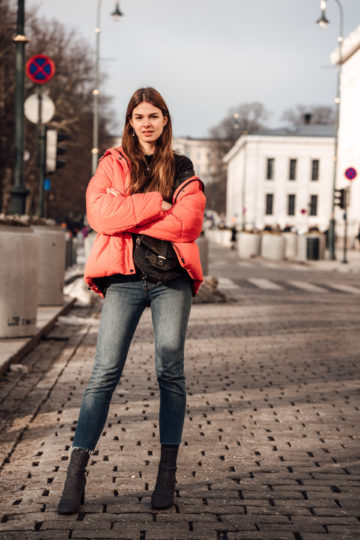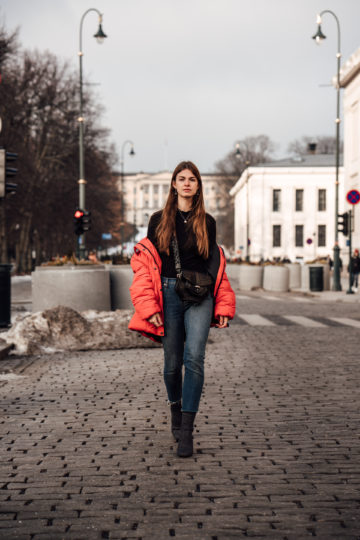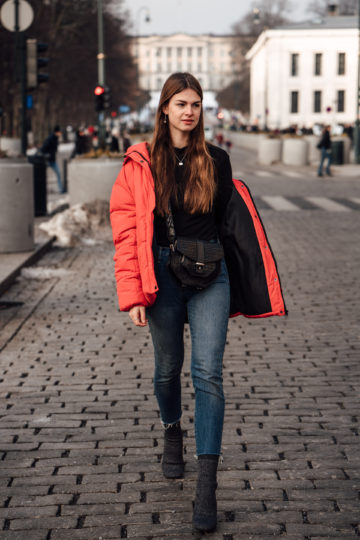 *PR Samples contained: Missguided Jacket || VILA turtleneck || Levi's jeans || Cala Jade bag || Zara shoes