I spent four nights in Oslo and guys; we had a tight schedule. We were not only in Oslo to see some of the shows during Oslo Runway, but we also got to eat at a lot of great restaurants and tried to see as much as possible of the city. And since we did all these things, I can share all my favourite things to do in Oslo when it's winter as well as some restaurant recommendations with you today.
What I liked best about Oslo is the contrast of modern and old architecture, the variety in general as well as the atmosphere. I would recommend travelling to Oslo at least once to get to know this city a little bit better. You won't regret it.
What to do in Oslo when it's winter
The way I like to explore a city I haven't been before, is by walking through the streets of this city. And yes, I do like to do it even in winter and even when it is freezing outside. And so is my first recommendation to take a stroll through the streets of Oslo. Get wrapped up warmly, put on a beanie, gloves and a scarf and you are ready to go.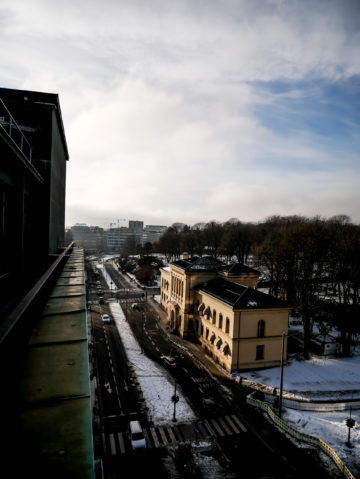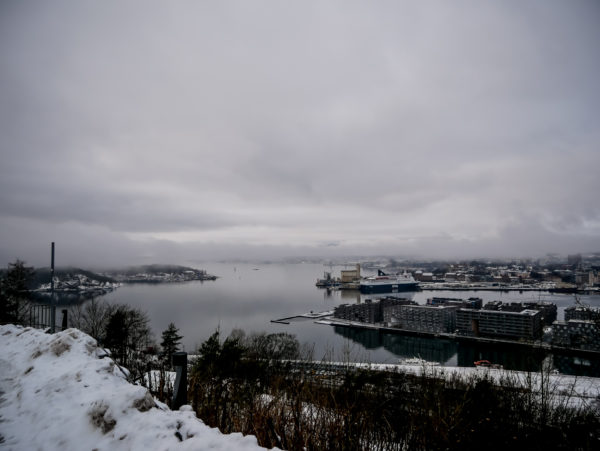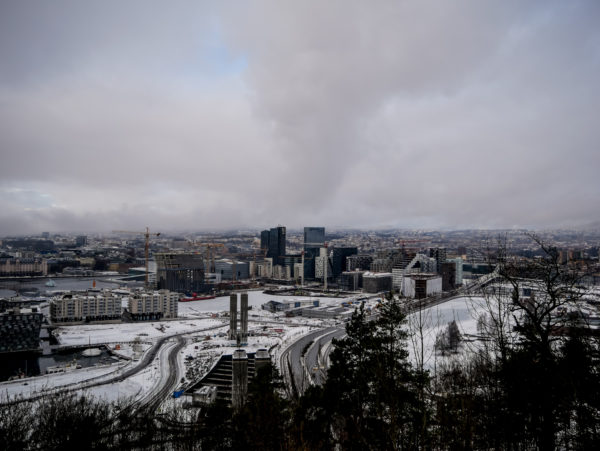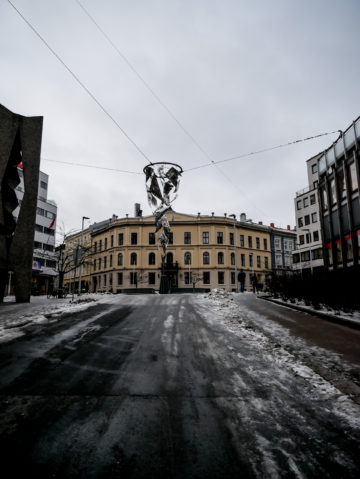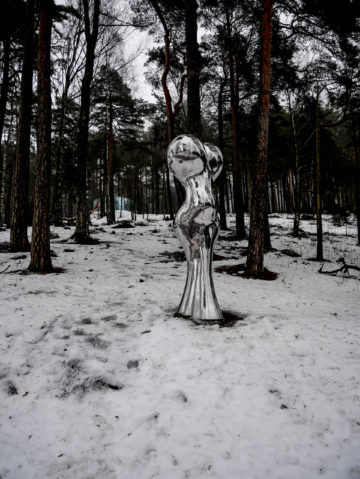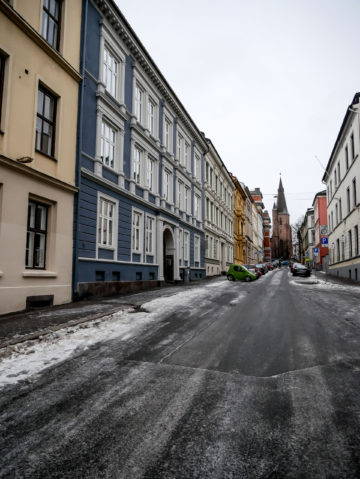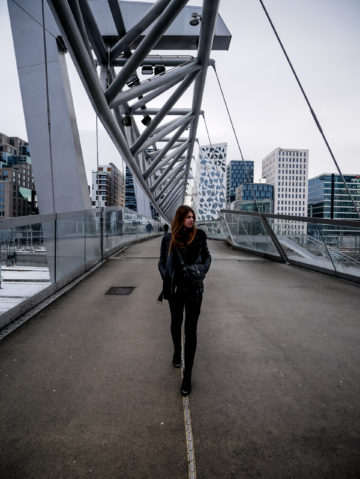 Museums
When you want to escape the cold temperatures for a little while, you could make a stop at one of the museums. Oslo has plenty of great museums such as the Munch Museum, the National Gallery, the Astrup Fearnley Museet or the new National Museum. We actually didn't have enough time to go to one of the museums, but it is on my list for the next time I will be in Oslo.
Ice Skating, Sledding and Skiing
Of course, you have to do at least one winter sports activity when travelling to Oslo in winter. If you know how to ski, you can go Alpine or cross-country skiing. If you don't know how to sky ice skating or sledding could be an option. I mean, who doesn't like to sled? And since Oslo is a city with many hills, you can find my places to go sledding. The most popular sled run is in Korketrekkeren, which is close to Holmenkolle.
If you want to go ice skating, you can try the skating rink "Spikersuppa" in the city centre. Another one is at Frogner Stadium. That one is larger and has music as well as a skate rental in case you didn't bring your own 😉
Ekebergparken Sculpture Park
A park probably wouldn't come to your mind when you would think about things to do during a city trip in winter. But the Ekebergparken Sculpture Park definitely is worth a visit. Covered in snow, this park looks amazingly beautiful, and on top of that, you will come across a lot of strong international art as well as some spectacular lookout points when taking a stroll through this park.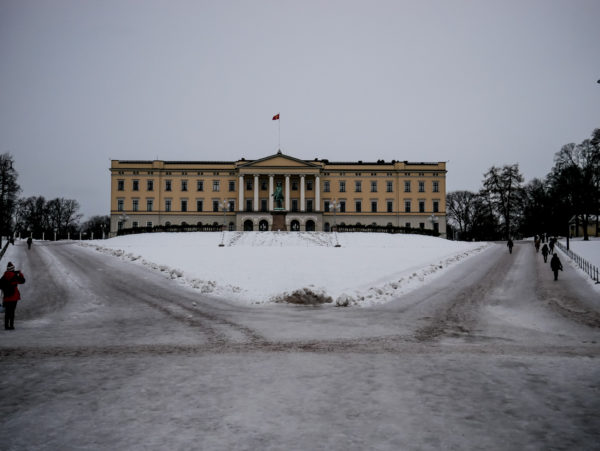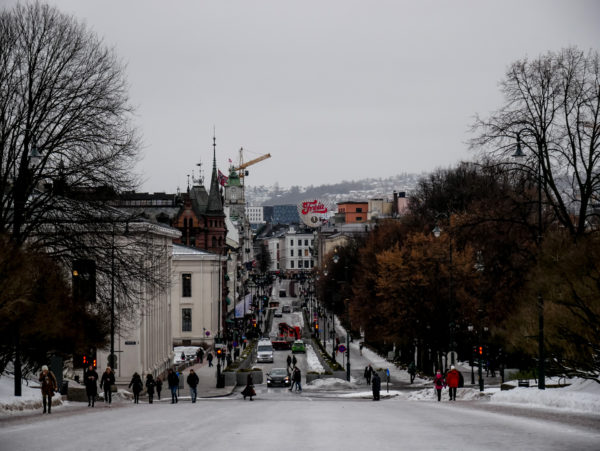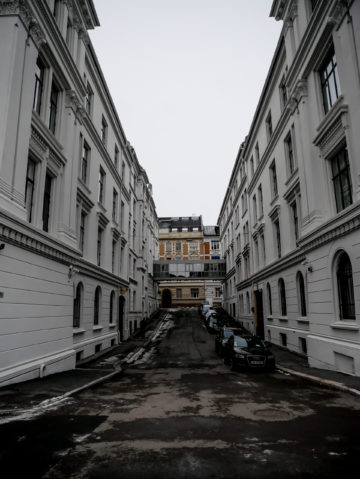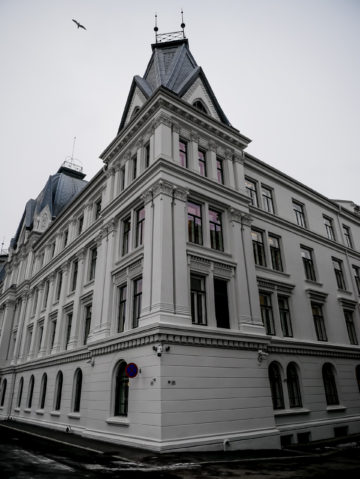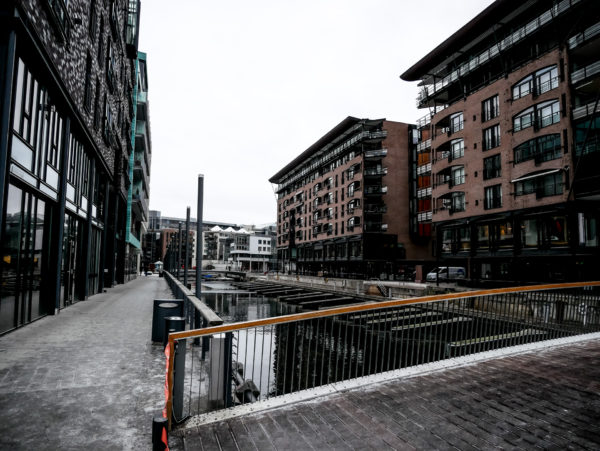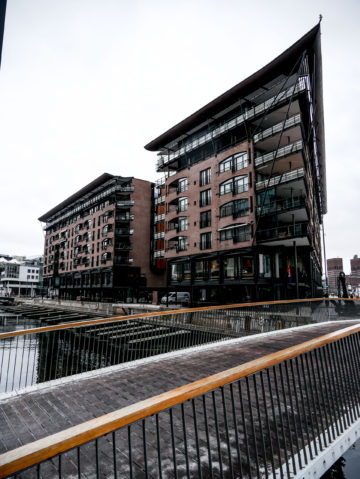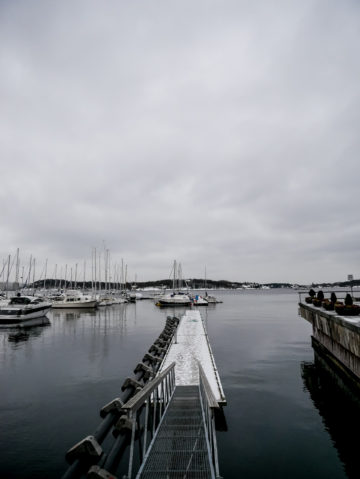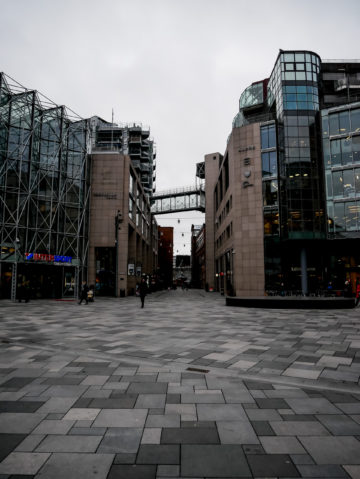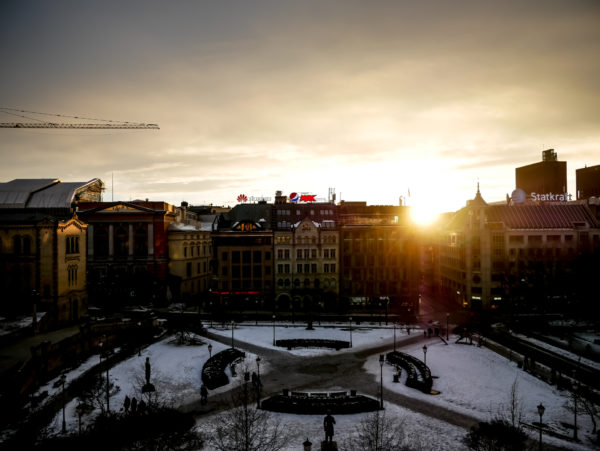 Where to eat in Oslo in winter
You guys probably know how much I like to eat. I would rather do more sport than put myself on a diet. In Oslo, we got to test a lot of great restaurants, and I actually could not decide which one I liked best. They all were different from each other, and they all served delicious food.
Lunch at Ekebergrestauranten
One reason I liked Ekebergrestauranten definitely is the food, but another one is the amazing view of Oslo and the fjord. It is a 20 minutes drive from the city centre when you take the train, but it's worth this drive. Once you arrived at the train station, you have to walk up a hill – make sure to bring winter shoes when going there in winter 😉
The food they serve may vary from day to day because it depends on the availability of ingredients. I had salmon with potatoes and my boyfriend the beef tartar when we were there. Both dishes were very good.
Lunch at Genki
Genki was the one that surprised me the most. I actually didn't google it before we went there for dinner and had no expectations. It is a Japanese restaurant located in Vika close to Nationaltheatret train station.
We got to choose from four different Bento boxes: Bento Vegetarian, Bento Bao, Bento Koshiyaki and Bento Kaizen. I could try to explain what those boxes are all about, but I think a picture says it best in this case. I had the Bento Koshiyaki and my boyfriend the Bento Bao box.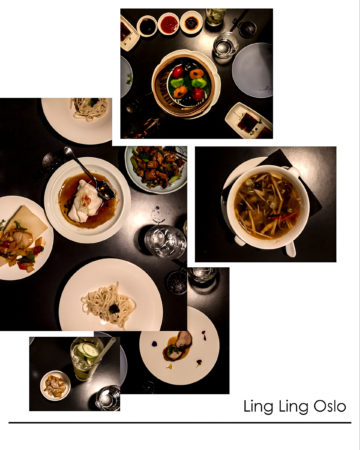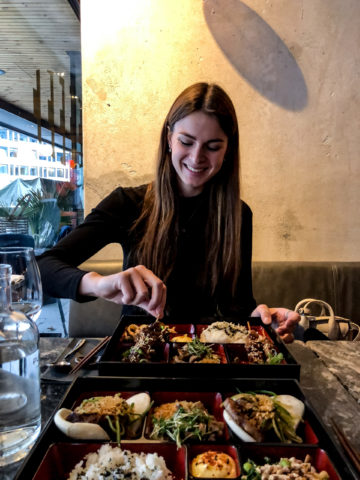 Dinner at Ling Link Oslo
We had dinner at Ling Ling Oslo on our first evening, and I couldn't have asked for a better way to begin our stay in Oslo with. We got to enjoy the full Ling Ling Journey, and I forgot how many courses we had! All I remember is that EVERYTHING was so good! Even though I was full after maybe half of the courses, I had to eat everything; I couldn't stop haha. Now you probably want to know, what kind of food they serve, am I right? Well, they say it is inspired by the signature cuisine at Hakkasan and local ingredients of Norway.
Dinner at Tjuvholmen Sjømagasin
For those who want to eat very good seafood in Oslo, Tjuvholmen Sjømagasin could be the right choice. The first thing that might catch your eye once you enter the restaurant is the aquarium with fresh seafood such as dark lobsters and king crabs. Unfortunately, I can't remember what dishes we ate at Tjuvholmen Sjømagasin, but I enjoyed it.
Dinner at Sentralen
Sentralen is a very casual restaurant, and it reminded me of Berlin to be honest. But that was just because of the atmosphere and the interior. The menu is seasonal, and they do work with sustainable suppliers, which I think is great. We started with oyster, continued with smoked beetroot, had gratinated bonemarrow, some other dishes I actually forgot which they were and then dessert.
And we have to talk about that dessert! We had Marshmallows AND a small fire on our table to make them melt a little bit. This definitely was the coolest thing, I love the idea or offering marshmallows and this small fire thing as a dessert.
Dinner at Smalhans
The last restaurant we had dinner at was Smalhans, and I liked it a lot because it is quite small and cosy. Their dinner menu is changing every day because it depends on the catch of the day as well as on what ingredients and products are available. No matter what is available, the food always is homemade and healthy.
Drinks at HIMKOK
Last but not least I want to recommend a bar: HIMKOK. It's definitely not easy to find, but it's worth the search 😉 It is located in one of the oldest brick buildings in Oslo, very close to the centre and they have their own distillery. Therefore they have their own aquavit, gin and vodka to use for their cocktails. You won't find the typical long drinks and cocktails on the menu, but you can ask for them, and they will mix it adding their own note. Do this, when you don't want to try something new. But you better have a look at the menu and choose one of their signature cocktails; they are worth a try.
Do you want to know more about Oslo, get more food or activity recommendations? Head over to visitOslo.