At the risk of repeating myself, I can't believe that this is already the last 4 Days 4 Ways look. Can you? Anyways, I hope you enjoyed and liked this 4 Days 4 Ways serial in which I showed you how to wear a cape. Well, it isn't over yet, because there is still this last outfit I have to share with you. 🙂 So before you'll have the chance to vote for your favourite cape outfit tomorrow, enjoy this fourth outfit and of course let me now what you think.
How to wear a Cape: rock chic outfit
What would a 4 Days 4 Ways serial be without at least one rock chic outfit?! 😉 So here it is: the rock chic cape outfit. You know that I feel most comfortable in looks like this one, don't you? Let me explain why: rock chic outfits are cool, edgy, chic and – not always, but they can be – comfortable. There are so many attributes in only one style and that's why you have a lot of possibilities to create a rock chic outfit for yourself.
For the rock chic cape outfit I combined my cape aka Zara scarf with leather pants and leather boots and I wore it the belted way. The boots as well as the leather pants are representing the "rock"-part of this rock chic look and the cape adds the chic touch – pretty easy, isn't it? 🙂
Now you've seen all the cape outfits I created for this 4 Days 4 Ways serial and I really hope you liked them. 🙂 Enjoy your Tuesday and let me know what you think. xx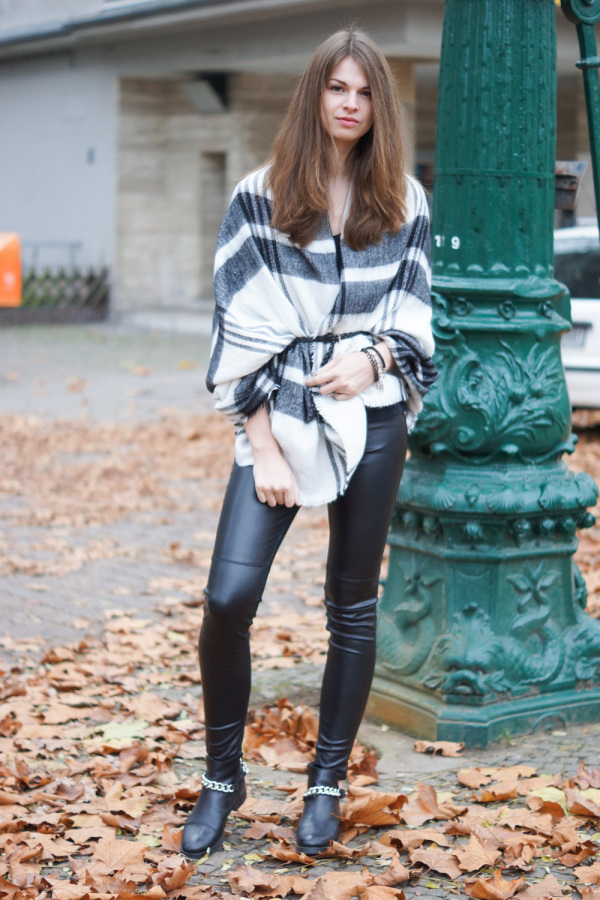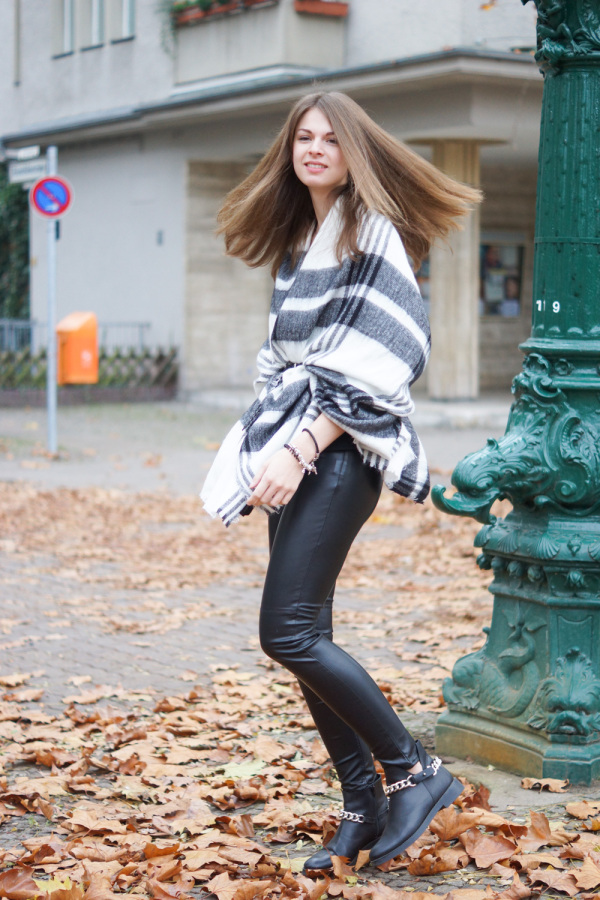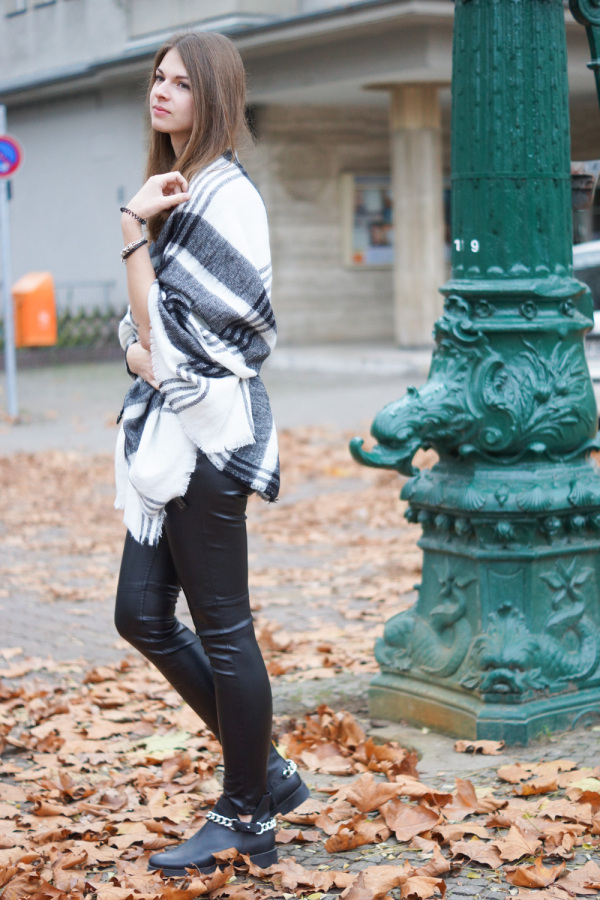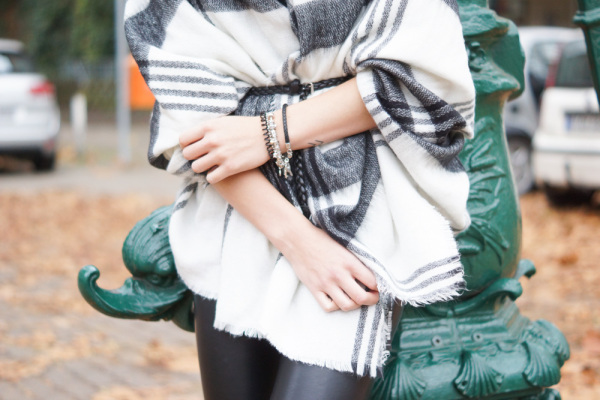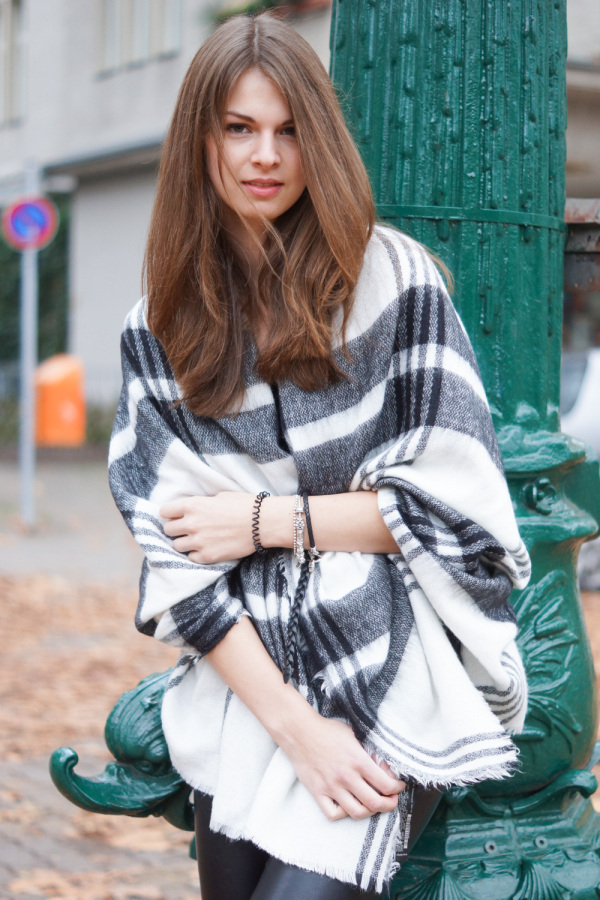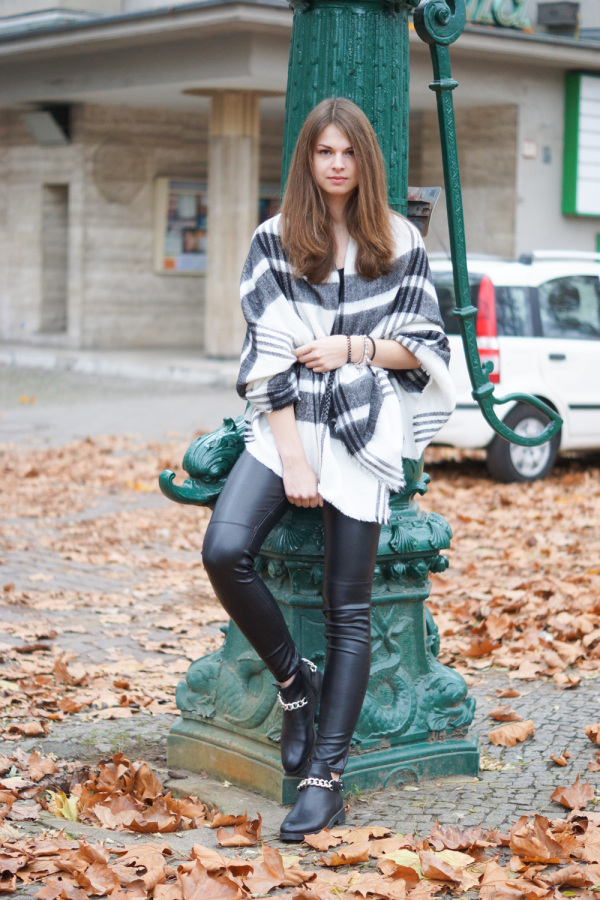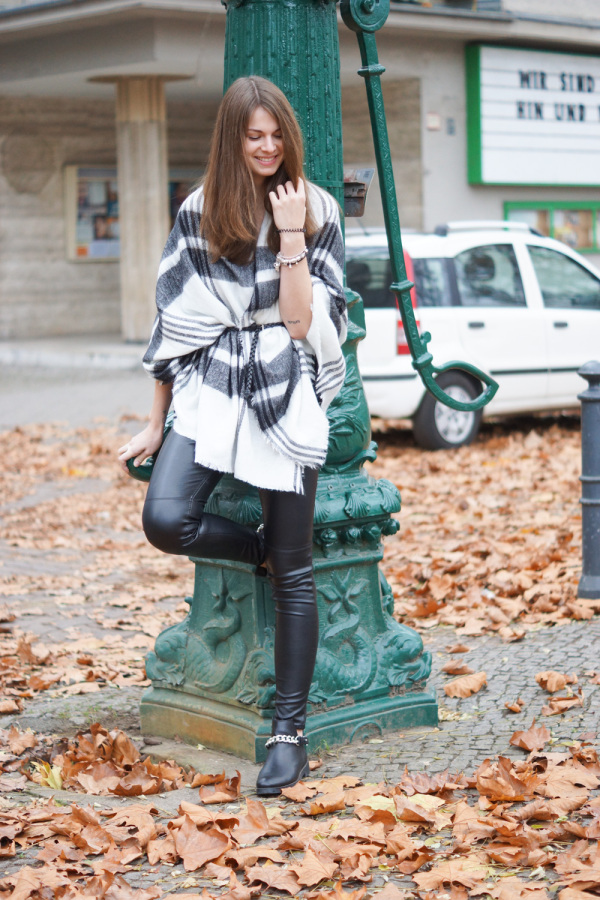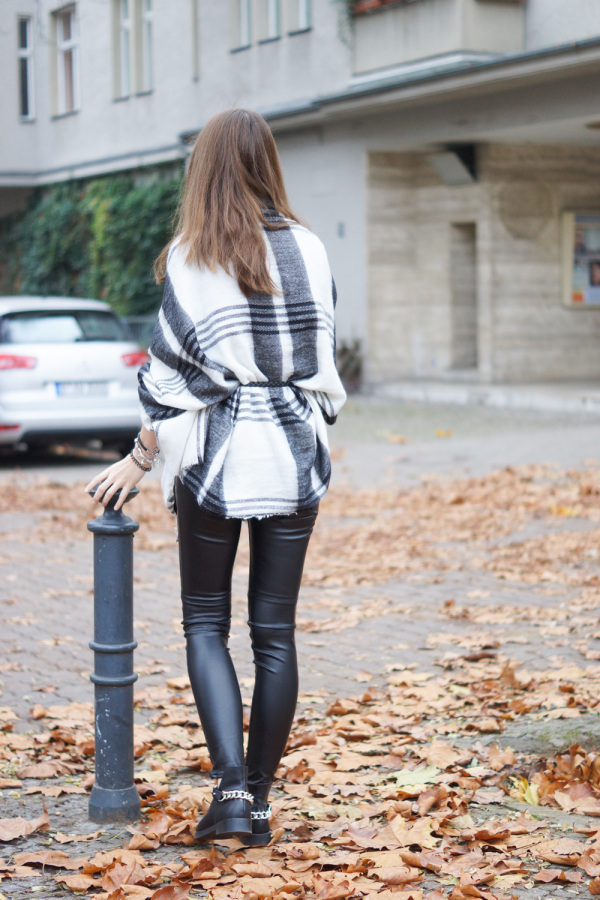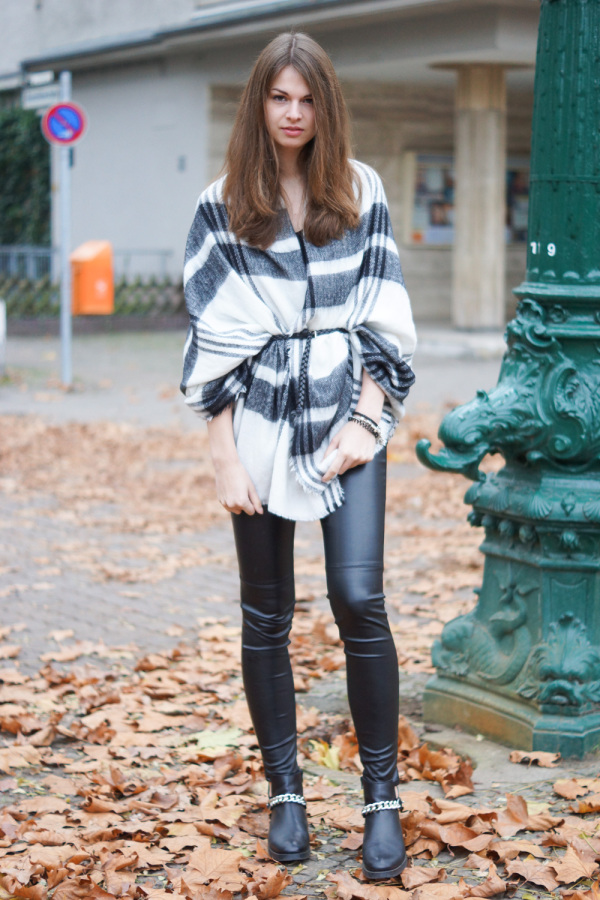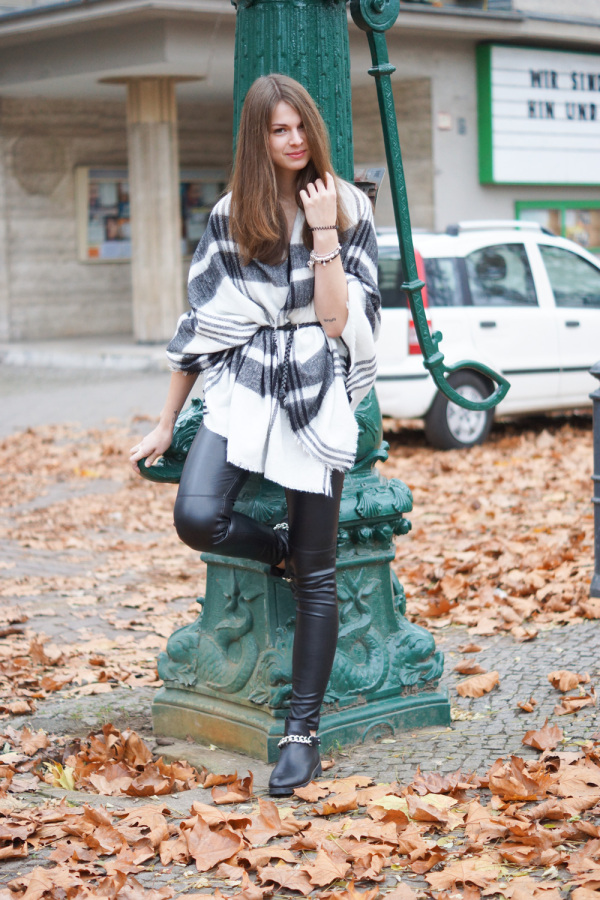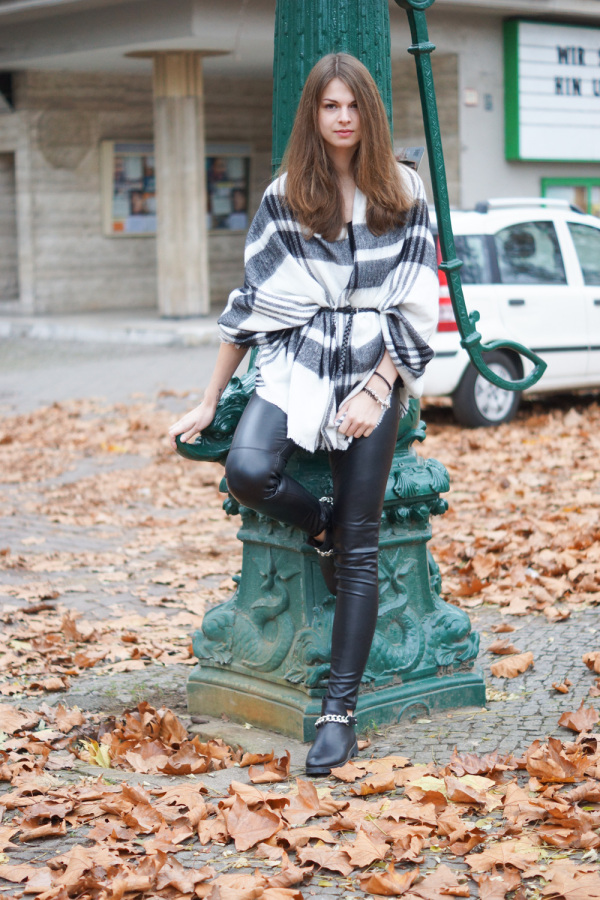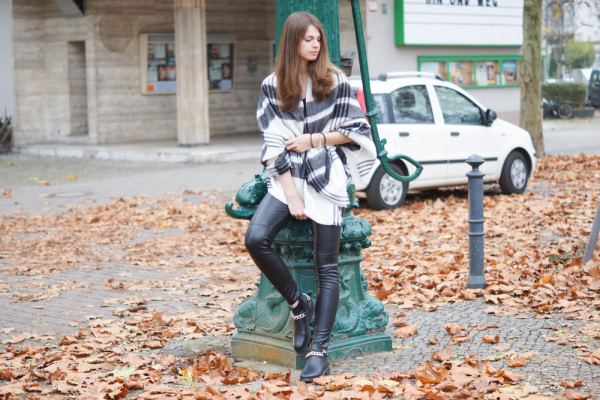 SHOP SIMILAR CLOTHES // LOOK-A-LIKE