Blog Posts and Youtube Videos of the Week
Last week I started sharing all the Berlin Fashion Week outfits we photographed for the blog. It is eight outfits in total, and I shared two of them as I didn't have the time to write even more texts. The first fashion week outfit I shared was the one I was wearing on the last day of BFW for me. I didn't feel like wearing any more fancy looks and opted for a casual chic outfit. I combined a pair of faux leather pants with a boyfriend blazer, added a pair of ugly sneakers and statement sunglasses as well as my vintage Fendi bag. The other outfit was one of my favourites from Berlin Fashion Week. It also was a quite casual look, but I added some accessories that definitely make the outfit stand out. This post is all about check pants, a white shirt and ugly sneakers. Make sure to check both outfit posts out and let me know which one of the two you like best.
On YouTube, I didn't share any new videos, but I want to publish new styling videos next week and hopefully can share my Costa Rica vlogs soon as well. Stay tuned and make sure to subscribe.
Looks of the Week
After fashion week, I was so lazy last week and didn't take a lot of outfit photos or photos in general last week. Here's everything we captured for you: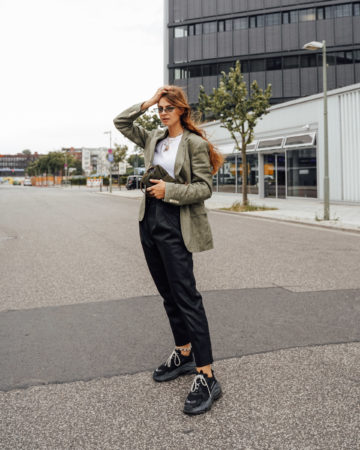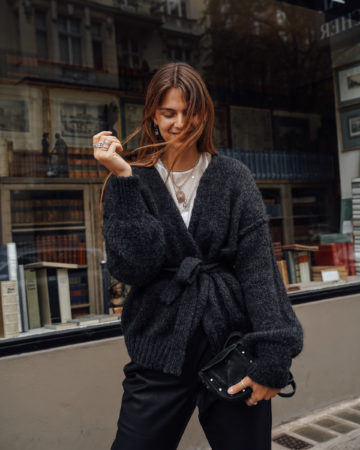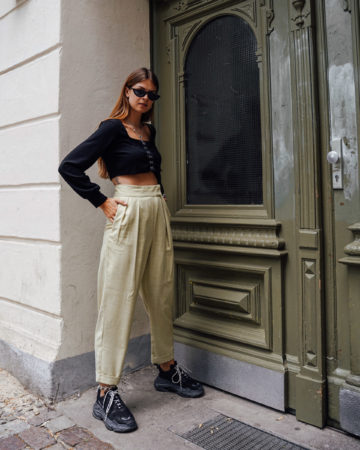 What happened the past week
Fashion Week wasn't over yet the past weekend. We had one last event on Saturday: the Häagen-Dazs Show. We spent the morning working and headed to the show around midday. They had three shows in total, and we saw two of them. Afterwards, we had dinner close to the location of the show and the rest of the day we did nothing but watching Stranger Things season three. We finished the season the next day as we didn't do much but watching the series on Sunday. After a busy fashion week, spending time at home and not doing a lot at all was the best. I also needed to recharge my batteries for a new and productive week. From Monday to Friday we spent most of the time working either at the office or from home. I also had some meetings and appointments and took some time to meet up with friends. In general, that's something I don't do often enough as I always feel like I need to spend certain time at the office and do a certain amount of work every day. But it actually can be very helpful to hear other stories and talk about different things from time to time. The past week was a good mix of work, sports and leisure for sure. But there were no highlights worth sharing with you at this point. So instead, how about you sharing something about your past week? 🙂