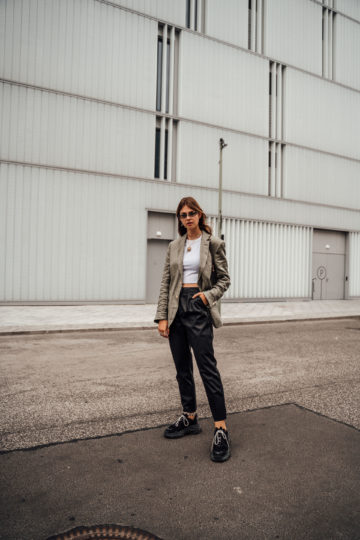 Yesterday, I asked you on Instagram which one of the outfits I was wearing during Berlin Fashion Week you would like to see first on the blog and most of you voted for this look. And if you guys want to see this outfit first, I will share it first. Six days of Fashion Week and I changed my outfit at least two times a day. I didn't take photos for the blog of any outfit, but we still took more photos than expected meaning that I have eight of the outfits I can share with you in detailed posts the upcoming days.
I won't share all my outfits in chronological order, and the first outfit actually is the one I was wearing on the last day of Berlin Fashion Week. I had only one more event to attend that day, and after all those fancy Fashion Week outfits, I felt like wearing something a little bit more casual. Something I would also wear in my everyday life when sitting in the office, when having a meeting or event in the city. Do you want to know more about this look? Continue reading.
How to style faux leather pants
I have a love-hate-relationship with faux leather pants (and everything else made of faux leather). That's because it can look everything from very cheap to super high-quality. Finding the perfect piece made of faux leather isn't easy at all. I had and tried a few different pieces over the past years, but I gave most of them away after a little while because I wasn't a hundred percent happy with the look. During Fashion Week, I then received this pair of faux leather pants from Vila.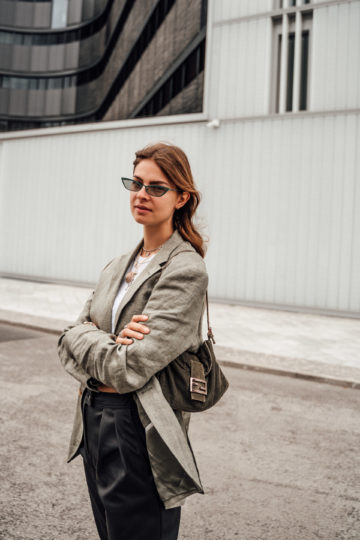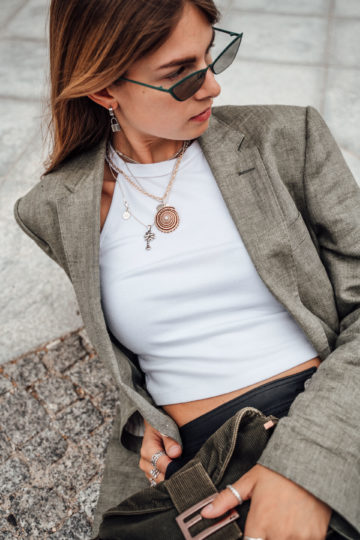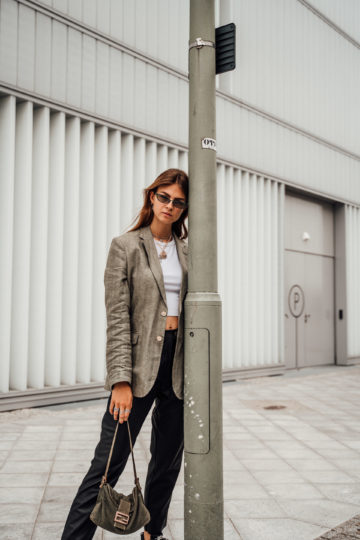 It's from their coming fall-winter collection, and it was love at first sight.
Yes, it's faux leather, and yes, you can see it. But because it is not too shiny and more matte, it looks not very cheap. Also, the cut is just perfect. It's a loose cut with cropped legs, and you can combine these pants with almost everything. Believe me, you truly can. I styled these pants in three different ways this past week already.
Generally said, you can style faux leather pants in black with almost everything. Not only the pair you can see me wearing here but also every other pair of faux leather pants. What I would never do is combining it with another (faux) leather piece as that would be a bit too much. A material-mix is something that works very well as long as you oft for wool, cotton, viscose and similar fabrics. Just try to avoid plastic-ish fabrics.
Regarding the styles, there are no limits. You can either style your faux leather pants with a wool sweater, an oversized blazer, a crop top or with a simple t-shirt. And these are only a few styling ideas. As you can see, I opted for a Boyfriend Blazer (it actually is a men's blazer), a crop top as well as chunky sneakers. It was the perfect outfit for this last day of Berlin Fashion Week, casual yet fancy and outstanding enough to meet the occasion.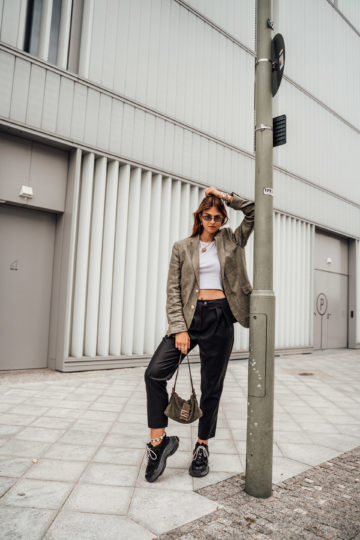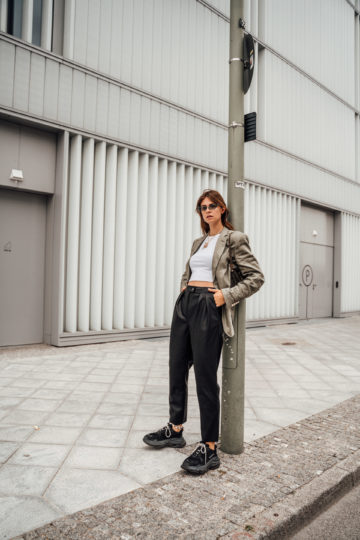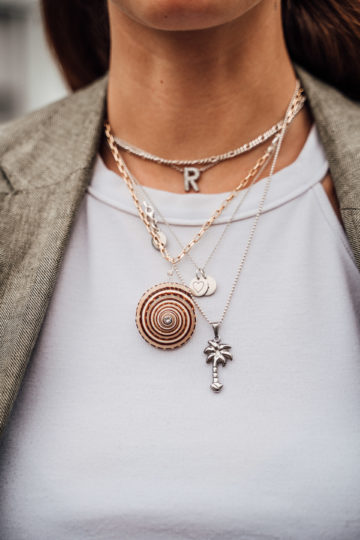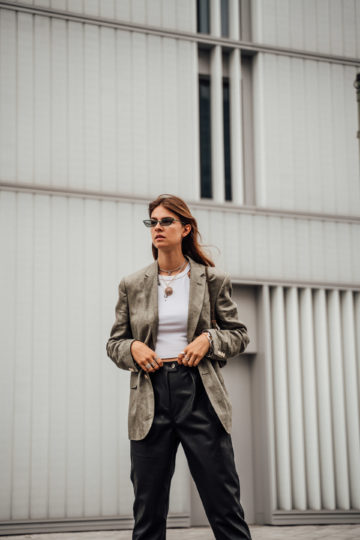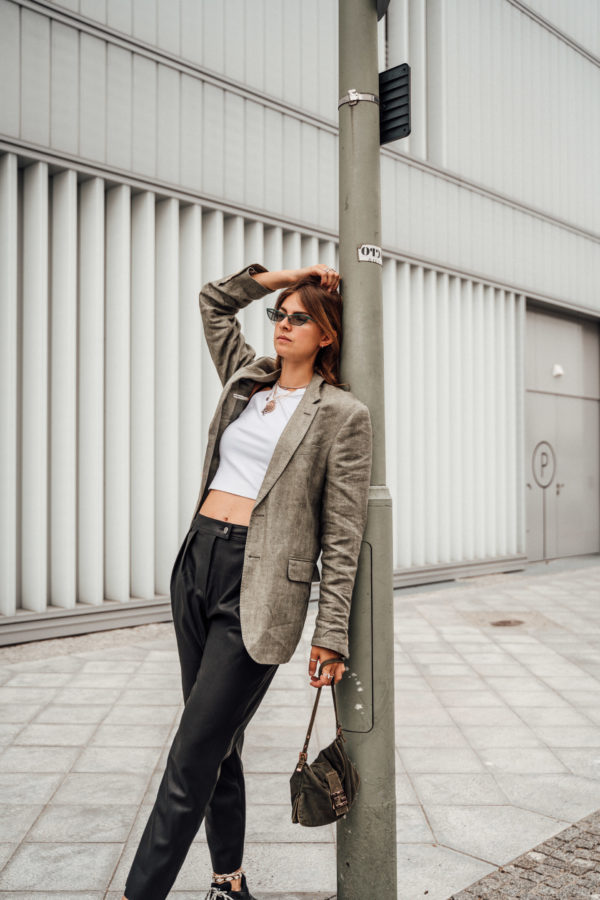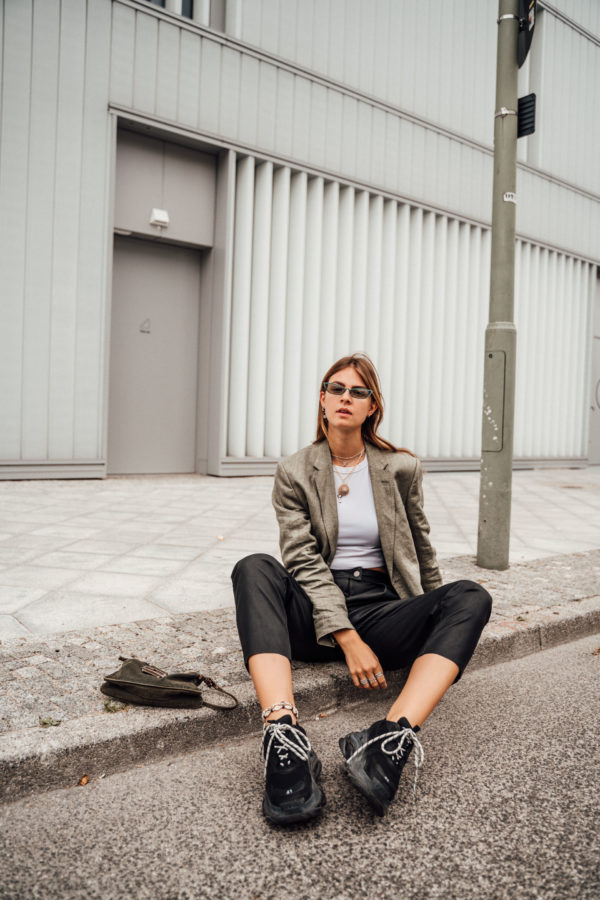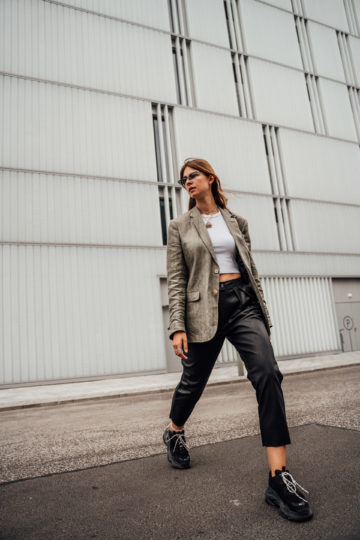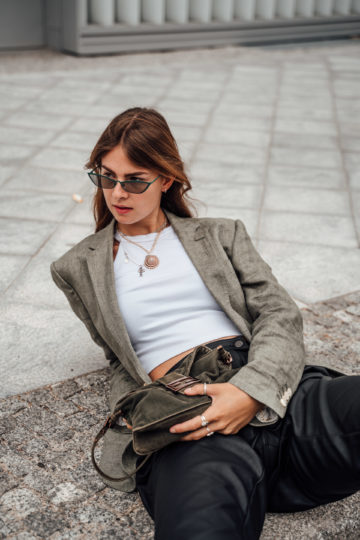 *Ad, brands named – Vila Pants || Gant Blazer || Zara Top || Balenciaga Sneakers || Vintage Fendi Bag || Asos Sunglasses