It's been a while since I last shared something on my blog. The last monthly recap I wrote is from July, and I still owe you a post about August and September. Time went by so fast the last weeks, and I couldn't find the time to sit down and write. If you continue reading, you will understand why. August and September were quite eventful, and with today's post, I want to give you a full recap of the last two months of August and September. I decided not to split it into two posts and make one big, and I hope that's ok for you guys. So let's start:
Road trip to Denmark
I hadn't left Germany for months due to the pandemic, so I was more than excited to go on a little road trip to Denmark in August. Together with Sarah and Lois, I wanted to go to Copenhagen for Fashion Week, and since we didn't feel like flying, we decided to take the car. At this time, you also had to stay in Denmark for at least six nights. The CPHFW was only on three days, and we didn't want to stay in Copenhagen the whole time. And since we took the car to go to Denmark, we could make it a road trip and stop along the way to Copenhagen.
We booked an Airbnb about an hour from Copenhagen and spent two days in nature before Fashion Week. We had such a lovely time and enjoyed being out in nature and spending some days in another country for a change.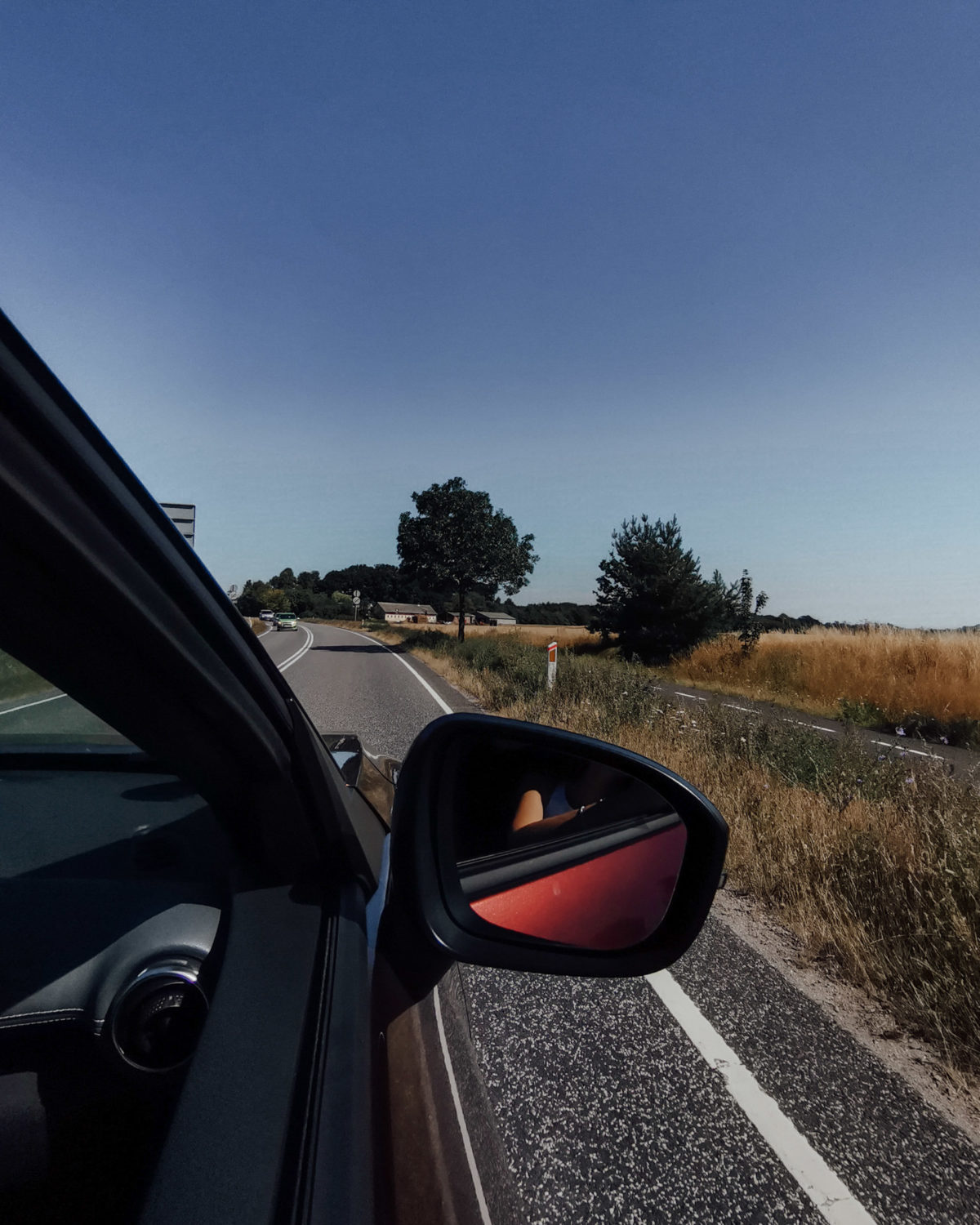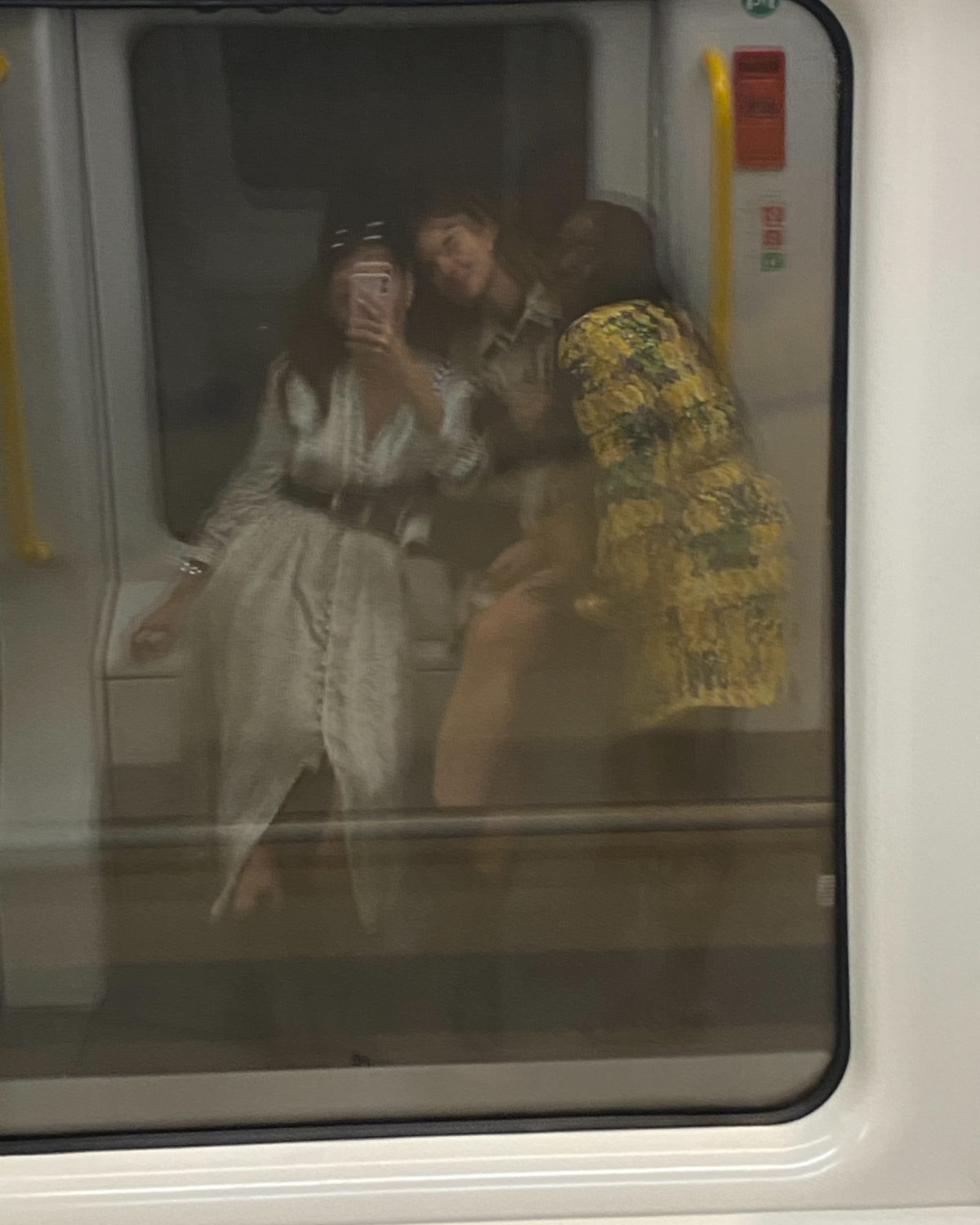 Copenhagen Fashion Week August 2020
After a few days in the Danish countryside, we continued to Copenhagen for Fashion Week. It was the first one for me after I had to cancel all other fashion weeks beginning of the year. I was so excited about it even though I wasn't sure how it would be due to the current situation. Of course, fewer brands had shows and events, and fewer people came. Nevertheless, we had a great time. We got to meet up with some of our favorite brands, went to presentations and showrooms. Overall, we had a lot of fun, and I am happy we went in the end.
Worked on bigger projects
Once I was back from Denmark, I had a few bigger projects. One of them was a video shoot with Deichmann for their online magazine. They followed me along for a day; I created different outfits and showed them what I wear for different occasions and what my day has been looking like since the pandemic. The final result is already online; check it out at Deichmann shoefashion.
Other than that, I had a few more projects, but they are not finished yet. I will keep you posted and share more as soon as I can 😉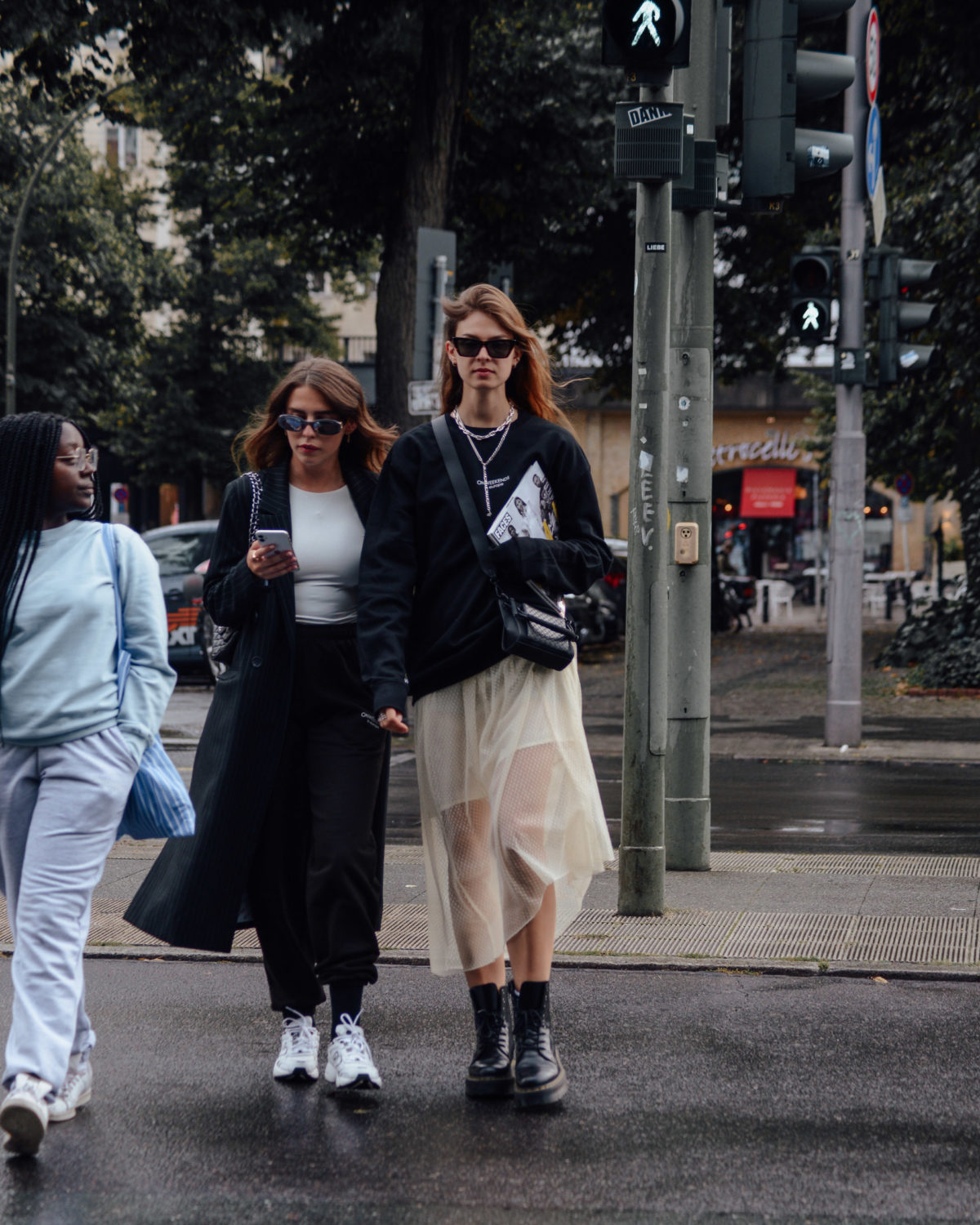 Onweekends shoot and launch of new styles
We've been working on new Onweekends styles for a while, and everything takes a bit longer than expected due to the pandemic. But in September, we finally launched some new styles. We couldn't launch everything as a few styles are delayed, but parts were done and in the office, and we didn't want to keep them from you any longer. So I decided to go online with only a selection, planned the photoshoot, and finally launched our shorts and longsleeve in September. The shorts are available in two different colors, the longsleeve in three. I've been wearing the shorts all summer long, and I am still wearing them at home a lot. The longsleeve currently is my go-to piece, and I love that it is so versatile. Make sure to head over to Onweekends, have a look, and let me know how you like the new pieces.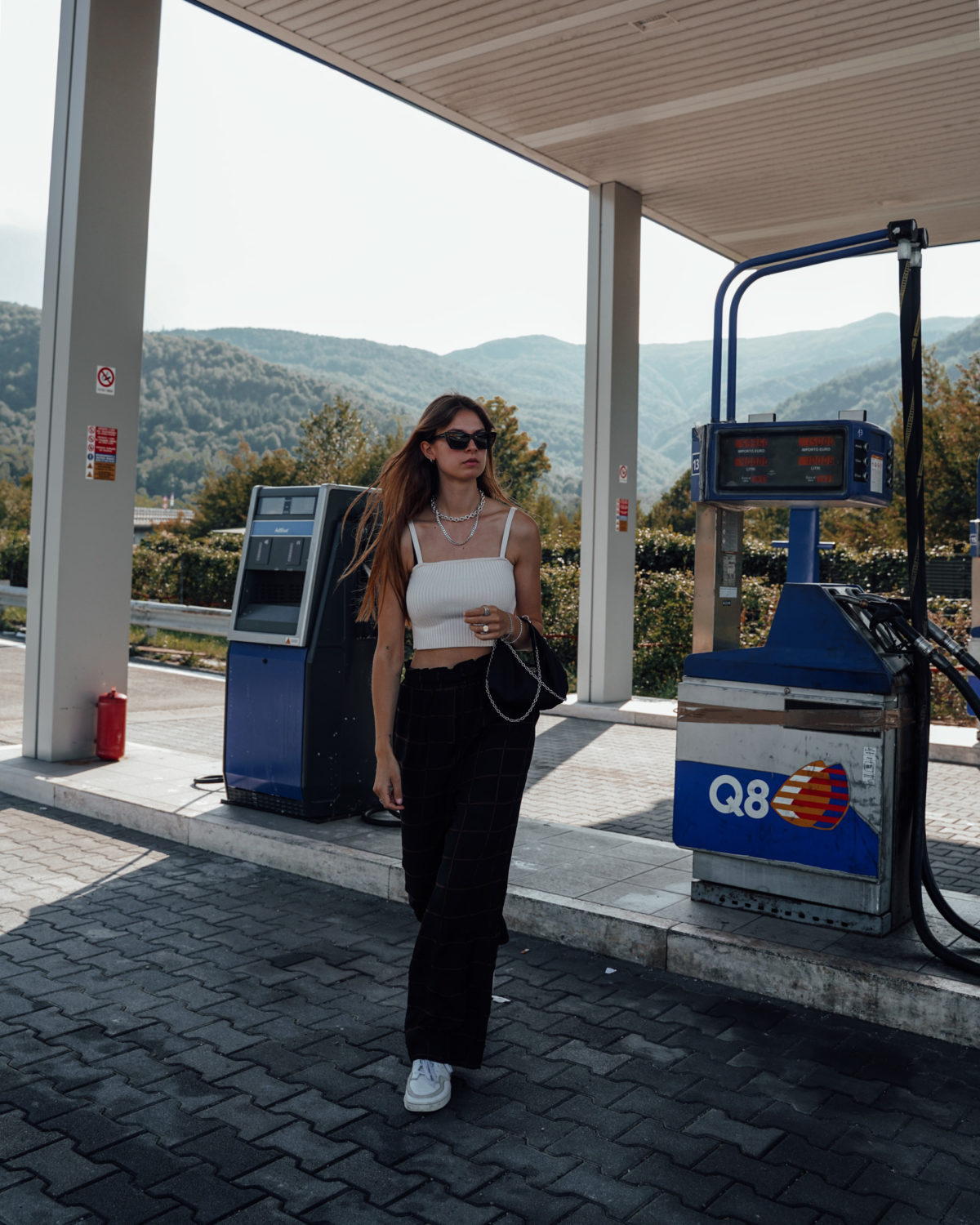 I went on vacation with my boyfriend
My boyfriend and I hadn't been on vacation for a year since we had to cancel all our travel plans this year. We also couldn't plan anything new as the situation can change every day. At the same time, we wanted to have a vacation together, and that's why we decided to make a road trip. We thought it would be most comfortable going by car because we are more flexible and could always go back when the situation worsens.
We ended up making a little road trip to Italy and had such a fantastic time. We stopped in Munich on our way there, visited some PR agencies, and got to see Sandra and Andi again. After a day in Munich, we continued to Italy. We visited Verona, stayed in La Spezia, and Sestri Levante, and ended our trip with a few days in Tuscany. I really enjoyed going by car since we got to see places we would not have seen without a car. I will share some photos here, but you can also head over to my Instagram and check out my story highlights if you want to know more about our little vacation 🙂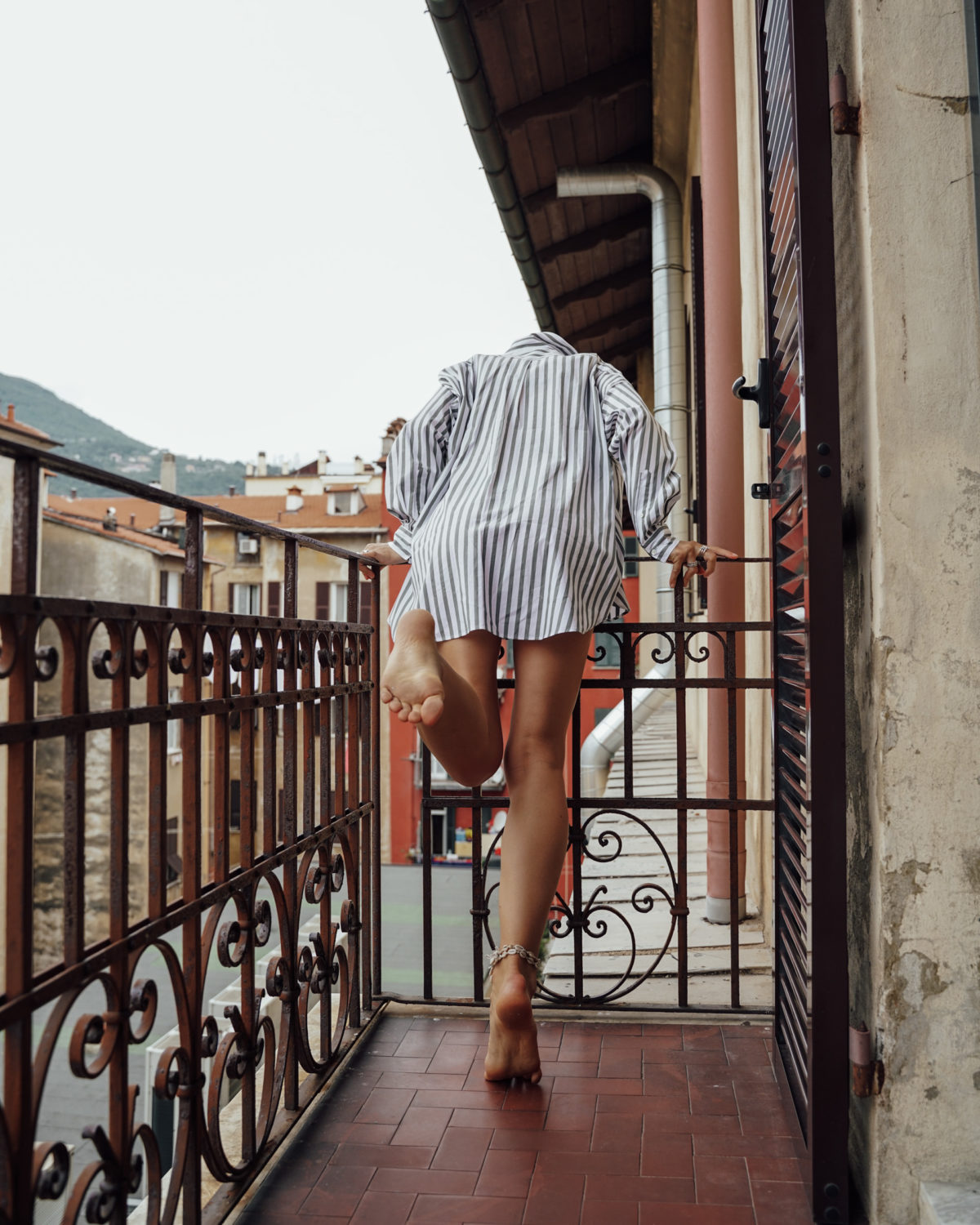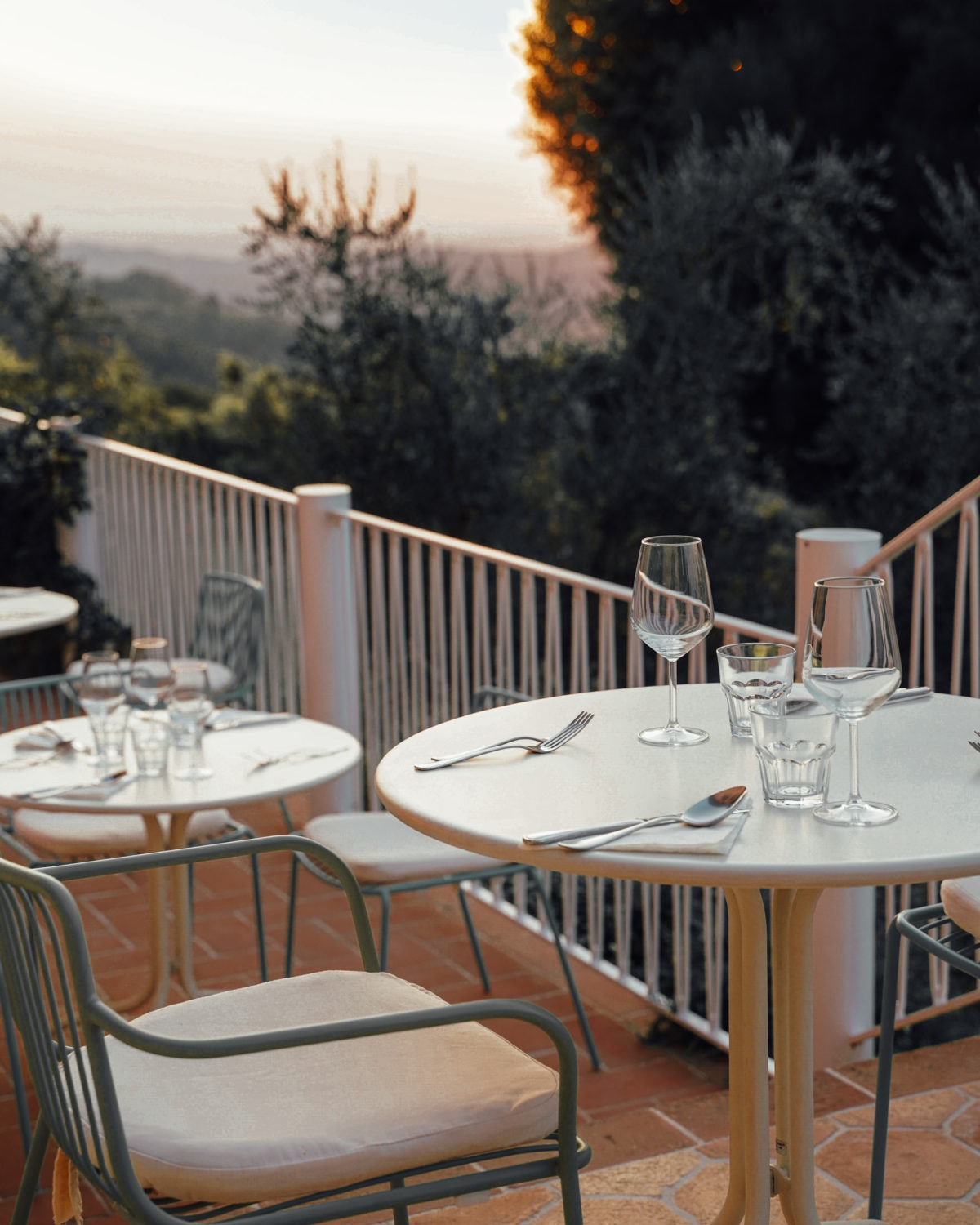 Mailand Fashion Week September 2020
Copenhagen Fashion Week went very well, and close to the end, Milan announced that the Fashion Week there would also happen and not only be digital. Lois, Sarah, and I decided we had to go and booked everything end of August. But this time not by car – it's just too far for only a few days – but by plane. I have to admit, I wasn't sure about flying and sitting on a plane again at all. I was worried and maybe even a bit afraid. Well, everything went smoothly, and being above the clouds after such a long time felt amazing.
I am happy we decided to go to Milan for Fashion Week as well. People in Italy are very conscious of the current situation, and I always felt very safe.
Fashion Week was a lot of fun, even though most shows were digital. We went to a few events as well as showrooms and met up with agencies. It also was great to see all the people who had been in Copenhagen as well again. Since this season wasn't as hectic and crowded as usual, we actually had time to meet up with people, talk, have dinner together, and make it a fun time. After a great Copenhagen and Milan Fashion Week, I now can't wait for next season.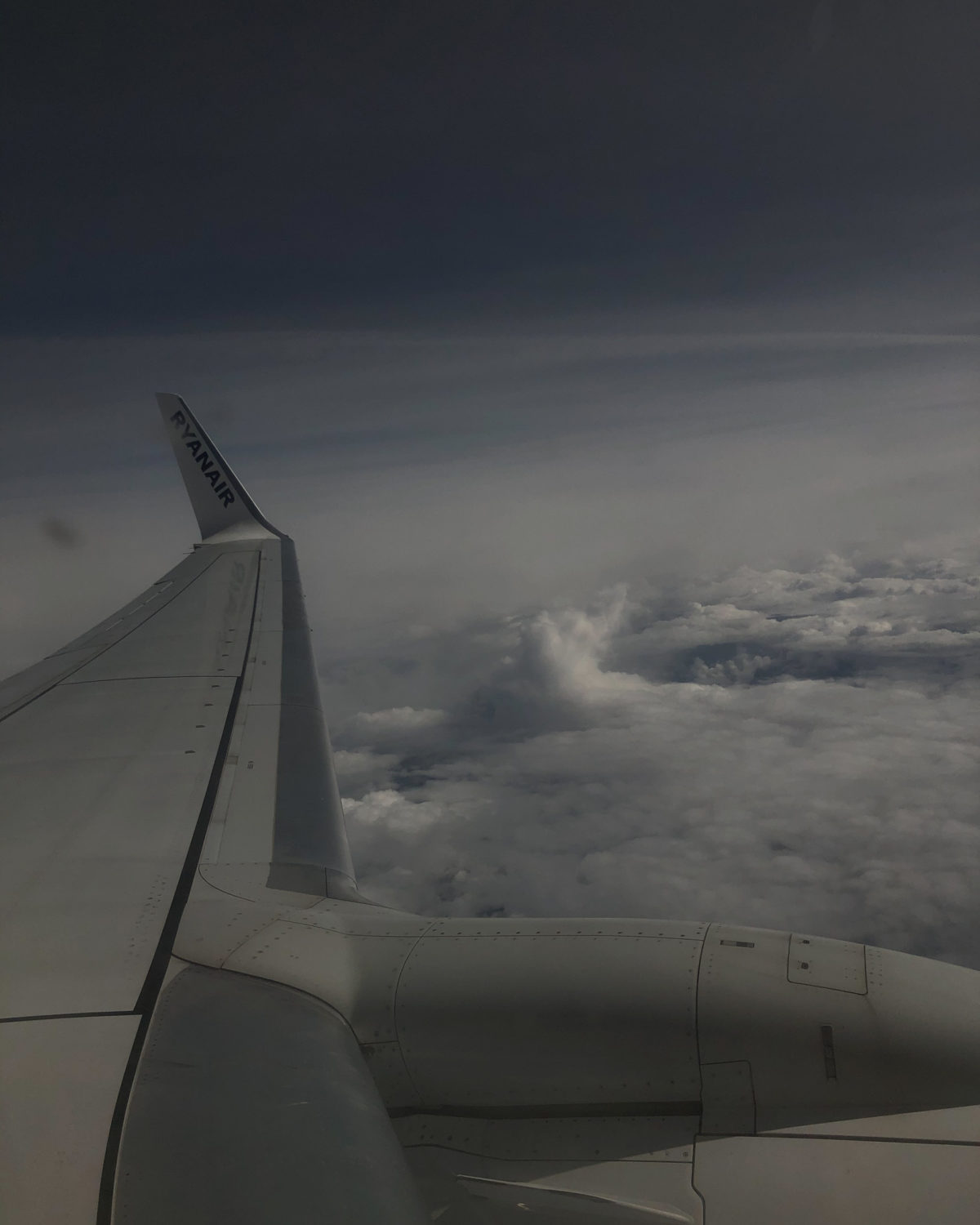 Update: Bloated Belly
I actually don't know if I ever talked about it here on the blog, but I did on Instagram. For almost two years, I've had problems with a bloated belly. I don't know where it comes from, and I am currently testing a lot. I am working together with a friend of mine who's specialized in this field. We are currently testing how different foods affect my belly, what stress does to me, and running some allergy tests.
I already got the results for my lactose test, and it says that I am highly lactose-intolerant. I don't feel like that is causing the bloating, but it is definitely good to know, and I am now avoiding everything with lactose in and can't wait to see how I will feel in about three months.
We also figured that I have a massive problem with stress. And a lot of my stress is subconscious. So we are trying to find a way to deal with this. If you guys have any experience here or can share your stories, I would love to hear it. Just leave me a comment. xx
Outfits I was wearing in August and September
Content Creation August and September 2020