Guys, I just realized the first week of August is already almost over, and I haven't shared my monthly recap yet. It's only been some hectic weeks, and I didn't realize another month is over. But as one says: better late than never. So here you go, in the following, I am sharing everything about July.
New family member: my brother and his girlfriend got a baby dog
One of the highlights of July was definitely that my brother and his girlfriend got a baby dog. They got a Chihuahua baby, and I couldn't wait to meet him. Of course, we had to meet up, welcome the new family member and make sure Jimmy (our dog) and Sky (my brothers' dog) get to know each other.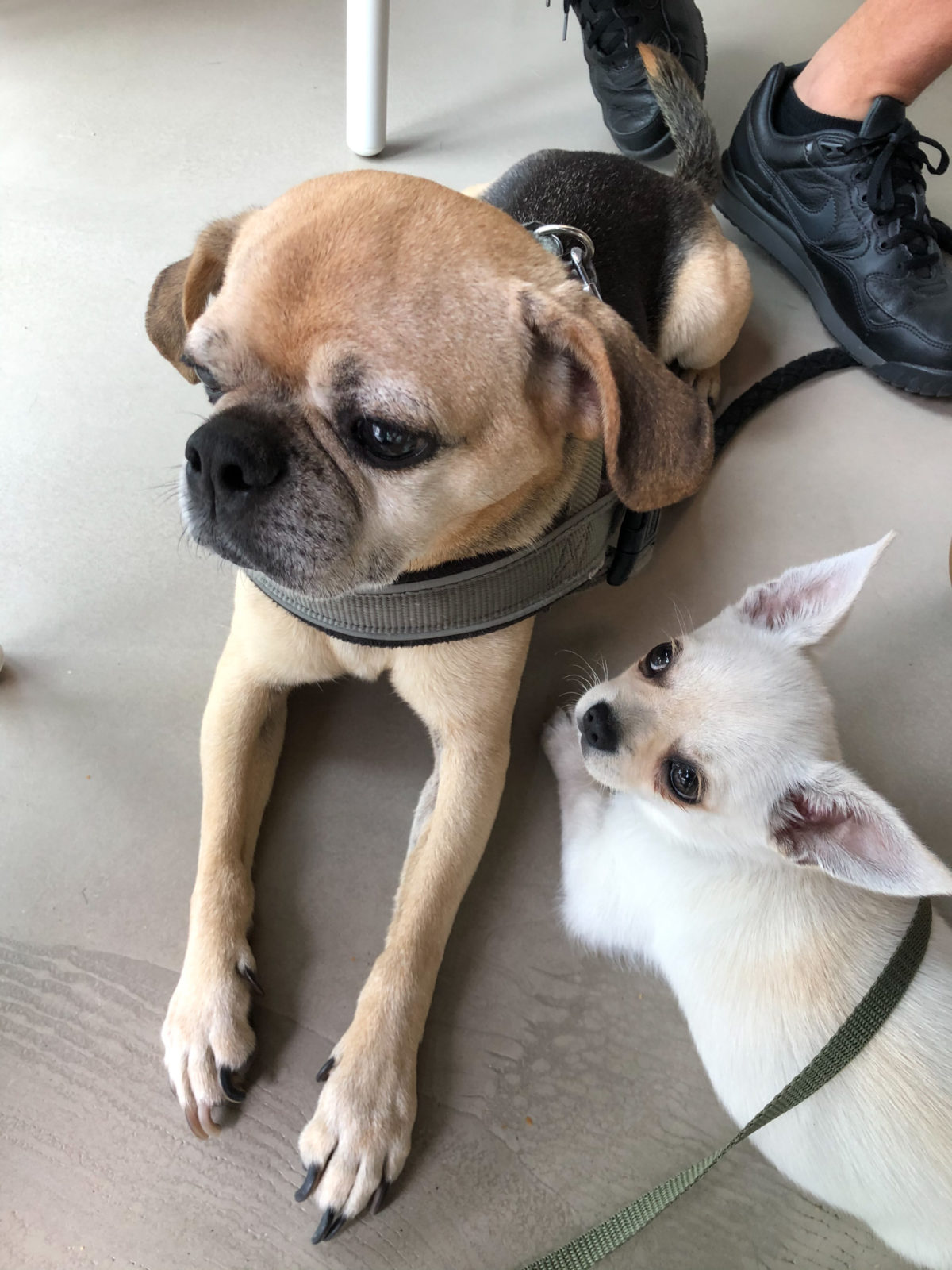 I got to see my friends a lot in July.
We are still in a global pandemic, but July felt pretty normal again. Of course, you still have to wear masks and stick to all the rules. But even those became normal. Things are opening up again, and it's allowed to see more people than the ones you live with or that are family. So in July I actually got to see some of my friends – a lot. I met up with Luisa a couple of times, was at Strandbad Wannsee with Ame, Lois, Tina and Isa, and Sarah Lou visited Berlin a few times, and we got to see each other a lot when she was here.
I went to the first events after lockdown.
Something I missed a lot during lockdown was the events and meetings with agencies and brands. I wasn't used to not having anything on my schedule, and it was hard. But in July, the first brands and agencies started to open up again as well. I went to a lovely dinner with Levi's and had some appointments at PR agencies. It was lovely to see them again, see the new collections, and talk about plans and possible collaborations.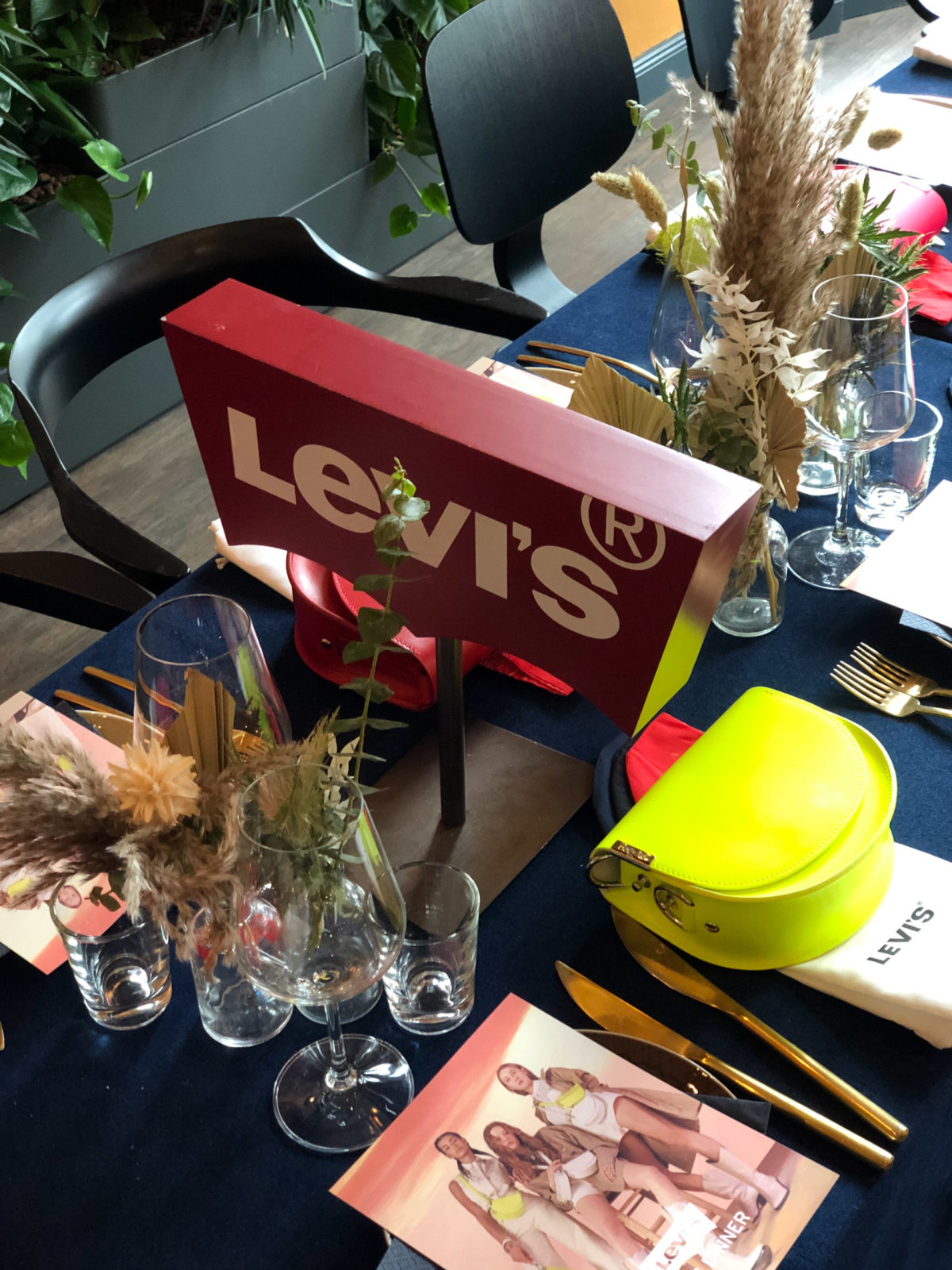 Summer days in Berlin
We didn't travel in July, but I honestly didn't mind as we made the most of staying home. The weather was amazing most of the time, and we spent a lot of time outdoors. We went on bike tours or walks, laid down by lakes outside of Berlin, or took my boyfriend's brothers boat. The times on the boat were my favorites. It really calms me and makes me so happy to be on the water. I wish we had summer all year long in Berlin, and I could live on the boat.
Other than that…
One last thing, I would like to talk a bit more about is our travel plans for the next months. Due to the pandemic, we had to cancel all our plans, and in the beginning, it was the hardest for me to just be in Berlin and not able to travel. I got used to being home and really started enjoying it. Nevertheless, we made some travel plans in July. Tomorrow, I will go on a little road trip to Denmark together with Sarah Lou and Lois.
We had planned to go to Copenhagen for Fashion Week, but since you have to stay in Denmark for at least six nights, we decided to see some other parts of Denmark. We have two nights somewhere in the middle of Zealand, and afterward, we are spending three days in Copenhagen, filled with events, shows, and meetings. Honestly, it feels a bit strange, and I don't know how it's going to be. But I am also super excited to travel again, see something else, and be around friends for a few days.
End of August, my boyfriend and I are also driving to Amsterdam together with my brother, his girlfriend, and their dog.
We will be there for a weekend, stay a bit outside of the city and – of course – see Joey to get some new tattoos.
And in September my boyfriend and I want to make a road trip to the south of France. We don't feel like flying at the moment, so road trips are our new thing 😉 But I am actually pretty excited about taking the car to travel around. That way, you get to see so much more, and you are more flexible as well. We haven't made any fixed plans yet, but I will keep you posted.
Outfits, die ich im Juli getragen habe
Content Creation Juli 2020