Blog Posts and Youtube Videos of the Week
Last week I shared two posts with Christmas outfit ideas on the blog. The first post was all about casual Christmas outfits and the second one about chic Christmas outfits. If you are still looking for the perfect festive outfit, make sure to have a look. I linked all the products for you, and you might be able to order some of them via express shipping so that they might arrive just in time! You also still have time to shop offline tomorrow, so don't worry if you don't have an outfit yet, you still got time 🙂
I also shared both lookbooks, one with the casual Christmas outfit and the one with the chic outfit options on YouTube last week. So if photos are not enough, you can check out the videos on my channel.
Looks of the Week
We actually photographed some of the outfits I was wearing last week for you and I might share some of them in a separate blog post soon, but for now, here's a preview: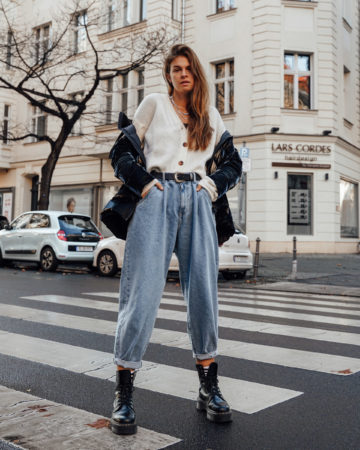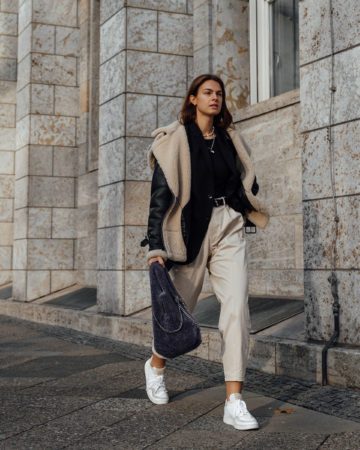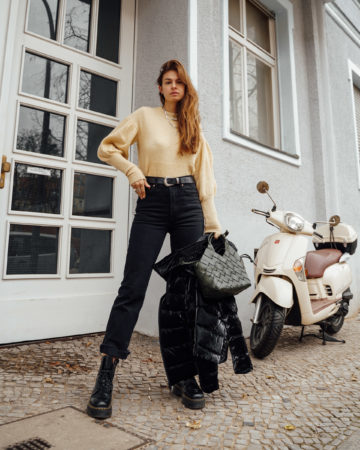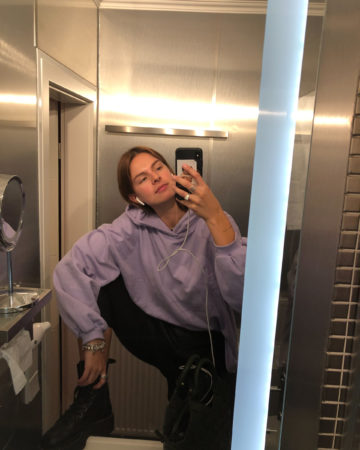 What happened the past week
It was the last week before the Christmas break, and due to that, we had a lot of things to get done and organize – as always hahahaha. On Saturday we were in the city to buy a few things for our home as well as Christmas. Other than that, it was a very calm weekend filled with a little bit of work, rest, and pleasure. I still was feeling a little bit under the weather and decided to take it easy to make sure I would be back with full energy on Monday. And I definitely felt much better at the beginning of the new week. I started it with a workout followed by packing my hand luggage and flying to Dusseldorf for a Christmas dinner with Gant. I arrived in the early afternoon and had some time before dinner, so I met up with Ricarda and Max (Cats and Dogs Blog). I hadn't seen them in a while, and it was such a lovely afternoon. Also, the dinner was really good, and I had a great time in Dusseldorf in general.
On Tuesday morning, I headed back to Berlin. I was super tired that day but tried to get some work done nevertheless before meeting Luisa for a workout and dinner in the afternoon. It's been a while since we both just sat down and talked about life.
You might remember that I talked about permanent hair removal last week and on Wednesday, I had the first appointment. I was a bit nervous, but it was super easy, and if you want to know more, you can check out my Instagram. I am sharing a lot about it in my stories. 🙂 After that, I went to Mitte to visit a PR agency, and then my boyfriend picked me up, and we had a quick dinner before we went to the Trettmann concert in Berlin. It was such a spontaneous decision to go, I bought the tickets the day before as an early Christmas present for my boyfriend, and it was such a good idea as the concert was very good.
Thursday and Friday were much calmer days and mostly about work. We will be at the office tomorrow as well but tried to get everything done before the weekend.