Blog Posts and Youtube Videos of the Week
Last week I shared the two last outfits I had left from the past weeks. Now I don't have any more outfit pictures I could share with you on the blog, but once we are in Shanghai and Hongkong, that will change. I have a lot of very nice outfits planned, and I can't wait to take the photos and share them with you.
For now, you can check out the two outfit posts I shared with you last week. The first one was all about Flip Flops and how you can wear them in autumn. I used to wear flip flops on vacations only, but they are in fashion at the moment, and you now combine them to any kind of outfit. Check out my casual chic look and let me know how you like it. The other outfit I shared was a combination of an oversized shirt, a crop top and boyfriend jeans. It was a casual look I was wearing on one of the sunny weekends in Berlin.
On YouTube, the last videos I shared were my vlogs from our trip to Holland. Since then I haven't uploaded anything new. But I also want to change that as we will probably film a lot when we are in Shanghai, Hongkong and Bali. Make sure to subscribe, if you don't want to miss it. 🙂
Looks of the Week
I do have some outfits I can share with you today, but we didn't take a lot of outfit photos again. We spent most time of the last week at home, working from there and it was so cold and rainy in Berlin, I didn't feel like going outside or taking photos at all.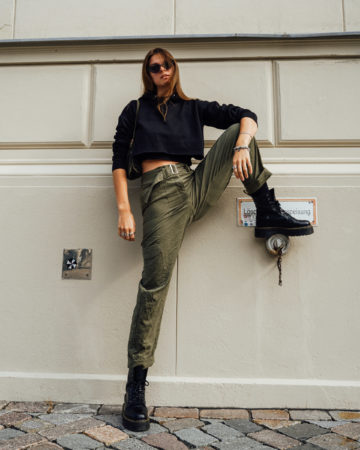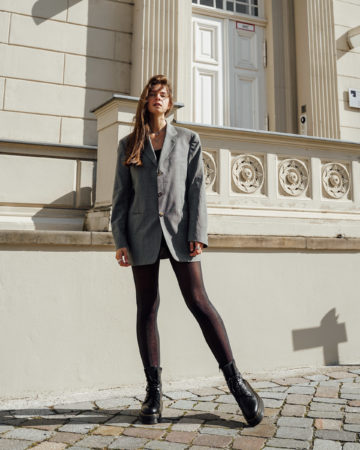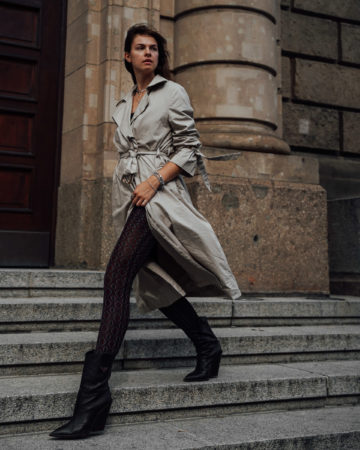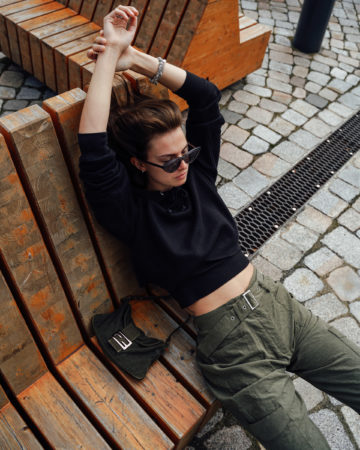 What happened the past week
Last weekend, we had to create a lot of content as we needed to send it for approval to the clients before we are leaving for our big trip next week. But I feel like we did a good job. The weather wasn't too bad, and we had a lot of fun. Once we were done, it started raining, so we had the perfect timing. And since we had finished everything on Saturday, I didn't have to do anything on Sunday except editing everything. I spent the day at home, worked a little bit, watched Netflix series and relaxed – the perfect balance.
From Monday to Friday, I worked mainly from home. We still haven't booked everything for our trip, so I had to search for hotels, flights and also organise some last deliveries. And in addition to this, the daily business also needed to be done 😉 On Monday afternoon I met up with Hannah to help her with some photos, and we went to an event at Jump House here in Berlin together afterwards. On Tuesday we took the train to Hamburg together.
She had rebooked her train so we could spend some time together, which was really nice 🙂 We sat down in a café in Hamburg, went a bit shopping, and in the afternoon I had an event – the actual reason why I was in Hamburg. It was the Caudalie boutique spa opening, and it's such a lovely place. I also got to see so many bloggers I haven't seen in a while and had a fun afternoon before heading back to Berlin in the evening.
From Wednesday to Friday, nothing spectacular happened. It was a mix of work, gym sessions and relaxation and now I really can't believe that we are already leaving Germany in three days. It's crazy how time flies.