Blog Posts and Youtube Videos of the Week
Even though I didn't feel like writing new posts last week, I managed to get the two outfit posts from Italy ready and stuck to sharing at least two new posts a week. It feels really good to be that consistent here on the blog, but now I am slowly running out of content and need to take some new photos for the blog soon.
As I already mentioned, the two outfit posts I shared last week are both from Italy. I was wearing both outfits in the evenings, and they are casual chic ones. For the first outfit, I put together a pair of beige shorts and combined it with an oversized white shirt. The post itself was all about our classic Onvacay ata bag as I finally wanted to share some more info about it. You can read everything you need to know in the post or in our shop. The second outfit post was all about the new Black Palms the Label collection as I was wearing two pieces of it. I was wearing a cropped hoodie combined with an asymmetric skirt. I do like both outfits a lot, so make sure to check them out and leave me your feedback in the comments.
I was not only productive for the blog, but I also finally shared new videos on my YouTube channel. The first video was my Coachella vlog and the second one another styling video.
Looks of the Week
A full week in Berlin and we weren't as unproductive outfits-wise as we usually are. I had to get a few collaborations photographed, and since we already were at some nice locations, we also photographed some of my outfits. In the following you can find some of them: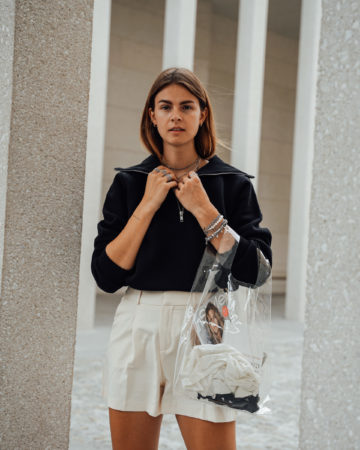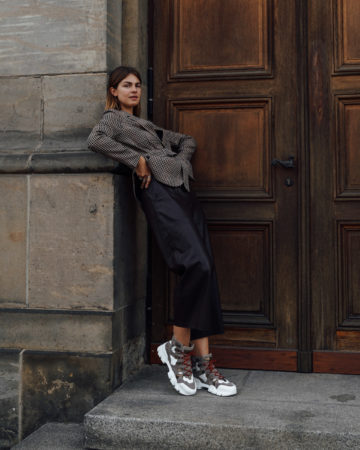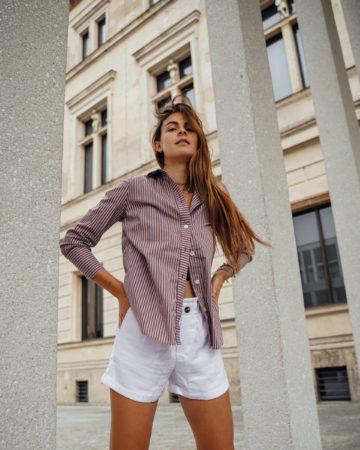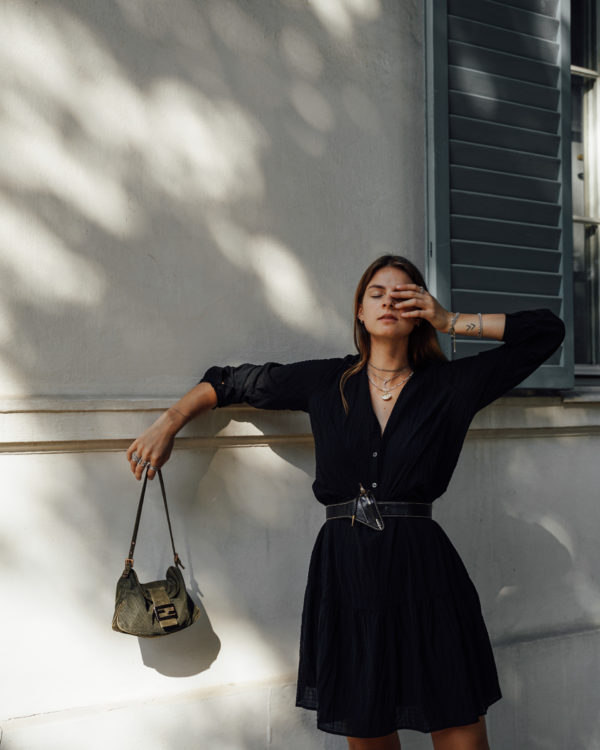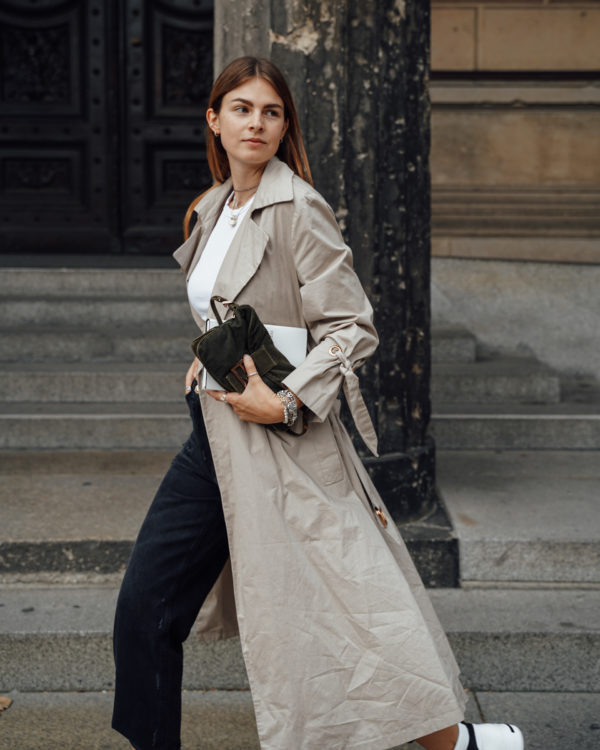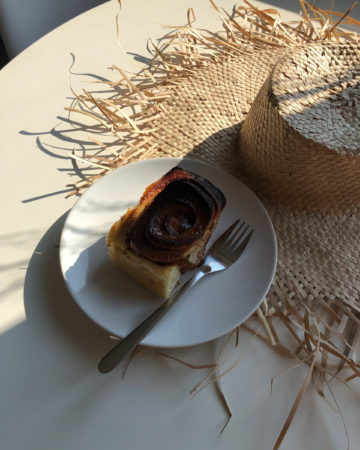 What happened the past week
The last weekend was the last really warm weekend in Berlin this year with degrees around 30°C, and we wanted to take advantage of the perfect weather and spent one last day by a lake not too far from where we live. We spent a couple of hours in the sun, went for a swim and played cards. In the afternoon we went to a concert in a beautiful outdoor location, and it was such a lovely evening. It was the concert of a German band we had seen earlier this year as well. After an eventful Saturday, I didn't do much on Sunday. It still was very summery in Berlin, but I had to get some things done and the only time I really went outside was when I went for a 5 km run in my neighbourhood.
My Monday started with personal training at Aspria, followed by a productive day at the office. I spent a lot of time at the office last week and was quite productive. Now that our big travel is coming closer, I have to prepare a lot and get things done earlier than I usually would have to. Even though I worked quite a lot last week, I also did some things for myself such as the two personal trainings, a run with Luisa and I also got to see my brother and my mom for dinner and lunch. Other than that, I also had an event on Wednesday where I also went to together with Luisa. It was a Pinterest event, and they introduced a new feature that day called Story Pins.
Other than that, there's not much to share with you about my past week. It was just one of those standard weeks in Berlin 🙂