Blog Posts and Youtube Videos of the Week
It seems like I am back to posting regularly on the blog even though when I don't share as many posts as I would like to. I shared two new outfit posts with you the last week, one last outfit from Copenhagen Fashion Week and another one from a few weeks ago when it was a bit colder in Berlin. The first outfit post was the one from Berlin. I was wearing an all-black outfit and added a few orange accessories to make the whole outfit stand out. I am also talking about how you can make a basic and quite simple outfit to stand out, so check out the post if you want to know more about it. The other outfit post was all about colour blocking. I was wearing two colour blocking outfits during Copenhagen Fashion Week and the one I shared with you last week was the bolder one. That's why I thought it would be more suitable to share what you need to know when you want to put together a colour blocking outfit.
I have bad news in regards to YouTube because again, I didn't share anything new on my channel. But I started editing my vlog from Coachella. Unfortunately, I didn't film a lot during Coachella, so it's a very random vlog, but it will give you an idea about what the festival was all about 🙂 And I think I might share it next week already. Once that's done, I still have a styling video as well as my vlogs from Menorca.
Looks of the Week
Last week was all about shorts and tank or crop tops as it was a really hot week with degrees above 30°C in Berlin. Due to that, I didn't feel like taking outfit photos at all. Nevertheless, I got a few I can share with you today, and in addition to this, I also want to share another outfit inspirations just as I did it last week. I hope you will like it. 🙂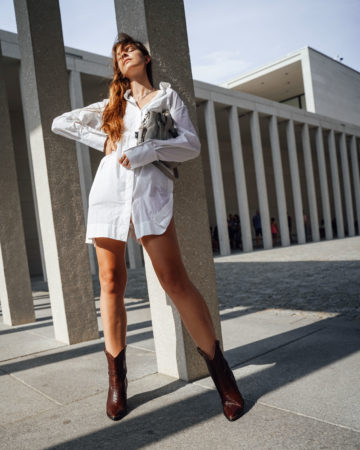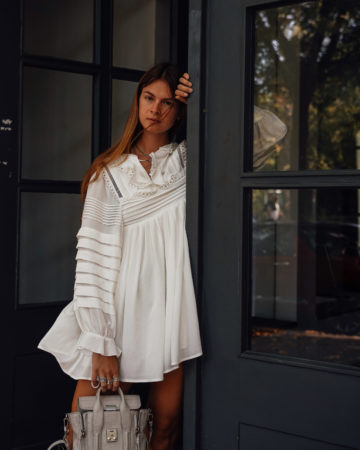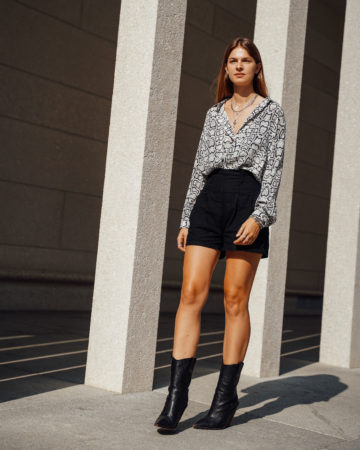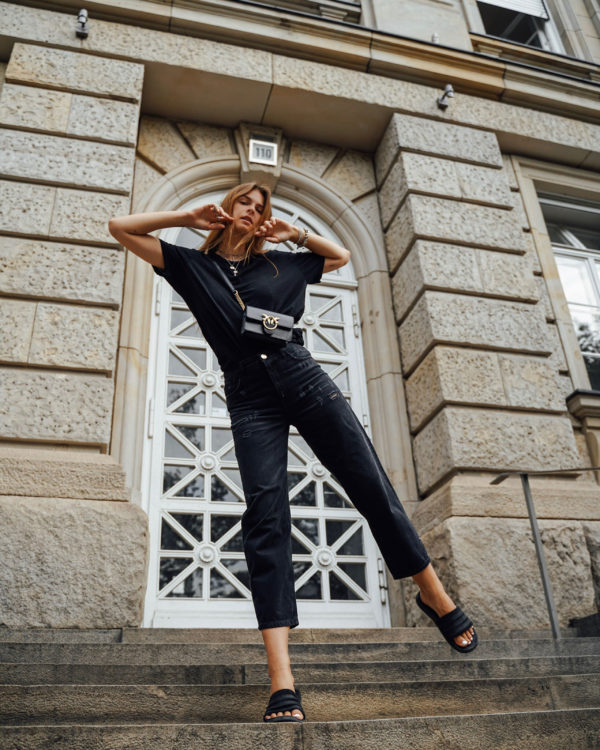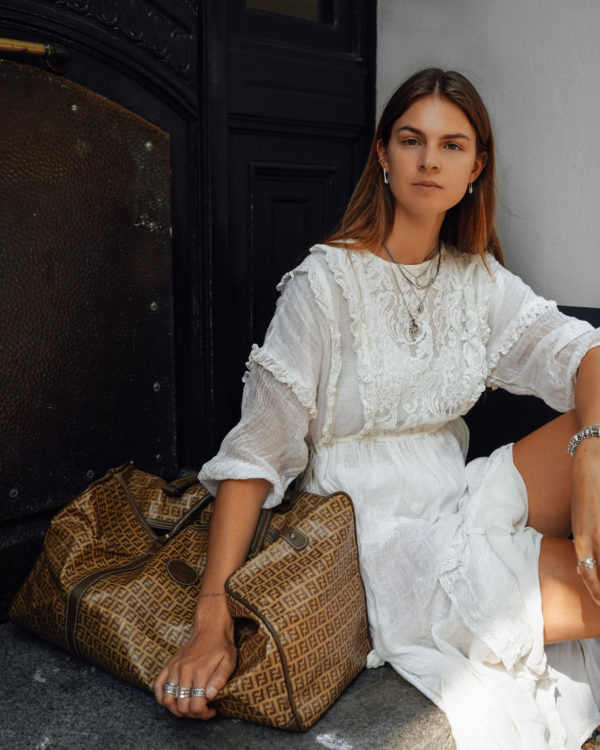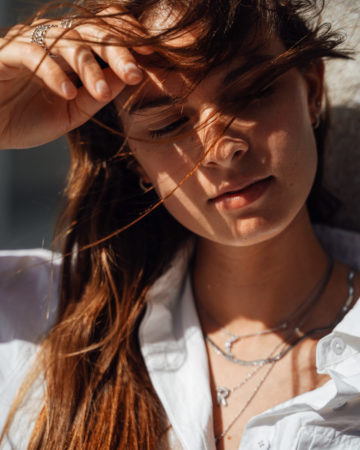 What happened the past week
The last weekend was the perfect mix between work and relaxation. We had to create some content on Saturday and afterwards I had to go through all the photos, but in the afternoon we went to the Schlosspark to sit in the sun, and in the evening we went to a friend to celebrate his birthday. Sunday also was very relaxing. It was a beautiful summer day in Berlin, and we spent it at a lake close to where my boyfriend plays soccer because he had a match in the afternoon.
It continued to be very summery in Berlin and being at the office was quite hard. After two full days at the office, we decided to leave a bit earlier on Wednesday to spend some time at a lake again. It was such a lovely afternoon and definitely the right decision to leave the office early.
On Thursday morning I met up with Nike at museum island in Berlin. It is one of my favourite locations here, especially when it comes to content creation. And guess what? That's what we did there that day as well. We both had three looks we wanted to photograph and spent around three hours around the museum island. Afterwards, I headed straight to the office, got some more administrative stuff done and in the evening, I joined a boxing class together with Luisa. It was a very sporty week, by the way. On Tuesday I went to the gym together with Luisa, on Wednesday morning I had personal training, on Thursday I did some boxing fitness, and on Friday morning I started my day with a personal training again. I was quite exhausted after the workout on Friday and decided to work from home instead of heading to the office. I also had an event in the afternoon, that was close to where I live so I didn't want to drive around all day. The event in the afternoon was hosted by Iphoria and it was all about Female Empowerment. I had such a nice evening with lots of inspirational talks.