Okay guys, I am so sorry for being late with this post. It should have been published last Sunday, but I got sick and didn't have the time to finish is. So everything you will read in the following happened between the 1st and the 7th of September.
Blog Posts and YT Videos of the Week
I didn't share much on the blog last week, because I currently just don't feel like working on posts. We have one more week in Bali, and I just want to enjoy our time here to the fullest. But I didn't want to leave you without any posts, so I shared the last outfit from Hong Kong as well as the first post about our stay at Pulo Cinta, an eco-resort in Indonesia.
The outfit post from Hong Kong is one of my favourites; I really like the combination of the shirt dress and chain belt. Have you already seen it? If not, make sure to have a look and let me know what you think. Also, make sure to check out my post about the resort we stayed at. This place was so beautiful, and even though I hadn't planned to write that much about it, I just did.
Other than the blog post, I also want to share the videos I shared the past week on Youtube. As you might know, we got quite a lot of content from our recent travels, and I started sharing the videos a few weeks ago. Due to the number of videos I created, I published a new video almost every day. And even in the past week, I shared six new videos. I shared two vlogs from Melt festival, and you can find them here and here. I also shared my London Lookbook as well as daily vlogs from London: London Day 1, London Day 2 and London Day 3. It would mean a lot to me if you have a look and leave some feedback.
Looks of the Week
As we are still in Bali, I don't shoot that many outfits. I am wearing swimsuits and bikinis almost all day, or I just put on a pair of shorts and a simple t-shirt or top. But I will share what I was wearing in the following anyway: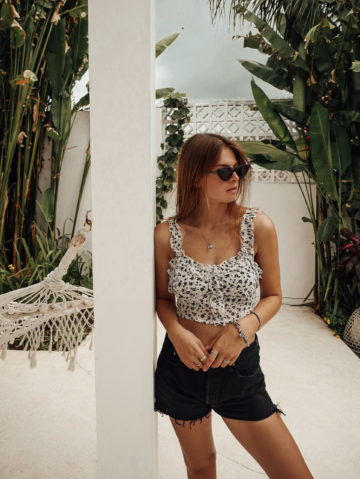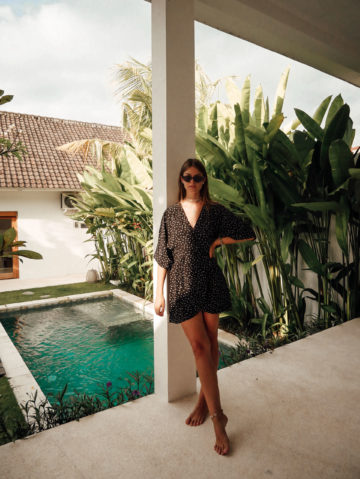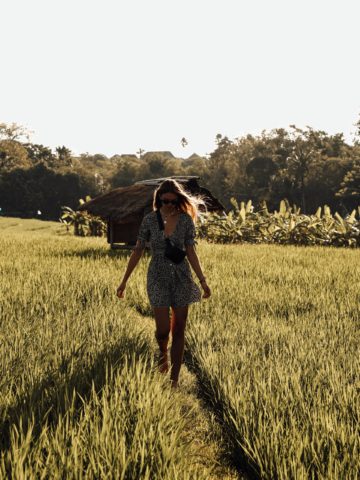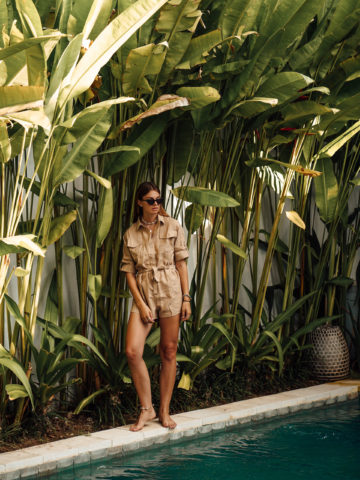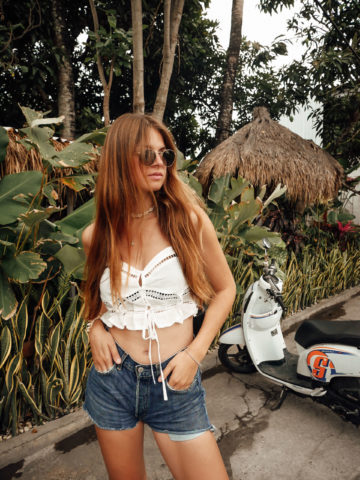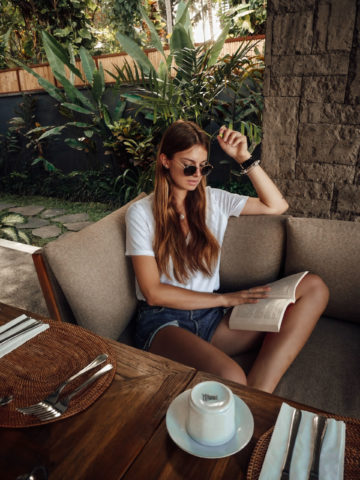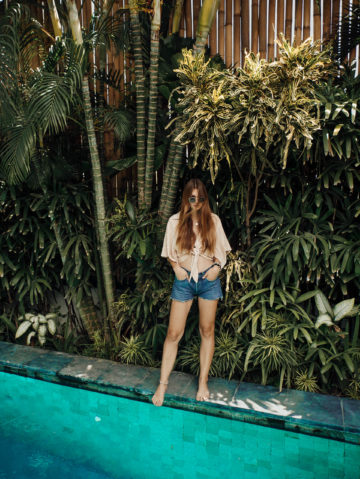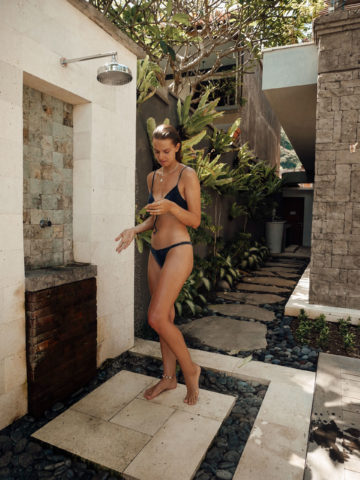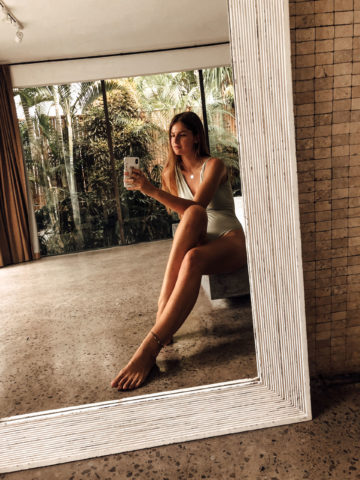 What happened the past week
The past weekend was our first weekend in Bali, and it already feels as if it was weeks ago that we arrived here. I do love this island a lot, and I am enjoying every single moment here, but at the same time, I am already sad thinking about the fact that we are leaving in a week.
We've had some very relaxing days in Bali and didn't do much but laying in the sun, eating and working. We didn't even go surfing even though we both were looking forward to it. But sometimes a little calmer days are much needed, and it turned out, that we needed them a lot. On Tuesday I finally got my very first Balinese massage. I wanted to do it last year, but then we left without me having my message. So it was on top of my bucket list for this time 🙂 Just before we had to move to another place, I finished the plan and had someone coming to the villa we stayed at. What can I say, it was amazing! It was the best full-body massage I've ever had, and now I really want to get another one before we leave haha. If you ever have the chance to get a Balinese massage in Bali, dot it! 🙂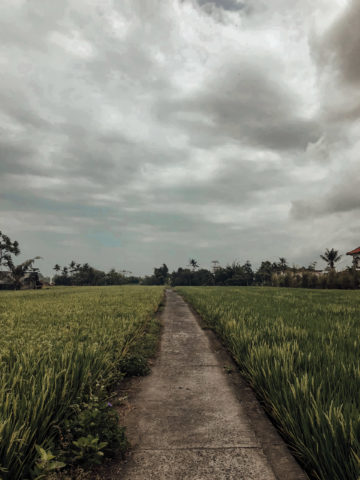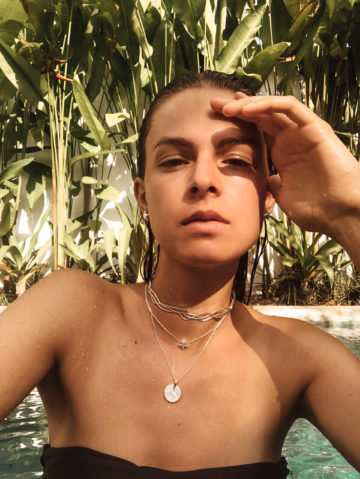 On Wednesday we had to check out and drive to the east of the island. We stayed there for two nights, but I have to admit, that I didn't like the area that much. There's not a lot you can do, but spending your day by the pool at the hotel. So that's what we did when we were there. Another reason why I wouldn't go there again is that the drive was the most annoying part. Due to Balinese traffic, it took us three hours to get there and also to get back to Canggu. Three hours you spend in a car, stuck in traffic most of the time. That's not my favourite way to spend time in Bali.
On Friday we arrived back in Canggu – after a 3-hour-drive – and checked in at a surf camp right away. But due to the long drive, we missed the last session of the day and couldn't go surfing that day. Instead, we stayed at the accommodation, sit in the sun, took some pictures and went to our favourite café in the area. In the evening we had dinner at Betelnut, and afterwards, we finally checked out The Lawn, a beach bar/club in Canggu.