Blog Posts and Youtube Videos of the Week
Okay, this section is going to be pretty empty this week. Neither did I share a new blog post here nor did I publish a new video on Youtube. The reason? As I mentioned in my last weekly recap, I got sick last weekend. I wasn't able to work on anything at all, stayed in bed for two days and focused on getting better as soon as possible. It worked pretty well, and after two days I felt almost a hundred percent healthy again. BUT because we didn't have that much time in Bali left, I wanted to enjoy the time and don't stress myself about writing new posts and editing videos.
I think I needed the break and will be back with full power and inspiration when I am back in Berlin. I do have plenty of pictures as well as videos to share, so get ready for a lot of content from the upcoming week ahead. And guys, if there is anything you would like to know, read, see or whatever – please let me know! 🙂
Looks of the Week
We tried to take a few more outfit pictures these last days in Bali, but we didn't very well haha. We got a few shots, but for some of the outfits, we forgot to take proper outfit pictures, so you can just get an idea of the look when seeing the pictures. I will share everything I got with you and hope you will like it.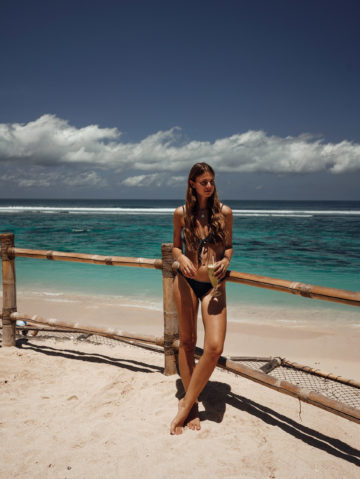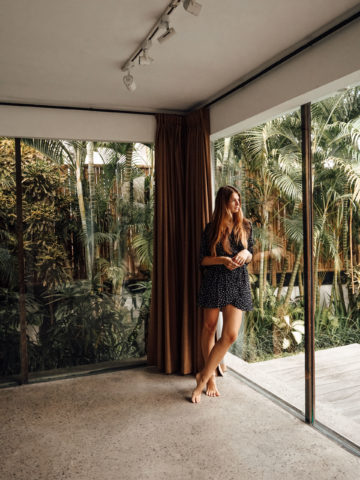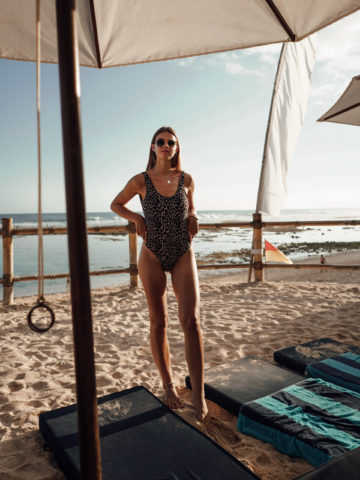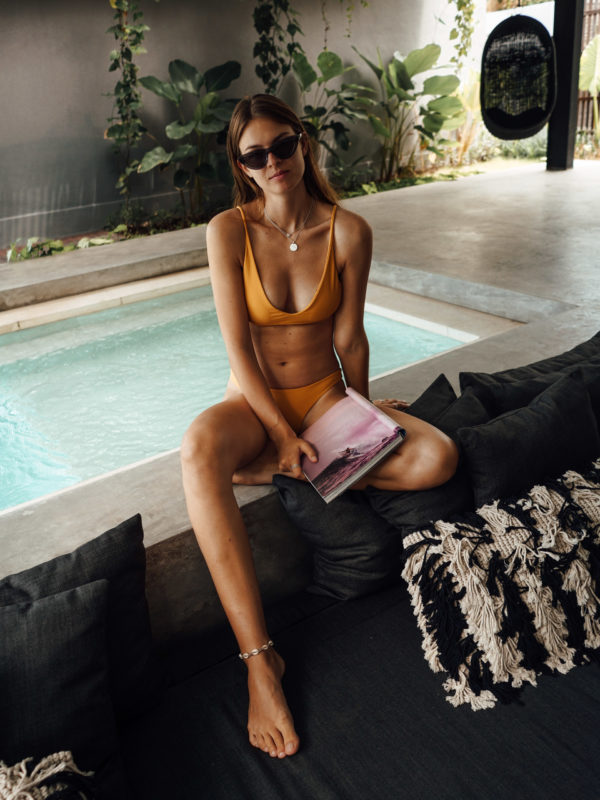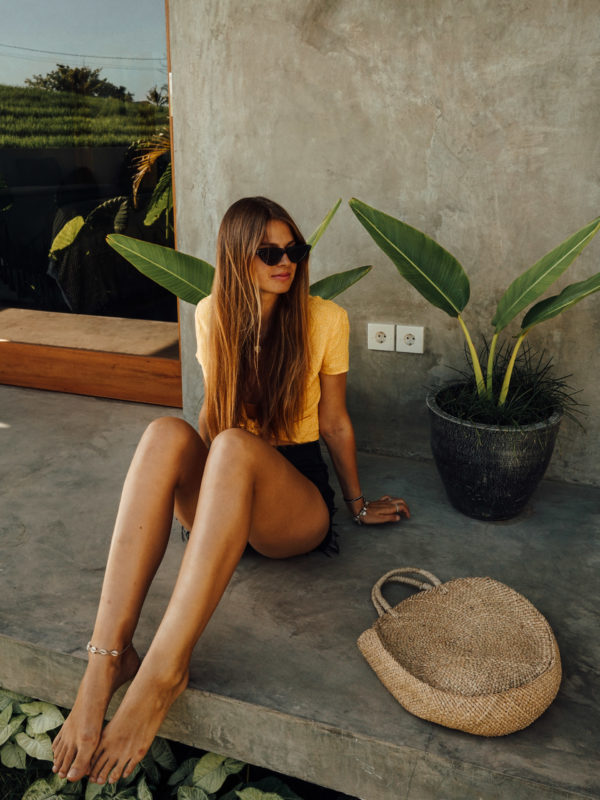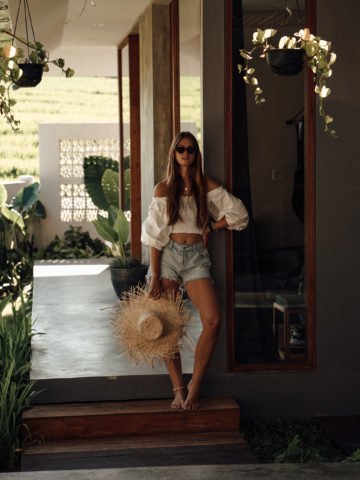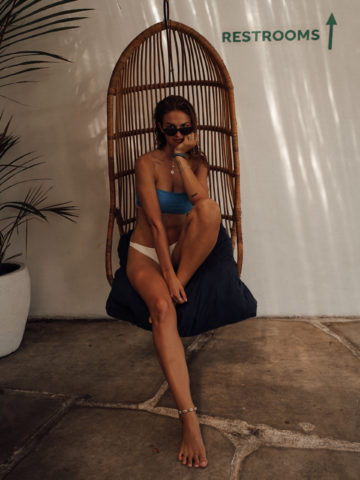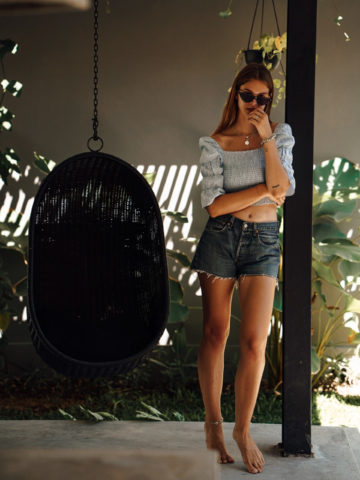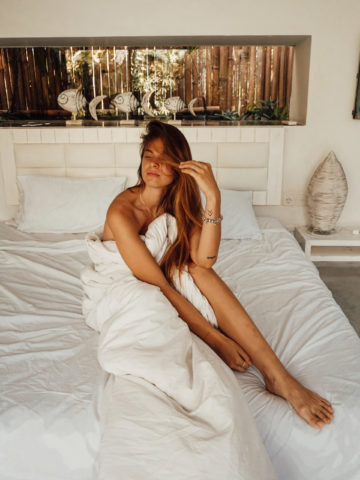 What happened the past week
Saturday was our last day at Kima Surf, and we finally wanted to go surfing. We signed in for a surf session in the afternoon, and I was super excited. Until I'd arrived at the beach. The waves were super hectic and big, and even the surf coaches apologised as they know, that they weren't ideal. I tried to get into the water and catch some waves, but I just failed and almost broke my board. That's when I decided to leave the water. Instead, I sat down on the beach and watched other surfers with better experience haha.
On Sunday we drove from Canggu to Uluwatu where we did not only check in to a new hotel but also spent the day at Sunday's Beach Club. We had a fantastic time with lots of sunshine, some SUP and great food. Unfortunately, I started feeling sick as soon as we were back at the hotel and spent the next two days in bed. The only two days we had in Uluwatu. I was super sad first, but sometimes you just have to listen to your body and calm down, when it needs you to. On Tuesday morning we headed back to Canggu, I was still feeling a bit sick, so we spent the day at our accommodation.
From Wednesday on I was back to full power. I finally was able to eat again, and we went to some great restaurants and also had some appointments. The days from Wednesday to Friday were very calm. We spent most of the time at our accommodation, swam a little bit, enjoyed the sunshine and worked in the evenings.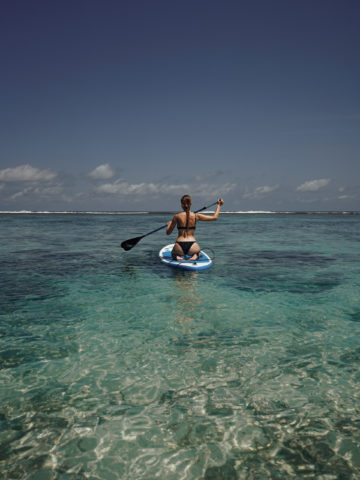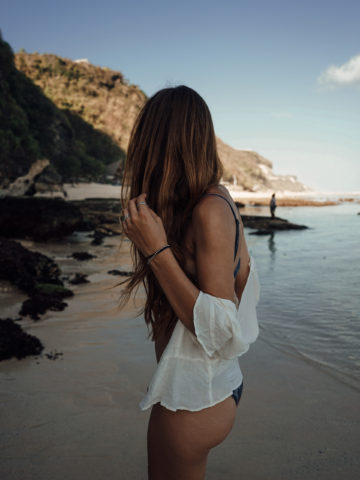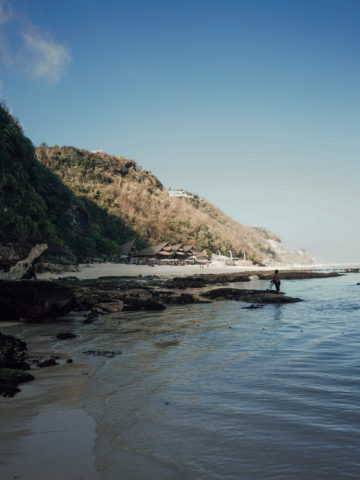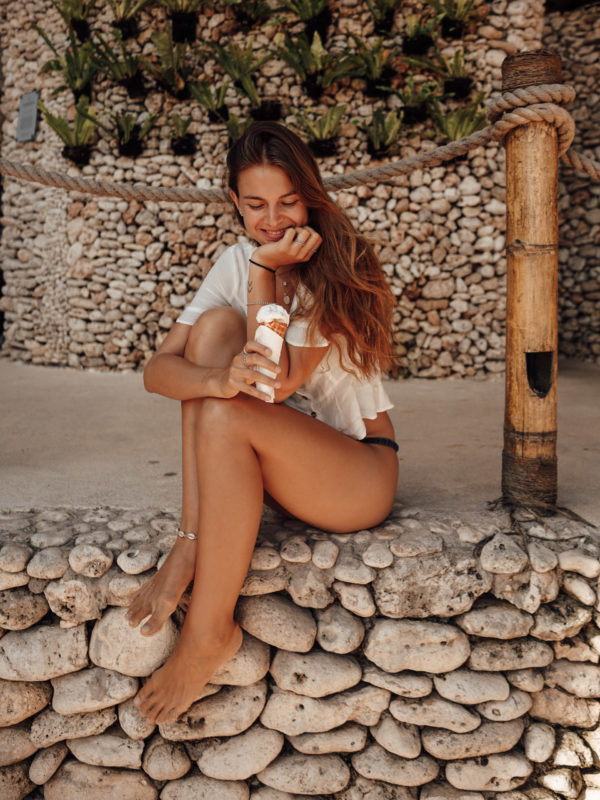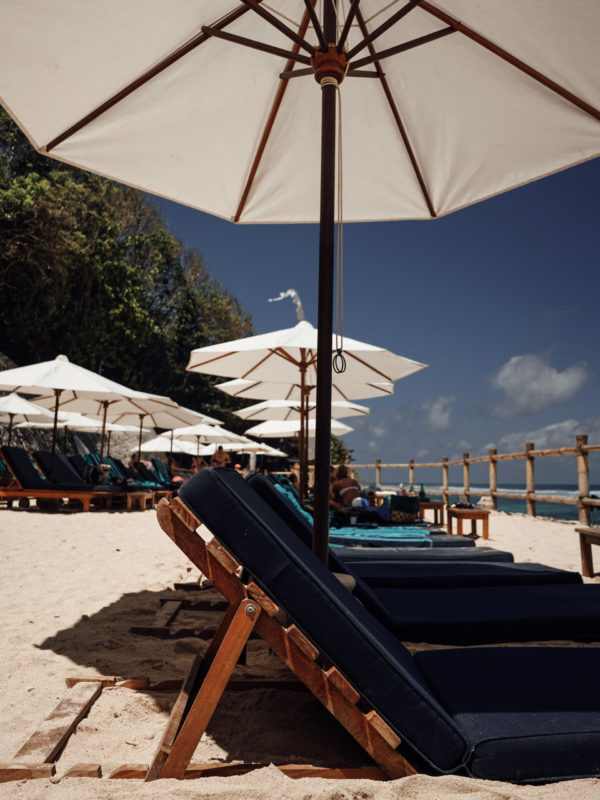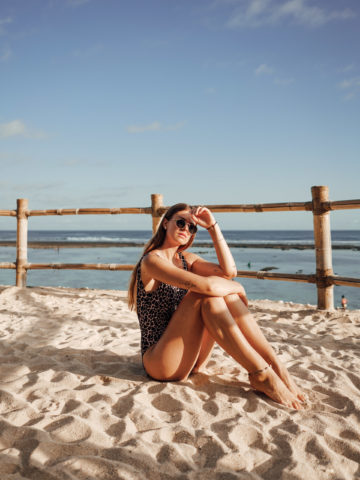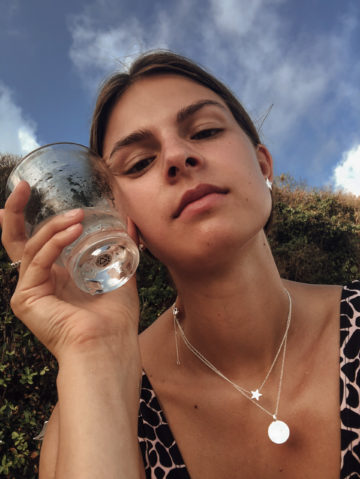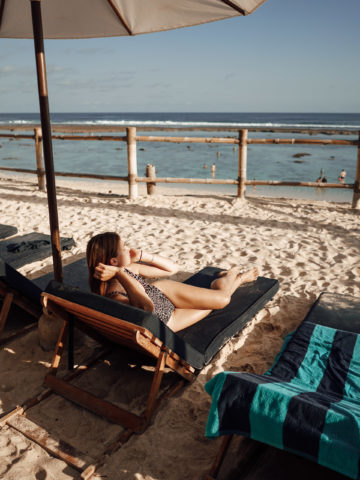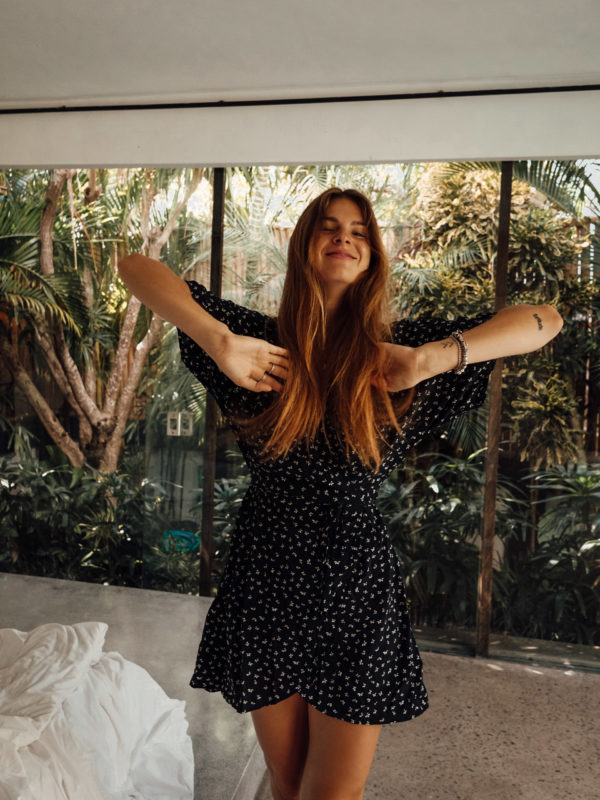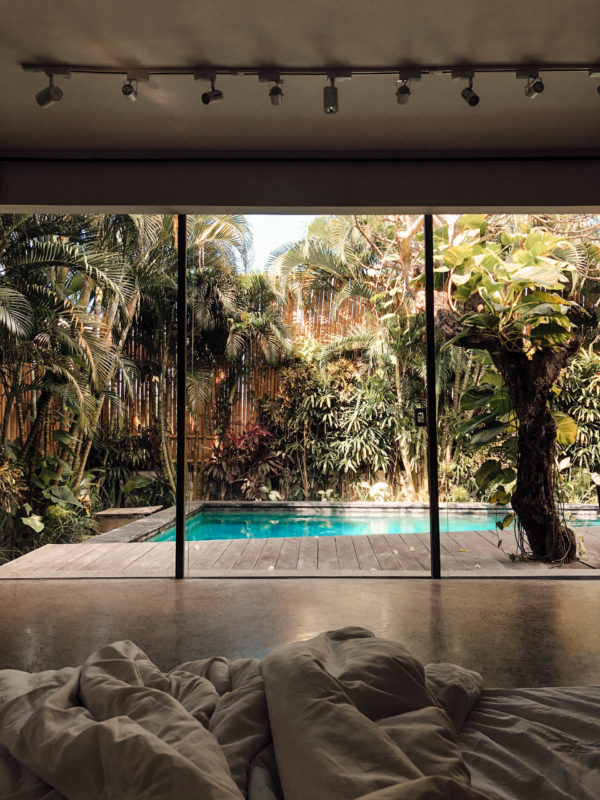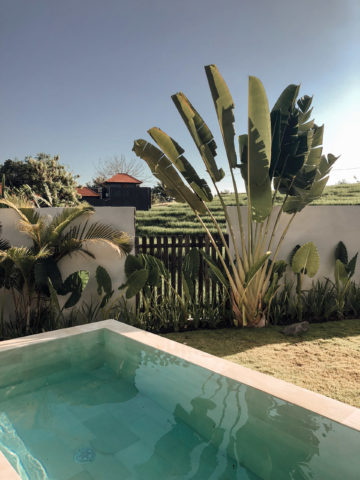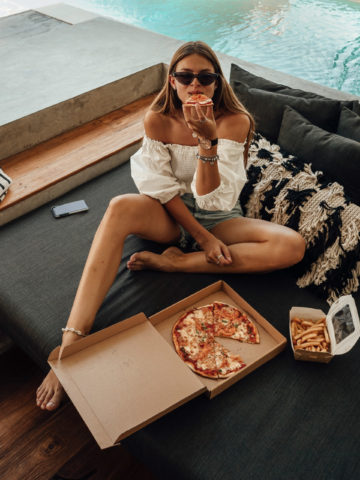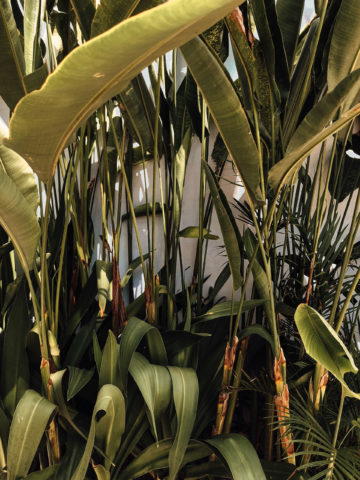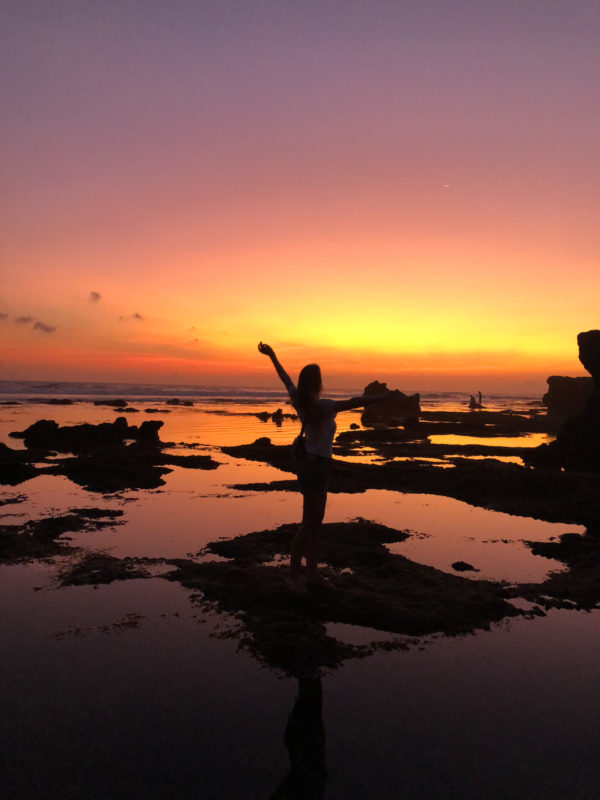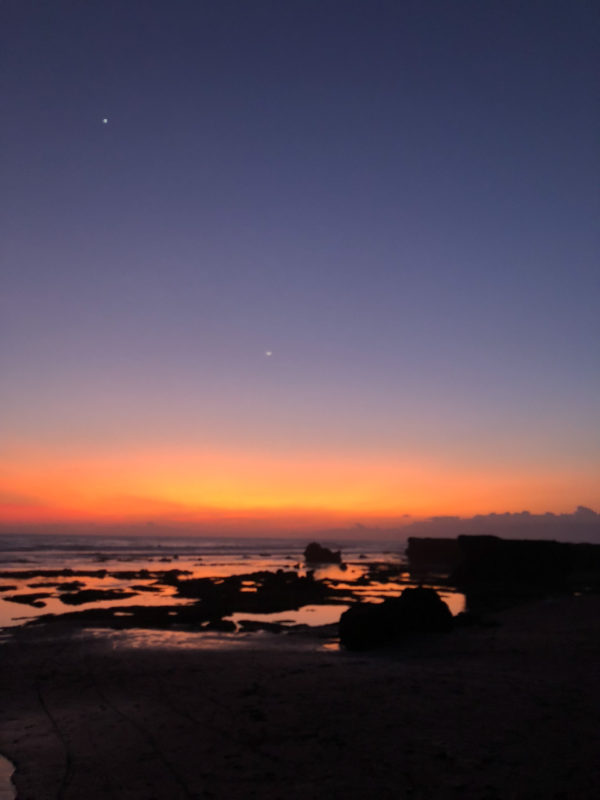 Book Recommendation
It's been a while since I last recommended something. During our time in Bali, I finished two books, and I already recommended one of them: Those Girls from Chevy Stevens. The second book I read is The Subtle Art Of Not Giving A Fuck. Well, I haven't finished it yet, just half of it. But I do like it a lot so far. The way he writes is so funny, and he is so right on some points. Others I still have to figure out, but I would definitely recommend reading this book if you feel like you might need to change some things in your life. It's basically about how to live a good life and don't we all want to do that?