Blog Posts and Youtube Videos of the Week
As you might now, I was in Copenhagen for Fashion Week the last week and even though I really wanted to keep you inspired with new posts, I didn't manage to share as much as planned. But I also didn't share nothing; two new summer outfit posts went online. Both outfits are from a few weeks ago, but as summer is back for the weekend, it was a good idea to hold them back a bit and share them just in time for a summery weekend.
The first outfit post I shared was all about my summer uniform. Whenever I don't know what to wear, I put on a pair of denim shorts and combine it with a white shirt. In that case, I was wearing a white off-shoulder shirt combined with denim shorts. The other outfit I shared also was a casual summer outfit I could wear daily. For the post, I focused on the transparent shirt with puff sleeves. I am sharing a few more tips for transparent shirts as well as my thoughts about puff sleeves. Check these two outfit posts out and let me know how you like them.
Unfortunately, I didn't share anything new on Youtube. But all my vlogs from Costa Rica are finally online, so if you haven't seen them yet, make sure to stop by and check them out. And I will soon continue sharing vlogs and styling videos, so subscribe to my channel, if you don't want to miss a thing.
Looks of the Week
In Berlin, I wasn't very productive regards outfit photos, but luckily I spent most time of the last week in Copenhagen and this trip was all about Fashion Week. And you know, during Fashion Weeks I am always wearing a lot of different outfits and, of course, I am taking photos of them. So here you go, here you can see most of the outfits I was wearing during Copenhagen Fashion Week.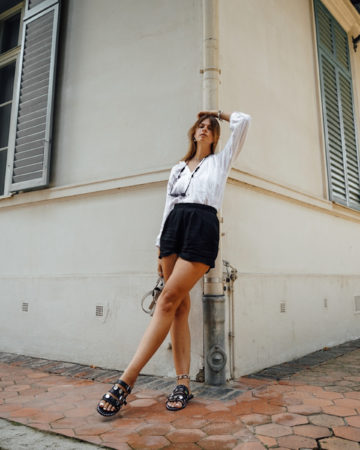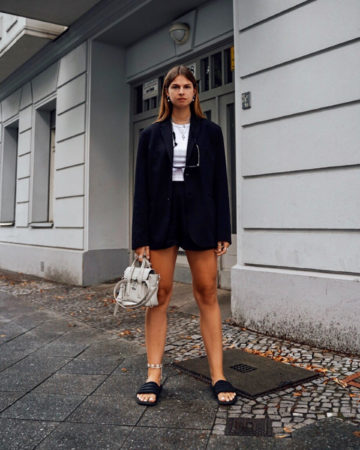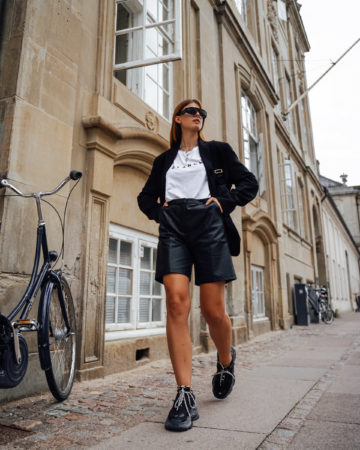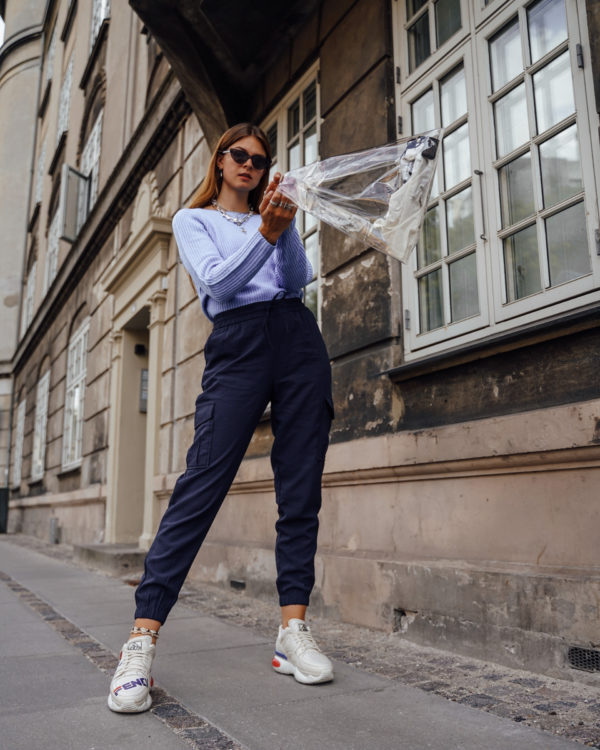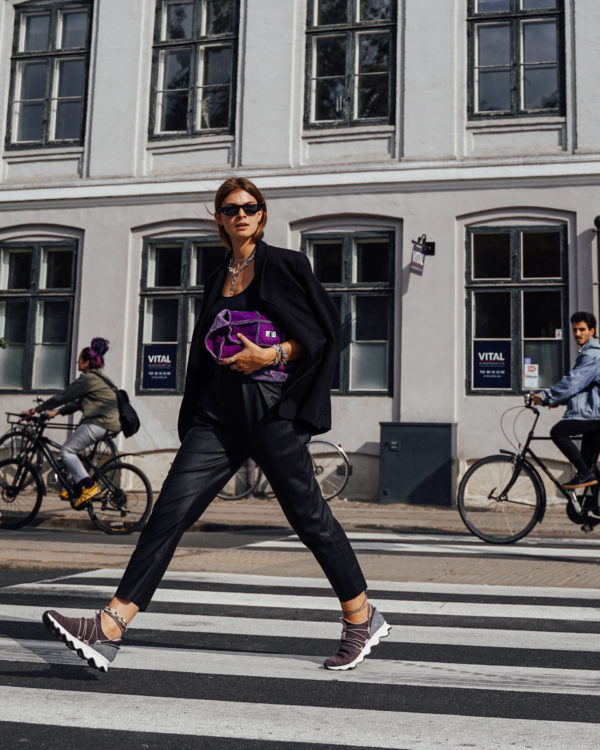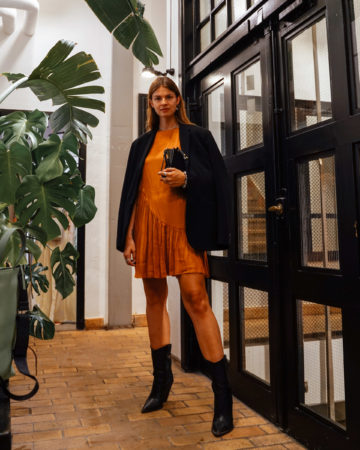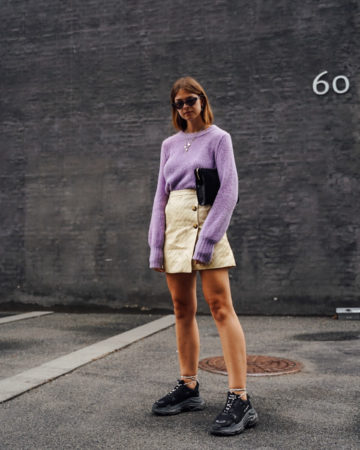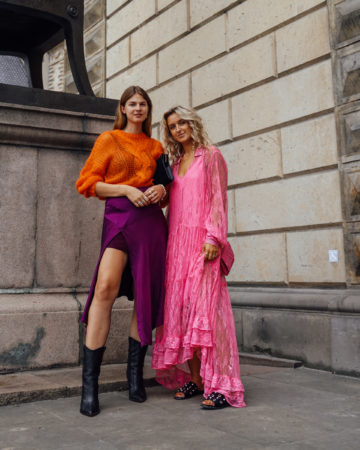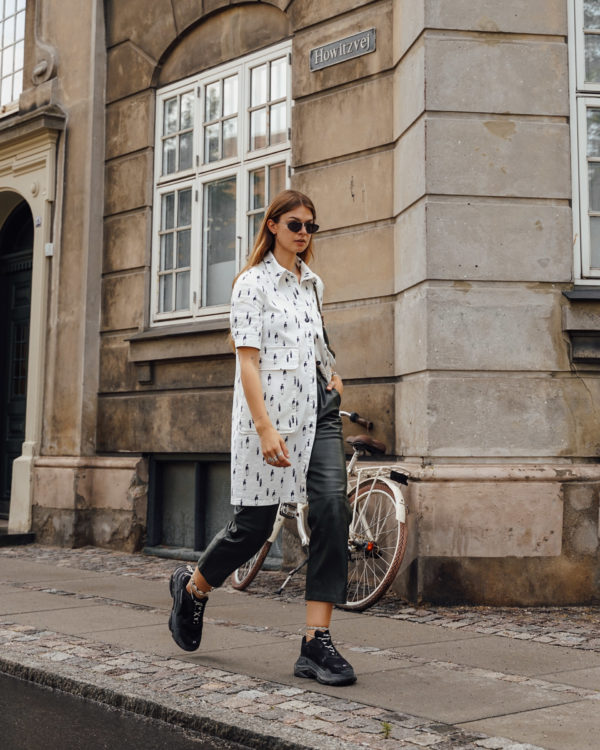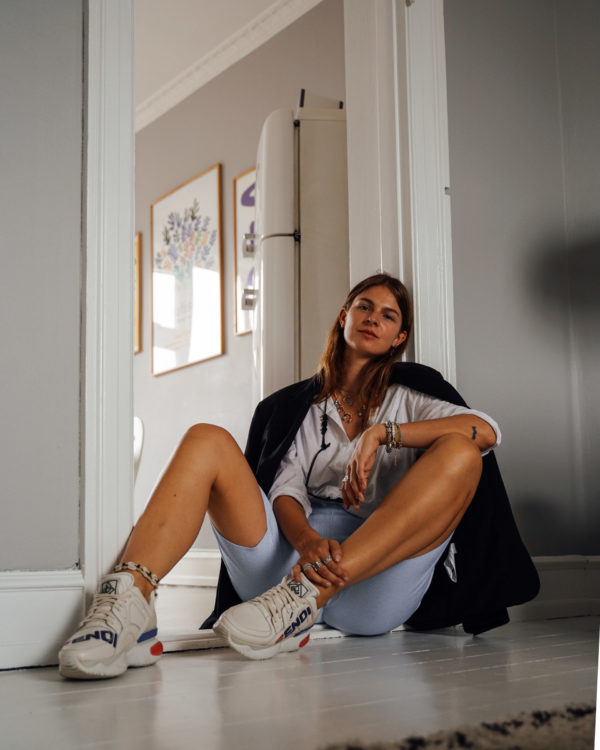 What happened the past week
Last weekend was so beautiful in Berlin. It was mostly sunny, and we decided to spend some time in a park close to our apartment. We got cinnamon buns and just lay down for a little while and enjoyed the fresh air as well as the sunshine. On Sunday, I went back there again, but this time together with Luisa to go for a little run. Other than that, I didn't do much. I mostly relaxed and prepared for Copenhagen Fashion Week, which started on Monday.
Our flight to Copenhagen was around noon on Monday, so I had enough time to get ready in the morning and pack all my stuff. We arrived in the early afternoon, and the first thing I did was going straight to Maria Black to get my ears pierced. I wanted to do this for such a long time, and while we were waiting for boarding in Berlin, I spontaneously booked an appointment for the same day. I have to say that I was terrified of it haha. And yes, it hurt. I don't know if I would do it again, but I am so happy that I finally did it! 🙂 The rest of the day was very calm. We went grocery shopping, checked in at our Airbnb and organised all the outfits.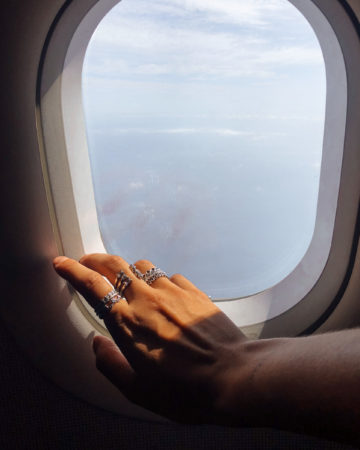 From Tuesday on, I had three jam-packed Fashion Week-days. I went to several shows, a few fittings and events and was on the go from morning till evening. It was my first time Copenhagen Fashion Week, and I must say that it is my favourite so far! The designers, the people, the atmosphere – it just was so much fun! I definitely want to go back next season, and next time I will definitely plan it a bit earlier and not last minute.
I could share all the details about the shows, events and everything else I did in Copenhagen, but instead, you can just have a look at the photos to get an idea about what FW in Copenhagen was like.