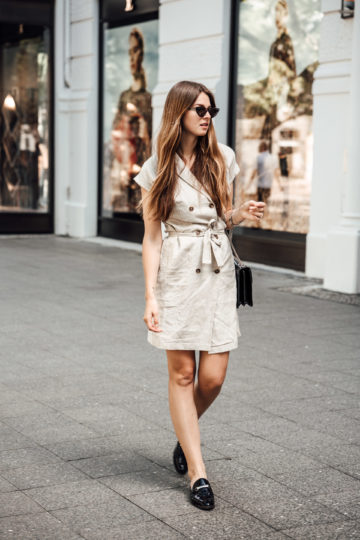 After all the Fashion Week content it is time to come back to everyday life and outfits I either wear at the office or on the weekends. Not that I wouldn't wear the outfits I was wearing during Berlin Fashion Week on a daily basis, but I think you know what I am trying to say here.
I was wearing this outfit I am sharing with you today on one of the past weekends. It was a warm and sunny day in Berlin, and my boyfriend and I decided to spend some time in the city, taking a stroll and having a lovely dinner somewhere outside afterwards. So I needed an outfit that would suit both situations. It had to be comfortable yet chic and here is what I opted for:
Summer outfit: combining a linen dress with mule sandals
The pieces I enjoy most wearing in summer are those that speak for themselves. Meaning, that they have enough details themselves to create an interesting look without having to add any more pieces of clothing or a lot of accessories. And this linen dress with its button-down front is one of those pieces for several reasons: the buttons, the cut as well as the belt.
I have to admit, that I first wasn't a hundred percent sure whether I like the colour or not as it may people look pale. Additionally, it isn't the most appealing colour for an all-over-look. But once I've tried it on I was positively surprised and as you can see, I decided to take it. 😉 It might look a bit better with tanned skin, but I even like it with less tanned skin as I have at the moment. Note to me: work on your tan before summer is over!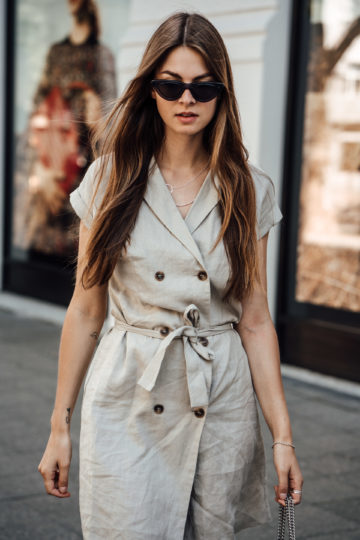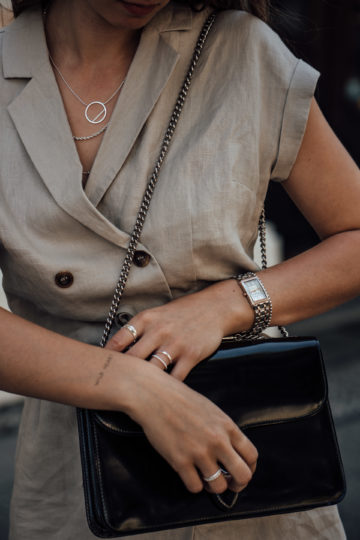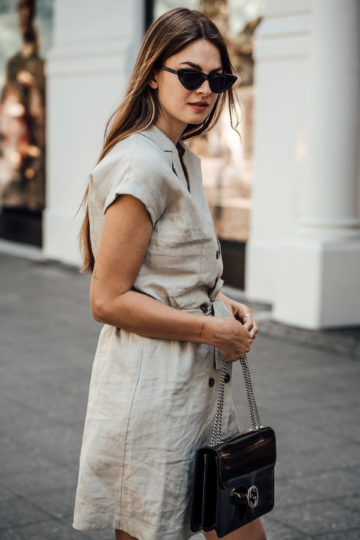 As I mentioned before, the dress is quite rich in details, and I didn't have to add a lot more. That's why I put on a pair of mule sandals, black sunglasses and a black bag as a contrast to the dresses colour and that's (almost) it.
It's all about the details
Other than a pair of shoes, sunglasses and a bag, I also added a few pieces of jewellery as they make such a big difference to an outfit. In this case, they make it look even chicer and add some eye-catching details, which make the outfit appear even more interesting.
What I always wear are rings and necklaces. I usually layer at least two necklaces, in this case, I went for three necklaces from Thomas Sabo in different lengths and shapes. I did the same with the rings and combined two rings each.
Another accessory that always makes an outfit look chicer and more elegant is a watch. You can either wear this look with or without a look. In the pictures, you can see the difference it makes. I actually think that the outfit looks a bit better with the watch. But if you want to keep it more simple, you don't have to wear it. I would probably wear the outfit without a watch for a more casual occasion and with the watch for a business meeting or any chicer occasion. What would you do? Would you wear a watch with this outfit or not? I am looking forward to reading your comments. xx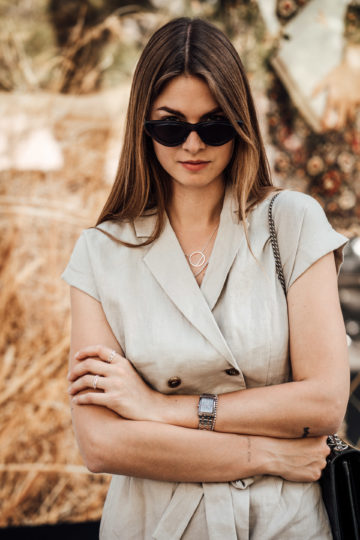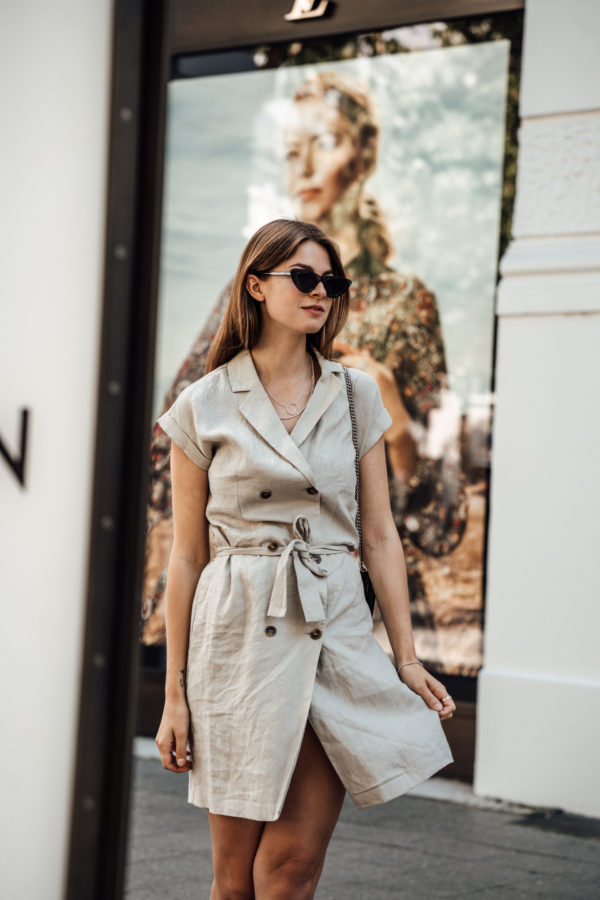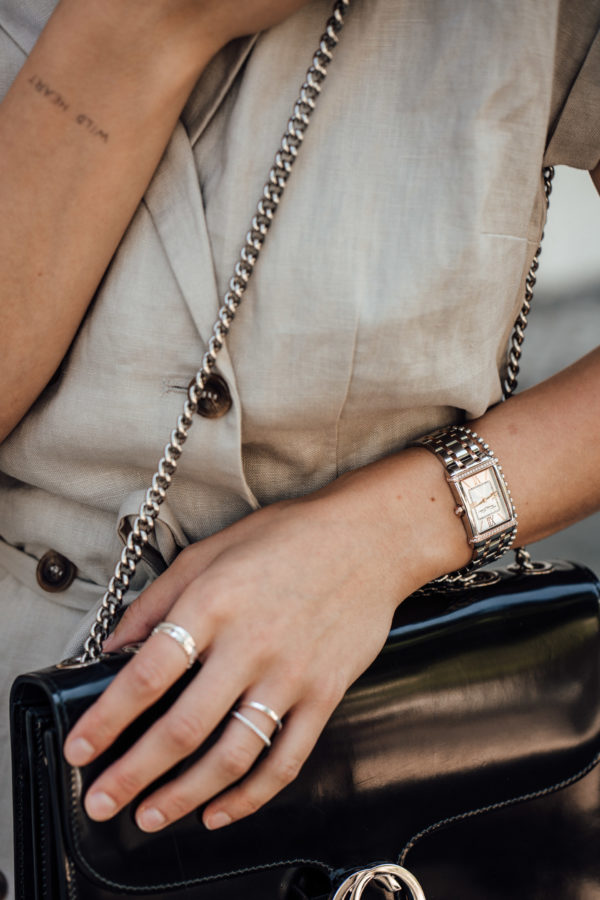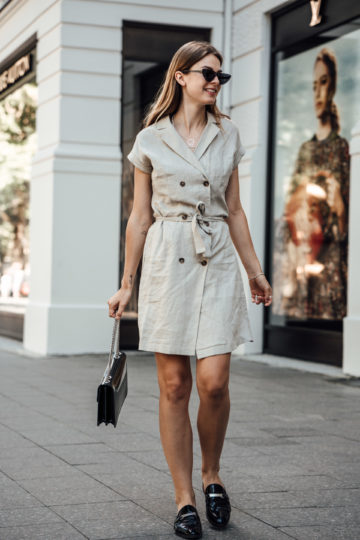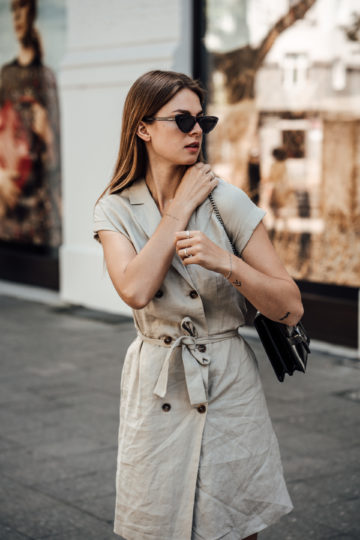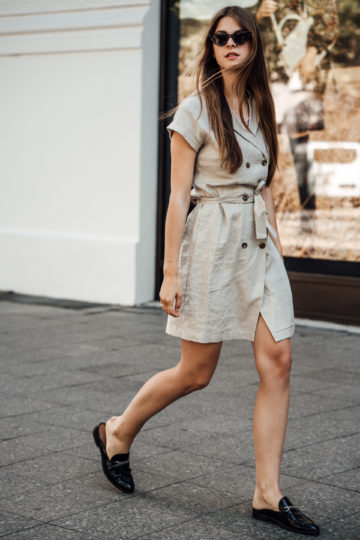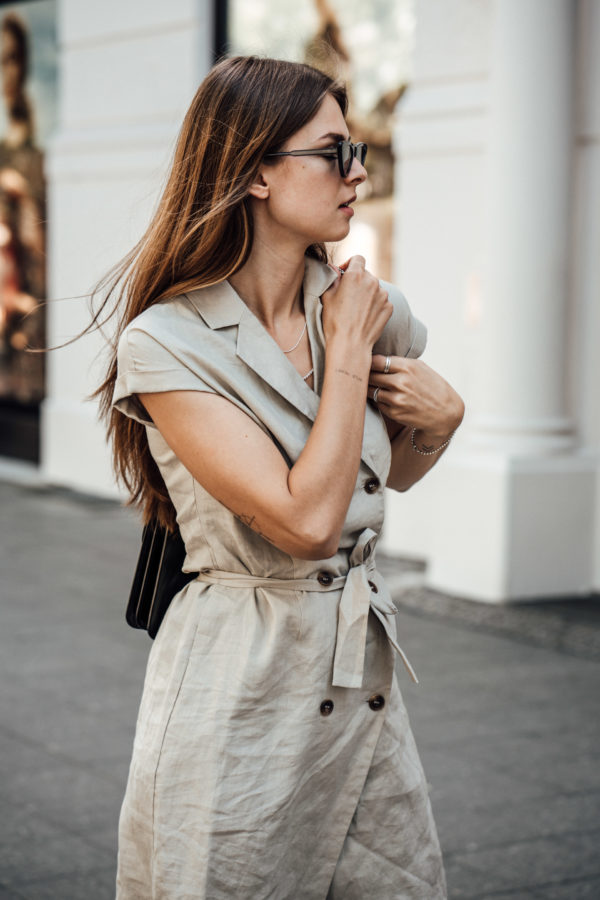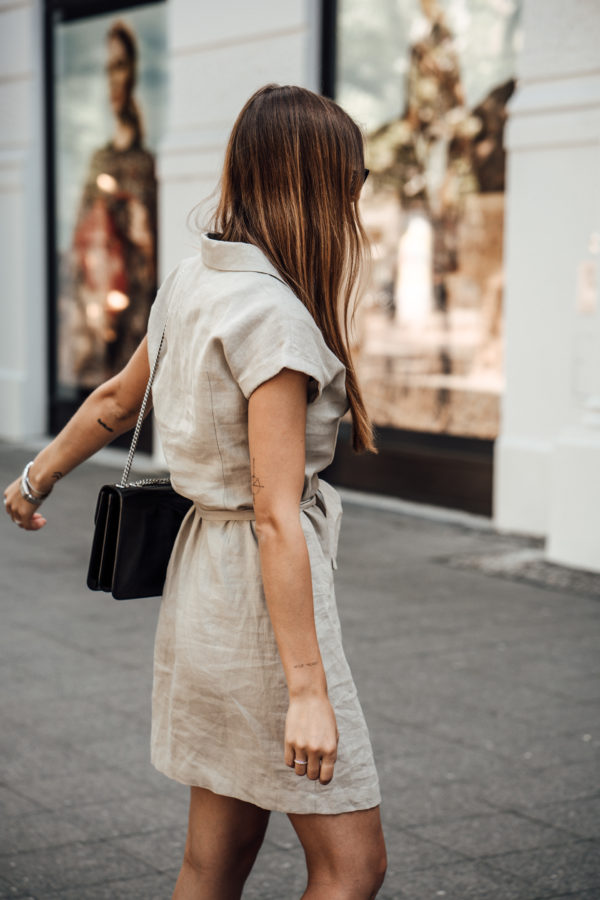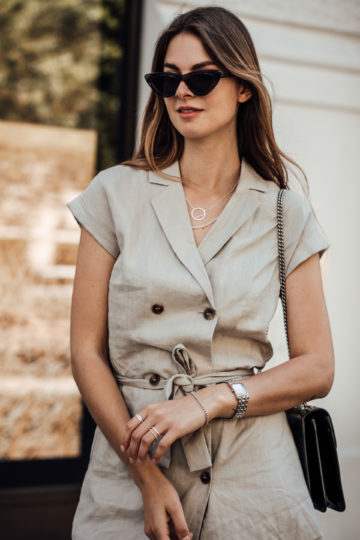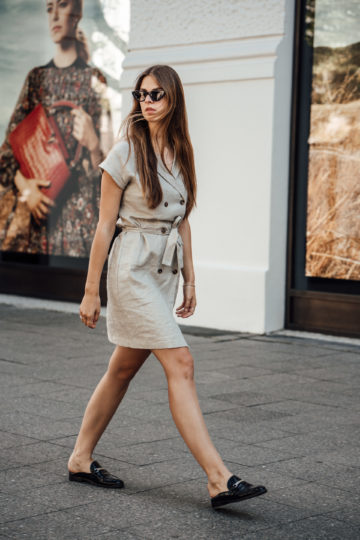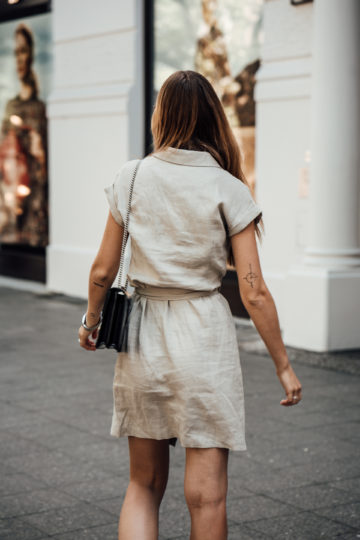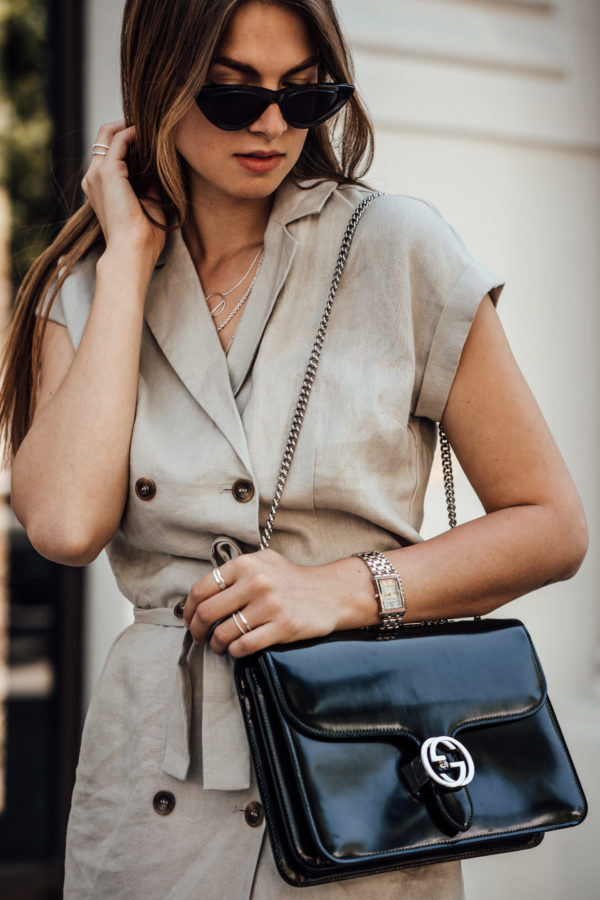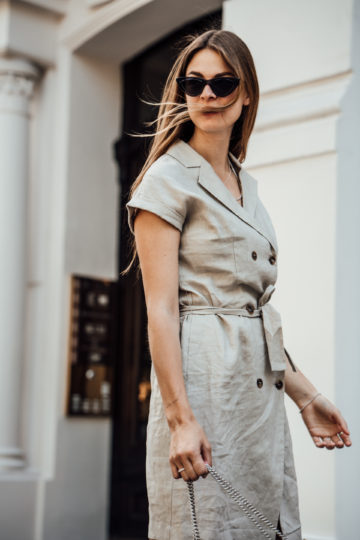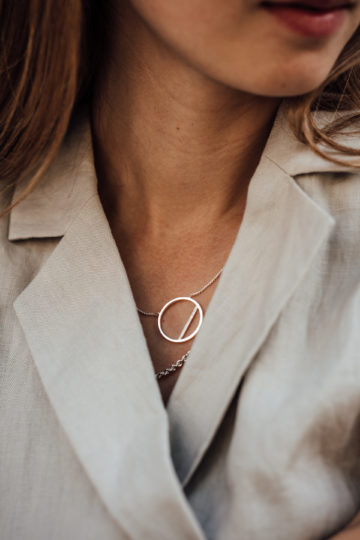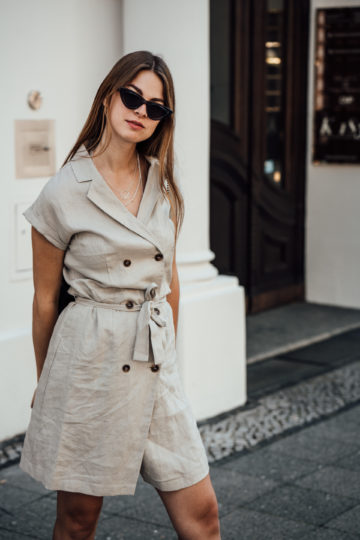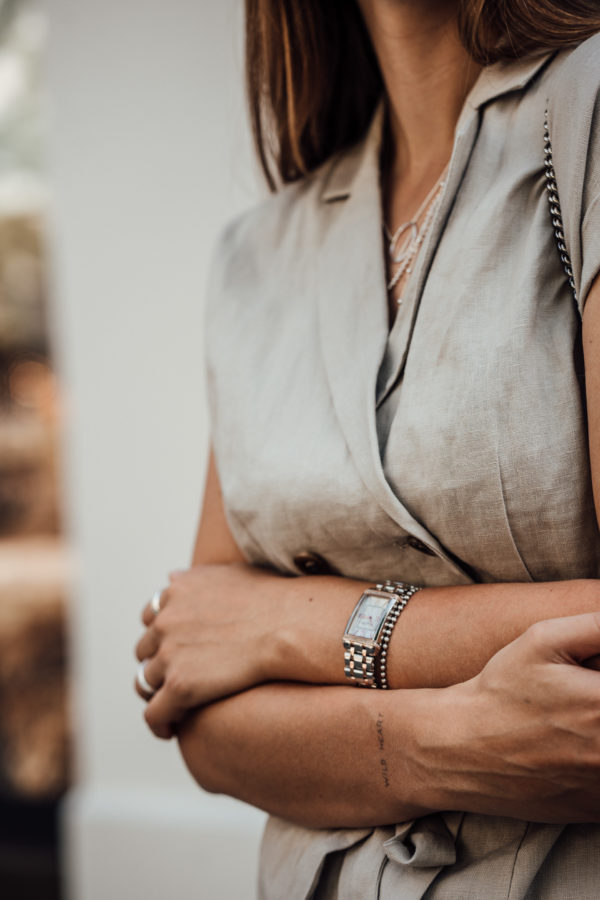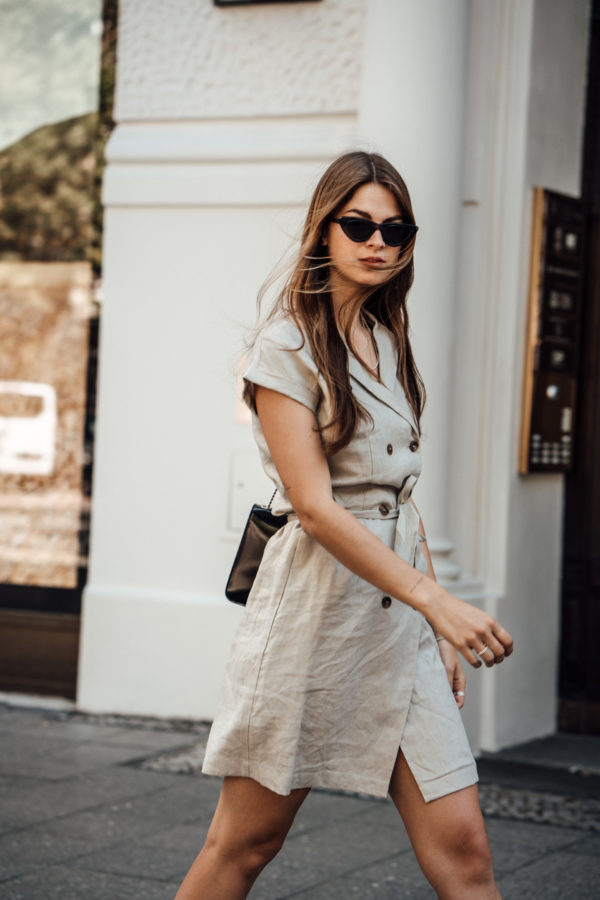 *Ad, PR Samples – Reserved Dress || GANT Shoes || Gucci Bag || Chimi Sunglasses || Thomas Sabo Jewellery