Blog Posts of the Week
Even though we spontaneously left Berlin on Tuesday for another press trip, I published three new posts as well as a weekly recap last week. I shared two outfits I was wearing in Crete, and both were outfits I was wearing for dinner there. One evening I combined my black Levi's shorts with a flower shirt and the other evening I was wearing a black dress and mule sandals. I do like both outfits, and I would like to know which one you like best, so have a look and leave me a comment. 🙂
Other than these two outfits I also shared an interior post. Unfortunately, it is in German, but if you want to know what my workplace at home looks like, you don't need to understand the text. The pictures speak for themselves. 🙂
Looks of the Week
I am so happy we got to be part of another press trip last week because due to that I have quite a few outfits I can share with you today. If I had been in Berlin, we probably wouldn't have taken as many outfit pictures. The only downside: we had such a busy schedule and didn't have the time to take outfit pictures for the blog as well.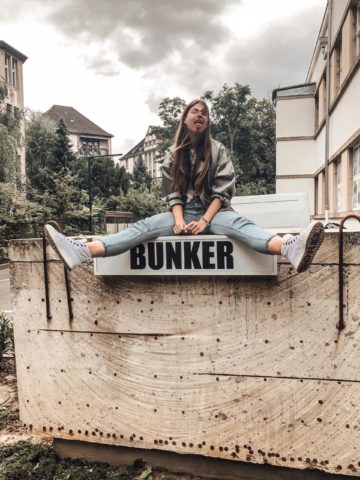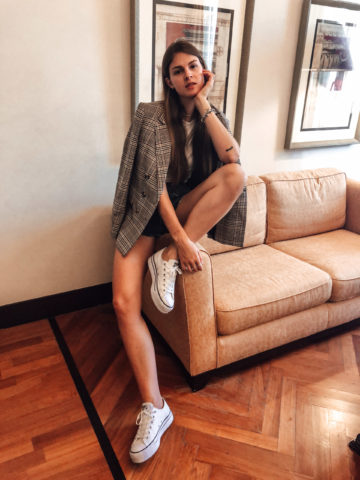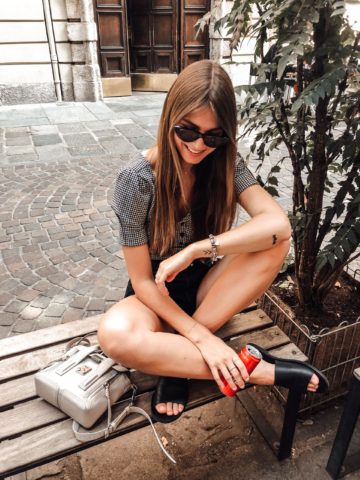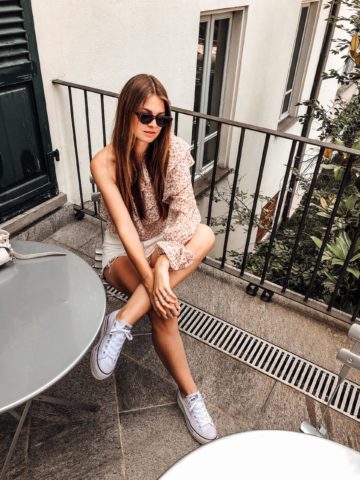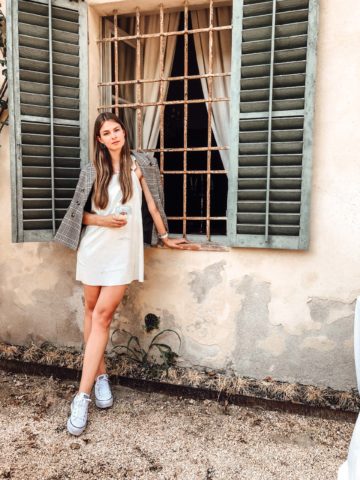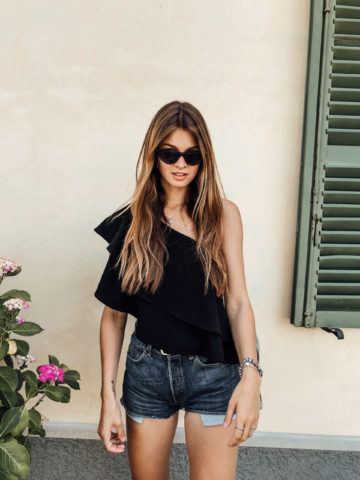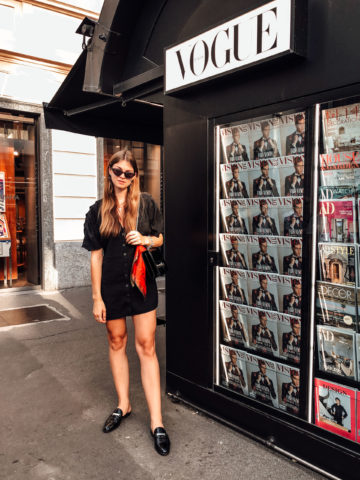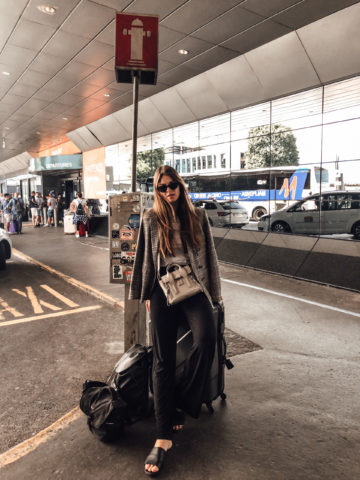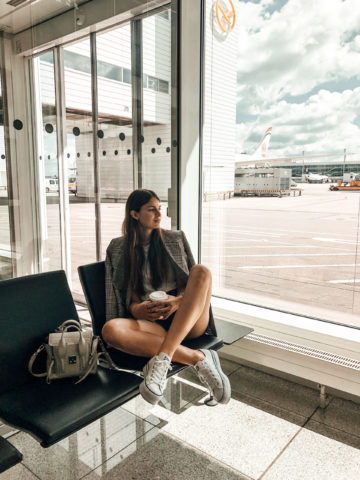 What happened the past week
I already mentioned that we were on a press trip last week and that actually was the highlight of the past week. We didn't do much the past weekend, and I don't have to talk about all the soccer matches, do I? I am only watching the matches of the German team, but my boyfriend is watching them all.
Monday was the only day at the office, and I had to get a lot of things done before the trip on Tuesday. It was a hectic day, and my to-do list was and still is endless. But I was looking forward to the rest of the week and didn't want to stress myself out.
On Tuesday morning it was time to fly to Italy! Together with Martini, we were in Turin for two days and in Milan for one day. We had a fantastic time, lots of fun and got to see and experience a lot. It doesn't feel like three days, it actually felt as if we spent at least a week in Italy – but in a good way. Tuesday was the calmest day because we arrived around noon and had a couple of hours of free time before a historical tour through the heart of Turin, an aperitivo and a delicious dinner. The tour was my favourite part because usually, we don't get to see a lot of the places we travel to for business.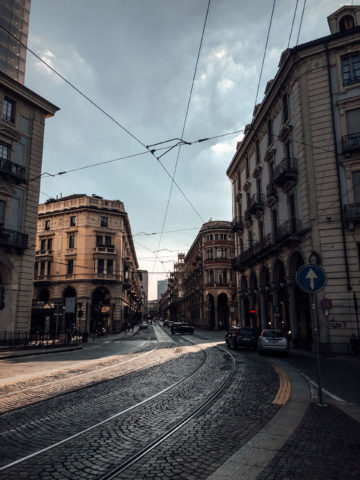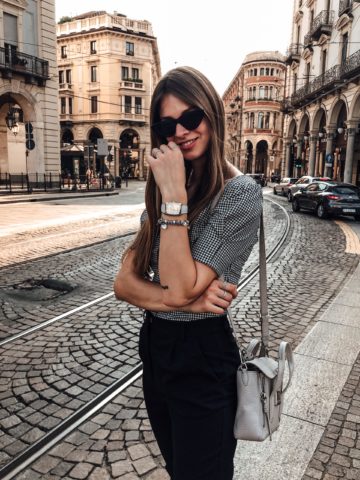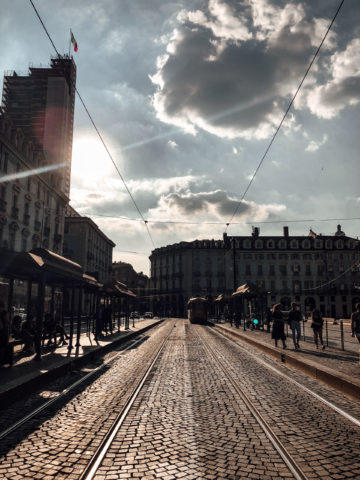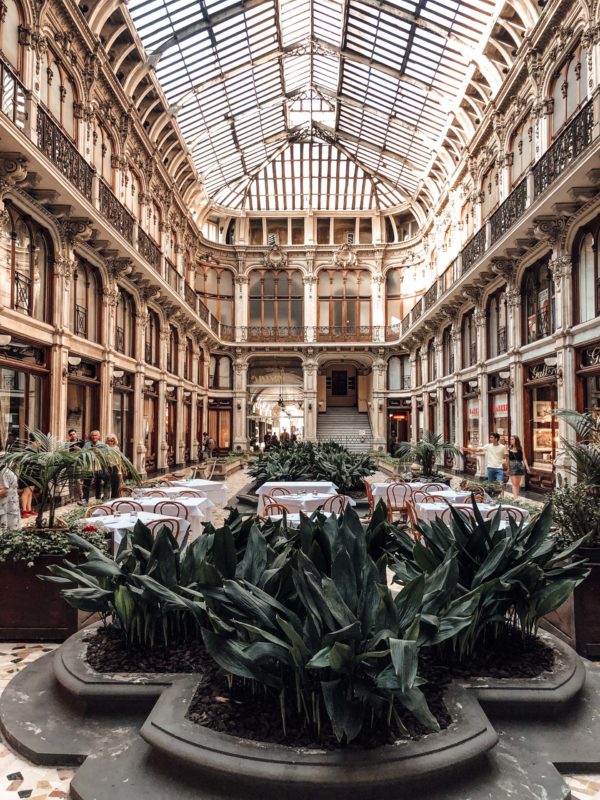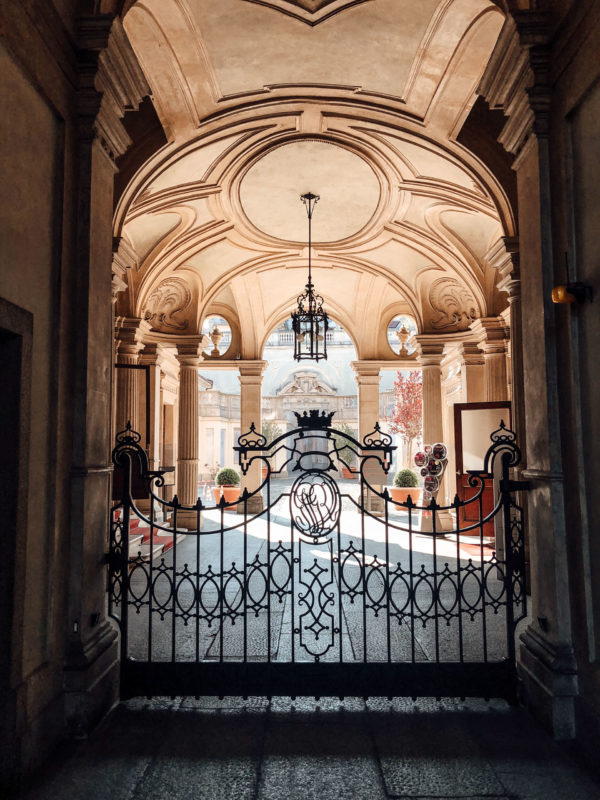 The next started with a visit to Casa Martini and the museum. We also mixed Vermouth and our own aperitivo before enjoying it together with a delicious lunch at the casa. We headed back to the hotel afterwards for an hour rest and to get changed for the evening. And guys, this was the most amazing part of the whole trip. The location was breathtaking, a castle somewhere on a hill with amazingly beautiful views. The dinner was so tasty, and afterwards, they surprised us with a pianist playing outside in the middle of a green area. Words just can't describe how beautiful it was!
After this dinner, I wasn't sure what else Martini could have prepared for us. But they managed to surprise us again. This time with Fiat 500's for all of us. They told us, we would travel to Milan in style, but I had no idea what it meant until I saw the cars. It was such a great idea and so much fun. On our way to Milan, we stopped in San Sebastiano for lunch with a view. Unfortunately, we had only an hour there, and I would have loved to spend some more time at this beautiful place, to discover it and enjoy the views. But it was time to continue our trip to Milan because we had to be there just in time for our dinner at the Dolce & Gabanna Restaurant and the opening of the Martini Terrazza. I could write so much more, but you better just have a look at the pictures to get an idea of what this trip was like. 🙂