Blog Posts of the Week
Some of you might have seen it already, but guys, I shared one more post last week 😉 Yep, and I am very excited about that. It's not that I had more time. It actually was a hectic week. But when I was on the train, the internet connection was so bad, and I couldn't do anything but writing texts, and that's what I did, and that's why I shared three new posts instead of only two.
Two of the posts I shared last week were looks from Ibiza. The first outfit post was all about the animal trend and another leo print dress. In the second post, I talked about feeling comfortable in your body. I shared five tricks, that will help you to feel more comfortable and be more confident. I do feel uncomfortable in my body from time to time, and I know, that a lot of you do as well, that's why I wanted to share some tricks that help me sometimes and I hope they will help you as well 🙂
The last post of the past week was another outfit post, and it was one of the looks I was wearing in Berlin the other day. It is a very simple summer outfit in black and white, so if that's something you like, make sure to read the post.
Looks of the Week
Once again we didn't take as many outfit pictures as I would like to share with you today, but I can share four out of eight outfits I was wearing the last week, and that's better than nothing 😉 It actually is quite good haha. So here you go, let me know what you think: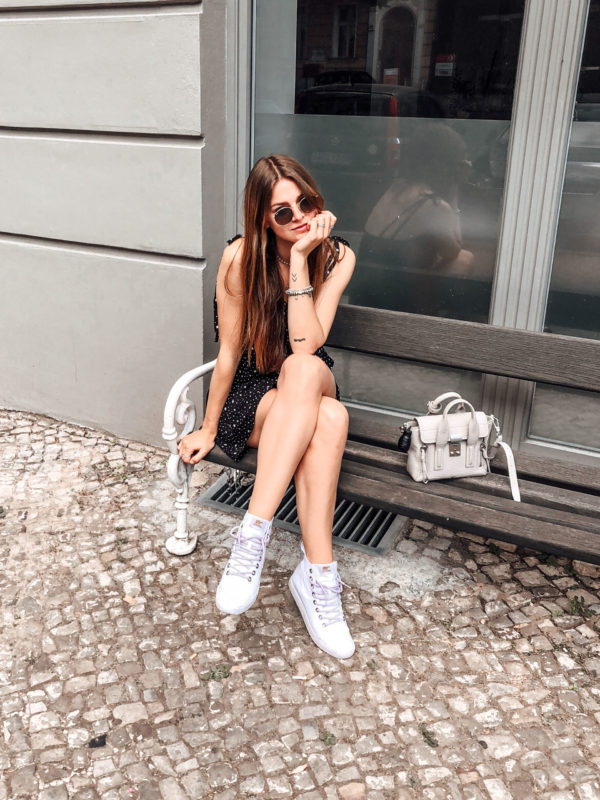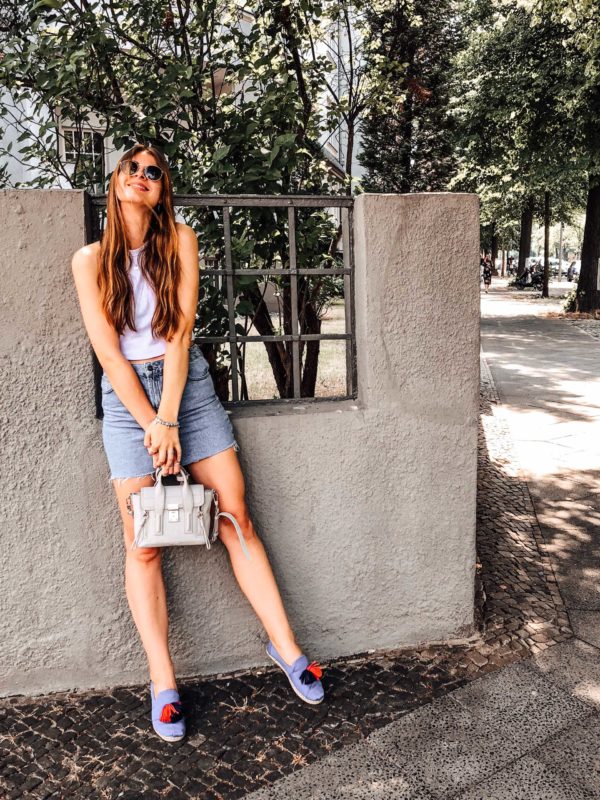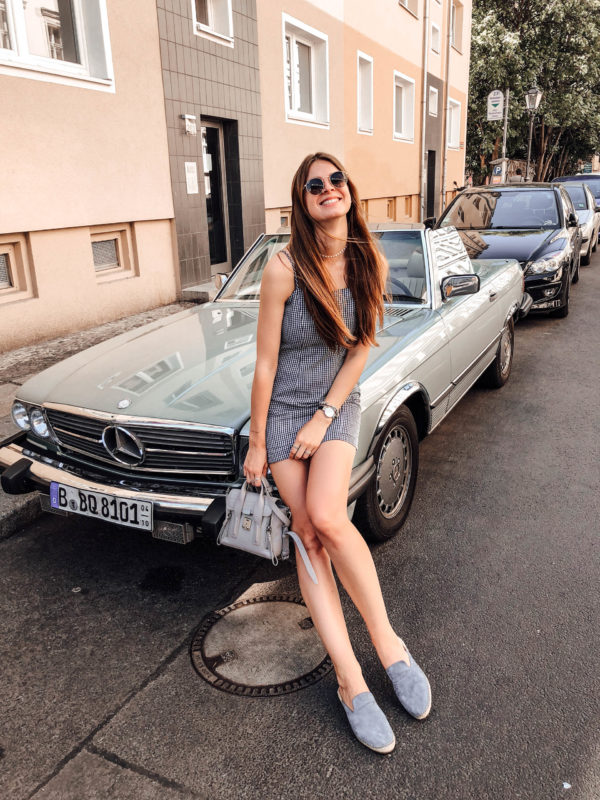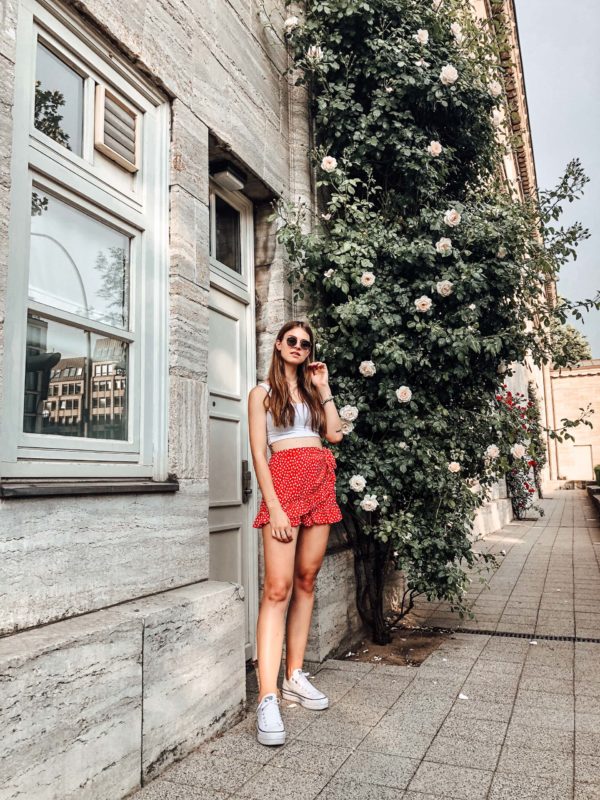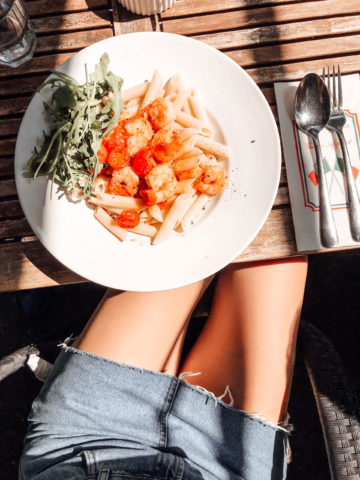 What happened the past week
As I mentioned before, it was another hectic week. That's why the biggest highlight was the Saturday on which I did nothing but enjoying the sunny weather in Berlin. 🙂 Other than that I had lots of meetings and events and I also spent a day in Hamburg. But read everything about it in the following:
Monday was a full day at the office, and it was a much needed day at the office. I got lots of things done and prepared the next days. On Tuesday my day started with an event. Mockberg invited me for a delicious brunch and get together with the founder and some other blogger girls from Berlin. Afterwards, I had to shoot a project, and in the evening I went for a run, what wasn't the best idea haha. We had more than 30°C in Berlin that day, and it was still too hot when I decided to go for a run around 8.30 pm.
On Wednesday I took the train to Hamburg. I was there to see a PR agency, but also for a quick stop at Modelwerk to talk about the upcoming Fashion Week and to take some new pictures. Afterwards, I still had three hours left before my train back to Berlin left, and I met up with Thai for food and a lovely walk along the Alster.
I arrived back in Berlin quite late and went straight to bed to be ready for my personal training on Thursday morning. It felt so good to work out even though it still was very hot in Berlin and I was super tired and exhausted afterwards haha. But I was ready to get some work done and for another event in the evening. I will share a post about this event very soon, so no more details at this point 🙂 Let's go straight to Friday instead. I finally got to see Luisa again, and we spent a couple of hours together. We went to a cafe and talked about our projects and other things and just had a great time.