Happy Thursday everyone! I do have a so much I want to share with you, I am actually sharing four new posts this week. Yep, I had to spend some more time at the office due to that, but I really wanted to share everything before I am off to Crete for five nights tomorrow. And it just doesn't make any sense to have all the pictures on my hard drive and not sharing them, am I right? So after sharing a new hair care post and everything about the festival I went to together with Mexx, I also want to share an outfit post and my weekly recap.
As you might know already (cause it's written in the caption), this post is all about how to combine dresses and sneakers this summer. I am wearing this outfit combination quite a lot, and that's why I will talk about it in the following:
Combining a denim dress with white sneakers
Due to my shoe size, it isn't easy to find nice sandals for summer, and that's why I am wearing sneakers almost every day. I do have Birkenstock, a few Flip Flops and Adiletten and those are probably more summery, but let's be honest, they are not very chic. So whenever I have a meeting or an event, I go for sneakers.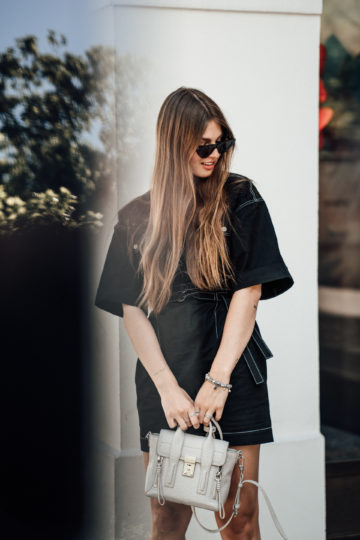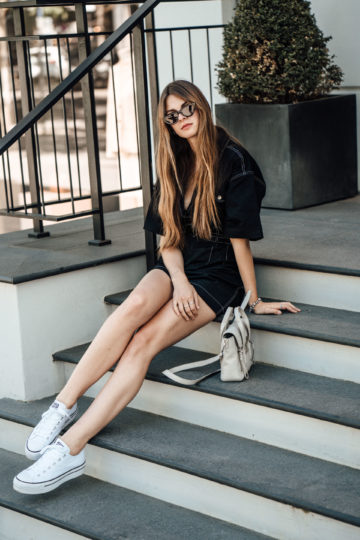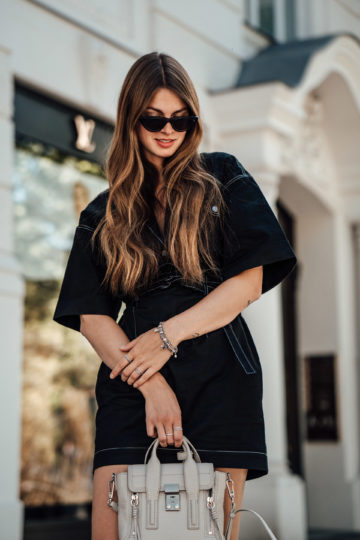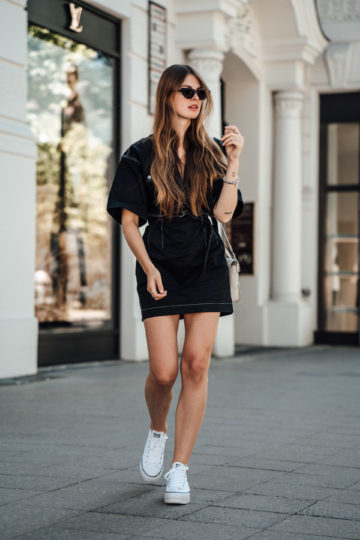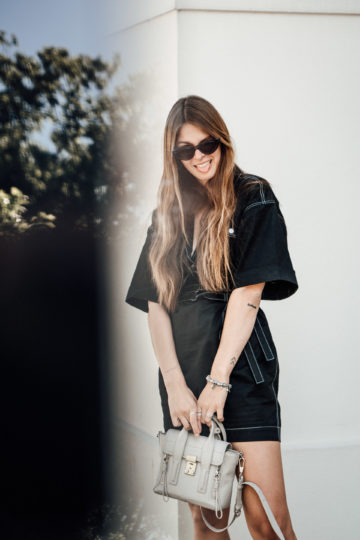 The other day I was wearing a denim dress, and I combined it with a pair of white sneakers. When it comes to combining dresses with sneakers, there isn't a lot of rules you need to follow. I usually opt for a pair of low top sneakers, because they usually optical elongate your legs while high top sneakers may make them look shorter. I also love wearing platform sneakers at the moment, because they elongate the legs even more 😉 These are the only two tips I would like to share at this point. To me, there isn't anything else you have to keep in mind when you want to combine dresses and sneakers. You can wear whatever colour you like, and you can wear whatever kind of dress you like best. No matter, if it is a short, a midi or a maxi dress.
As you can see, I was wearing a denim dress, and I combined it with white sneakers. I do love to combine denim and white, so this seemed to be the perfect combination. All the details of the dress make it look quite chic, which is why I like it a lot. Denim is a very thick fabric, and it is a casual one. Or do you ever think of a pair of jeans, when you want to put together a chic outfit? Whenever I wear a pair of jeans for a chic look, I combine them with high heels and a very chic top. But it never is the chic part of an outfit. In this case, the denim dress actually is the chicest part of the look, and even in combination with the sneakers, I would wear it to a meeting or an event. I also didn't have to add a lot of details. I just added a small bag, a pair of sunglasses as well as some pieces of jewellery and that's it. How do you like this casual chic outfit? And how would you combine dresses and sneakers?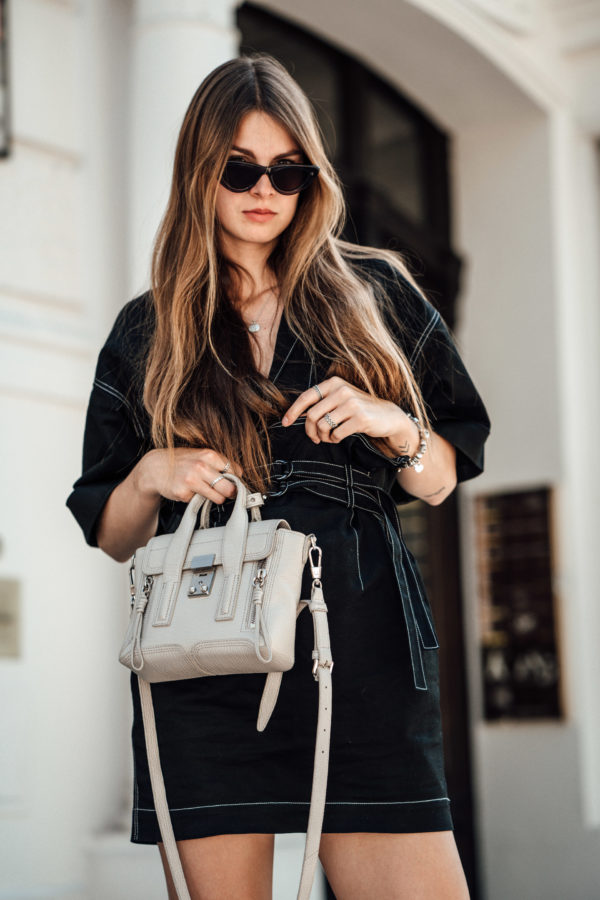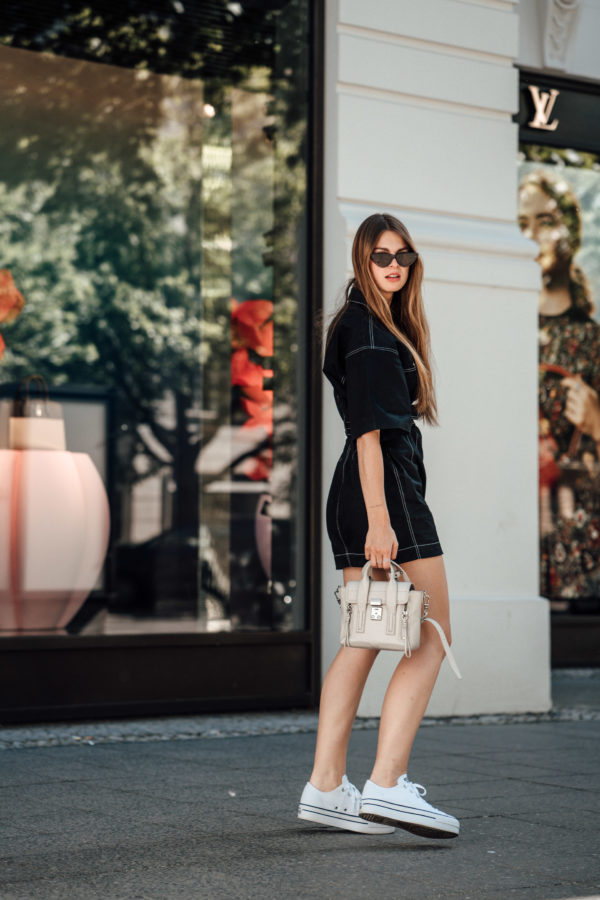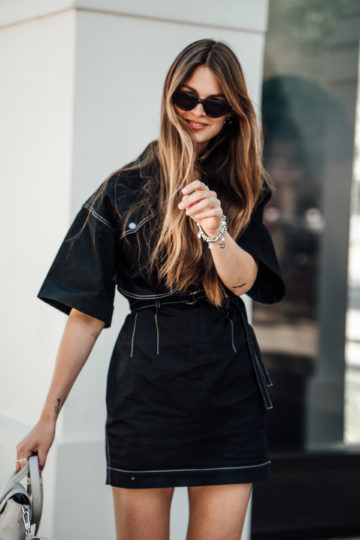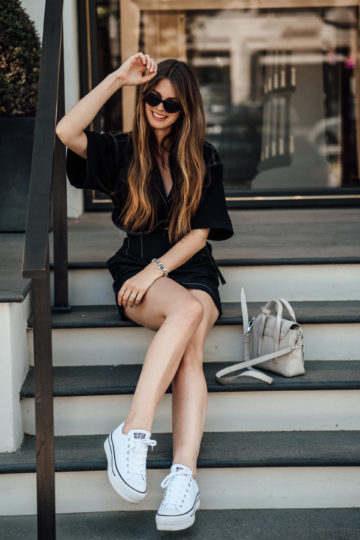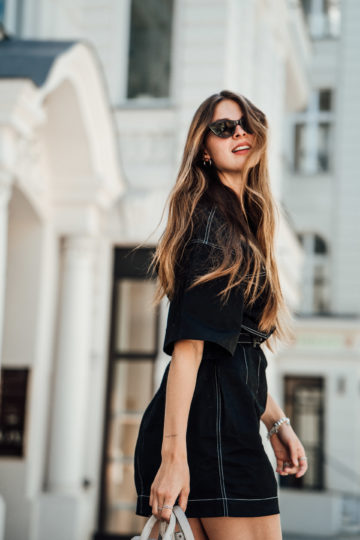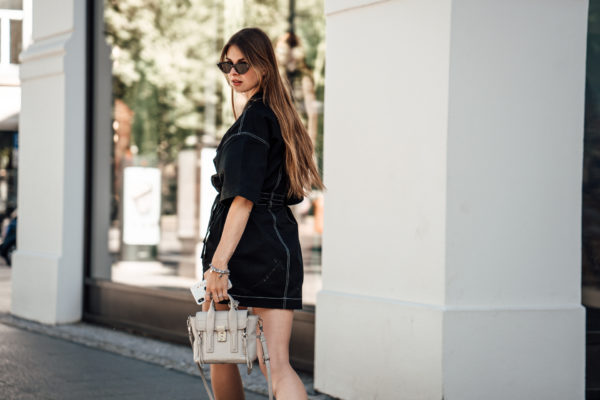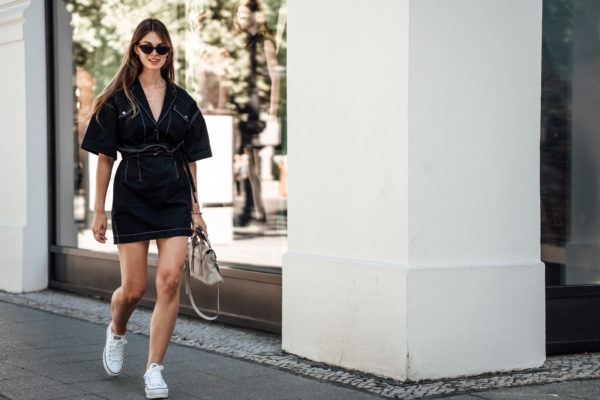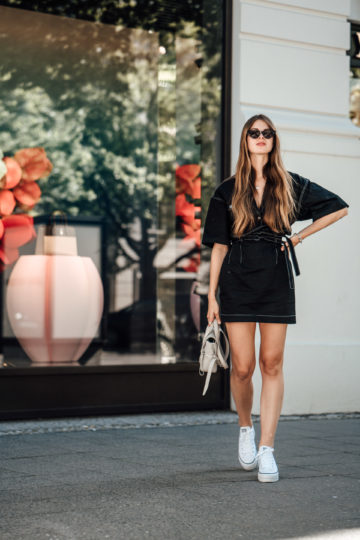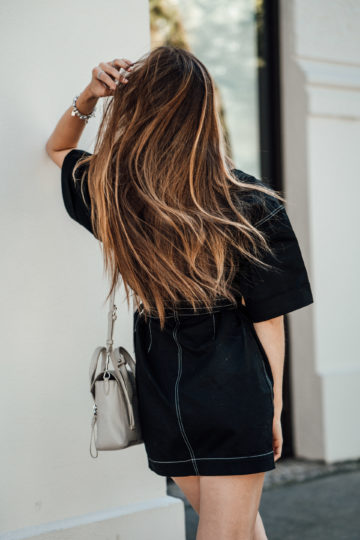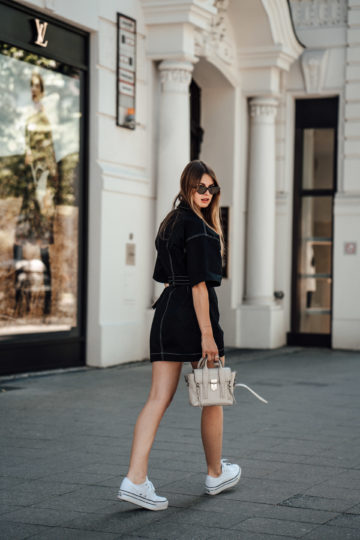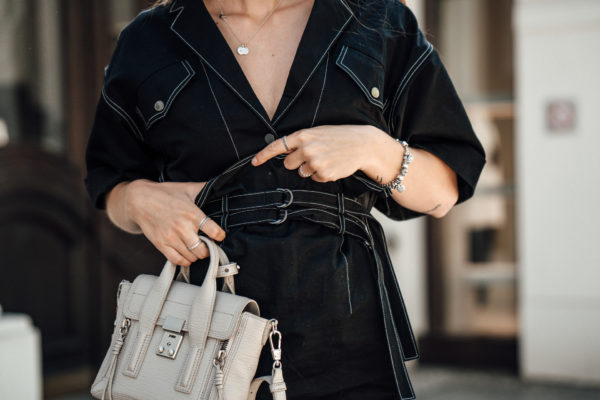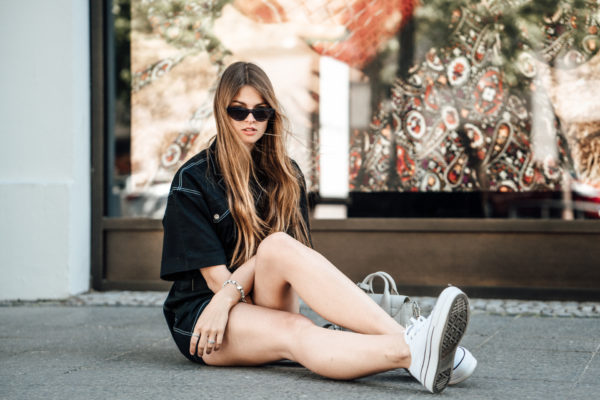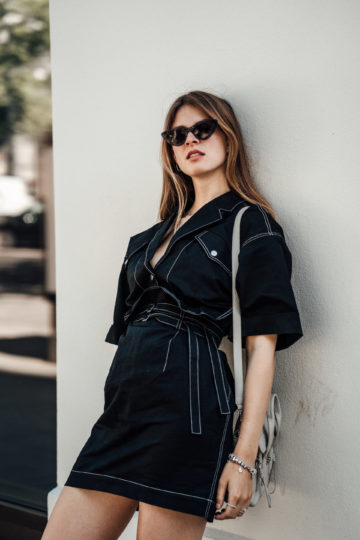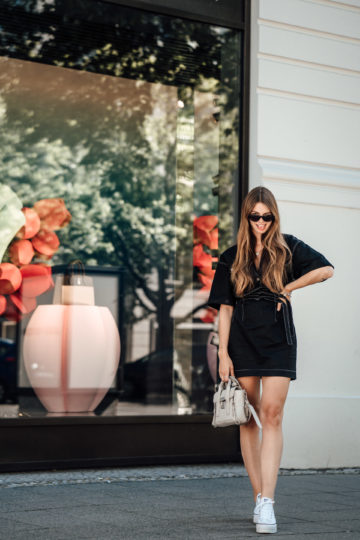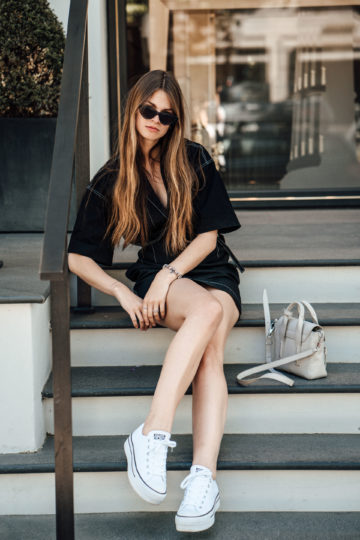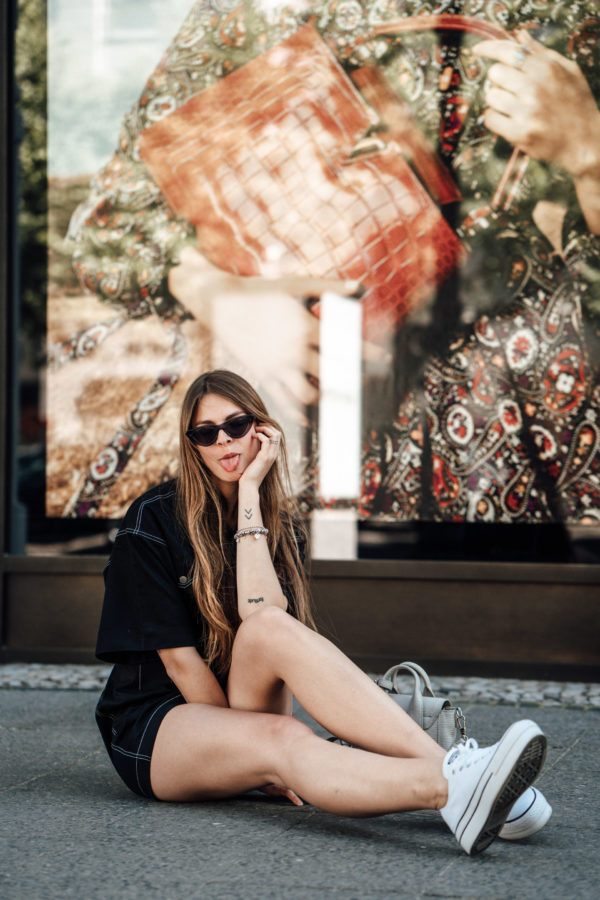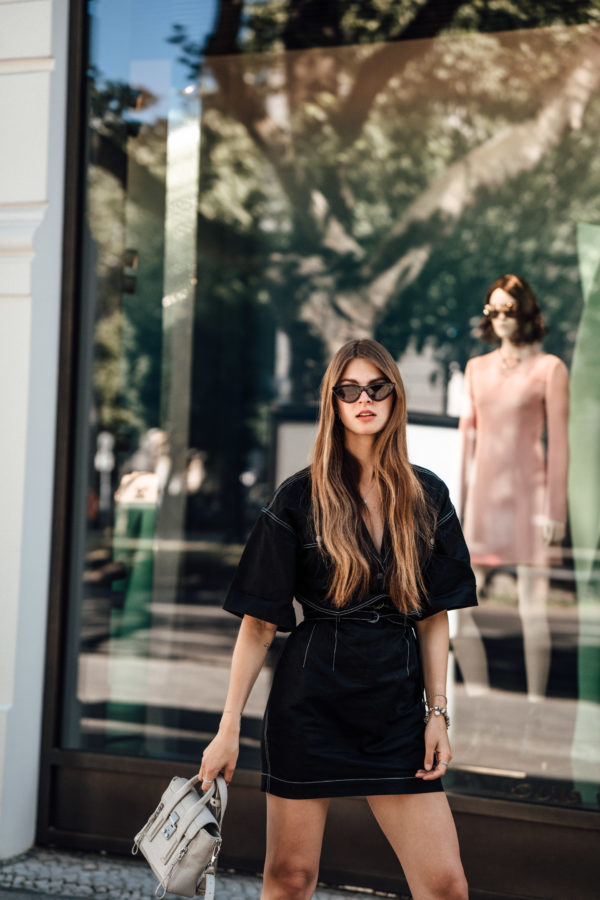 *PR Samples contained – &other stories Dress || Converse Shoes || Phillip Lim Bag || Chimi Eyewear Sunglasses