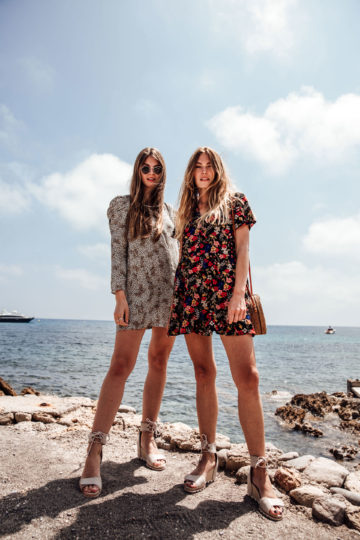 Happy Tuesday everyone! Since I haven't shared that many posts the past weeks, I still have some pictures from Ibiza left I want to share with you this week. It still feels a little bit wrong to not share four to five posts a week, but at the same time I have less stress and pressure and can focus on other things. That's why I will continue with two to three posts a week.
The first post I want to share with you is all about the animal trend. I've been wearing clothes with leo print quite a lot the past weeks, and you will definitely see me wearing it all summer long. And since I do like this print that much and wear it that often, I thought, why not write a post about it.
Leo Print is never out of fashion
First of all, I wouldn't say that leo print is a current trend. It's always been in fashion, sometimes more and sometimes less. But it's always been there, it's always been part of the designer's collections. Leo print definitely is a classic everybody need in their wardrobe, and it is one of the must-haves of the moment. This year it is a little bit more dominant, and a few things changed. It now is available in more different styles, but also in different colours. Leo print doesn't have to be black and brown anymore, it now is also red, blue or green. I will stick to the classic colours when it comes to leo print, but I do like the different styles meaning the size and form of the spots.
How to wear leo print this summer
When you want to wear a piece of clothing with leopard print, you should always treat it like any black piece of clothing you have in your wardrobe. It actually can function as a basic piece of clothing, something you can add to every outfit. But other than basic pieces the leo print piece will upgrade your outfit and make it look more interesting.
When I was in Ibiza, I had this leo print dress with me, one of a few leo print dresses I have in my closet. It is very different to the other ones I have because it is lighter and has smaller spots. That makes it a nice change and definitely shows how rich in variety the leo print is. But I do not only like the print, but I also love the cut of the dress as well as the fabric. It is very light and soft, and the shoulder pads add another detail that makes the whole dress more interesting. It definitely is one of those pieces, that doesn't need many more details or other clothes to be combined with for an interesting outfit.
This leo print dress works for itself, so all I added to finalise this outfit was a bag and a pair of shoes. I opted for a pair of heeled sandals from Sorel and my favourite bag from Phillip Lim. I was also wearing my pair of round sunglasses from Ray-Ban as well as the pieces of jewellery I am wearing every day.
We took the outfit pictures on the beach, but it actually isn't something I would wear on a beach day. I was wearing it there because we had lunch at a beach restaurant. I would say, it definitely is the kind of outfit you can wear on a balmy summer evening when having a date or eating out with friends or family. How do you like this outfit and when would you wear it? I am looking forward to reading your comments. xx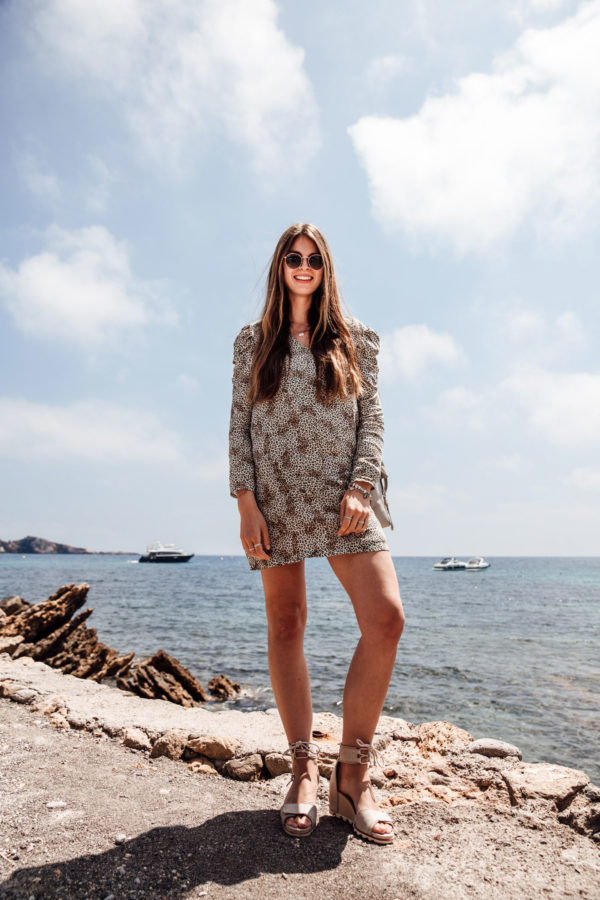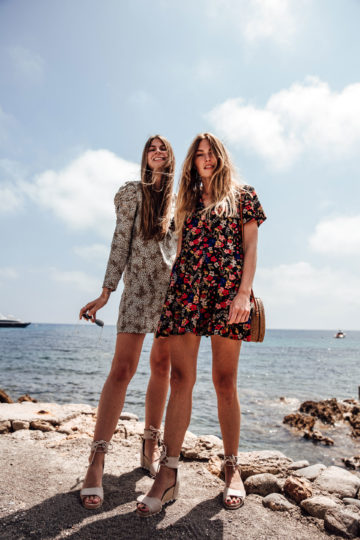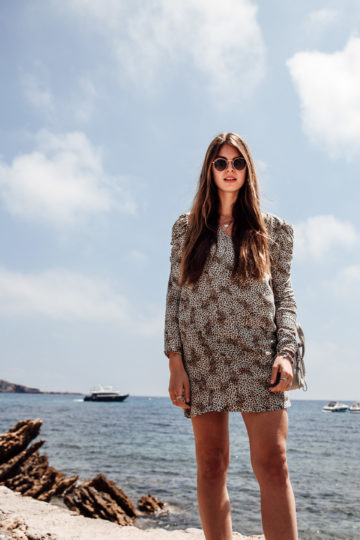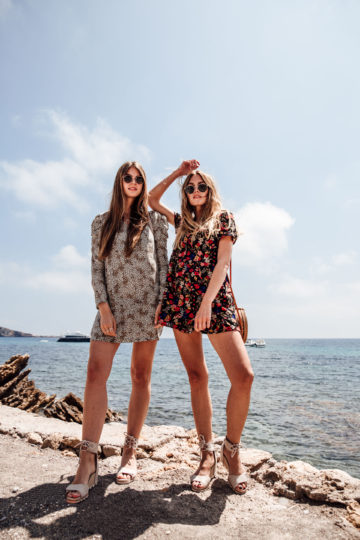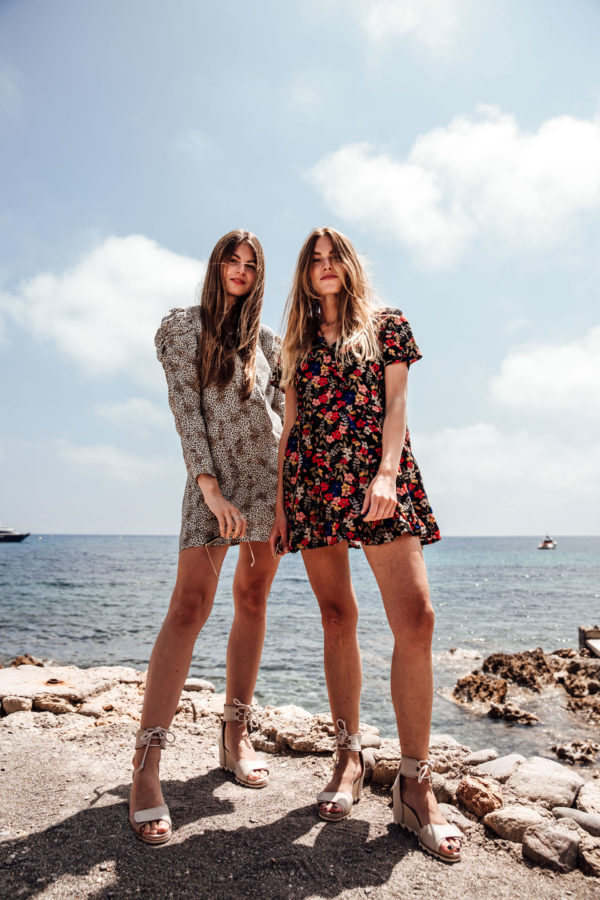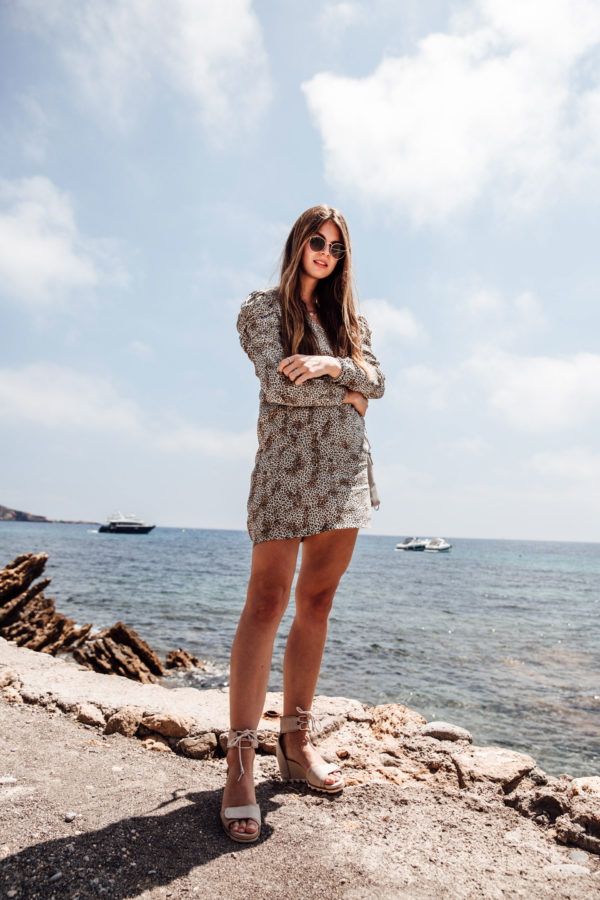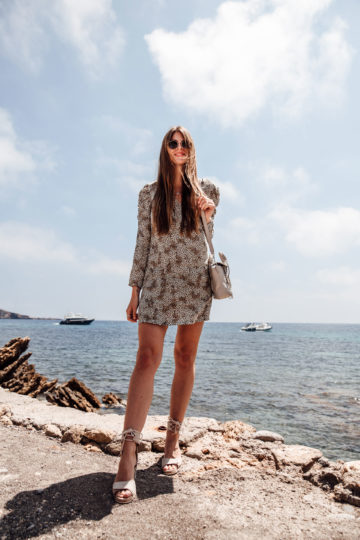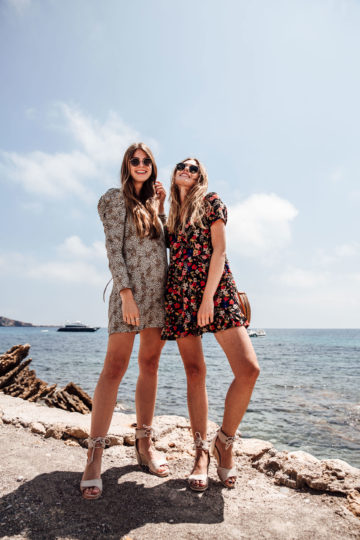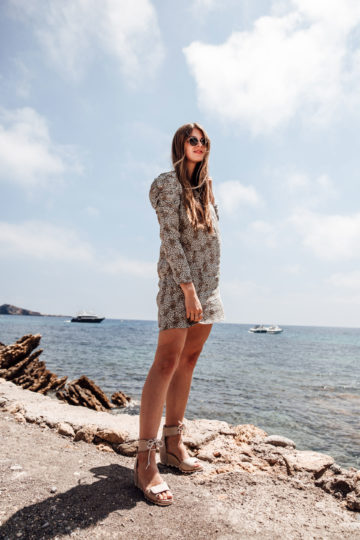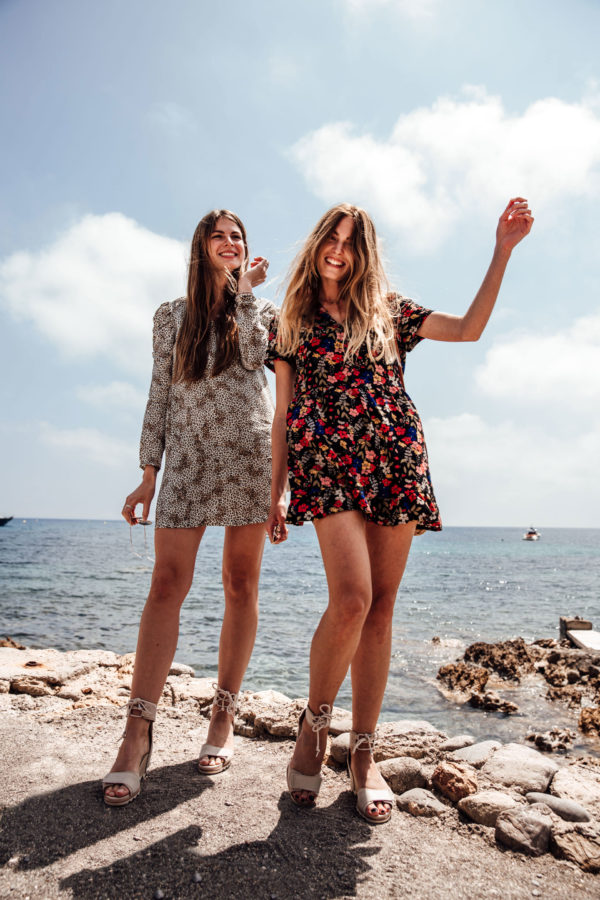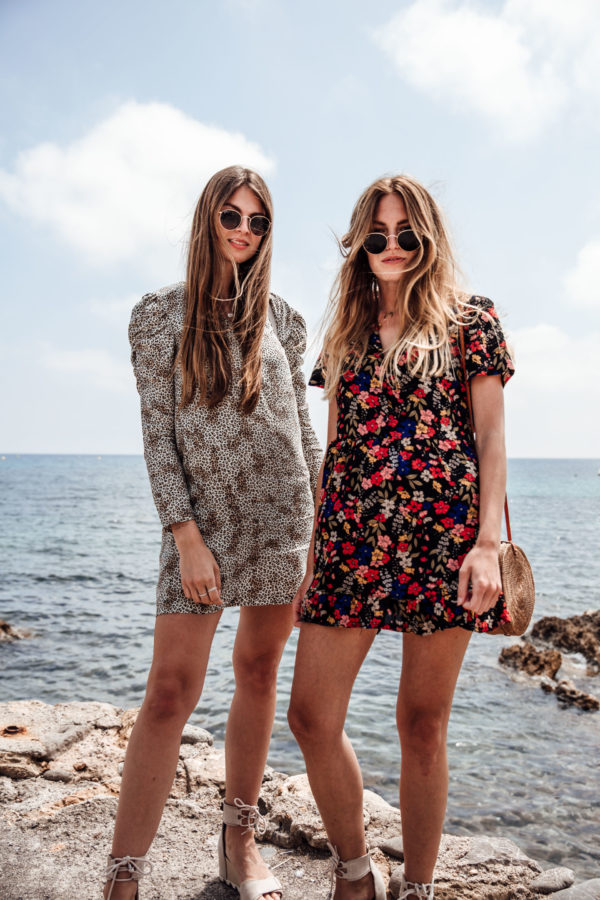 *PR Samples contained – Gina Tricot dress || Sorel shoes || Phillip Lim bag || Ray Ban sunglasses