It's summer in Berlin, and even though I am always looking forward to this time of the year and can't wait to wear all my summer clothes, I never know what to wear as soon as it's 30°C or more. These temperatures in Berlin – and probably any other big city – are everything but enjoyable as long as you are not somewhere by the water or inside the water. All I want to wear is a bikini, and all I want to is being somewhere inside with air conditioning haha. But that's not what my everyday life looks like. I am getting up at 6 am every morning, have breakfast at home, do a couple of things before heading to the office around 9 am. And even though I am my own boss, I would never sit at the office wearing only a bikini haha.
Instead, I wear one of the outfits you can never go wrong with, even on a hot summer day in a big city.
Combining a white skirt with a black top
Some of the outfit combinations you can never go wrong with are the combination of denim shorts and t-shirts or tops as well as skirt and t-shirts or tops. The other day I went for the combination of a white skirt with a black top. It is a very simple summer outfit, but it always works, and you can make it appear a little bit more interesting by adding some more details or by wearing clothes with at least one special detail.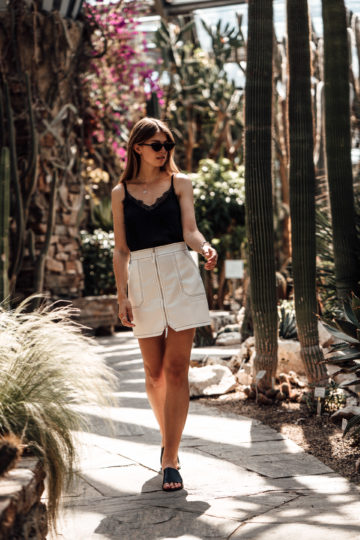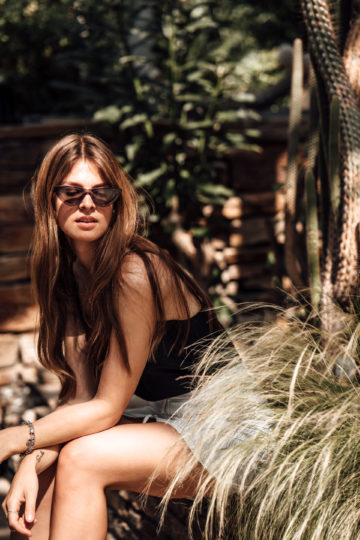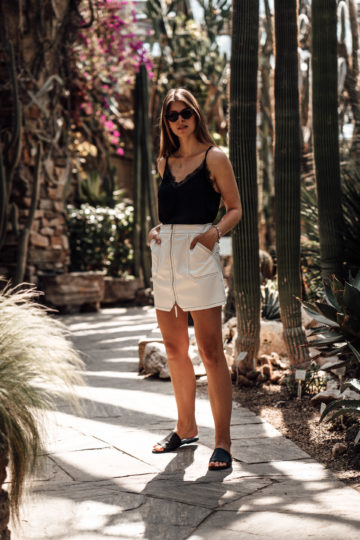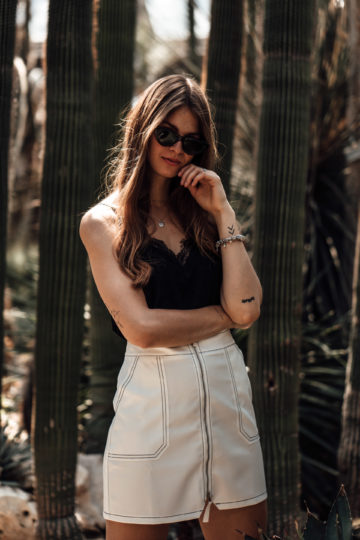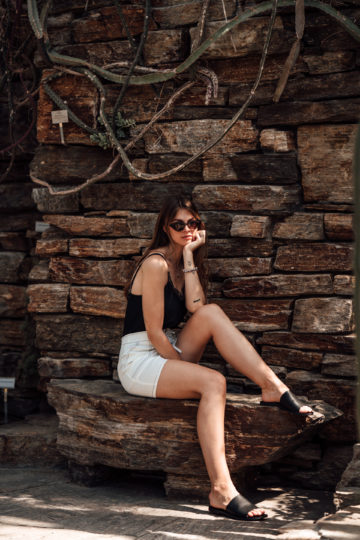 I opted for a black top with lace detail and a white skirt with a zipper detail as well as contrasty seams. To finalise the outfit, I just added a pair of black sunglasses, a view pieces of jewellery and black shoes. I also would bring a little black bag, but I decided to take the pictures without wearing a bag.
I love how the details make this simple summer outfit so much more interesting. Well, the location does its bit as well. This is, by the way, the botanical garden in Berlin. It is very close to where I grew up, and I went there a couple of times when I was younger. Now it's very popular in the blogger scene, and everybody is going there to take pictures. It's funny how things change and how different you see a place once you are older.
Black and white is always a good idea when you don't know what to wear
Let's not only talk about the outfit combination because I think it doesn't need more explanation. Let's also talk about the colour combination. You know, that I wear a lot of black, white, denim and grey. In summer I also wear a lot of colour, but it is always a good idea to stick to the basics, and when it comes to colour basics we are talking about black and white. And I would even grey and denim count as colour basics.
So whenever you don't know what to wear, go for a black and white outfit. You can never go wrong with this colour combination and when you are still not happy, add some colourful details for a touch of colour. Believe, it will always work.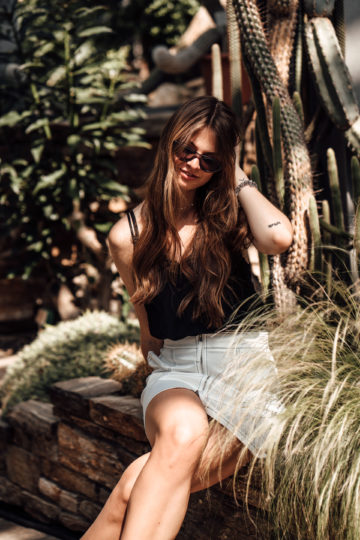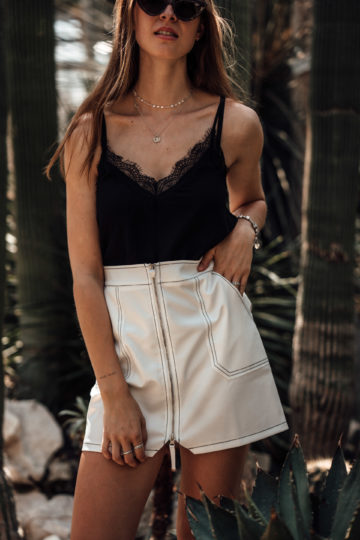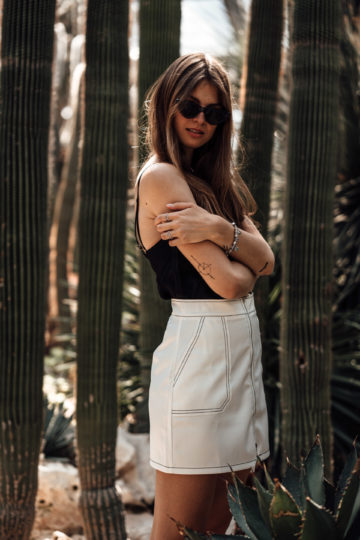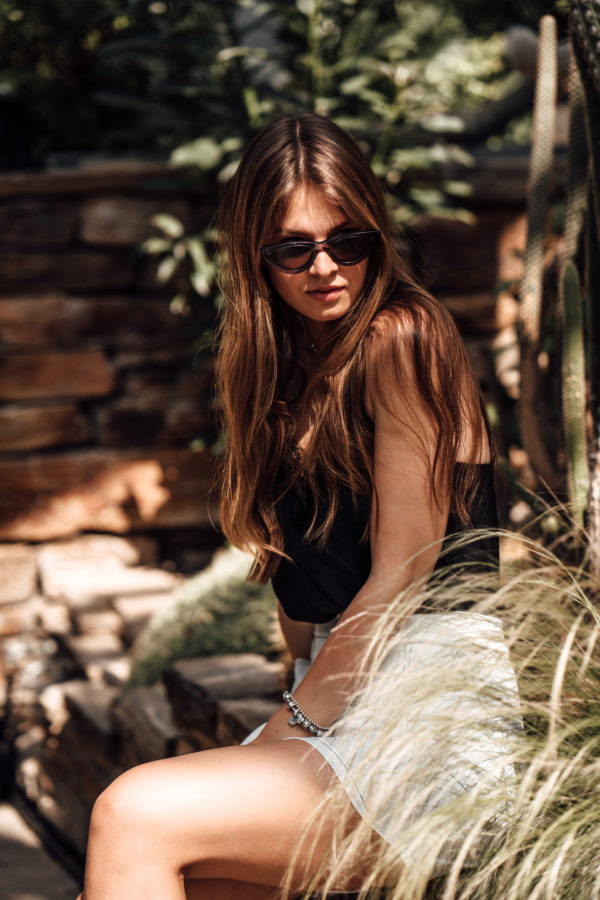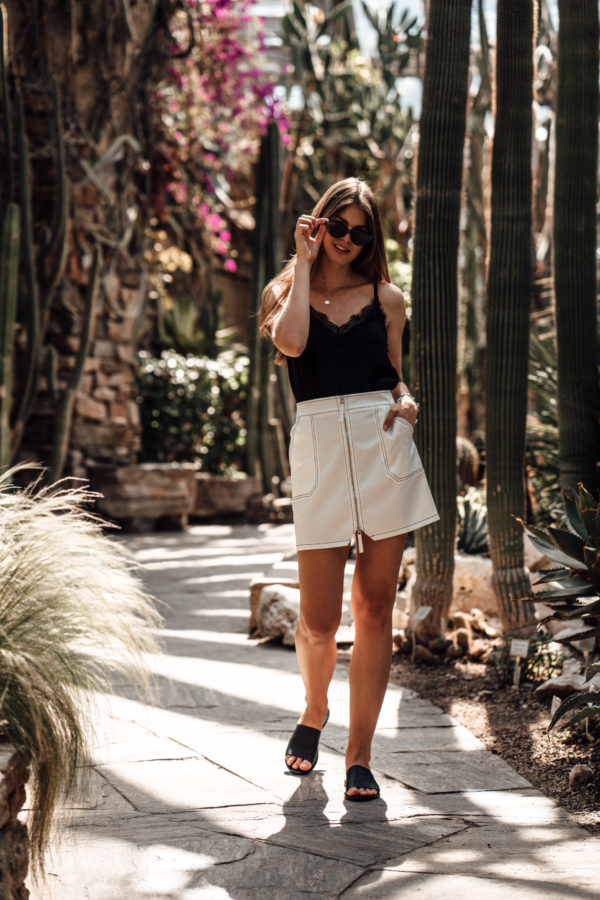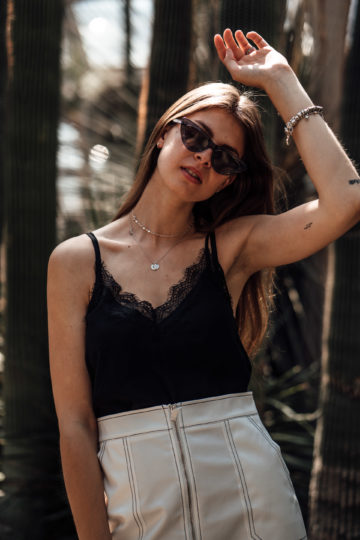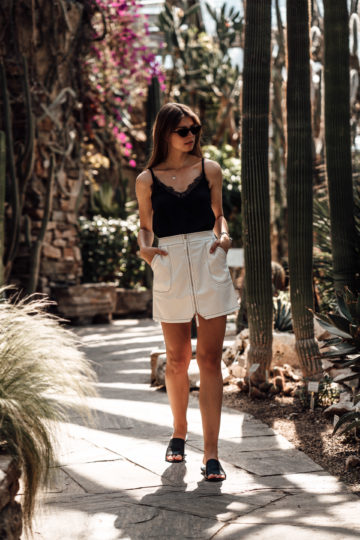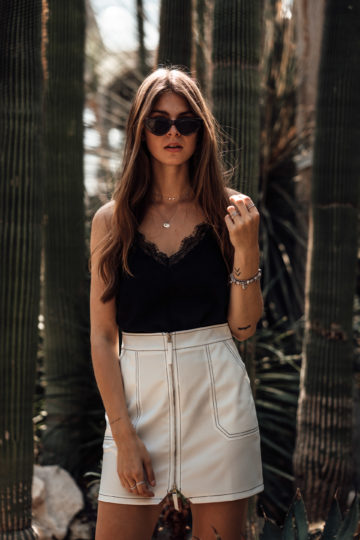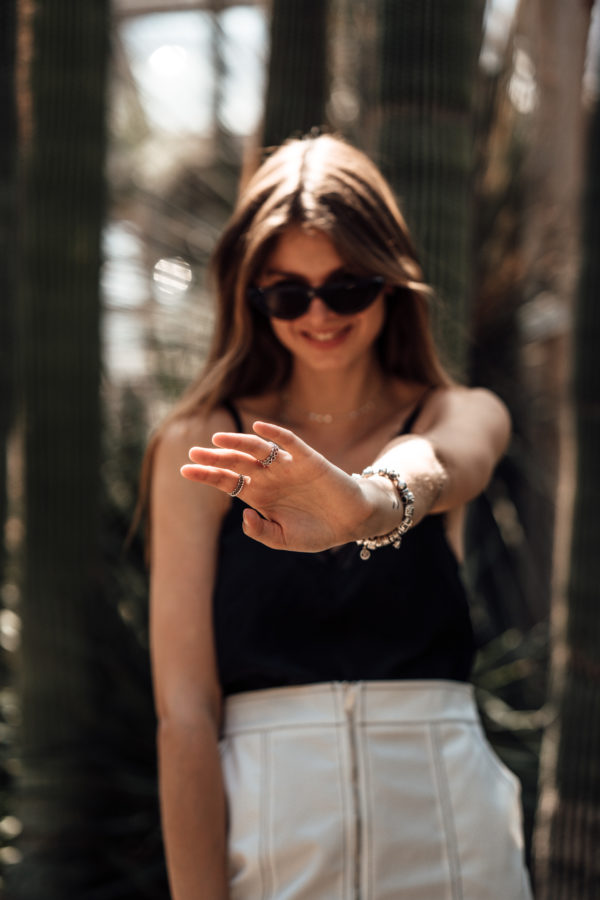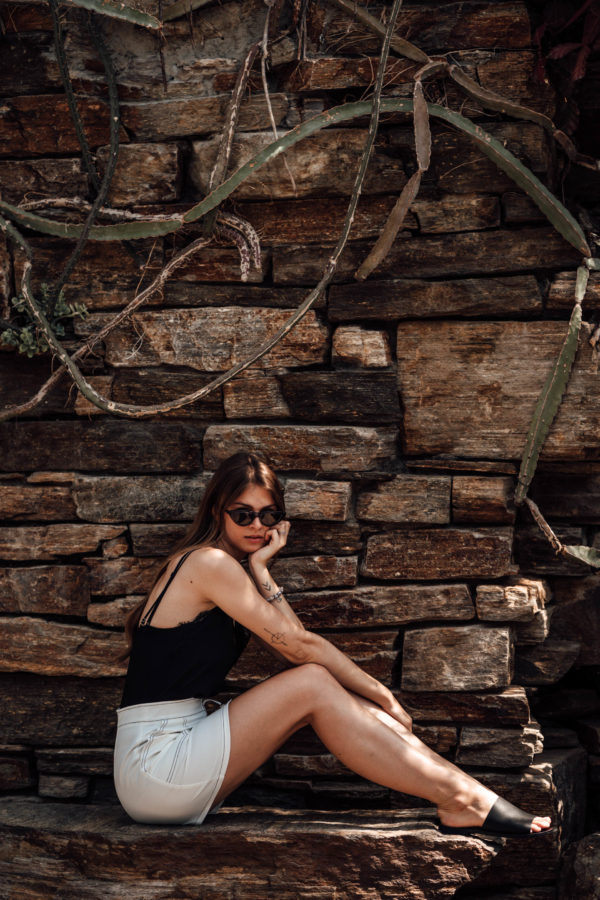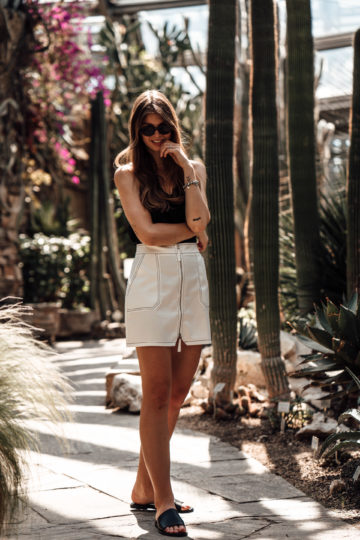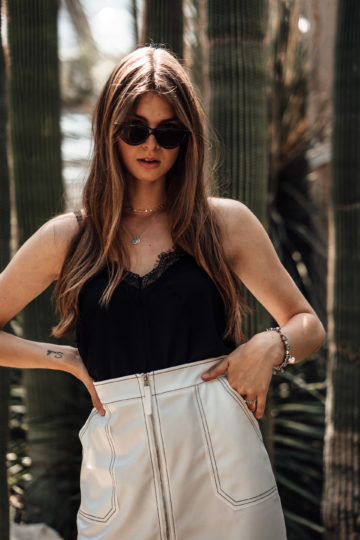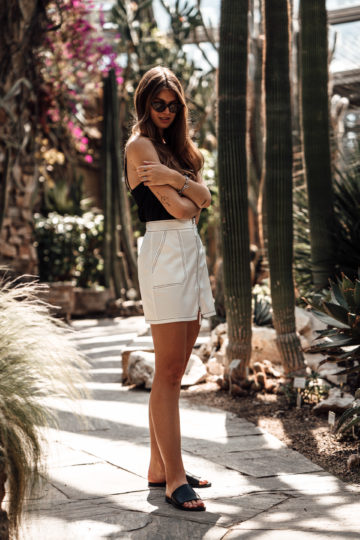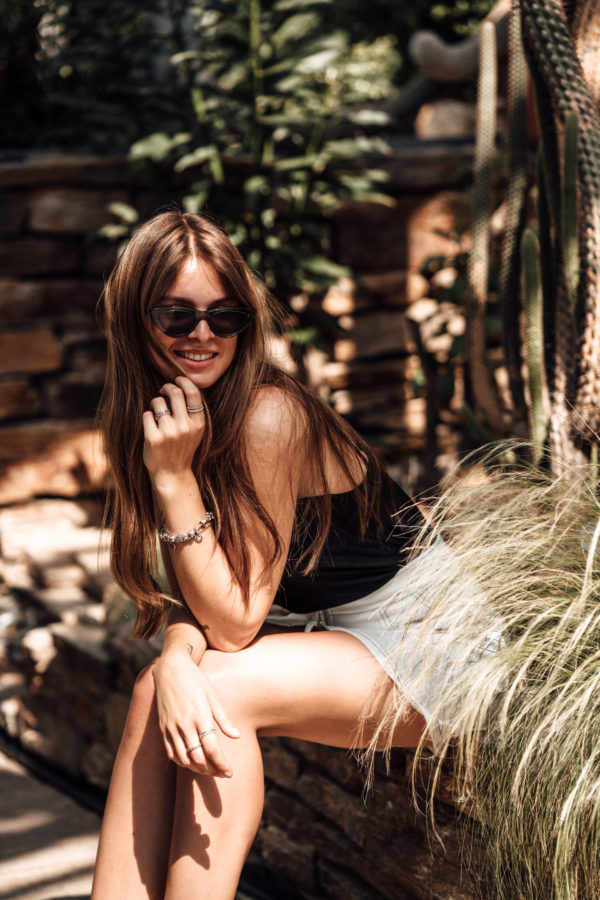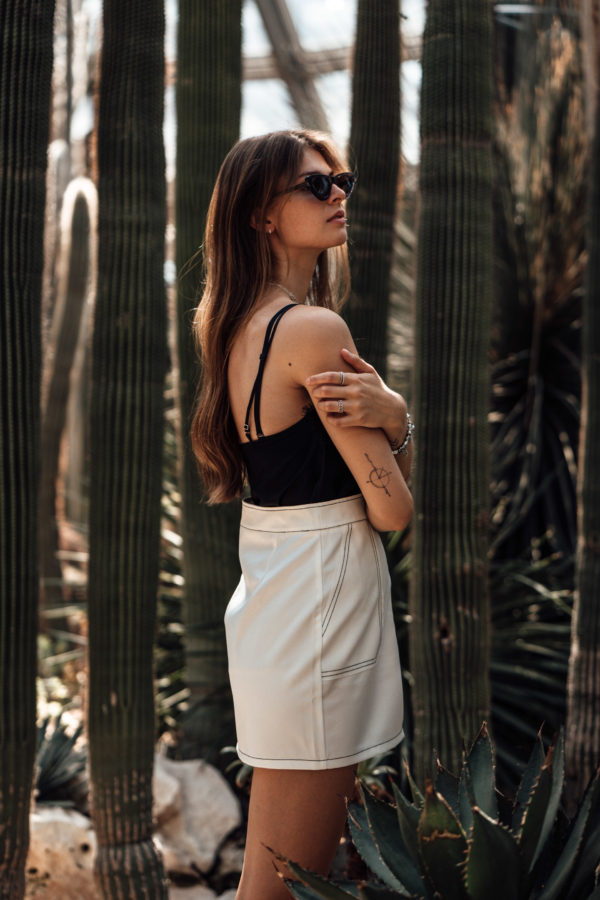 *PR Samples contained – Set Fashion top || Missguided skirt || Sol Sana shoes || Chimi Eyewear sunglasses