Blog Posts and Youtube Videos of the Week
I finally finished off with all my Cape Town posts last week and shared three posts in total. I first wanted to talk a little bit more about Cape Town as a travel destination but ended up focusing on the outfits and fashion related content. The first post I shared last week was about how to pack for a summer vacation. I shared some tips and tricks and talked about how I always pack my suitcase when I am going somewhere warm and sunny. The second post of the past week I spoke about swimwear trends 2019. A lot of really nice styles will be in fashion this summer season, and I couldn't write about all of them, so I focused on four swimwear trends. Check them out and let me know what you can't wait to wear this summer.
Last but not least I shared another outfit post from Cape Town. It was the outfit I was wearing on our arrival day and all about an oversized Burberry Shirt and black pants.
On YouTube, I shared two new styling videos as well as another episode of BBSTB. Next week I will finally start sharing travel vlogs again as I recently was in Amsterdam for 24 hours and am flying to New York tomorrow morning.
Looks of the Week
It was a busy week, and the weather wasn't the best, so, unfortunately, I didn't take a lot of photos in general. Additionally, I was sick the first days of the past week and didn't leave my bed at all. But I promise, that I will have more looks to share from next week on and I can't wait. 🙂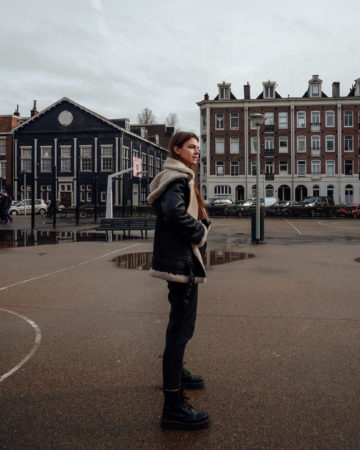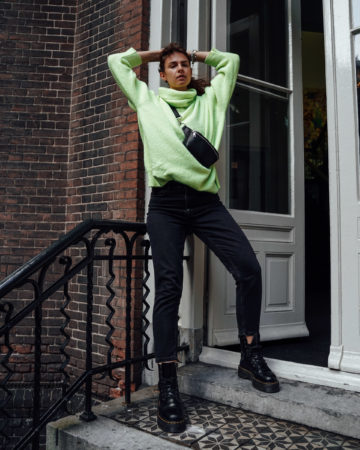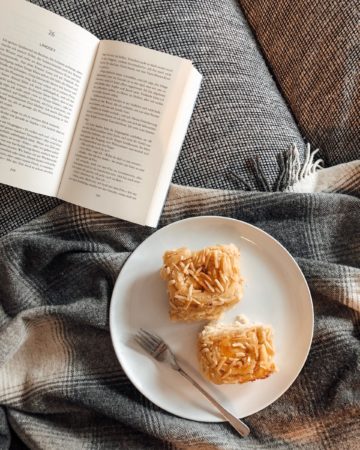 What happened the past week
As I just mentioned, I was sick the first days of the past week. I started feeling sick on Friday, and even though I spent all day in bed that day, I wasn't feeling any better until Monday. That's why I spent Saturday, Sunday and Monday in bed and have nothing interesting to share about these days.
I was finally feeling better on Tuesday – not very well, but better – and decided to go to the office to work a little bit and join a Zalando event in the early afternoon. The event was quite nice. I got to see some blogger friends from Berlin and had the chance to listen to a panel talk about fashion and personal style. Afterwards, I went back to the office and tried to get some work done before going out with my boyfriend in the evening for dinner to celebrate 10 1/2 years together. Wednesday I also had some time to get work done in the office as well as a meeting. I was still feeling a little bit sick but tried to get some work done before our trip to Amsterdam on Thursday.
I also had to prepare some last things for our trip to New York and Costa Rica and couldn't spend another day in bed.
We had a flight to Amsterdam around noon on Thursday and arrived in the afternoon with a little delay. First I was super annoyed, but I decided to use the delay to write some posts 🙂
Once we were in Amsterdam, we headed straight to the hotel to leave our luggage there before meeting up with Sandra and her boyfriend to head to a café for a little lunch. Afterwards, we went back to the hotel to work a little bit before the Pandora event in the evening – the reason for our trip to Amsterdam. The event was all about the new collection Pandora Garden, and the location was filled with flowers and plants, it looked amazing! I had such a fun time and enjoyed it a lot. 🙂 Since we had a late flight back to Berlin on Friday, we had some time left in Amsterdam. Once again, we had shitty weather and couldn't really do anything. That's why we stayed in our hotel room until 2 pm to work a little bit. Afterwards, we left the hotel for lunch and walked a little bit through Amsterdam as long as it wasn't raining, but overall we didn't do a lot but killing time until it was time to head to the airport haha. It's so sad, that the weather was so bad because I actually like Amsterdam a lot.