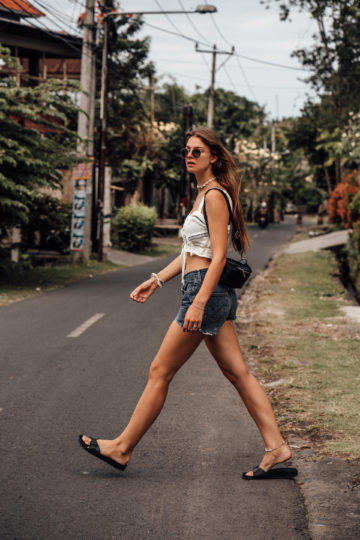 I came back from Bali almost a month ago, and I still haven't finished sharing all the pictures with you guys. I will try to be very productive and to share three posts with pictures from Bali this week and to finish off everything next week. 🙂 Including today's post, I have five posts left from Bali. And while I am sharing all the Bali content on the blog, we are also taking new outfit pictures in Berlin so that I can share the first autumn outfit inspirations as soon as possible. So, there is a lot coming guys! 🙂 Also, I am trying to create new content for Instagram as well as editing all the vlogs for YouTube. Each channel will show you different content, so make sure to follow me on Instagram and YouTube as well, if you don't want to miss a thing and for an overload of inspiration.
But back to the outfit, I would like to share with you today. You won't be surprised when I tell you that I was wearing a combination of shorts and a top the day we took these outfit pictures again. It is the easiest way to dress in summer, and since I was on vacation, I did make a lot of use of this easy combination.
How you combine your denim shorts
When you want to keep it simple and go for the combination of shorts and shirts without looking boring, you should always keep in mind, that it is all about the details. Denim shorts are a classic, you need in your wardrobe, and there's not much you can or have to change so they will look more interesting.
Leave the shorts the way they are and try to focus on your top as well as the accessories. When it comes to what kind of top to wear, I would always recommend to either wear a basic t-shirt and add lots of accessories or a top with an interesting cut, some details such as cut-outs, embroideries or lacings.
In this case, I combined my denim shorts with a white crop top, that has quite a few details. It has a few cut-outs, buttons in the front as well as a lace you can tie in the front. This top definitely doesn't need any more details. But nevertheless, I decided to add some more accessories to this look as well. I opted for a shell necklace, my belt bag worn on my shoulder as well as a pair of sunglasses. The shell necklace trend is one of the trends I like a lot and was wearing a couple of times in Bali. I also hope that this trend will stay a little longer, so I can wear it next year as well. Well, to be honest, I will probably wear it no matter if it's still a trend or not. I have been wearing my shell anklet for years now, and this year it became a trend as well. But I enjoyed wearing it before that trend as well. How do you guys think about trends? And do you always go with the trends or do you like to break out from time to time and do your own thing?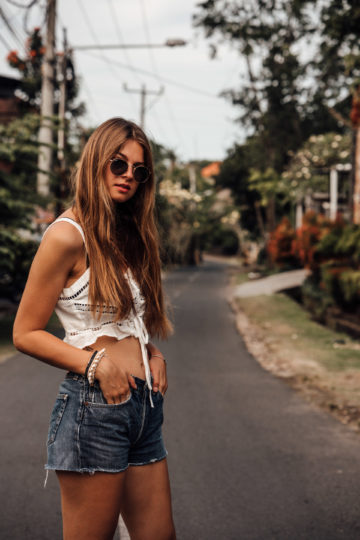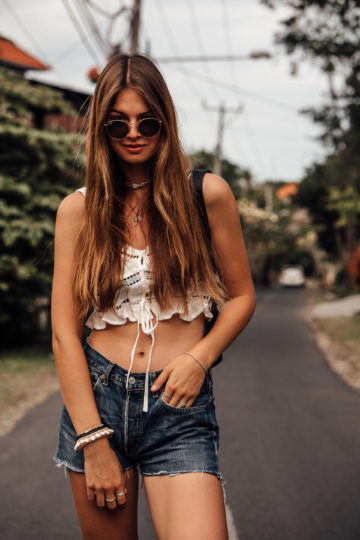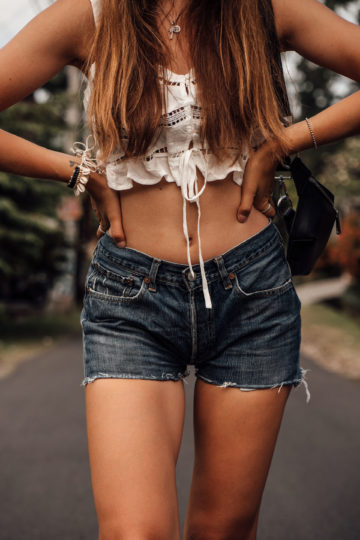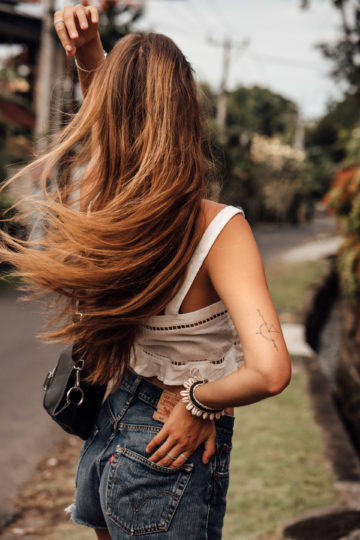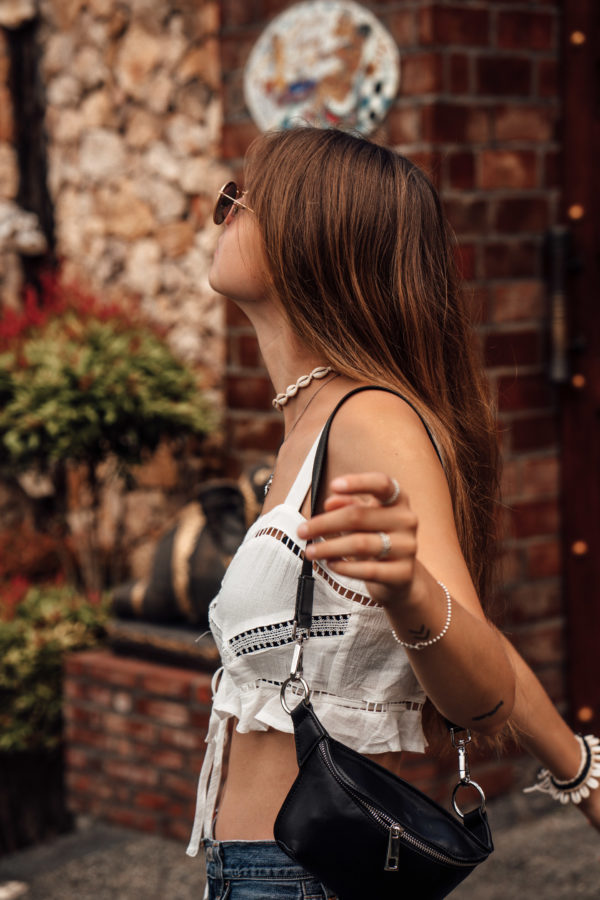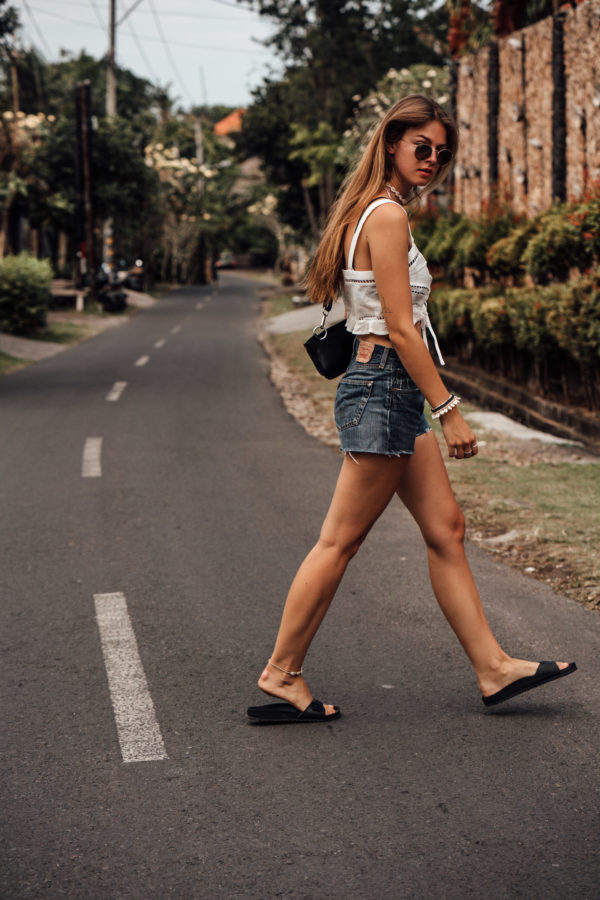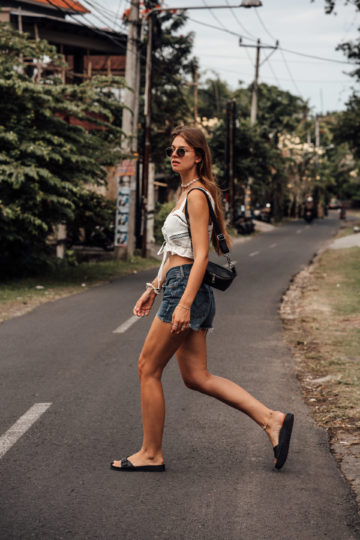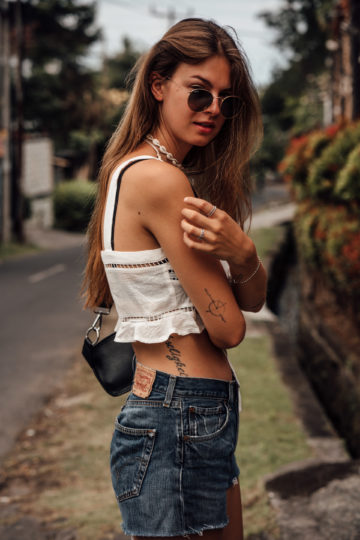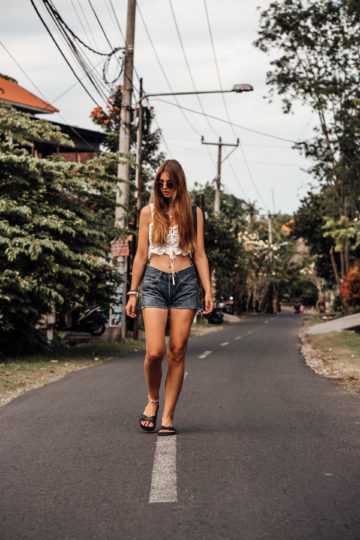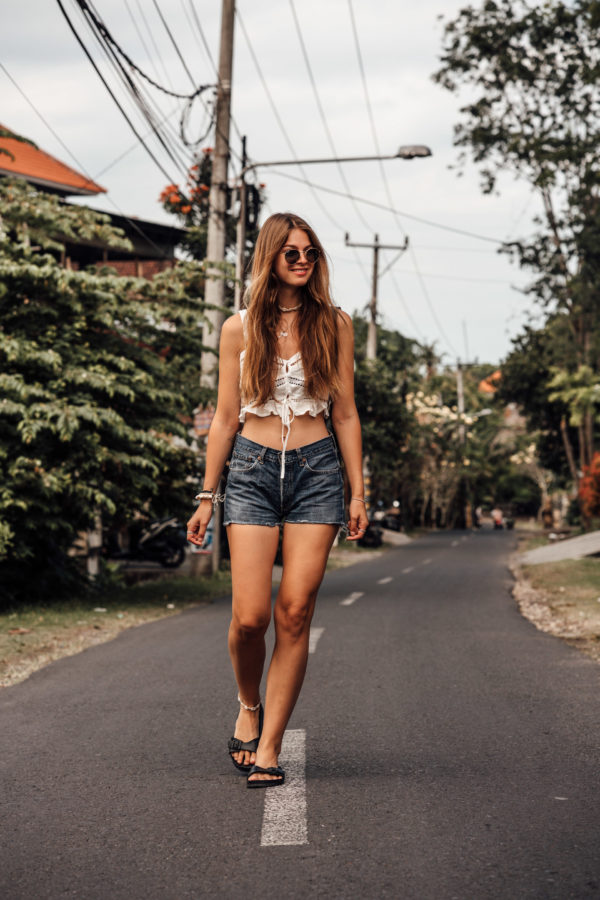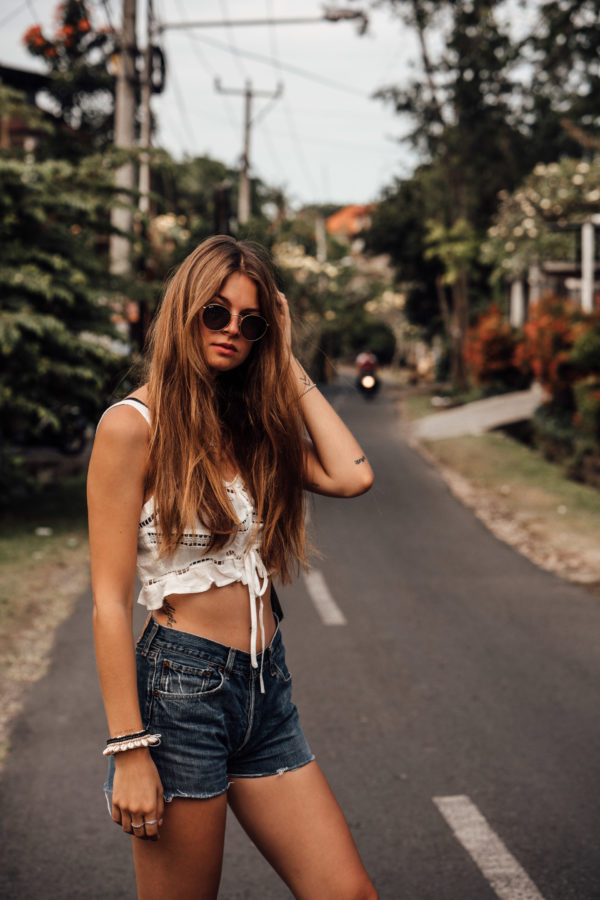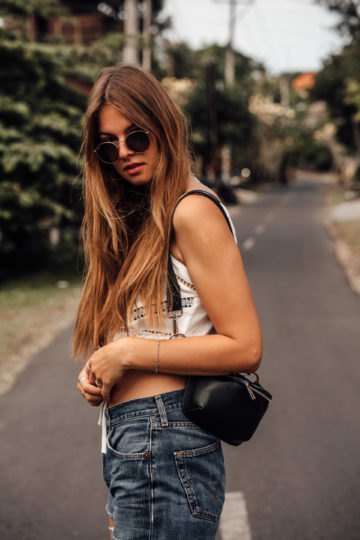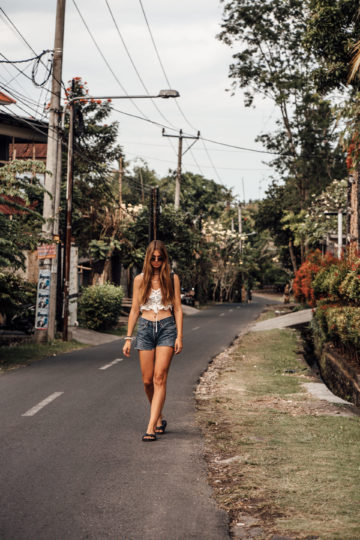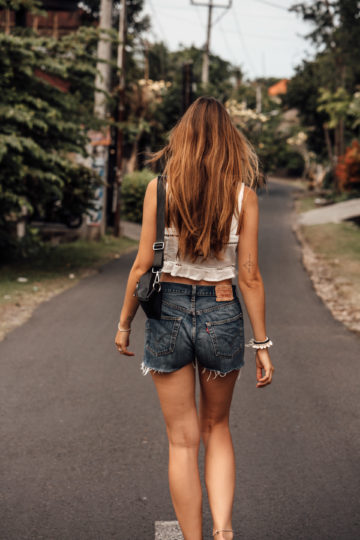 *Ad, brands named – Levi's Shorts || Verge Girl Top || Bershka Belt Bag || Ray Ban Sunglasses