I shared a few outfits from Bali, but I didn't really write about this island and shared more tips, recommendations and co. That's why I would love to write about nature in Bali and why this island is the perfect destination for all nature lovers. Also, since I have two more outfits from Bali left – do you want me to write about the outfits or do you have any questions, Bali related topics you want me to write about? Let me know what I should do by leaving your thoughts in the comments.
If you have seen most of my Bali pictures, you might already know, that the nature in Bali is one of the reasons why I love this island so much. You also may have seen the variety in landscapes as well as the beautiful colours. I have to admit, it is not always easy to capture all the beauty, but at least I tried, and you may get an idea of how beautiful this island is even though you haven't travelled there yet.
Why Bali is perfect for nature lovers
I already mentioned that Bali has a variety of different landscapes to offer. Ergo you will find everything from beautiful beaches over volcanos to jungles on this island. I haven't seen it all, but I got to see a lot during my two travels to Bali and what I've seen so far left me speechless from time to time. We saw some beautiful waterfalls (some of them super crowded, but still beautiful), we saw the Gunung Agung from a distance (quite impressive, but it probably is way more impressive once you get to the top of the volcano) and we walked through several rice fields and terraces.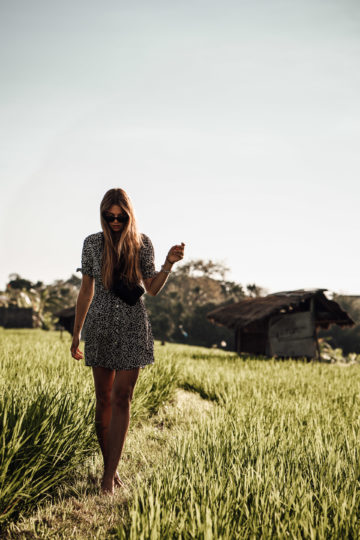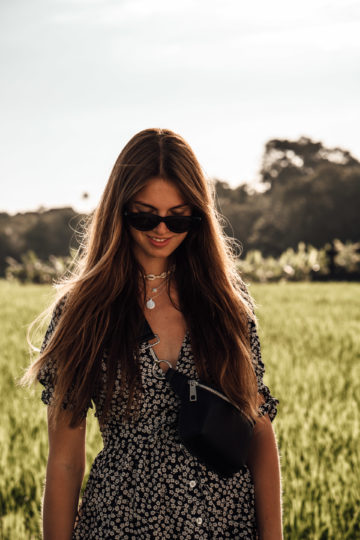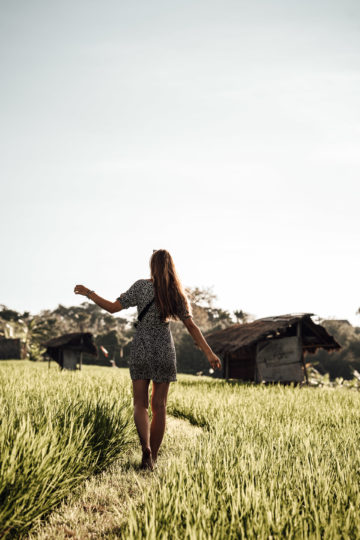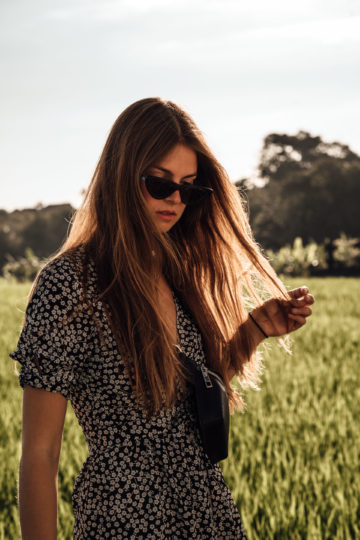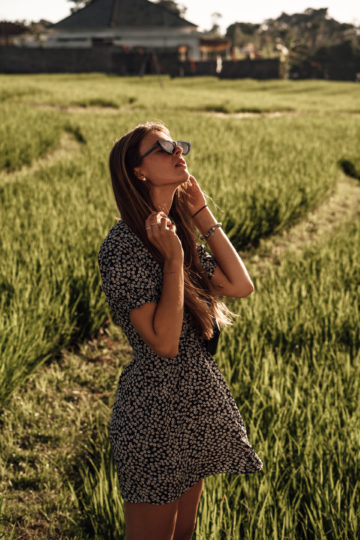 The only thing I really want to discover next time is all the beautiful beaches. We have seen a few beaches in Bali, but they weren't the most beautiful beaches I have ever seen. Actually, they weren't very beautiful. But I know, that Bali has a lot of amazing beaches as well as palm tree fields, you just have to drive a little bit and leave the areas that are close to the airport.
Find rice fields everywhere in Bali
As we took these pictures in the rice fields just in front of the door or our private pool villa, I would like to talk about them once again. I do like the rice fields and terraces in Bali a lot. This year they looked so different to when we were there last year because they were not harvested yet (is that what you do with rice? I don't know). Last year most of the fields and terraces were flooded with water, and that looked amazing when the sun was rising and setting because the water fields worked like mirrors and reflected the sunlight.
This year everything was in full bloom and super green. I really enjoyed waking up with the view of the rice fields. And, as you can see, I also enjoyed taking pictures in the rice fields haha. But how could I not?
Are you a nature lover? And if so, what kind of nature do you like best? Are you an ocean or mountain person? Do you prefer the colours of the jungle or do you just can't get enough of the oceans blue? Leave me a comment and let me know. xx