Good morning Germany! While you're reading this, I am either on a plane or at the airport in Doha waiting for our connection flight to Berlin. Yesterday was our very last day in Sri Lanka and after some trouble the days before (going to tell you more about that another day) I was both sad and happy to leave this country. Due to the trouble, we booked another hotel for the last night, and it was the best decision every because so we could enjoy the last day to the fullest after being very unhappy at the other hotel. Anyways, this is a topic to be told in another post. Today I want to share another beach outfit shot in Weligama with you. I still have so many pictures left, and I can't wait to share all of them with you. I'll stop posting Sri Lanka content on Thursday, because from Friday on I'll tell you everything about the Fashion Week and share more current content 😉 But the next four days (including today) you'll see beach and summer content.
White Beach Dress from Pitusa
Let's be honest: nobody likes to dress up when on a summer vacation somewhere where it's very hot. We keep it simple when we're somewhere on the beach, don't we? I was wearing quite simple outfits every day here in Sri Lanka, most of the time I was only wearing my bikini or a swimsuit. And whenever I had to put some clothes on (because we were driving to another location or having lunch or dinner) I just throw a dress on. One of those dresses is this beautiful white beach dress I got from Pitusa just in time for our Sri Lanka trip. I'm a huge fan of the Pitusa clothes because they're simple yet beautiful and perfect for a summer vacation.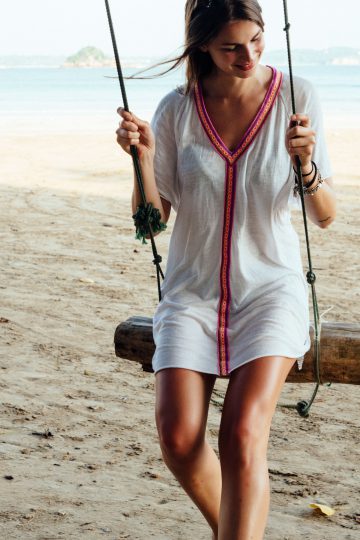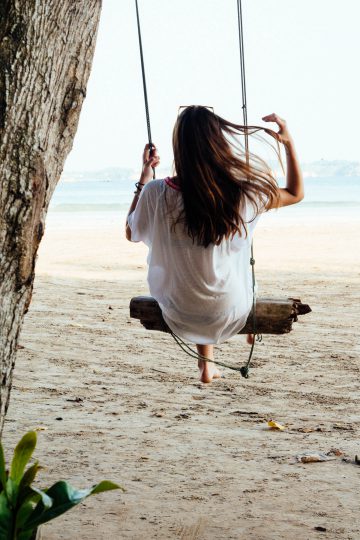 We took these pictures in front of Taprobane Island, a private island with a hotel, that looked pretty nice. You have to go through the water to enter it. In front of this island, we found a swing and (once again) I couldn't resist. Whenever I saw a swing on the beach in Sri Lanka, I just had to go there and swing for a little while. It's just so much fun, isn't it? Do you like beach swings as much as I do? 🙂
I have to confess there was nothing else but this swing, so we didn't spend a lot of time at this place. The beach in front of the island isn't the most beautiful one; there are mostly strangers selling their fish and fruits, and there was trash all over the beach. Not as much as in Thailand, but it wasn't actually clean. Anyways, I'll tell you more about the beach and trash situation in Sri Lanka in another post. For now, you can enjoy these pictures, and I hope you'll like them. Have a lovely Monday. xx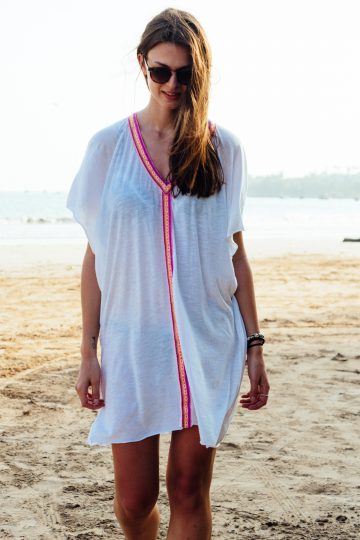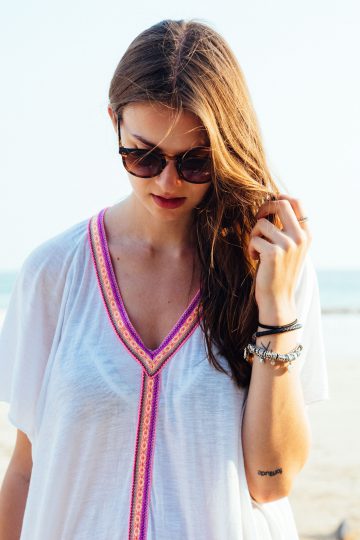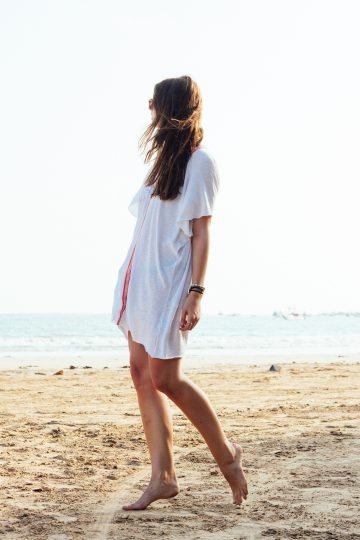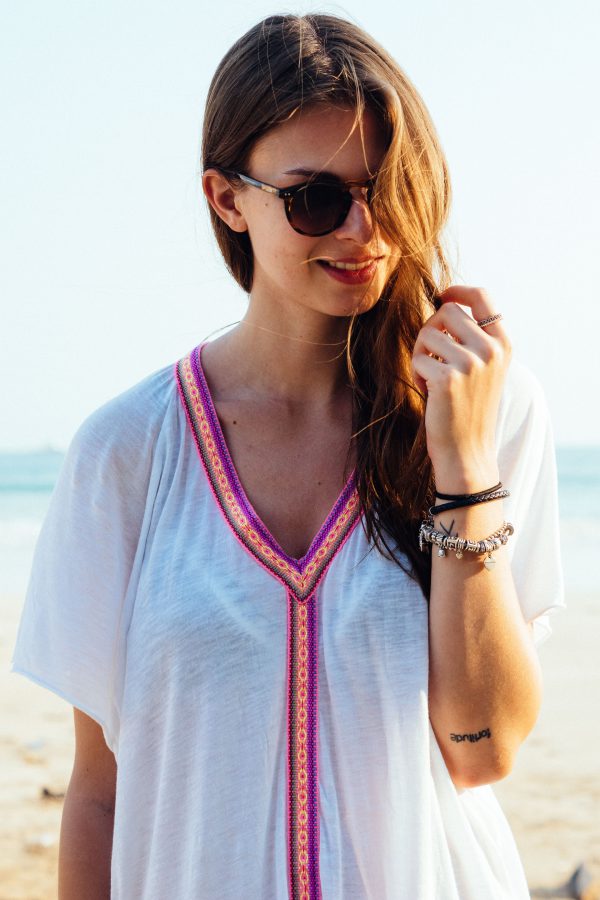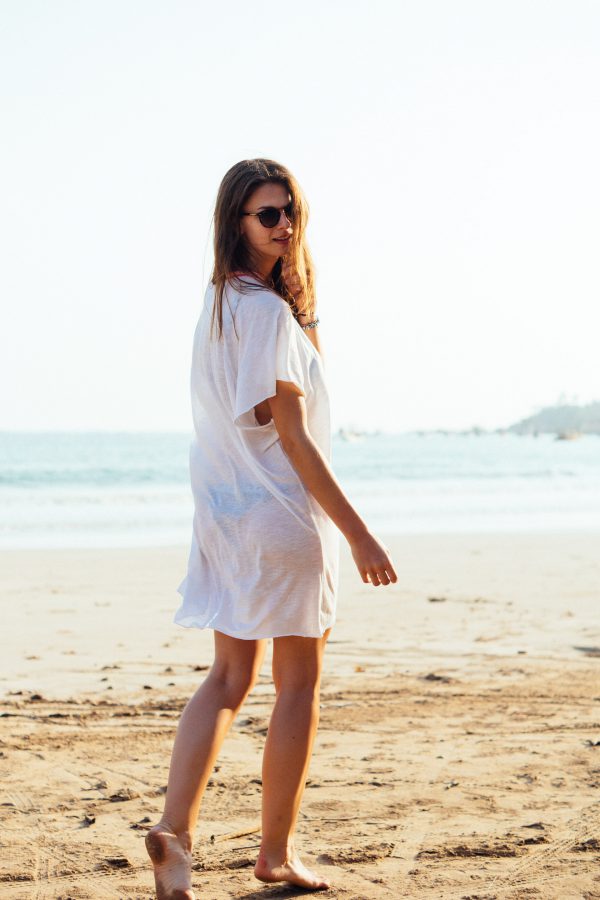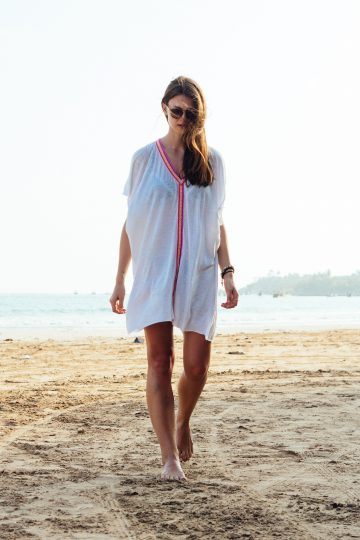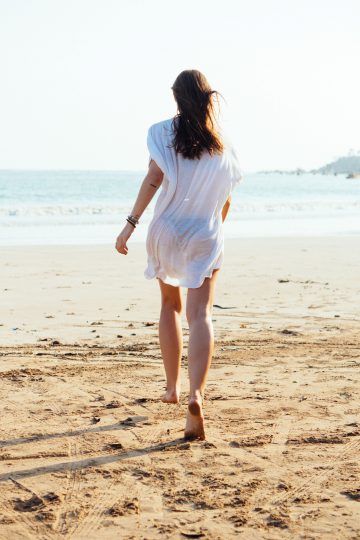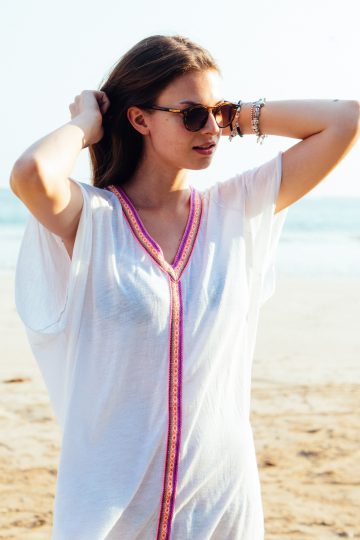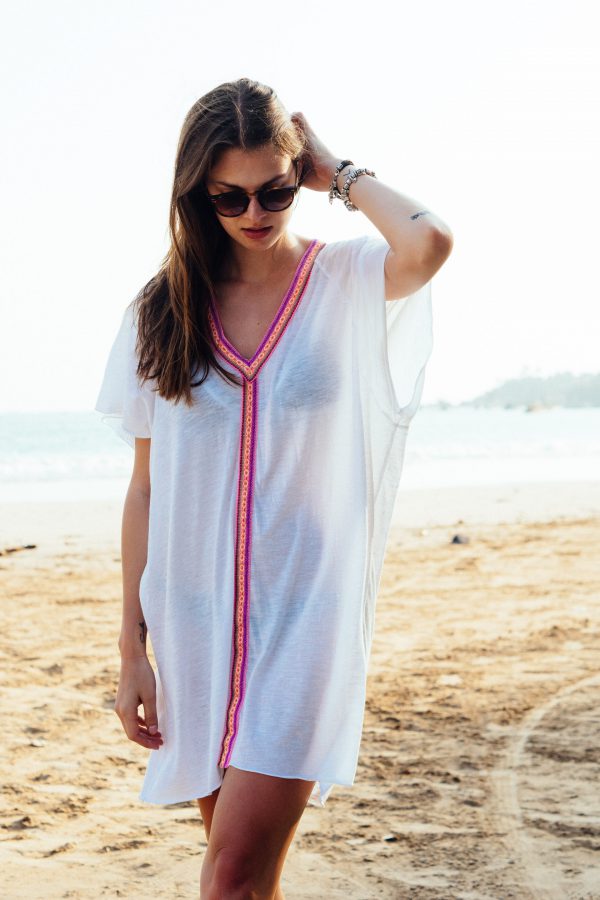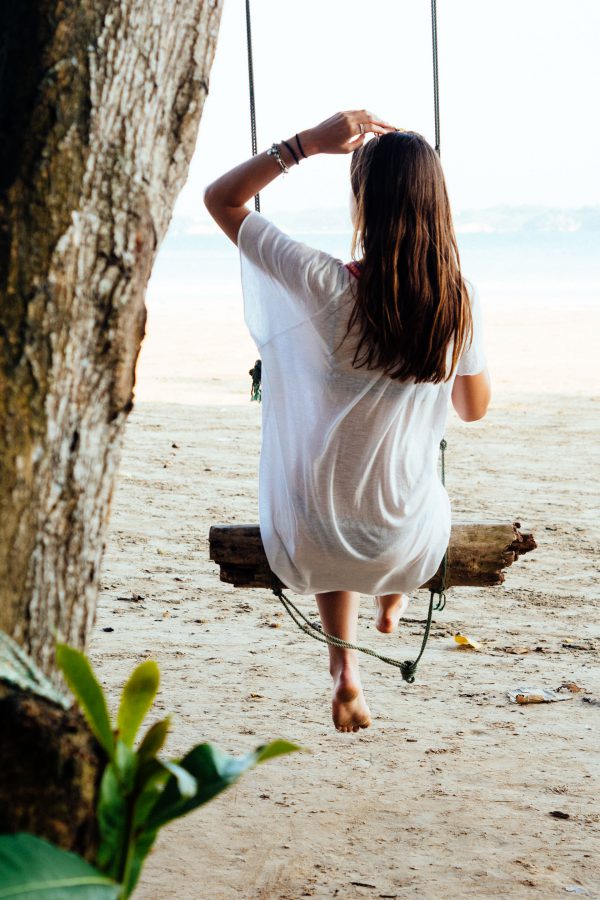 Dress sponsored by Pitusa.