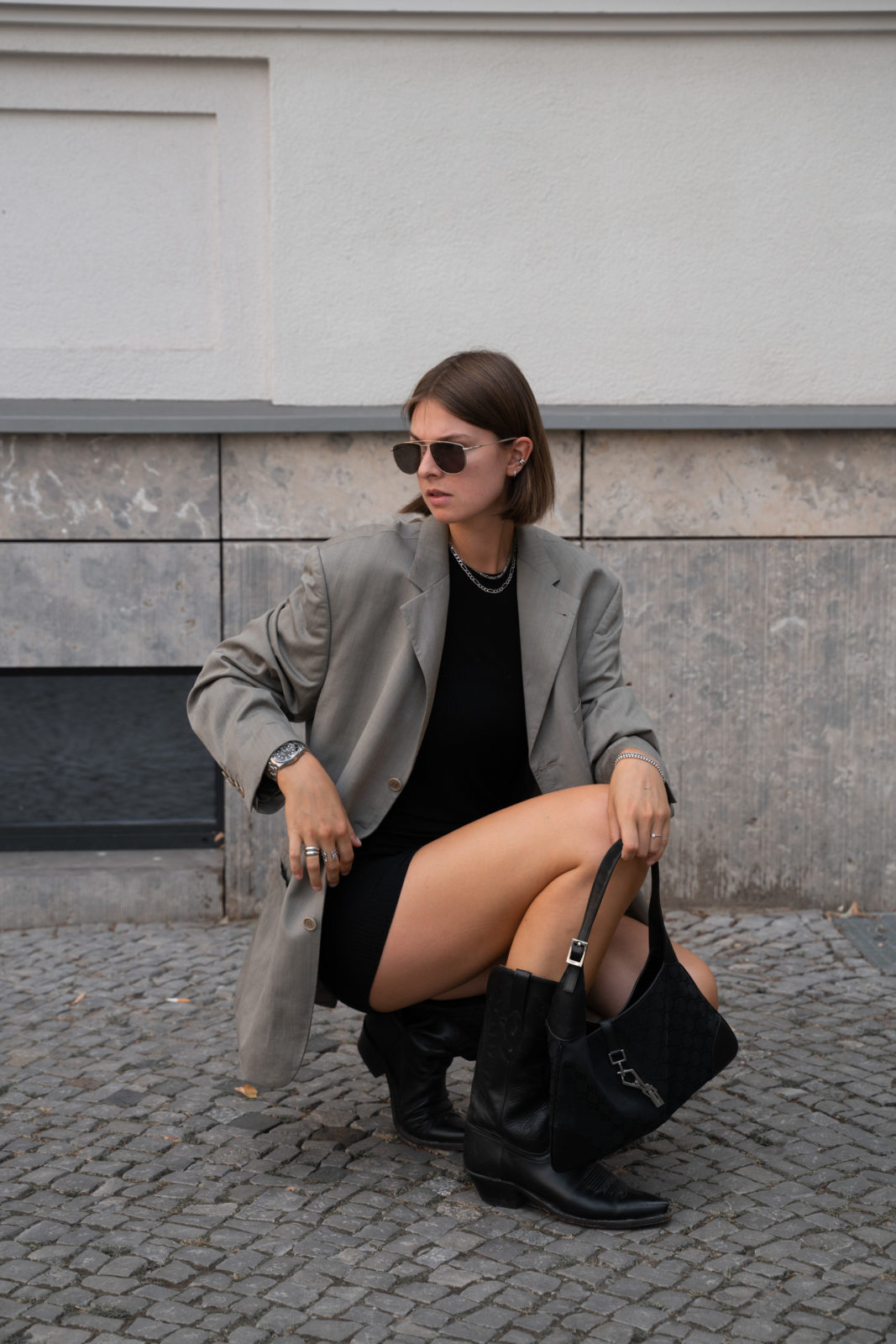 For several years now, vintage fashion pieces and second-hand styles have enjoyed great popularity among women and men of all ages. Some people find very special individual pieces in vintage and second-hand shops, others use them to put together cool outfits with a smaller financial outlay.
But vintage and second hand are so much more than that. For example, you can find popular designer pieces at a lower price than the original price in the store or get hold of styles that are already sold out.
Vintage fashion pieces could also be a good choice for those who are looking for ways to invest their existing capital profitably in this day and age. These are a great alternative to the classic asset classes such as shares, real estate as well as gold and are still completely underestimated by most.
No matter for what reason you are interested in vintage fashion and accessories, the following is a list of the pieces which are worth investing in.
Designer handbags, for example, Birkin bag or Chanel as an investment
If you talk about vintage in combination with sensible investments, then you can hardly avoid designer handbags. No bag is as worthwhile as a capital investment as the Hermes Birkin Bag.
The basic idea of the Birkin Bag handbag dates back to 1983 and can, therefore, after almost 40 years, already be dubbed a legend. However, you need to know more about the story, especially how the name came about at the Hermes company.
It happened during a flight of the actress Jane Birkin, who was traveling with her straw bag and suddenly noticed a tear in the raffia basket. As the individual pieces rolled across the floor of the plane, the man sitting next to her helped clean it up. He was the head of the family business Hermes, namely Jean Louis Dumas.
The actress Birkin then explained to Dumas why she never carried a real ladies' handbag or always resorted to the straw bag. The reason is quite simple: at that time, there was no bag of sufficient size for Birkin. As a result, the Hermes boss sketched out on a piece of paper a new type of bag in the shape of a trapezoid, the beginning of a success story.
In the meantime, the sales concept is clear: Hermes limits these bags and decides for itself who may buy the Birkin Bag. These are two factors that make the bag an extremely interesting investment. A direct purchase through the manufacturer is not possible but involves a waiting period of several years. Therefore, the secondary market is very lively with sometimes extremely high prices. Even used bags are sometimes sold for over 10,000€. The Hermes Birkin Bag Vintage is even so popular that they are sold at auctions of a special version up to $300,000.
You can hardly go wrong with classic Chanel handbags as an investment, even if they are not as highly-priced as Hermes bags.
But of course, vintage designer bags are not only suitable as an investment. As a rule, you can't afford the latest models. If you have time and patience, you can find similar vintage models or older collections at a much lower price. You won't have a new bag, but a vintage piece with history. Moreover, you can be almost certain that no one else has this bag. This makes vintage designer bags the perfect complement to your personal style. Especially popular among the vintage designer bags are models by Dior, Louis Vuitton or Prada. A great selection can be found in vintage online shops like Vestiaire Collective or The Vintage Bar, where the bags are checked for authenticity before they are sold, so you don't have to worry about fakes and replicas.
Vintage blazers and shirts for cool, effortless looks
Oversized blazers and shirts have become an integral part of fashion lovers' wardrobes. From designers to fast fashion chains, just about every fashion brand now carries a small to large selection of these. The best place to buy oversized shirts and blazers, however, is still in vintage and second-hand stores.
The best place to look is in the men's department because this is the only place to find loose-fitting styles that are a little too big. In general, vintage blazers and shirts are less suitable as capital investments than vintage designer handbags, but they are even more suitable for underlining one's own style with special individual pieces. Seen this way, they are an investment in your own style. You will be amazed how many designer blazers and shirts can be found in vintage shops. If you're lucky, you can find vintage pieces from brands like Boss, Burberry, and Yves Saint Laurent for considerably less than 50 euros.
On the blog, you can find numerous outfit ideas with oversized shirts and blazers, most of which are actually very special vintage finds. Just have a look at the Fashion Looks and get inspired for your next outfit.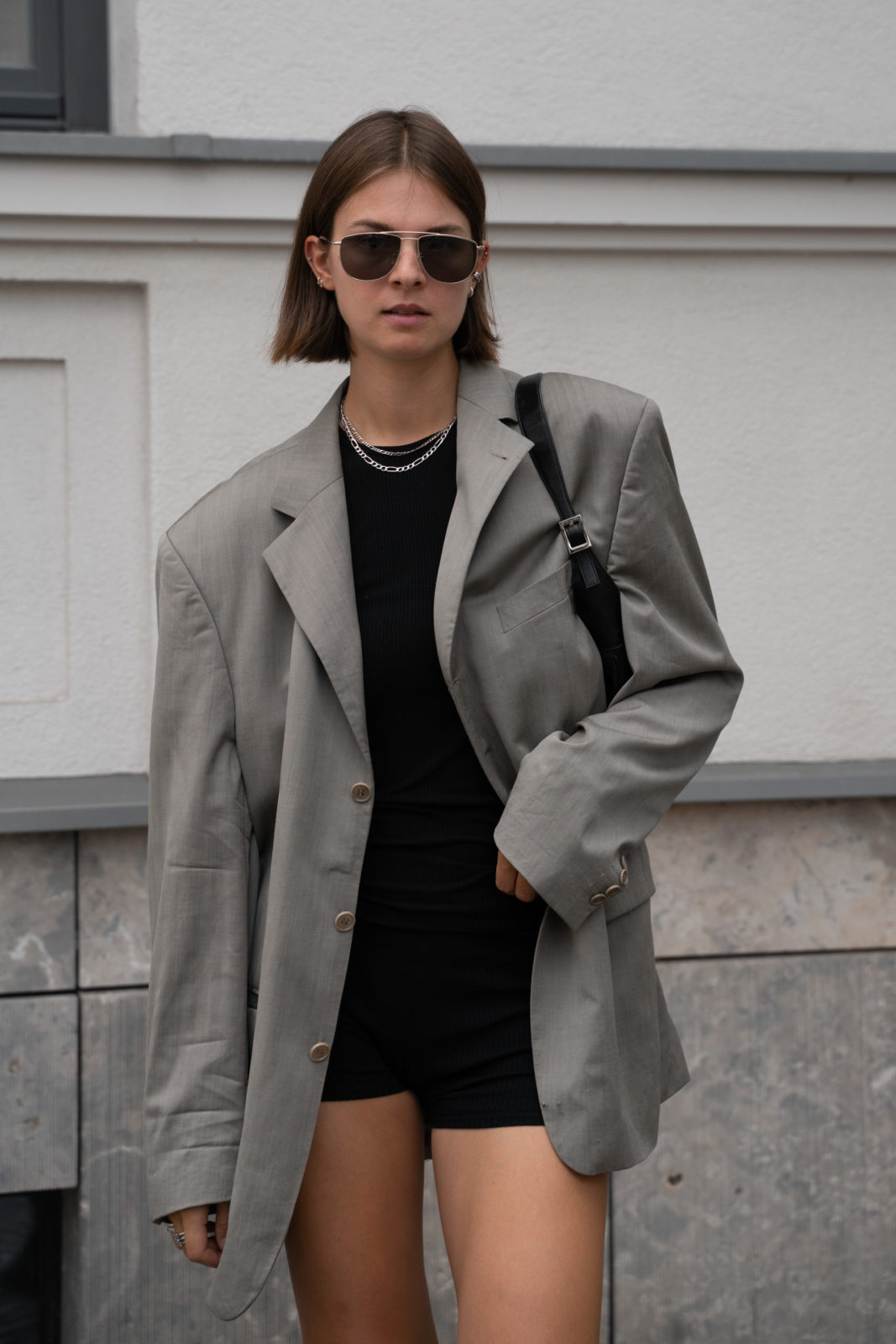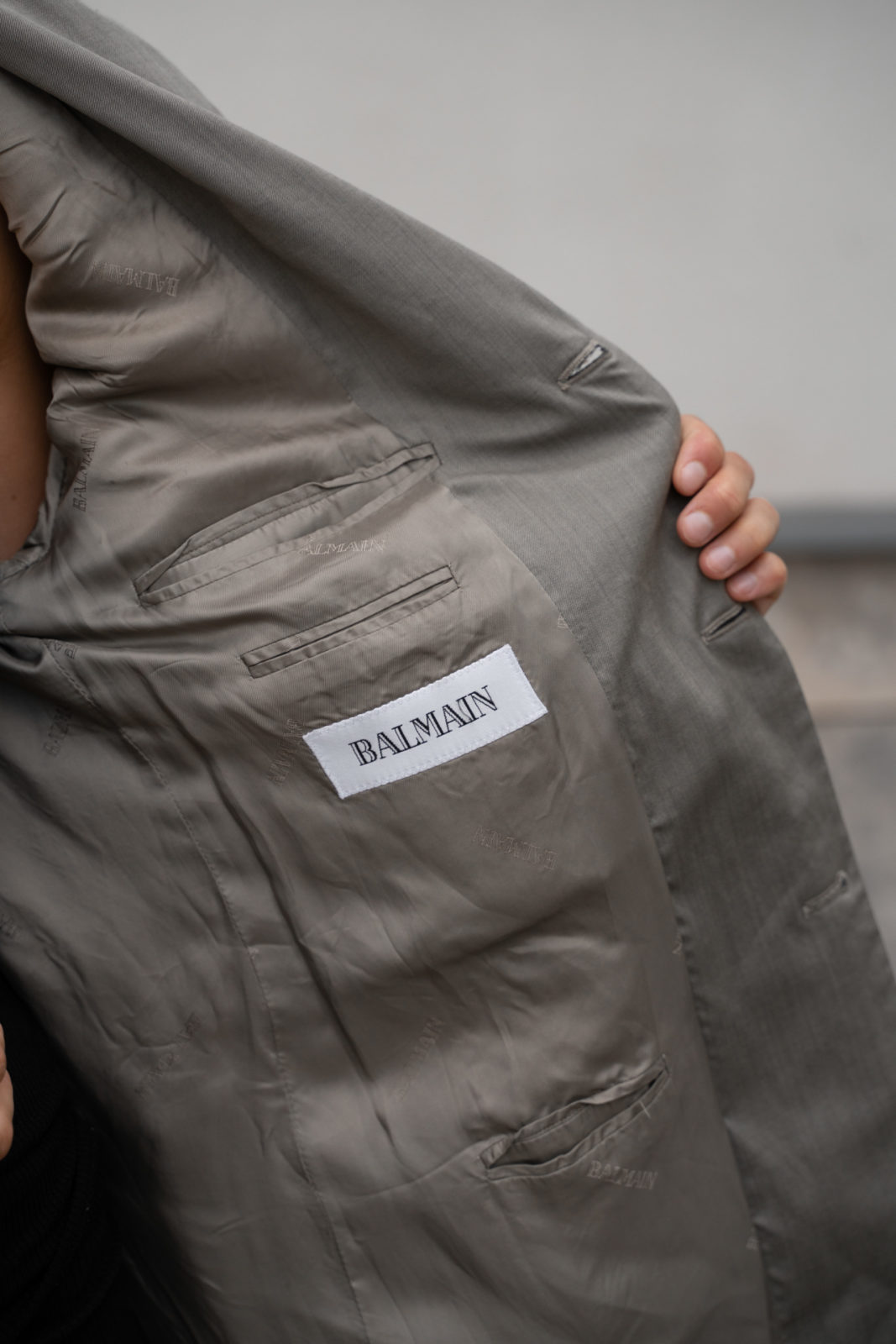 Vintage watches as capital investment: Rolex, Parmigiani Fleuri and co.
From style investments to the next capital investment. Because it is not only worth investing in vintage designer bags but also in designer watches and here, especially in the Rolex brand. They are characterized not only by their design and quality but also by their value, which usually increases instead of decreasing over time.
Rolex is a Swiss watch manufacturer in the luxury segment. Rolex vintage watches, in particular, are not only stable in value, but they have also even been able to record extreme price increases in the past.
This is mainly due to the fact you can only get certain models with years of waiting time or sometimes not at all or only vintage in shops such as Chrono24.
If you want to buy a Rolex vintage watch as an investment, you should bear a few things in mind. Not every model of the luxury watch brand is equally successful or appreciative. With the Rolex Submariner, for example, you can hardly go wrong. It is one of the most popular models and, in some versions, only available in very limited quantities. A very good example of the appreciation of a Rolex luxury watch is the green bezel version. Today, this is often traded at prices starting at 14,000 euros.
Besides the Rolex brand, there are also other designer watch brands that are worth investing in. These include the timeless models of the Parmigiani Fleurier brand. This manufacturer also comes from Switzerland and produces watches in the luxury segment, which can be of great value, both new and vintage watches. While the brand may not be as well-known as Rolex, it may be possible to achieve a more surprising performance over the long term.
If you are thinking of investing in a vintage designer watch, whether as an investment or in the hope of snapping up a luxury model at a more affordable price, Chrono24 has a great selection of different brands to suit every budget.
Chrono24 offers you the opportunity to sell a real watch – worldwide. I have already posted a watch in 2019 and sold it in a relatively short time.
You can also buy new and used watches here. Chrono24 carries out an authenticity check and ensures that only real watches and no replicas are offered on Chrono24.
It should be mentioned that when buying a used watch, you should ALWAYS make sure that the papers are enclosed and that they have to be at least checked once.
Check the papers against the serial number, see if the invoice date matches the model and make sure that the invoice also matches the delivery notes at best.
Brands like Rolex can help you check the authenticity if you ask in a store.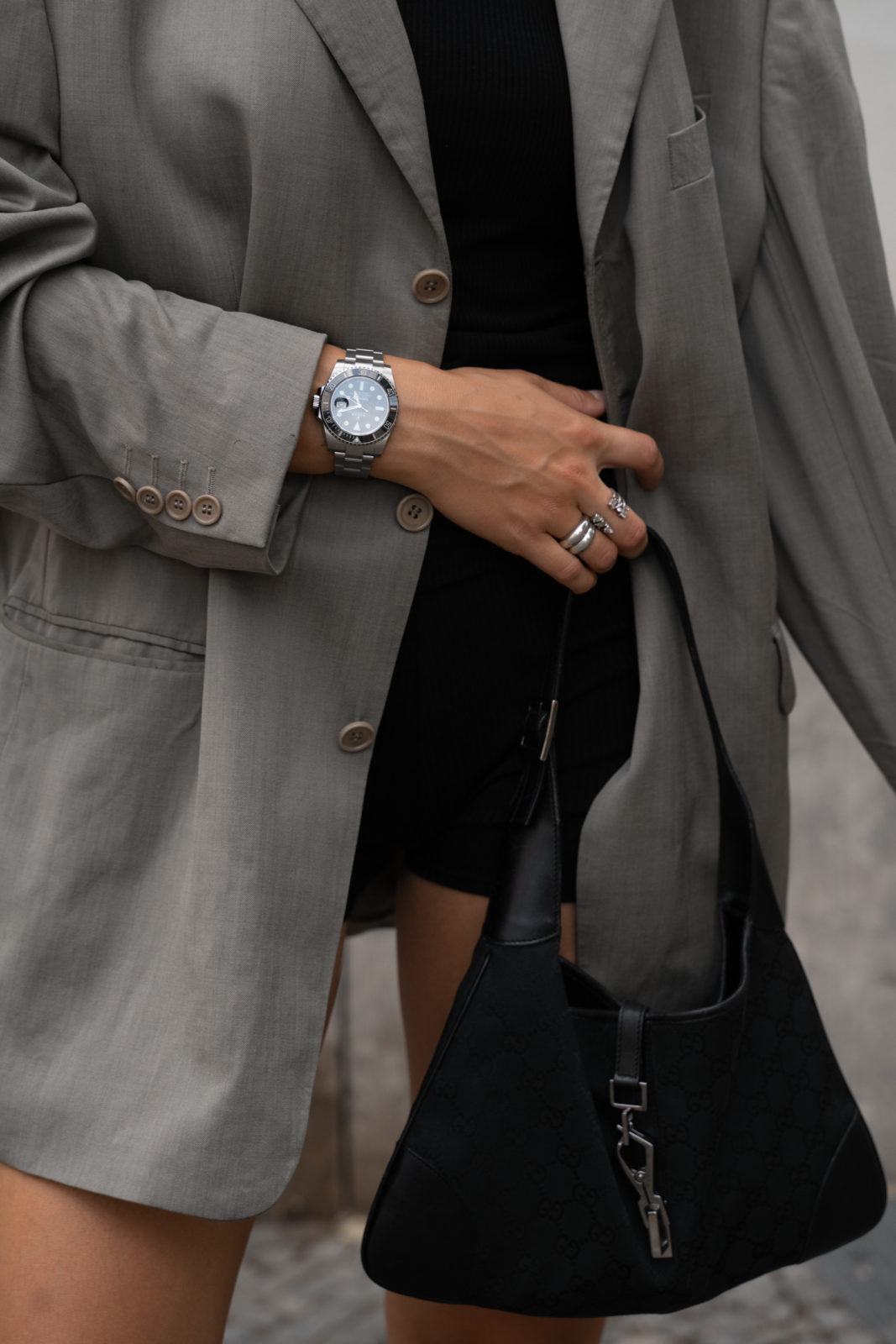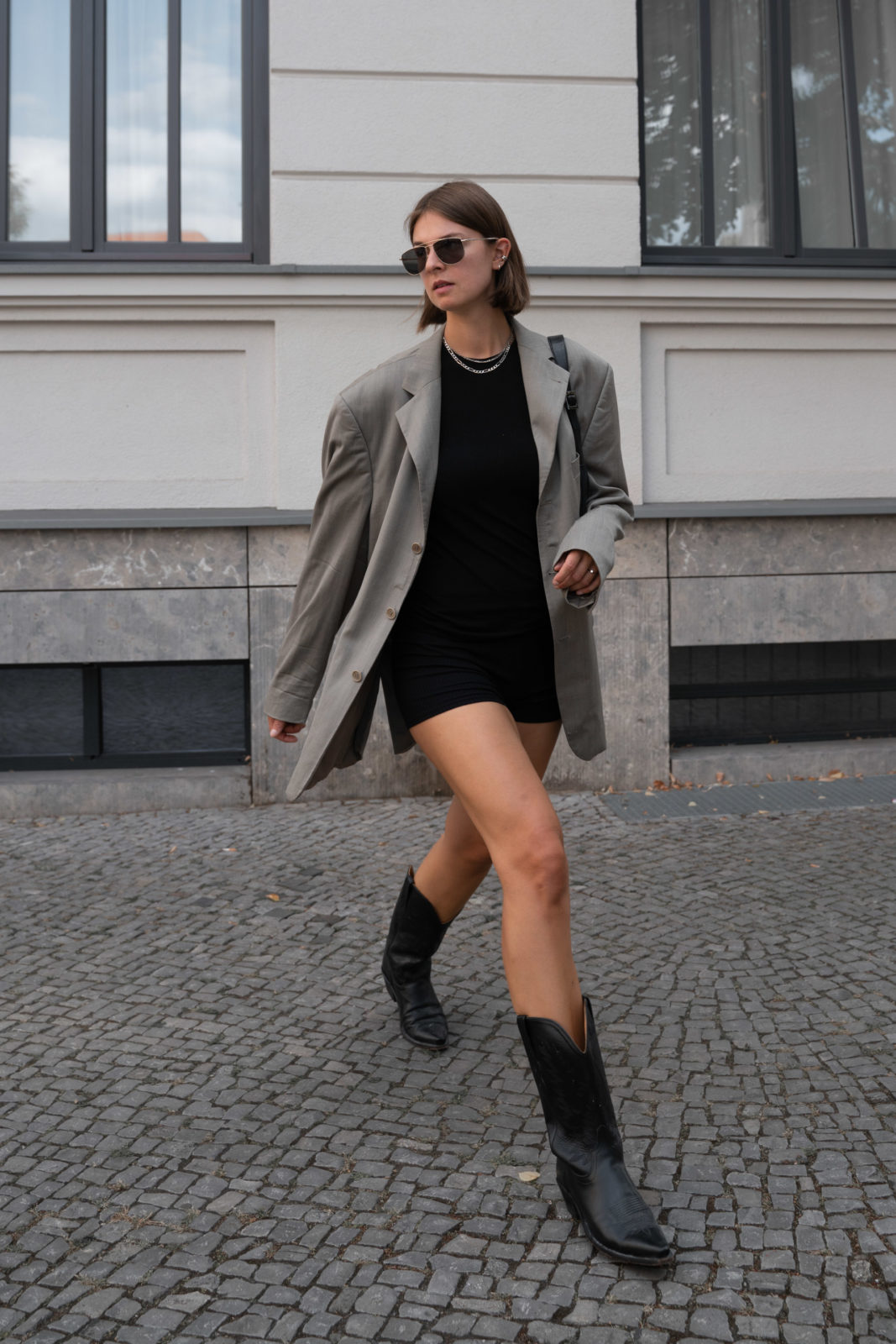 Vintage leather boots and cowboy boots are best bought vintage
Leather boots are must-haves in every wardrobe. These include classic models such as Chelsea boots or lace-up boots. For some years now, however, you have also been seeing cowboy boots on the streets and in magazines again and again. Even if this is more of a trend, it is worth investing in cowboy boots. You can now find them in almost every shoe shop because designers, as well as smaller brands and large fashion chains, have included them in their range. But it's still best to buy vintage cowboy boots because that's the only way to find authentic models that look particularly cool thanks to the "used look" and don't come across as staid as a new leather shoe. The wear on the surface makes the boot something unusual, and at the same time, as a vintage model, it is already broken in and no longer as stiff.
Vintage cowboy boots or leather boots, in general, can also be found online, but it's best to check out smaller second-hand and designer shops. Of course, there are different designers and brands, but when buying cowboy boots, the design, fit, and quality are most important.
Get the coolest style with vintage designer sunglasses
While vintage luxury bags and watches enjoy constant popularity, vintage designer sunglasses are one of the current trends. Fashion experts and style lovers love models with a retro look, so demand is currently exceptionally high. Models with colored lenses in pink, yellow, purple, or blue are especially popular. Many designers have, of course, recognized the trend and offer a selection of new models in retro and vintage looks in their latest collections. However, these models are usually not cheap, so it is particularly worthwhile to browse in shops that stock vintage designer sunglasses. Some of these are available for just a few euros, and they do not have an artificially created vintage look but are 100% retro.
The nice thing about vintage designer glasses is that they often don't go down in value either. Of course, they should not show too many signs of use. Not every designer brand is stable in value, but if you invest in vintage glasses by Dior, Balenciaga or Prada, for example, you will usually get at least the same price you paid when you sell them.