I just came back from Rome a couple of days ago and as always I want to share a little travel guide with you. But today's travel guide will be a little bit different because Rome is an impressive city and definitely not the right destination if you want to go shopping, relax, lay by the pool or something like that. Rome is a city to discover and explore. It's a city with a lot of history, and you should be prepared to walk a lot. We didn't take any buses, trains or taxis during our time in Rome; we walked every single meter (around 16 km a day). And that's my first advice for your trip to Rome: walk as much as you can and only take the bus, train or a taxi when you really need to!
So what will I talk about in today's travel guide? I won't tell you where you can go shopping best, but I'll tell you my favourite sightseeing spots, historical areas and buildings, and I'll give you one restaurant recommendation. So here we go: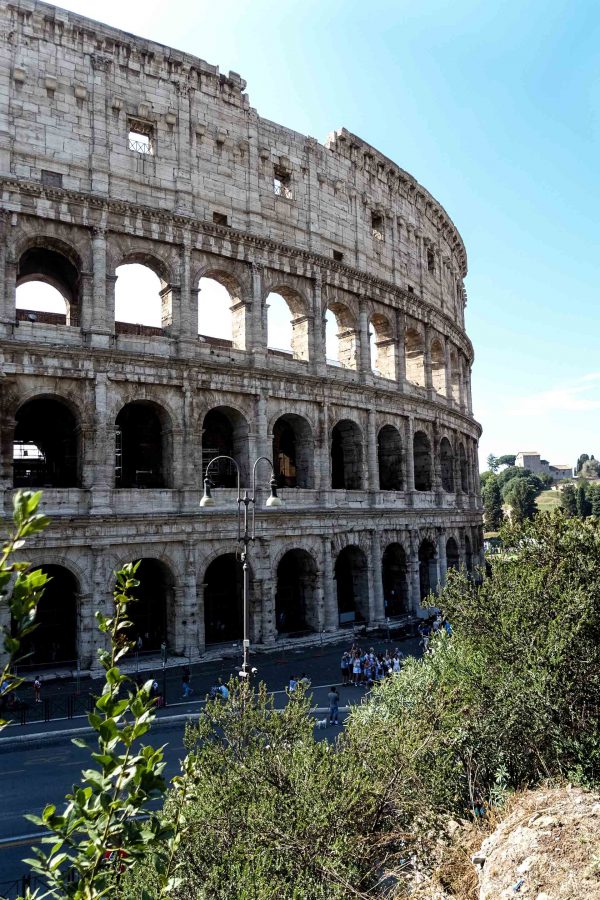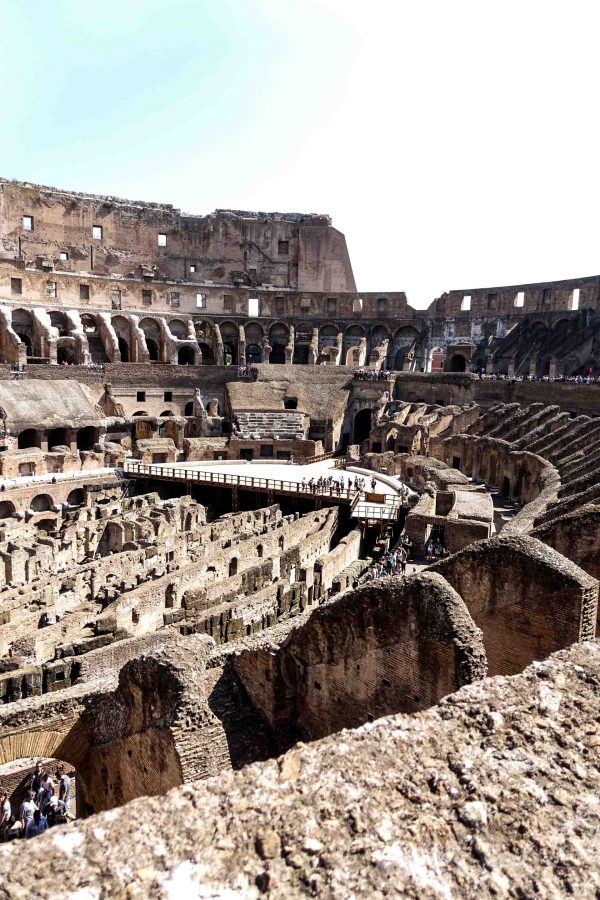 Colosseum and Foro Romano
I was very impressed when I saw the Colosseum five years ago for the first time, and I couldn't wait to see it and go inside again. It was still as impressive as the first time I saw it in real life. It's definitely a must when in Rome and it's worth waiting in line to get inside. But don't buy the Roma Pass, because the queue for people having the pass is always longer 😉 We didn't buy our tickets upfront and had to wait for 20-30 minutes only. When you buy a ticket for the Colosseum, it's valid for the Foro Romano as well, and you can use the ticket two days. We planned to do the Foro Romano after visiting the Colosseum, but we were to exhausted and needed something to drink and eat, and therefore we decided to do go to the Foro Romano the day after. When visiting the Foro Romano, you have to bring a lot of time, because the area is huge and you can easily spend a couple of hours in there. It's even more impressive than the Colosseum itself when you see all the remains and try to imagine what it might have looked like thousands of years ago…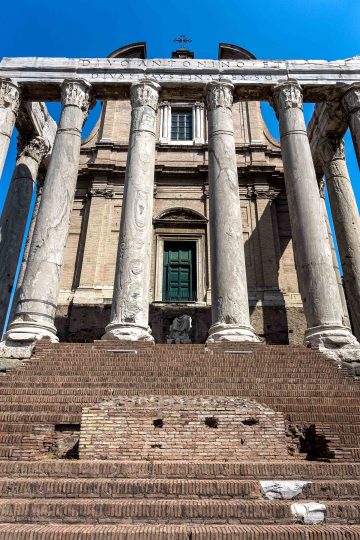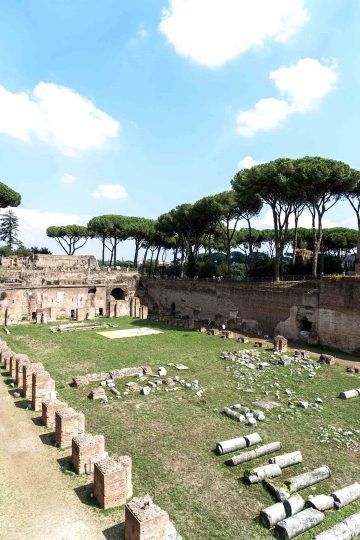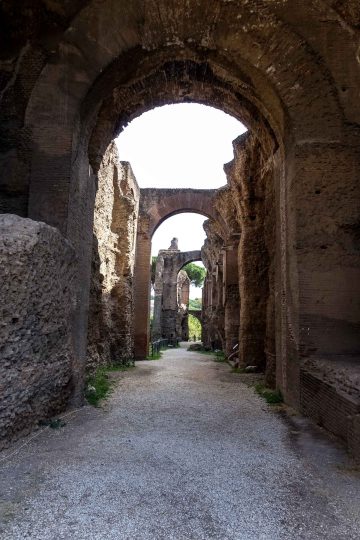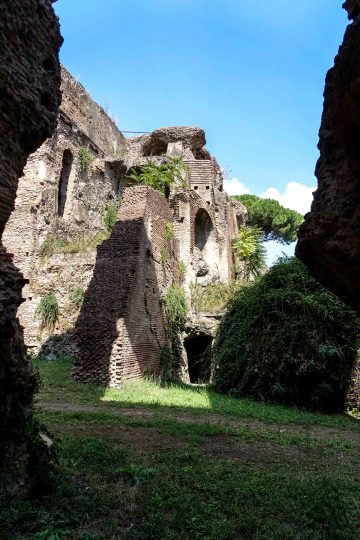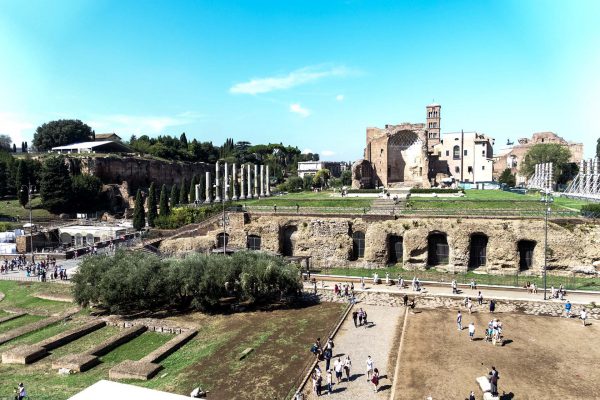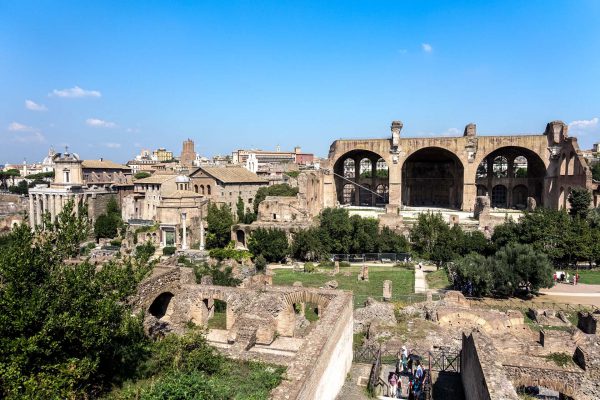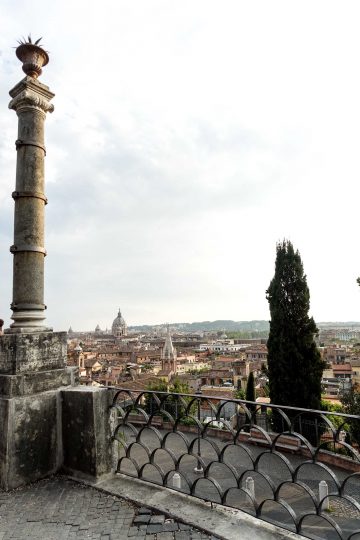 Piazza del Popolo, Passeggiata del Pincio and Villa Borghese
From the Foro Romano you can walk your way up Via del Corso to Piazza del Popolo, it's about 10 to 15 minutes, and if you stop in one of the many stores you can find at Via del Corso, you'll probably need a little longer 😉 Once you arrived at Piazza des Popolo, you have to take the stairs to one of my favourite viewpoints in Rome: Passeggiata del Pincio. From this viewpoint you can overlook the Piazza des Popolo and a lot of Rome, it's amazing! It also is part of the Villa Borghese, probably the most beautiful park in Rome. When you're tired of all the walking, and you just want to relax and enjoy the beautiful weather in Rome, Villa Borghese is the right destination for you. Rent one of the bicycles and drive through the park while giving your feet a little rest 😉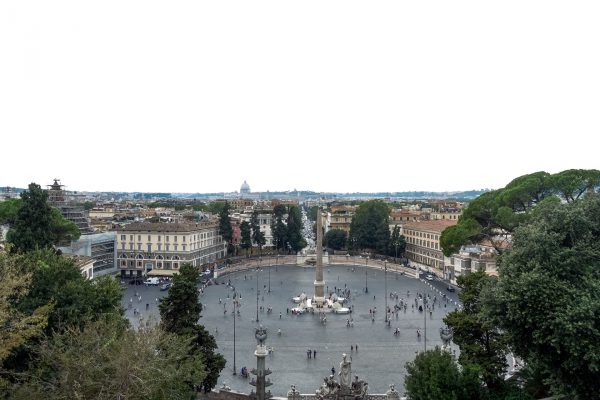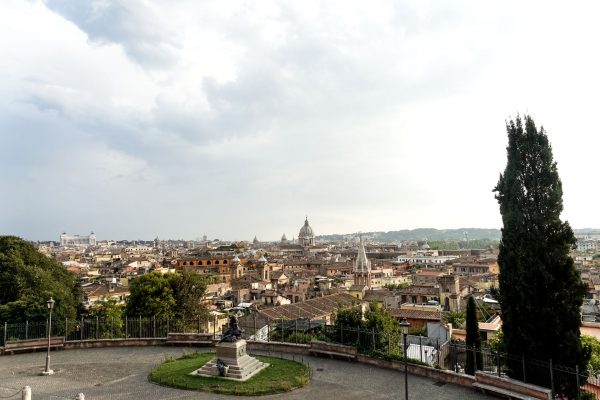 Fontana di Trevi, Piazza di Spagna and Pantheon
When walking through the streets of Rome, you'll pass a lot of sightseeing spots by chance. They are very close to each other, and some are hidden between the old buildings, so you can't see them from far away. The Fontana di Trevi is one of these sightseeing spots. It's quite big, but surrounded by houses, so you can't see it until you're staying in front of it already. When you're at the Fontana di Trevi don't forget to throw a penny and make a wish, but don't tell anybody! 😉 In the area around the Fontana di Trevi you can also find the Pantheon as well as Piazza di Spagna and, of course, the Spanish Steps. You can easily walk from one spot to the other; that's why I put them all into one point. You'll also come across other sightseeing spots and a lot of churches, so make sure to stop now and then to have a look into these beautiful buildings and to make sure you're not missing something of the historical and beautiful places and buildings Rome has to offer.
There are many more places you can visit in Rome, but these are the ones we did during our three-day trip, and I can recommend visiting them a lot. Maybe I would visit Vatican City next time as well because I haven't been there so far – I just saw the Basilica di San Pietro from the Piazza San Pietro, but that's it. Have you ever been in Rome? What are your favourite spots, historical buildings and places?
P.S.: The one restaurant recommendation I wanted you to give is Emma Pizzeria. You have to try one of the white pizzas, they're so tasty!