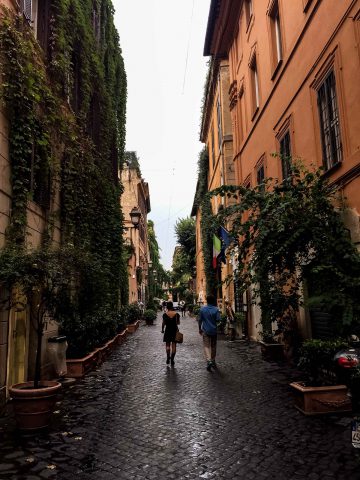 Happy Sunday everyone! You don't know how busy and exhausting the past week was, but it was great at the same time. It happened a lot, and I don't know where to start. And since so much things happened the past week, I won't tell you all the details today. I'll write some extra posts about the single happenings and share them step by step because they deserve their own posts 😉
Let's start with our trip to Rome: we left Berlin on Sunday morning, our flight to Rome was at 6.30 am. We arrived very early, drove to the hotel where we left our luggage and started exploring the city. We walked more than 16 kilometres that day as well as the following days and still haven't seen everything! I'll share a post for each day with all the details next week; that's why I won't tell you that much today. But you can check the outfit posts I shared last week as well as the travel guide I just published yesterday. These posts might give you an idea of what our three-day-trip was like. 🙂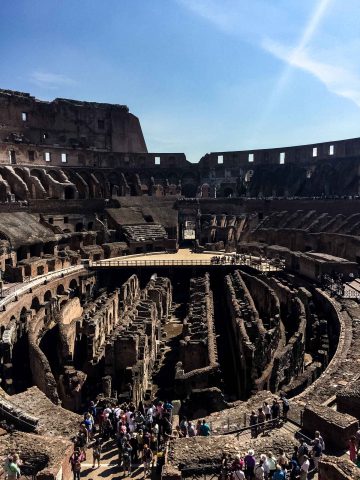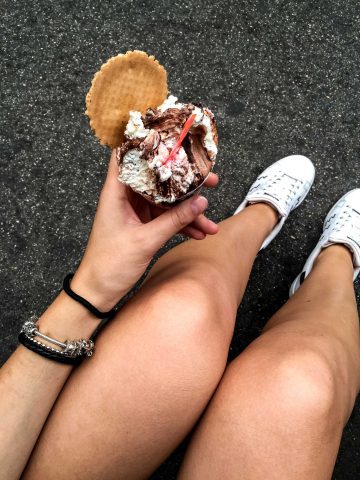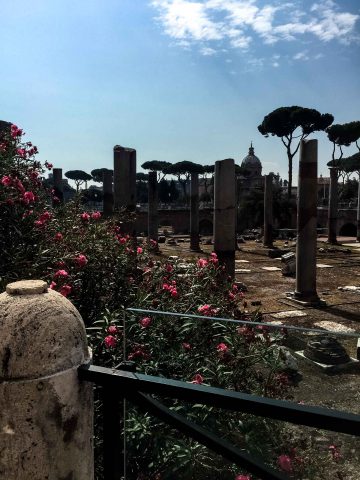 We arrived back in Berlin on Tuesday night and fell asleep right away. I was so exhausted and tired, and I knew that I would have to get up early on Wednesday because of a workshop. Therefore the alarm clock rang at 6.30 am and it was time to get ready and drive to the workshop location. You can't believe how hard it was to concentrate that day x) Luckily I had to leave the workshop early because of another appointment, that wasn't interesting at all. The highlight of the day was an event I went to in the evening: House-Running with Odlo! I already mentioned that I didn't know if I would do it or not. I wanted to try it, but I was a little bit afraid of the height (65 meters). That might not sound like a lot, but believe it is high! It took me some minutes to overcome my fear, but then I started walking down the house x) How crazy does that sound? Now I have to say that it wasn't as I expected it to be, it actually was a little bit boring. Well, boring might be the wrong word, but I don't know any other word that would describe it best. I would definitely do it again, especially now that I know how it is to walk down a house. But I would try to be faster for some more action 😉
Once again I was super tired when I came back home and fell asleep right away. I woke up early on Thursday because I had to catch up on a lot of work and I had to prepare a couple of things due to my travel to London on Friday. Yep, I just came back from Rome, spent two days in Berlin and left again. I had a couple of meetings on Friday and an event, which was quite nice.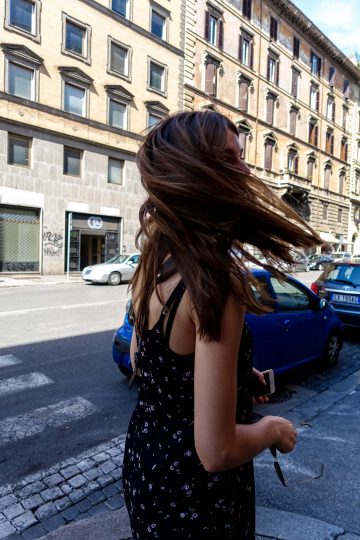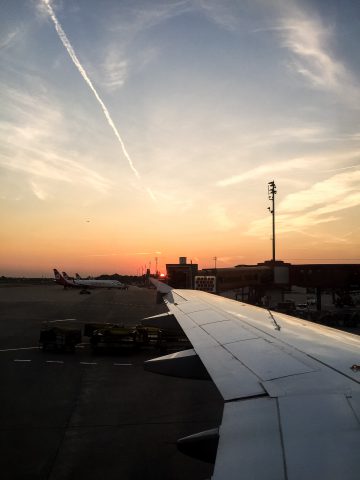 My Friday started at 5 am because I had to catch the flight at 7 am. I arrived very early in London, drove to the city and had enough time to sit in a café and work a little bit before the first meeting. I won't tell you all the details of the meeting, but there are pretty cool things coming, so stay tuned 😉 The meetings were only one reason I flew to London on Friday, I also had an event in the afternoon: Influencer High Tea with Marks & Spencer. I had such a lovely time with the guys from M&S as well as the girls from Shoppinglinks! They filmed the whole event so that I won't tell you that much today but share the video as soon as possible. 🙂 Enjoy your Sunday. xx
Favourite Song of the past week: Lif3blood – Like the Sunshine
Material Craving of the past week: autumns is here, time to prepare for this colder season and get some nice jackets: what about this bomber jacket or a leather jacket?