I would rather book a flight ticket than a designer bag! Because traveling gives me so much more than a designer bag could ever do! It doesn't mean that I do not like designer bags, but whenever I think about buying one I end up thinking about where I could go, how many travels I could do with the amount of money I would have to spend for that one designer bag. And yep, this usually ends up with me not buying the bag even though I like it.
Memories and experiences are worth so much more than clothes or things in general. And this is one of the reasons why I love traveling so much. Nothing gives me as much as traveling. Nothing can be compared with traveling. So let's talk about what I love about traveling beside the memories and experiences I get from it in the following:
Traveling is my number one inspiration source
After a little while at home, I always suffer from a lack of inspiration. I don't know what I want to wear, everything seems to look alike and boring, I don't know where to take the outfit pictures, and I am super demotivated. And whenever I am in this mood again, traveling is my "white knight." I love shopping new clothes for an upcoming trip, to reach out to brands for interesting collaborations and to plan everything I want to shoot in advance. I love searching the web for places at our travel destination; I love reading about the destination, check Instagram to see what others did there and where they went, where they ate and what they recommend to do there.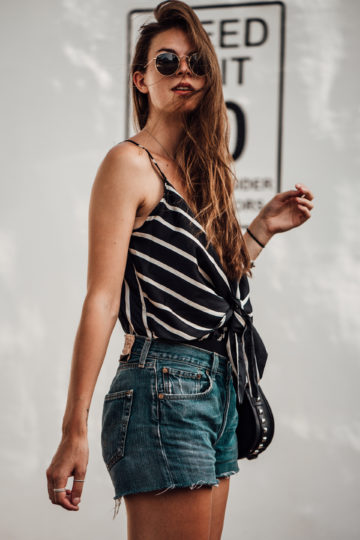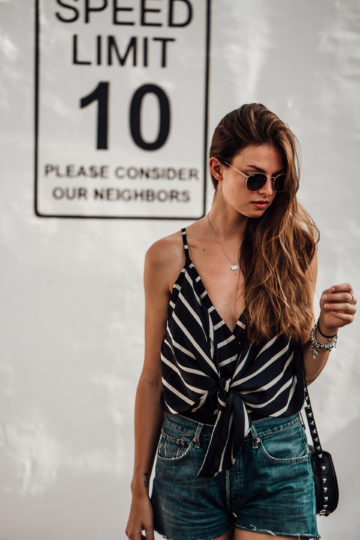 You can ask my boyfriend, whenever we arrive at our travel destination, I see thousands of locations I want to take pictures at. Well, often they just look nice, but in reality, they are not suitable for an outfit shooting. But they still inspire me, give me new ideas of what I want to take pictures of.
Traveling gives me new perspectives
But traveling is not also an inspiration source for the blog and my daily work. Traveling also affects my personal life. It gives me new perspectives, makes me see my hometown as well as the travel destination in a different way. You relearn to love your home; you will see it with different eyes and relearn to be thankful for everything you have in your home country. You learn a lot about your culture as well as other cultures and get a clearer understanding of it all.
One of my favorite travel quotes is "Why do you go away? So that you can come back. So that you can see the place you came from with new eyes and extra colors. And the people there see you differently, too. Coming back to where you started is not the same as never leaving." from Terry Pratchett, A Hat Full of Sky. And this says it all.
So these are just two things I love about traveling. There are many more, of course, but these two are the most determining ones for our Bali trip. How about you? What do you love about traveling? Or don't you like traveling to new places? I would love to hear your thoughts on this topic. xx