Well, it isn't a white autumn… but what about wearing white in autumn? Usually I prefer to wear dark colours just as blue and black at this time of the year, but the other day I felt like wearing my white boyfriend jeans instead.
White Jeans in autumn
Autumn seems to be equal to rainy weather and gloomy days, but it can be sunny and beautiful as well. It isn't the best idea to wear white when it is raining, but when the sun is shining it gives variety to all the darker autumn and winter clothes. I think, white always brings a bit summer back… doesn't it? 🙂
Even when the sun was shining, the temperatures weren't pretty high.. so I combined my white boyfriend jeans with my new Cecil sweater. I really like the combination of white with blue, so this sweater was the best choice! 🙂 I added my Pepe Jeans croc coat as well as some black booties and my Michael Kors Selma bag to finalize the outfit. What do you think?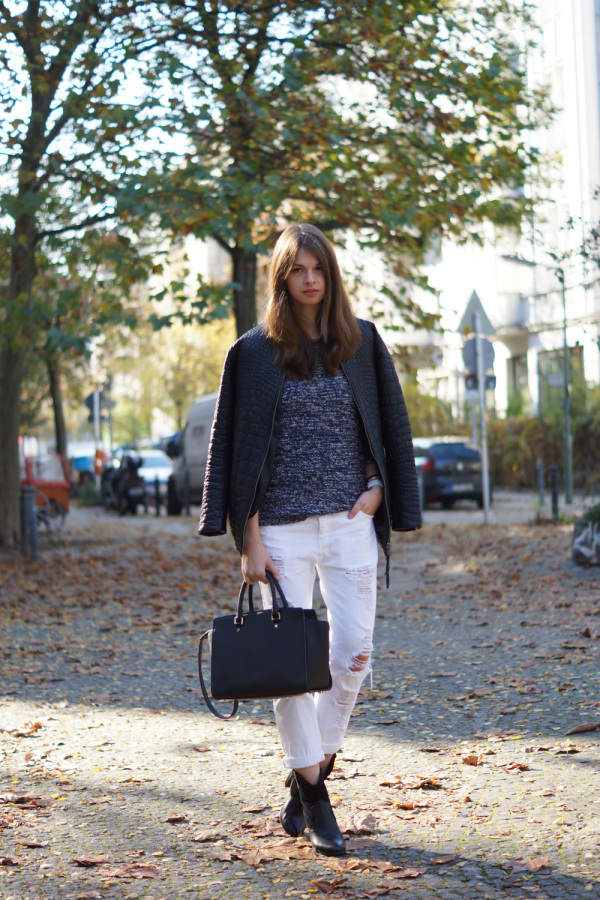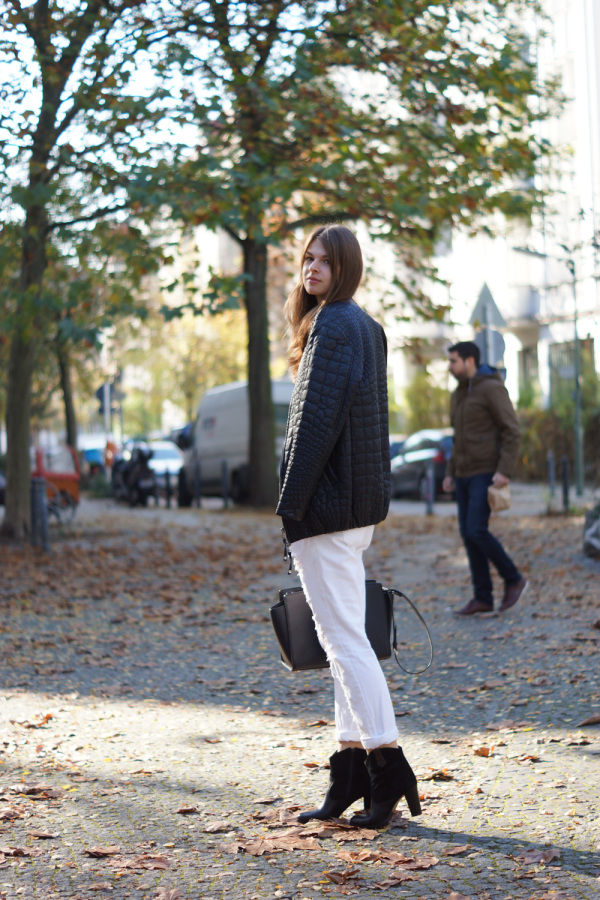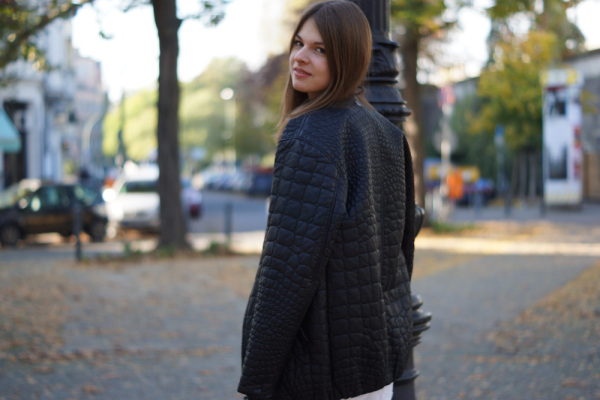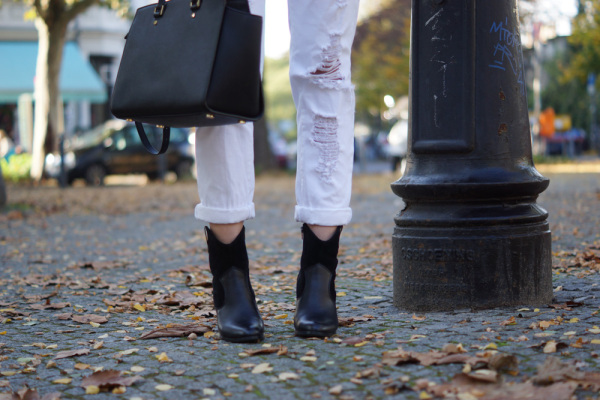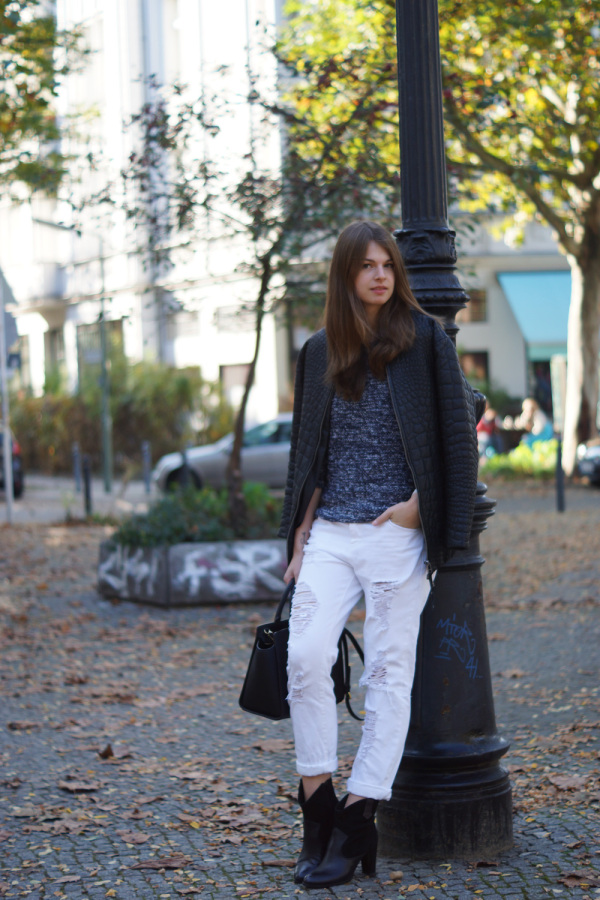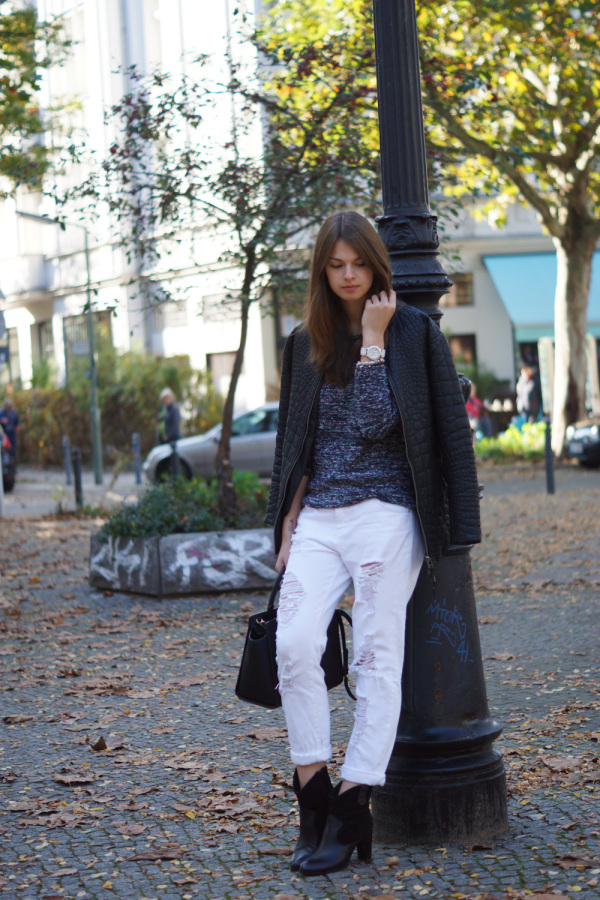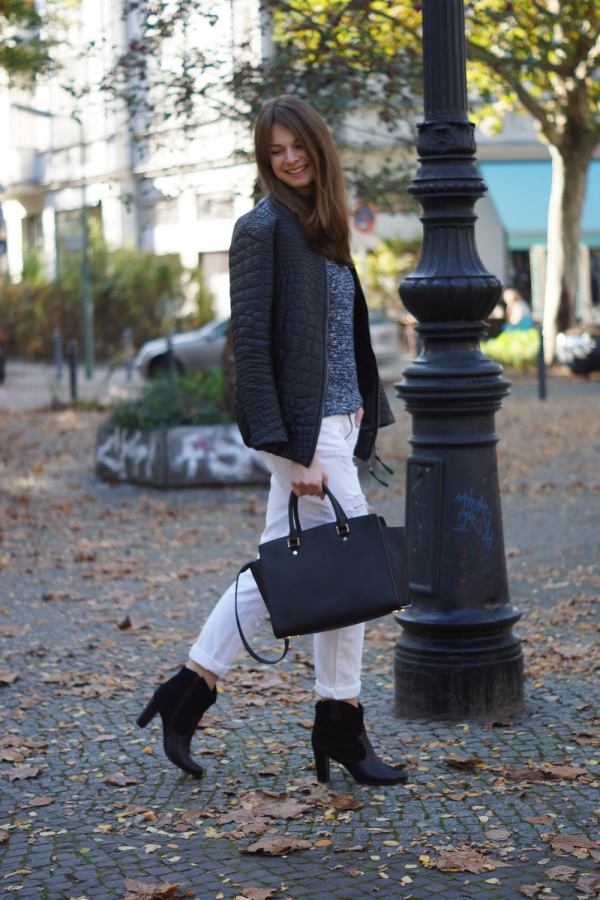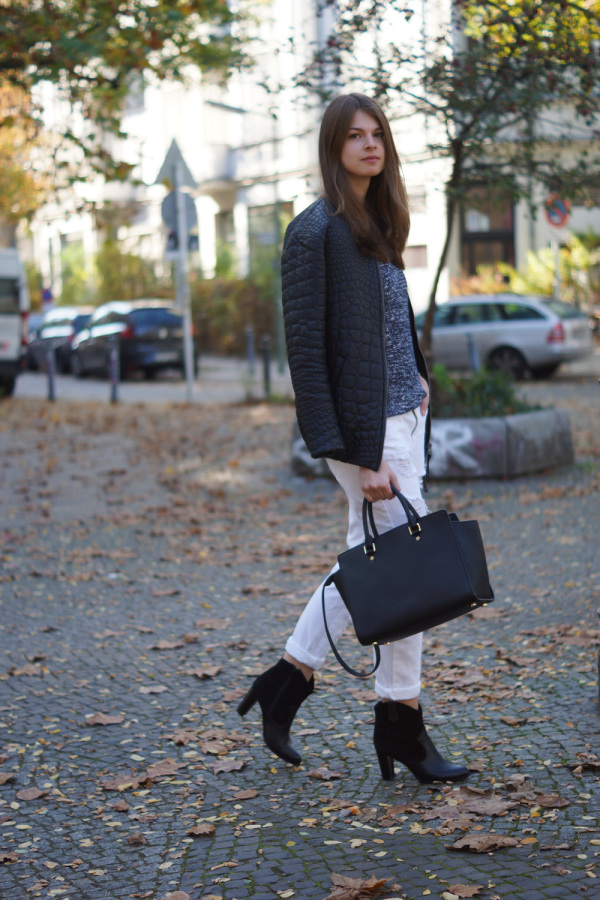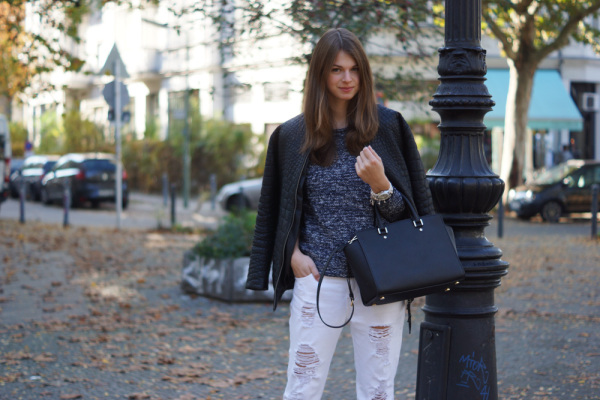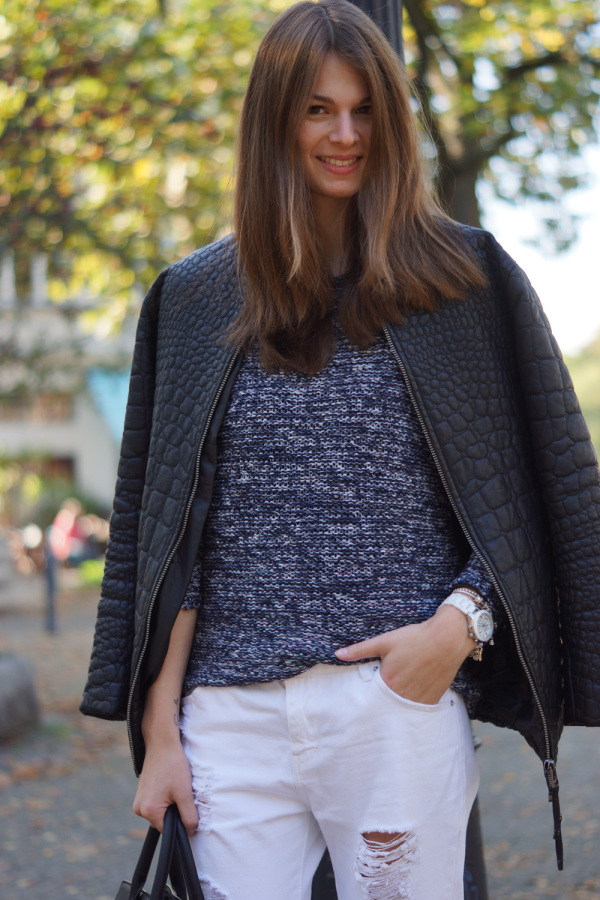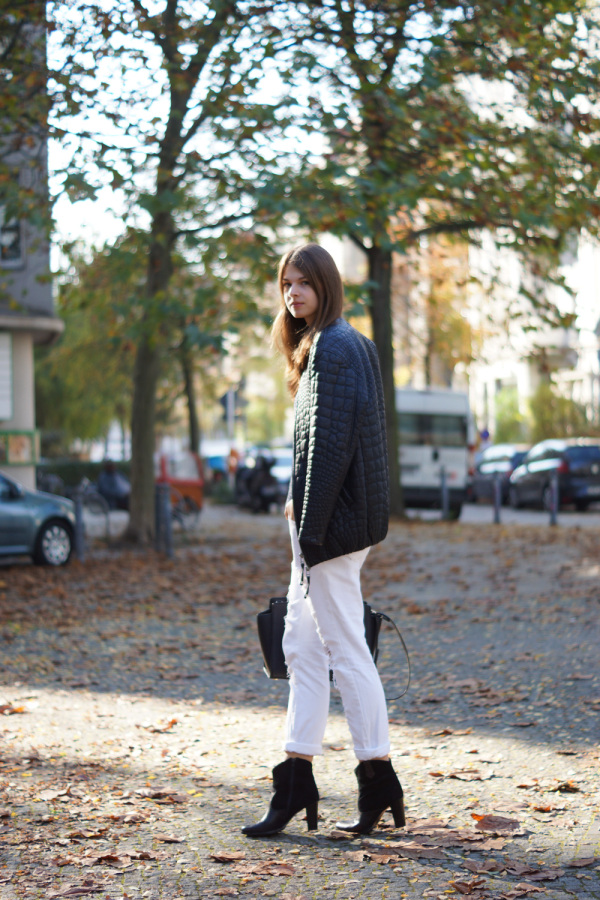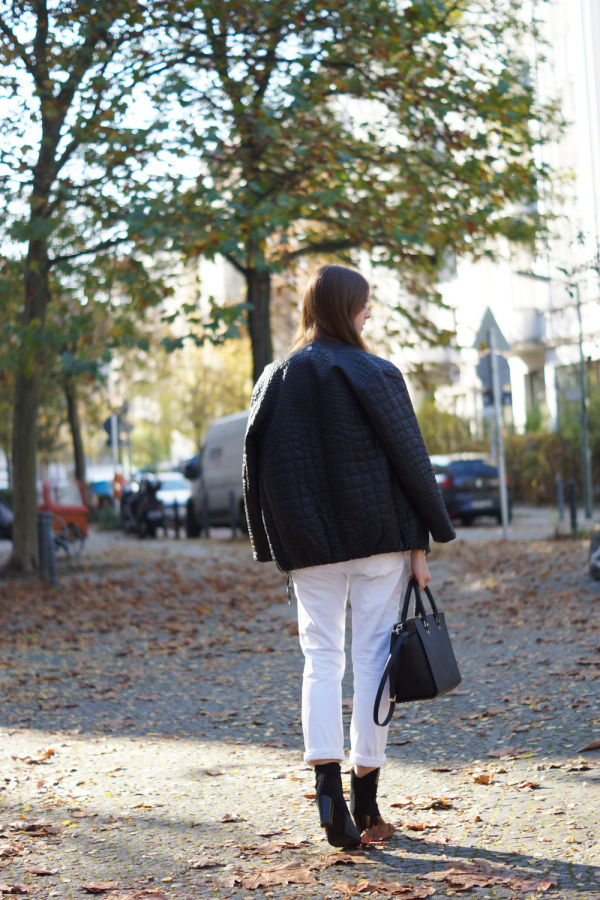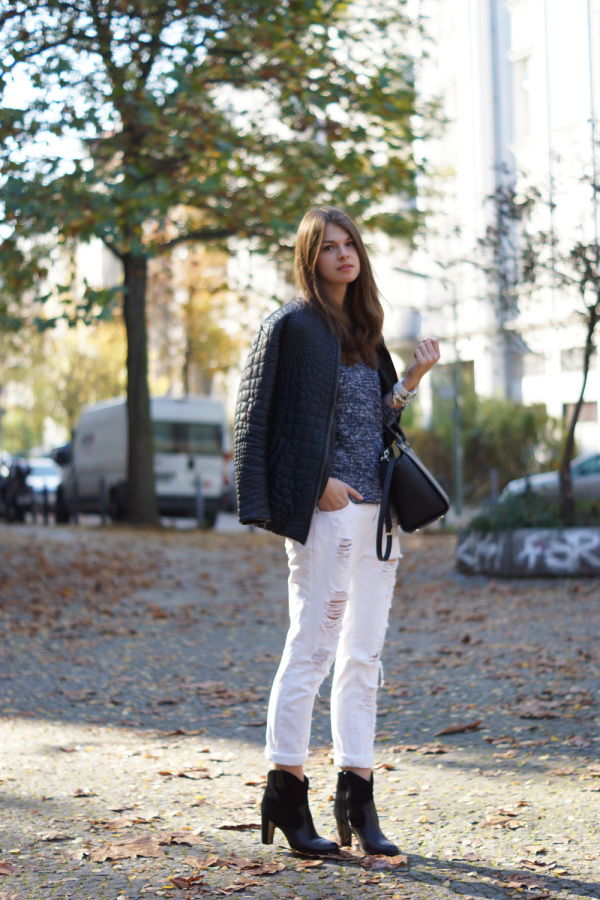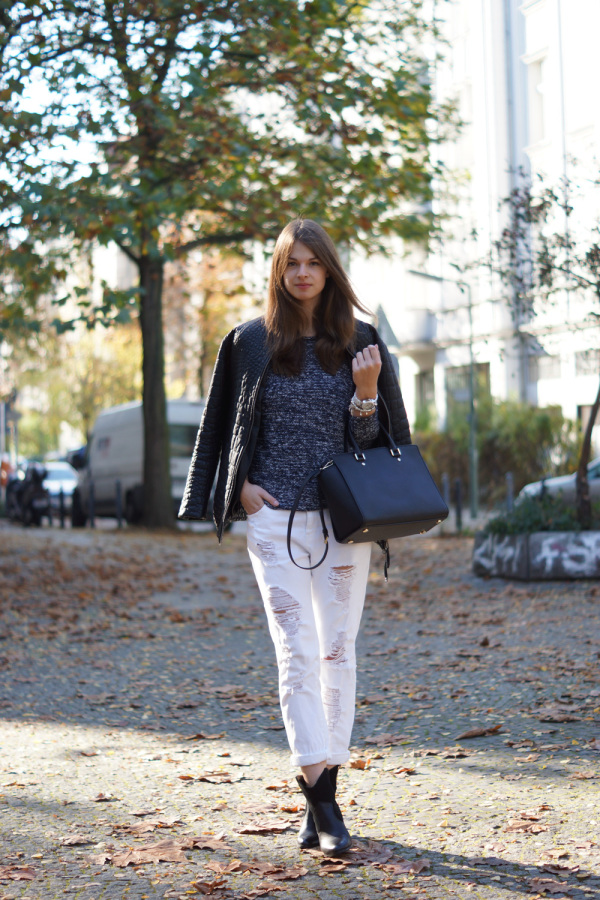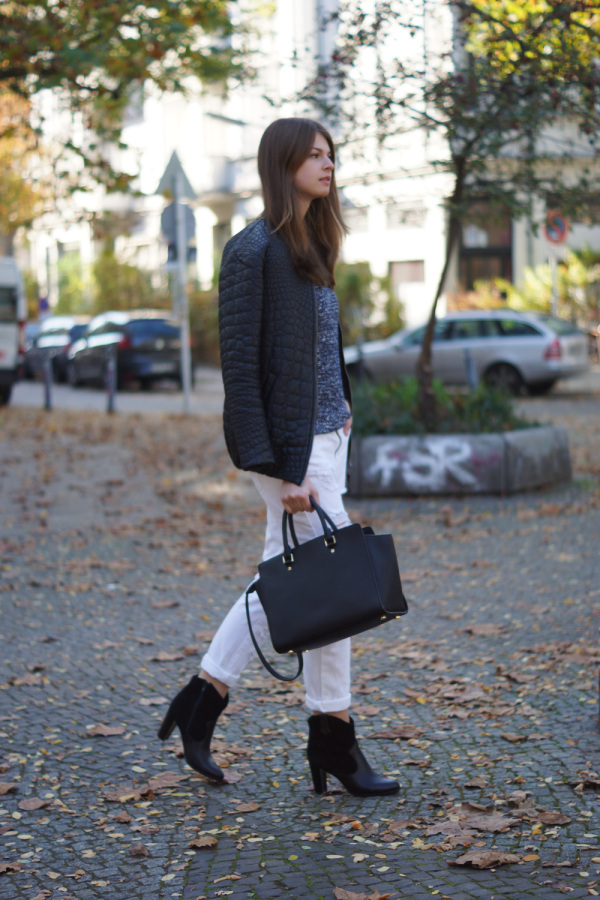 SHOP SIMILAR CLOTHES // LOOK-A-LIKE