It isn't a secret, that denim is a must-have in every wardrobe! Why? Because you can combine denim with EVERYTHING and you can never go wrong with denim. But when we talk about denim, we talk about a wide range of different styles – denim isn't equal to denim. Denim can be everything from classic to fancy.
As you might have seen on my Instagram account, I was at the McArthurGlen Designer Outlet Berlin a couple of days ago to choose my favourite denim pieces. They had a great promo called "The Denim Icons" to celebrate this classic and I hope some of my german followers had the chance to stop by and buy some cool denim pieces! 🙂 Anyway, now I want to show you how to combine your (new) denim pieces during the week for different occasions.
The Denim Diary
You got some cool new denim pieces but you just don't know how to combine and wear them during the week? Here are five outfit ideas you could wear from Monday to Friday. I created an outfit for each day of the week and I'll tell you more about each look in the following.
MONDAY – Denim Outfit for a day at the office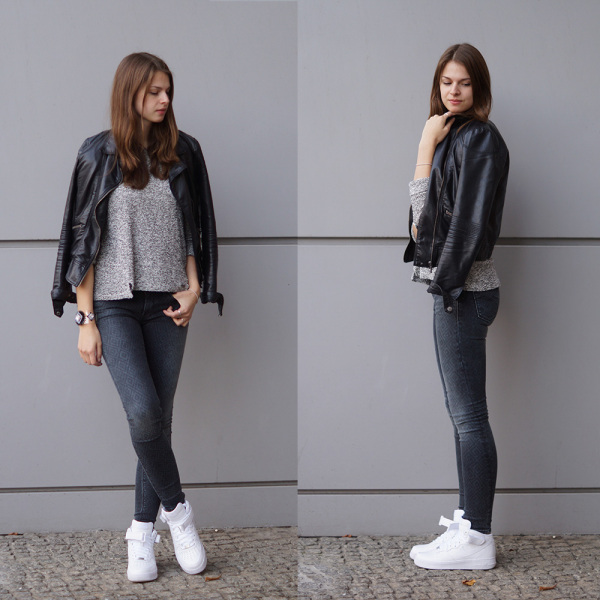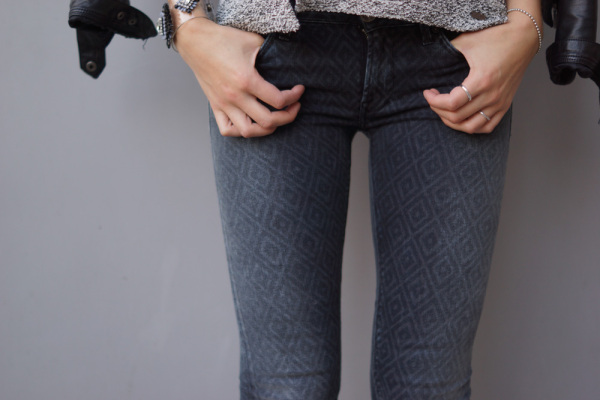 It's Monday, a new week and a lot of work is waiting after the weekend. Mondays call for comfy outfits, that's why I combind my denim piece with a Pepe Jeans sweater and my Nike Air Force One. The denim piece I'm talking about is a patterned jeans from Replay. Since I have a lot of "normal" jeans in my wardrobe, I decided to go for a more special one – and I'm really happy with my choice! What do you think? 🙂
TUESDAY – Denim Oufit for meetings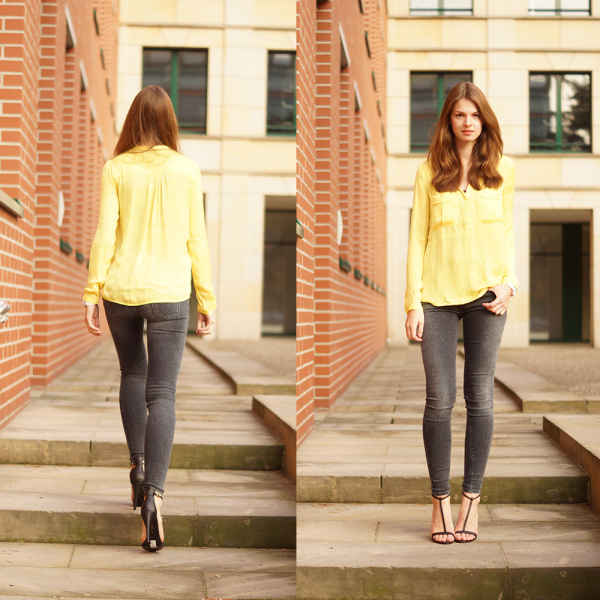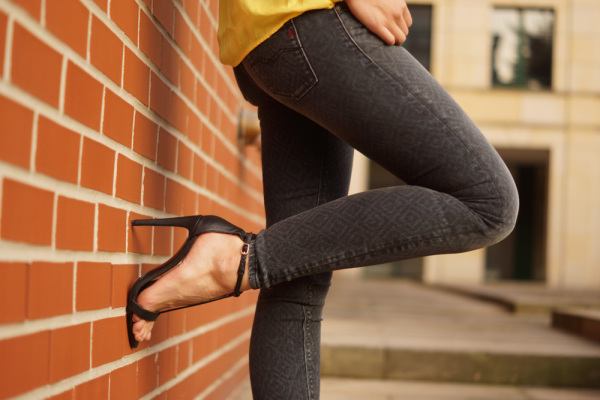 Tuesday is all about meetings and the perfect outfit for a meeting is chic yet comfy, isn't it? You want to look nice and to feel good at the same time? Combine your favourite pair of denim jeans with a casual blouse and high heels for an extra chic touch – if you don't want to walk in high heels all day long, just take another pair of shoes with you for the time in between. 🙂
WEDNESDAY – Denim Outfit for a busy day running errands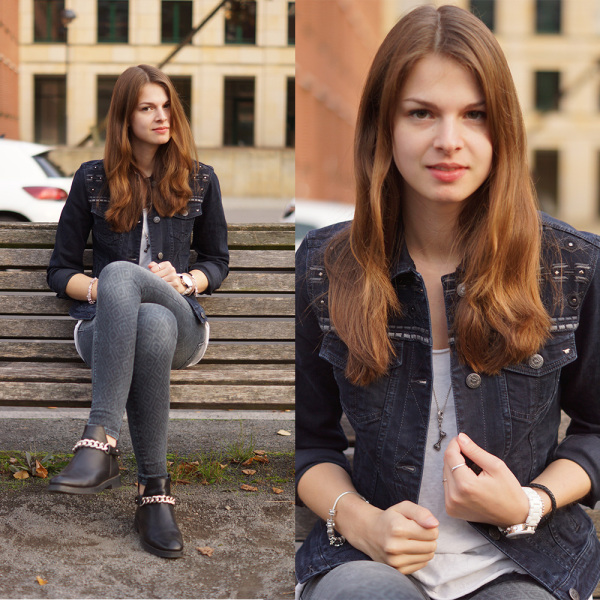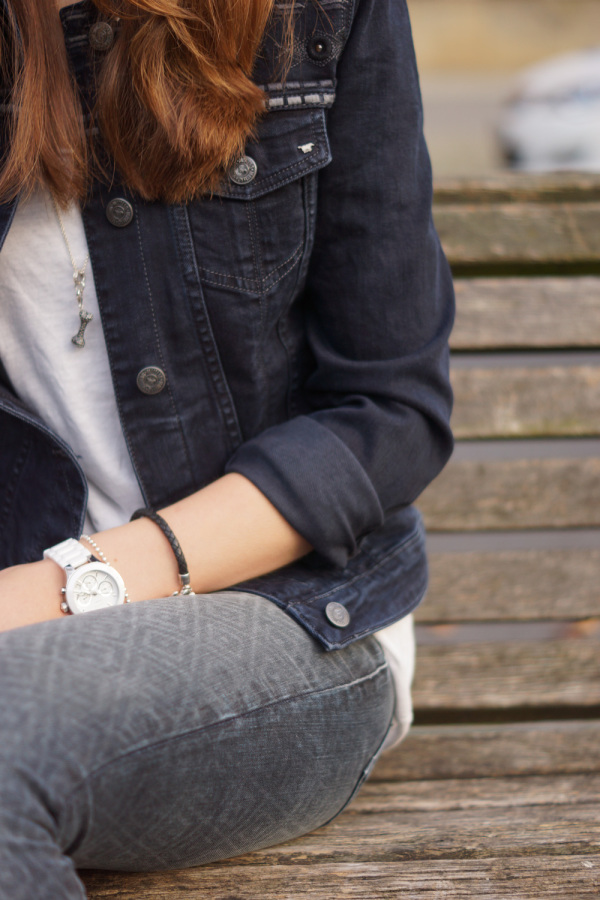 After a day at the office and one day full of meetings, I want/try to use Wednesday for running some errands. The most important things for a day busy day running errands are comfy shoes! That's why you shouldn't wear high heels 😉 I chose a pair of nice boots instead and added my second denim piece I got at the McArthurGlen Designer Outlet Berlin: a embroidered denim jacket from Mustang!
THURSDAY – Another Denim Outfit for a day at the office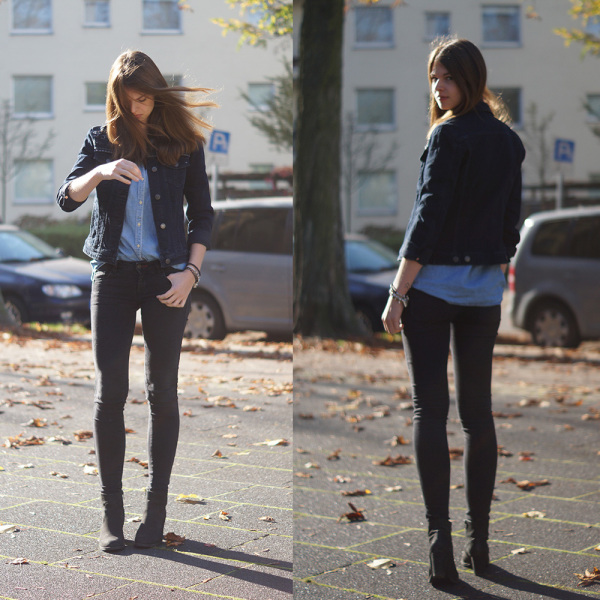 Thursday is another day at the office, because I want to take full advantage of the days before the weekend. Don't we all want to get all our work done before the weekend? 😉
This Office Denim Outfit is a bit chicer than the first one I showed you for Monday. I created a denim on denim outfit, combining my Mustand denim jacket with a denim shirt and black jeans as well as a nice pair of booties.
FRIDAY – Denim Outfit for a night out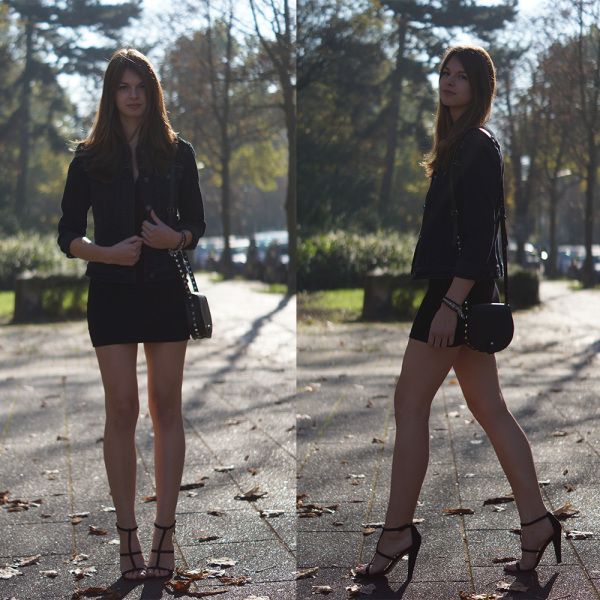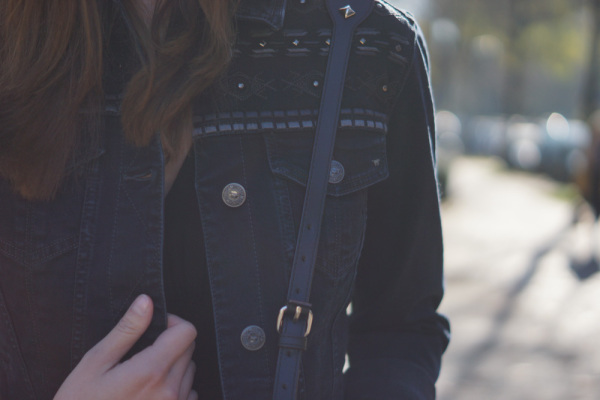 TGIF! Only a few hours left before the weekend finally begins! I usually spend this day at the office as well, but when all the work is done, it's time to celebrate. What about a night out with friends? The last look gives you an example of how to combine your denim piece in a look for a night out. The combination? Black dress, black high heels, black cross-body bag and as the cherry on top: my Mustang denim jacket. That's it. The jacket will keep you warm and adds an edgy touch to the whole outfit.
SHOP SIMILAR CLOTHE // LOOK-A-LIKE