A few months ago I got an email from the brand d'or et d'argent asking me if I would be interested in an exciting collaboration. What this collaboration is about? Read more in the following…
About d'or et d'argent
"d'or et d'argent" is a new lifestyle brand, which creates luxury digital printed items using photo mixed graphics as the key handwriting. Their garments are made with a new technology called dye-sublimation, what means that the colour is dyed into the yarn, but not printed on the surface. The concept of d'or et d'argent is similar to the Pharrell Williams and GStarRaw's Ocean Waste Project: the fabric is green, it is enviorenmental friendly and they use recycled polyester woven with a cotton hand feel.
d'or et d'argent Power Girl Collection
Let's talk about the special collaboration I had with this brand. d'or et d'argent had the idea of launching an exclusive collection of 5 new designs, in collaboration with five role models to represent their message – and I am one of those role models. We were working together to create a special design which tells my story. The result of this collaboration is one of five t-shirts of the A/W 2014 "Power Girl" collection. One the one hand this t-shirt represents me, but on the other it is still true to the spirit of "d'or et d'argent": fine digital prints manifests fashion, culture and technology from conceptualisation to wearable art.
Noir Smile
The name of my shirt is "Noir Smile". As you probably might have recognized, the "Smile"-writing is the same as my tattoo. For me smiling is one of the most important things and that's why the writing of my tattoo had to be on this t-shirt. We chose a simple black and white print, because I like to keep it simple. Black and white are colours you can wear with everything and you can never go wrong with. You can wear those colours everyday no matter what you're doing – they attend you in every part of your life, don't they?
Please let me know what you think about the collection and the Noir Smile Shirt. You can find more informations and all the other shirts here.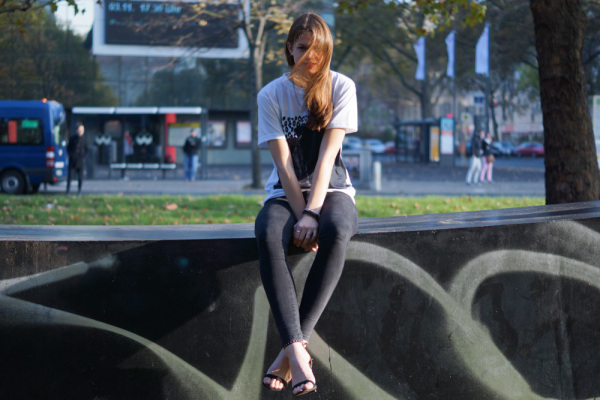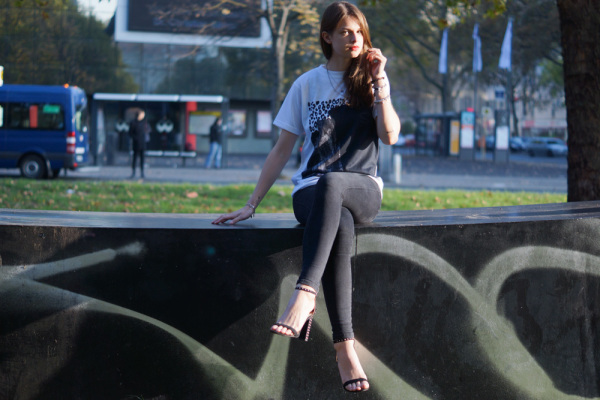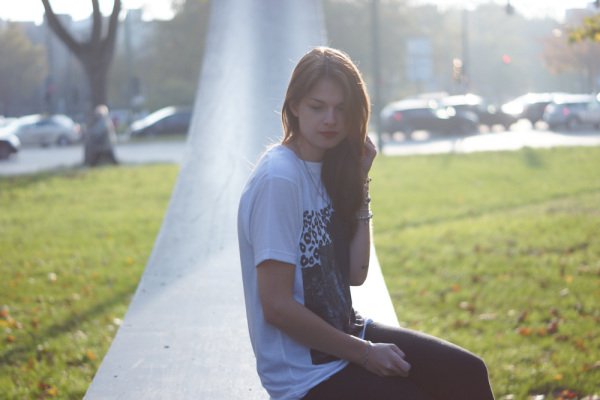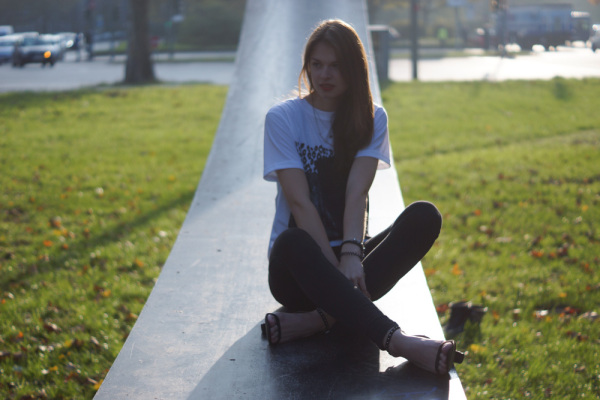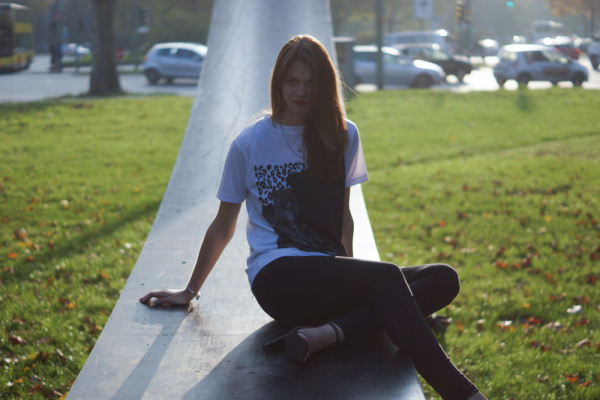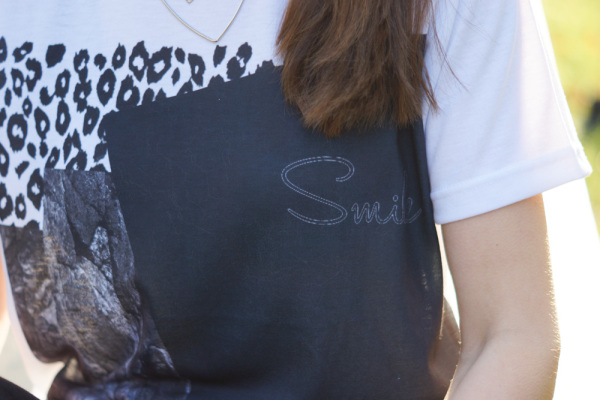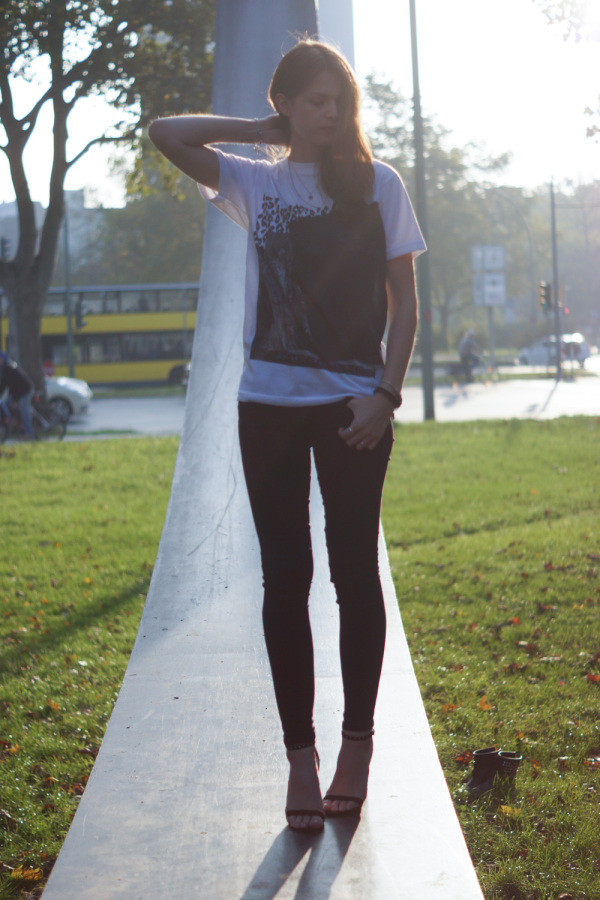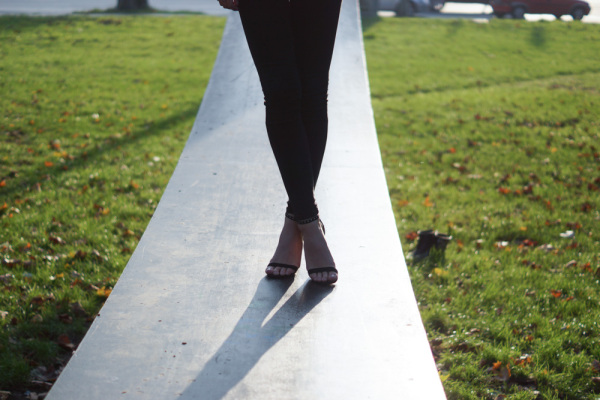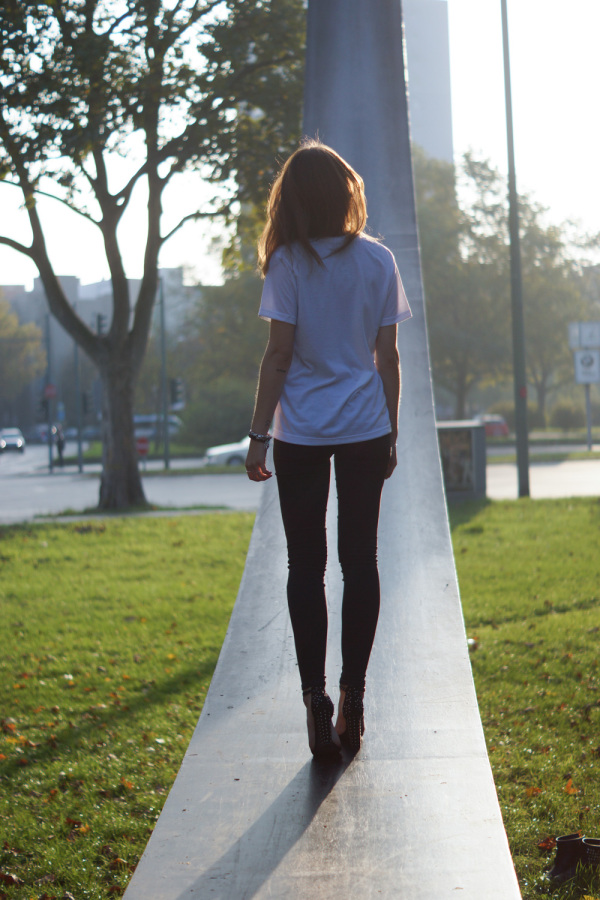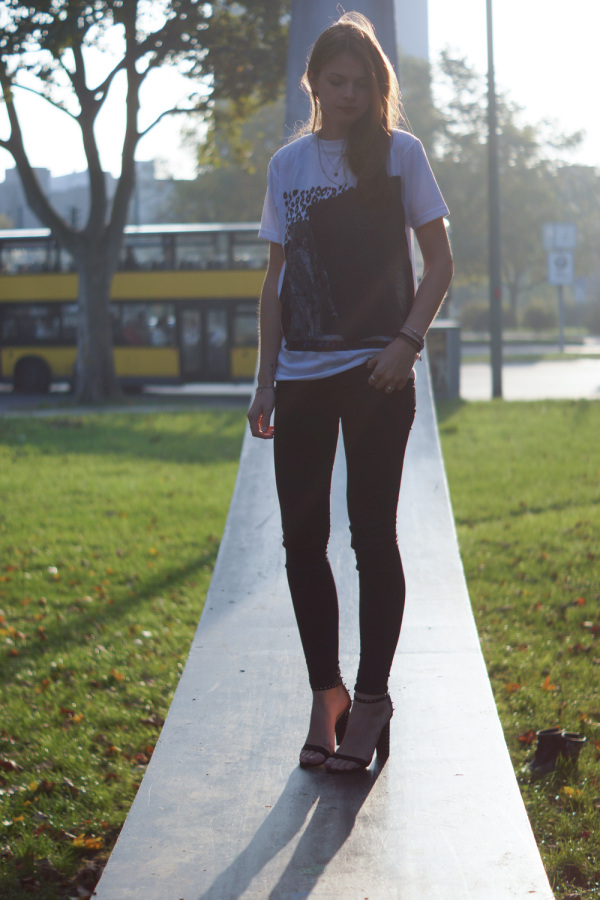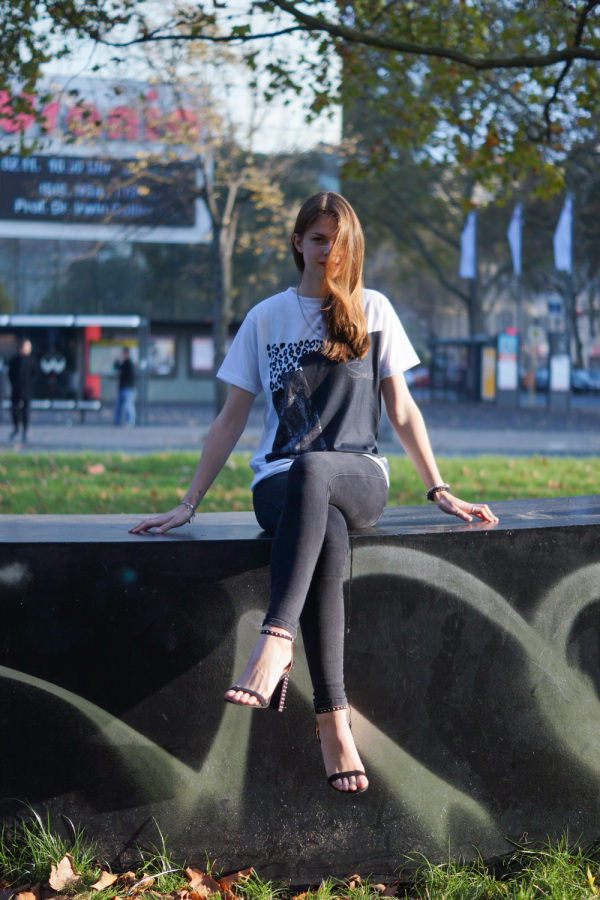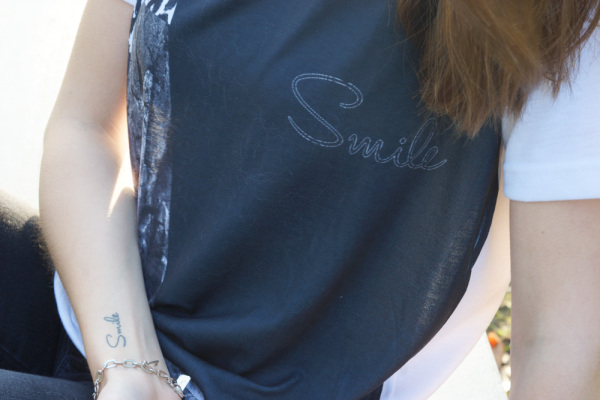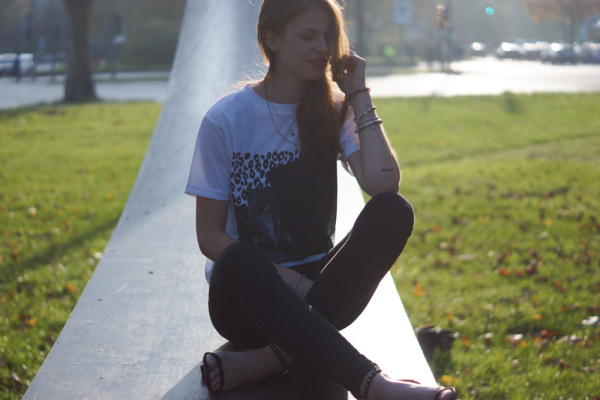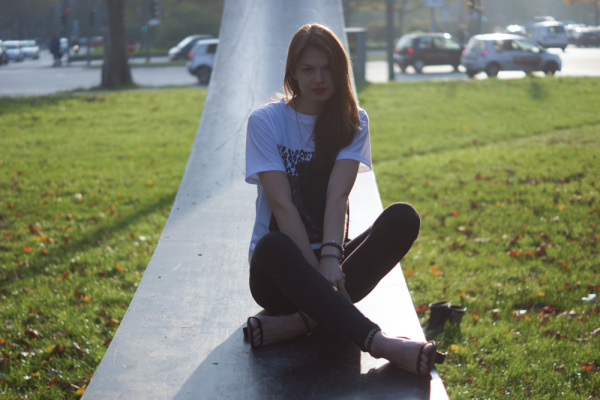 SHOP SIMILAR CLOTHES // LOOK-A-LIKE