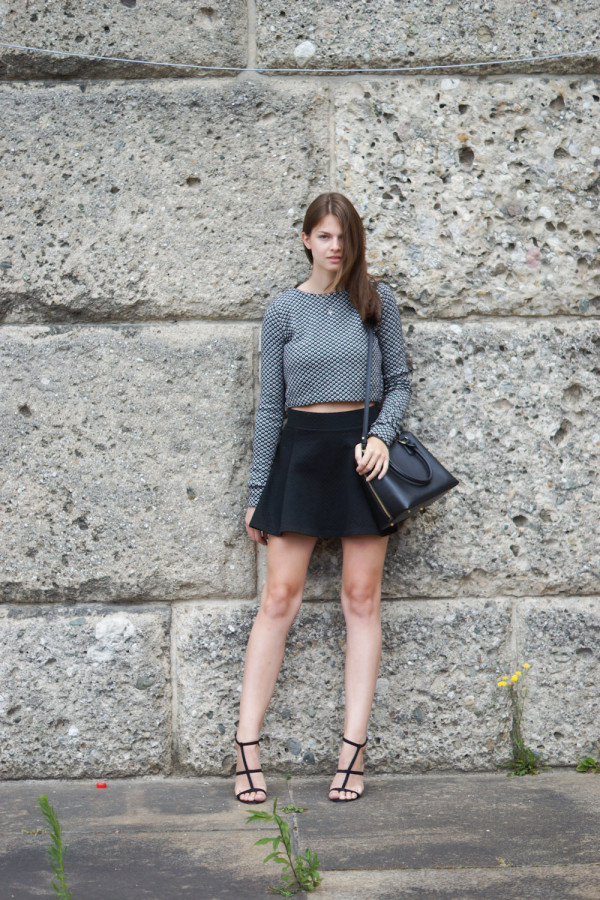 This post is part of the current Mood Week: Crop Top
Because it's Mood Week I'm going to show you another Crop Top look! 🙂 After the striped one, the simple one and the different one (ok not the crop top was different, but the look), you'll see a more chic and girly look today. You might know, that I really like this cropped sweater I bought a few months ago during the Zara sales. Unfortunately you haven't seen it a lot on my blog – I guess today is the second or third time… It's just that it was toooo cold to wear cropped tops or that I didn't feel like wearing a crop top.
Anyway, let's talk about this look. 🙂 For the fourth outfit I opted for a combination of a cropped top and a skirt as well as High Heels and my beloved Joop! bag. Perfect for a night out or a date. But you could change the shoes and wear this outfit in your everyday-life as well – again many options. 🙂
Do you have a favourite so far? How would you combine your crop top?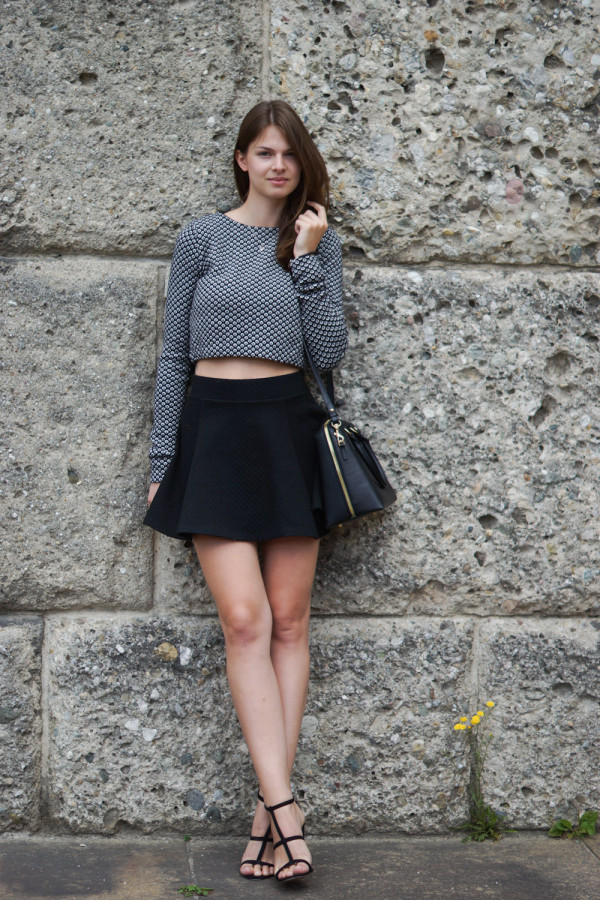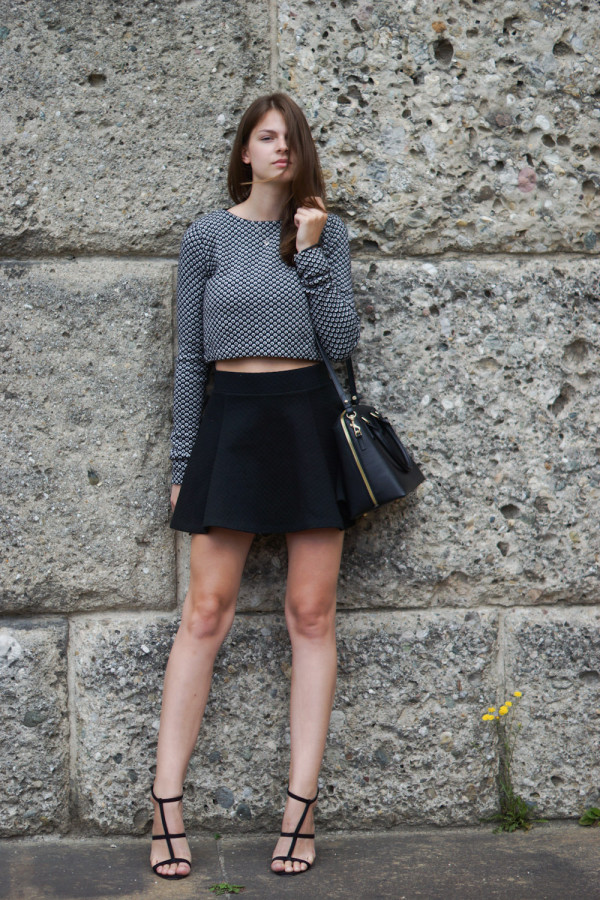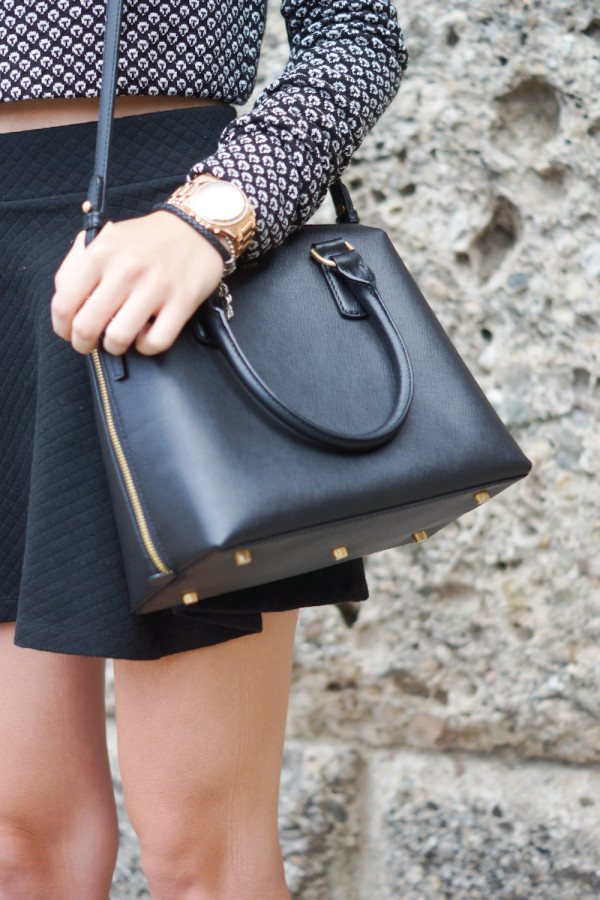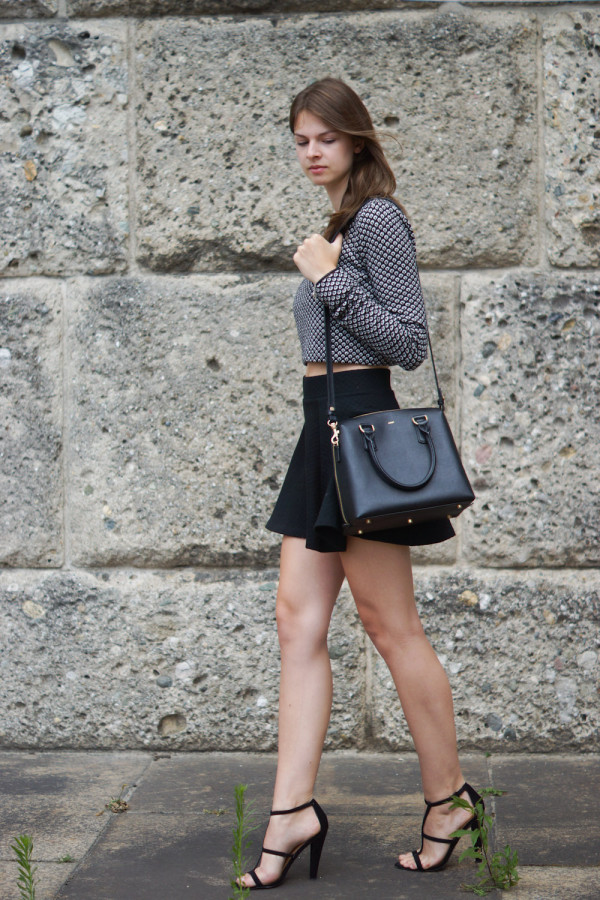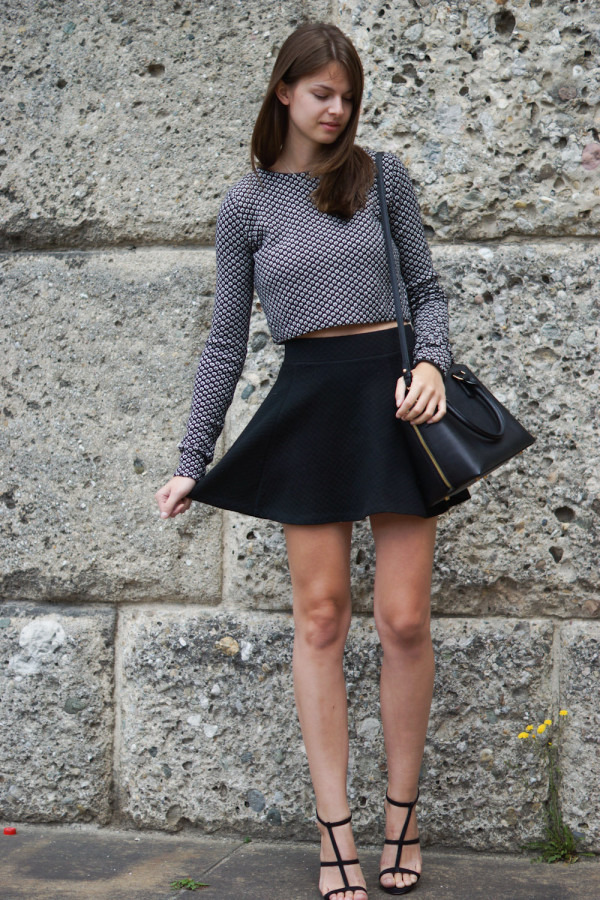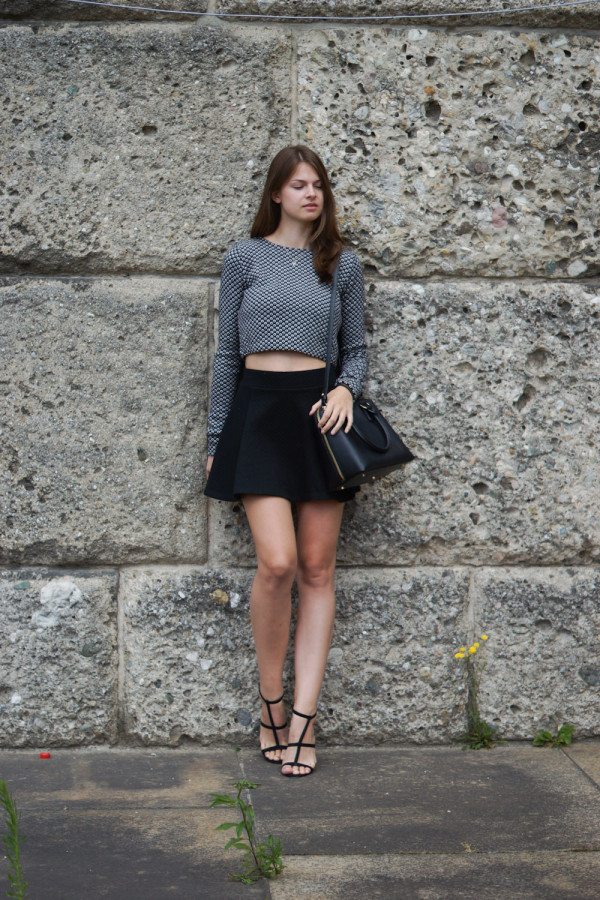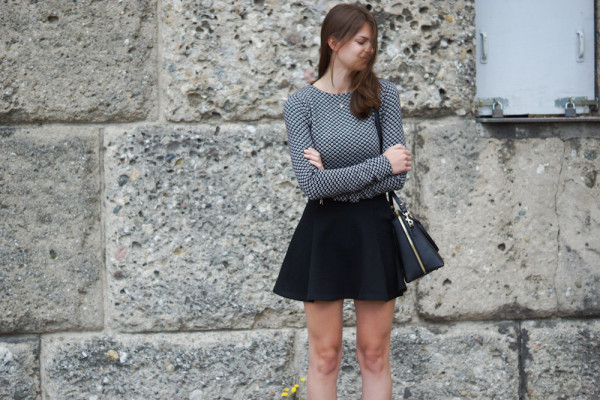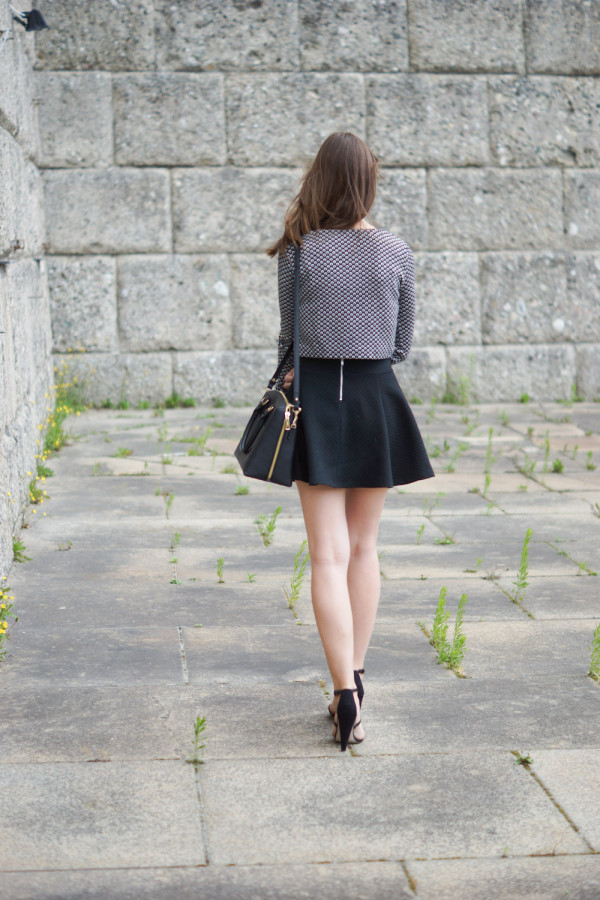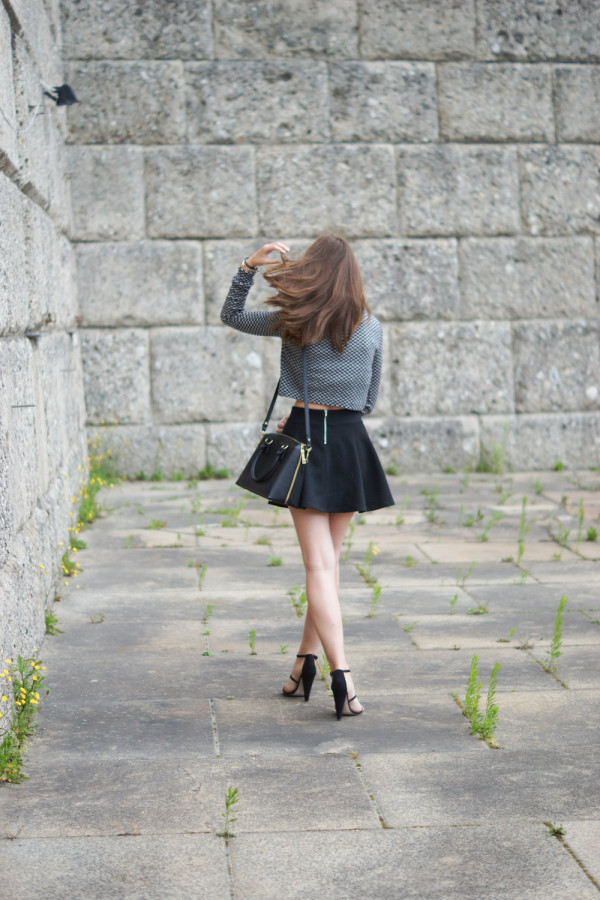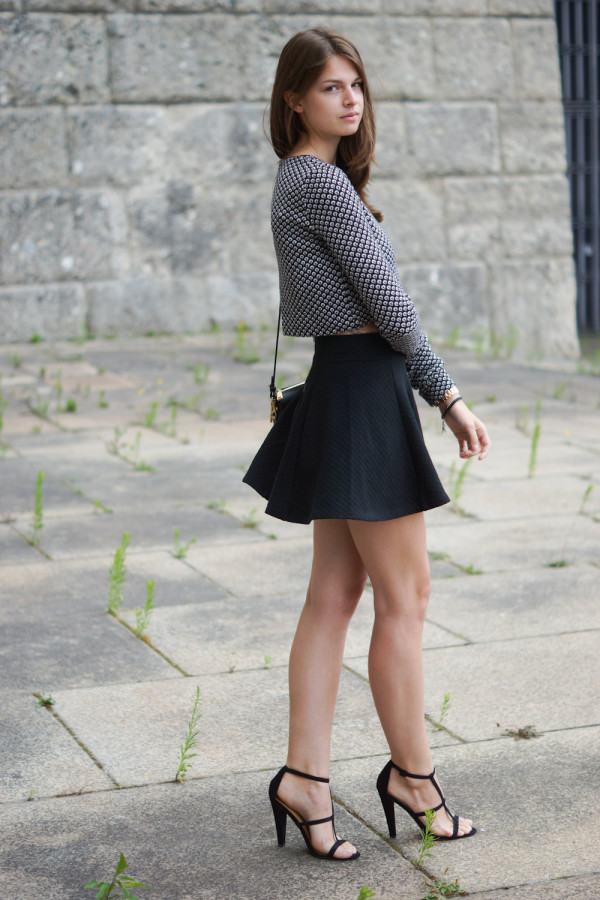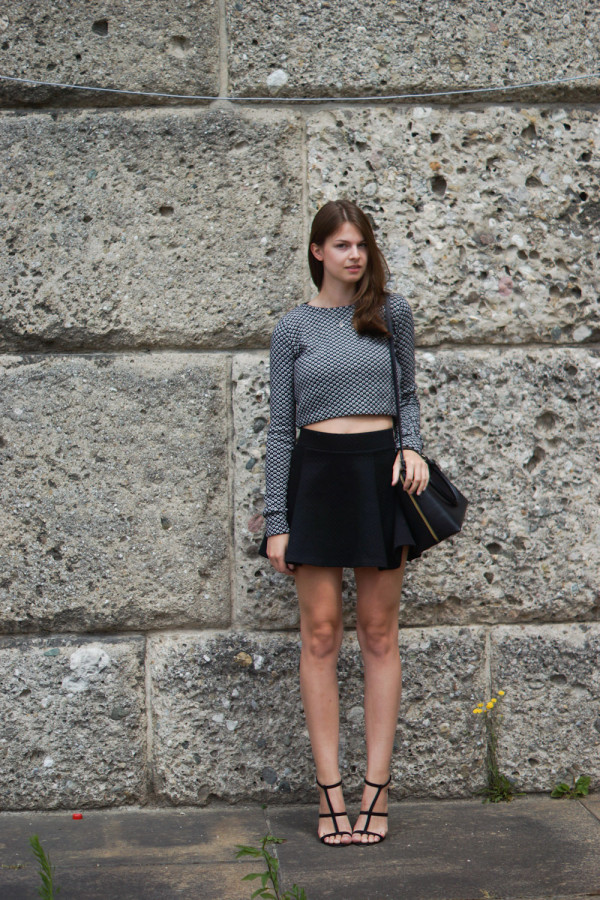 Zara Crop Top // H&M Skirt // Asos High Heels // Joop! Bag