Today is going to be a super busy day: first German Press Days and tonight my mom and I are flying to Dublin to visit my sister. Well, it doesn't sound busy, but it will be, because I have to visit all the PR agencys in only one day – pheeeew. But no complaining! 🙂
But before this super busy day starts, I want to share another outfit with you I wore last Sunday. It was a beautiful sunny day, so we spent the day outside, walking through the city.
Waterfall Jacket
I was so happy about the warmer weather last Sunday, because I was able to wear this beautiful Missguided waterfall jacket for the first time. It is a lightweight jacket, that's why I can't wear it during the colder days. 🙁 Anyway, I really like the light and soft fabric and I can't wait for spring to wear it more often. Another thing I really like about this jacket is the cut: waterfall collar, roll-up sleeves and asymmetric patch pockets – you know that I always prefer loose cuts, so for me this one is a perfect jacket! 😉 It's not only super comfy, it is fashionable and chic as well. It's the perfect garment to combine in a casual outfit, in an outfit I could wear everyday. What do you think about this jacket? Which kind of jackets do you prefer?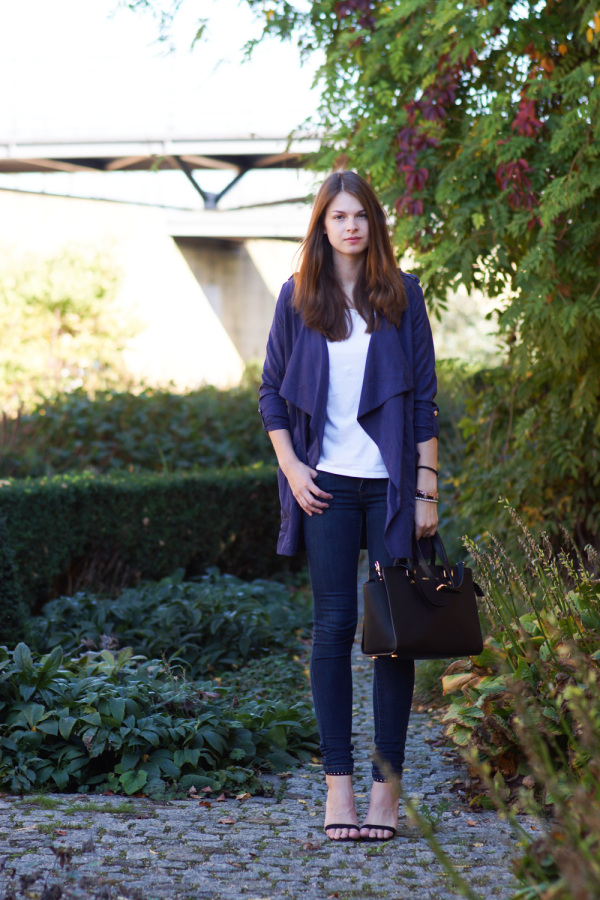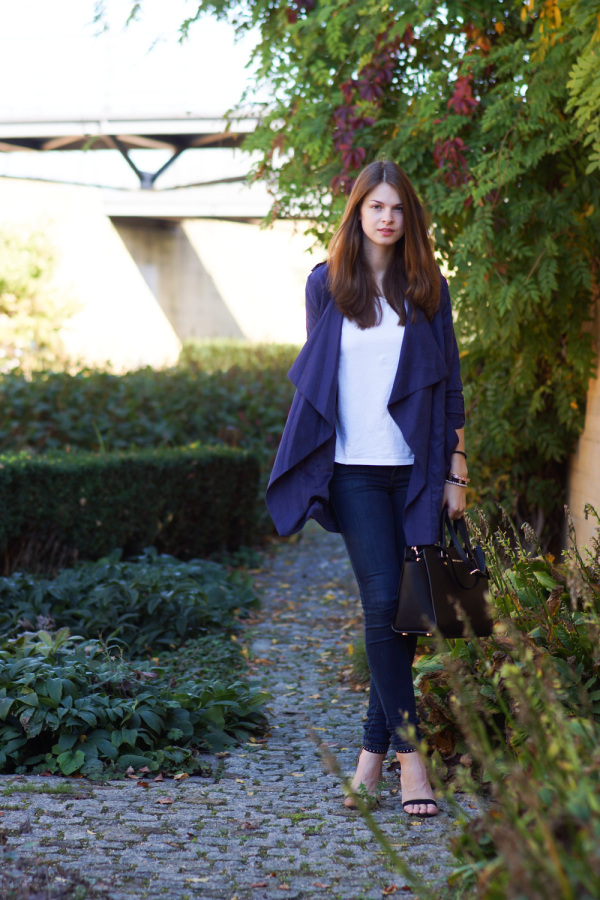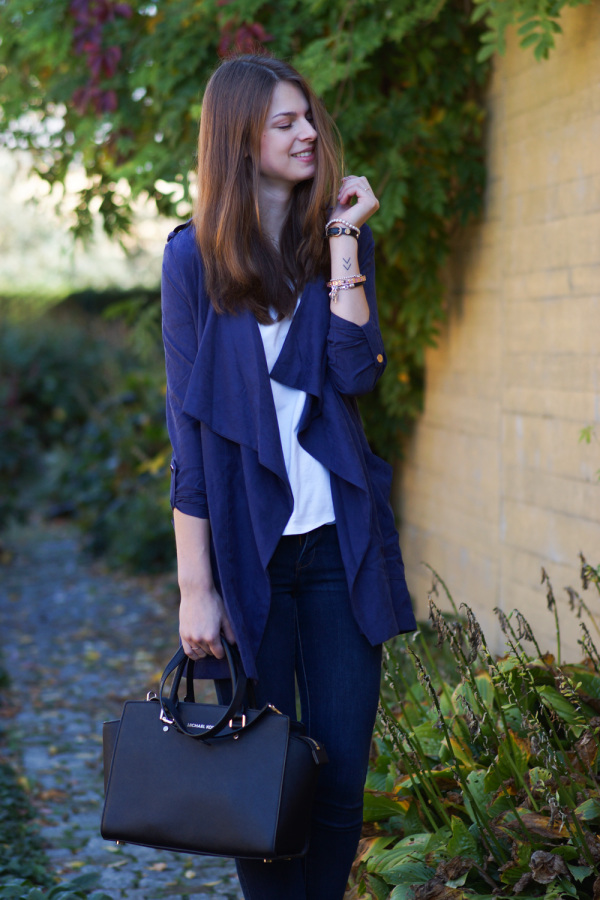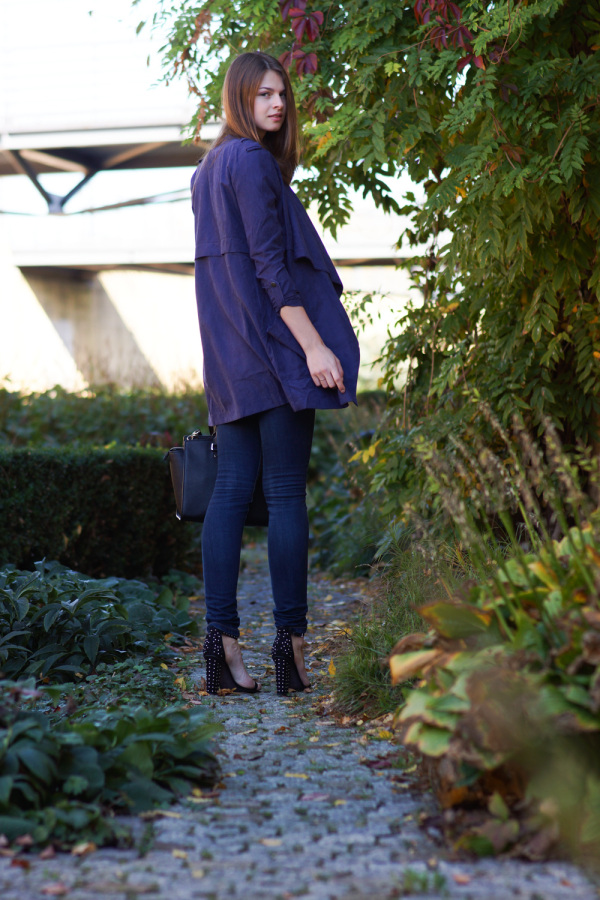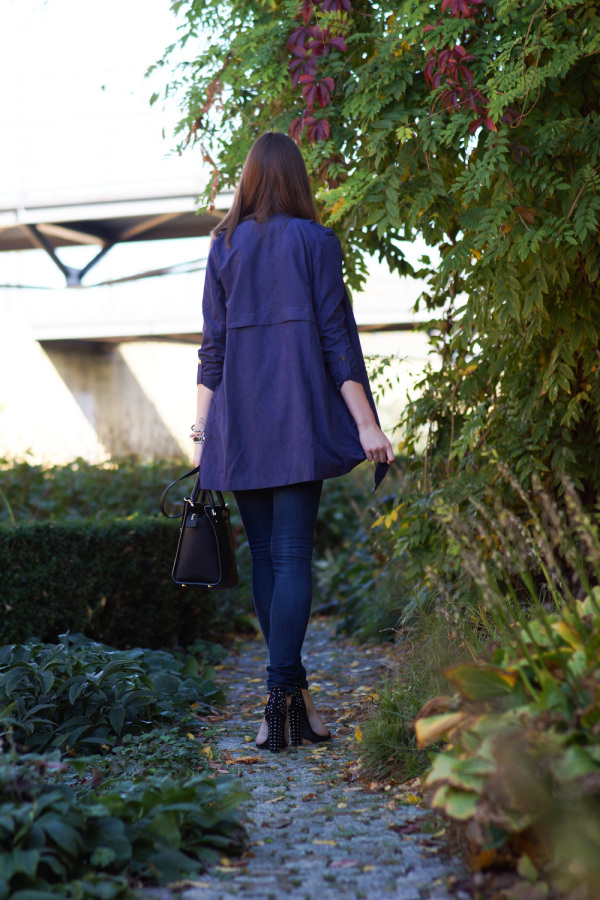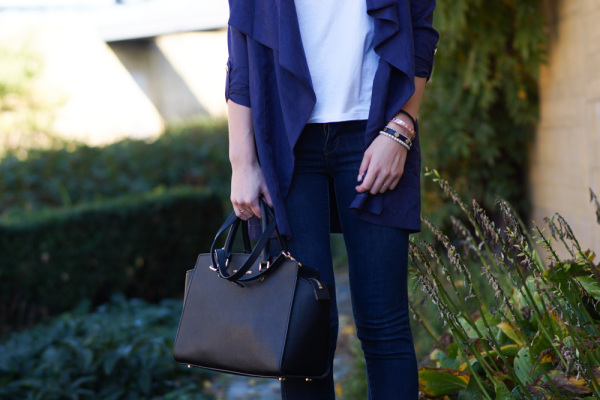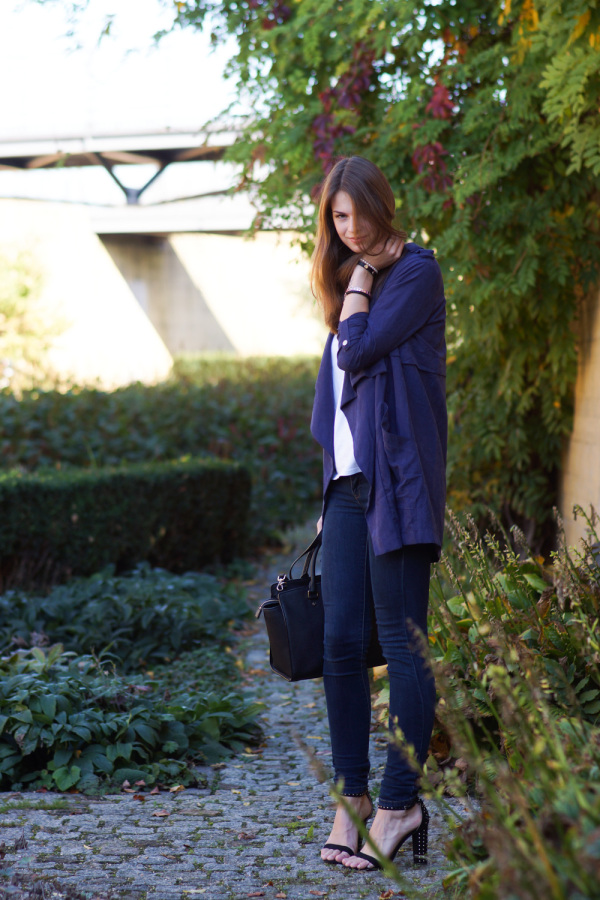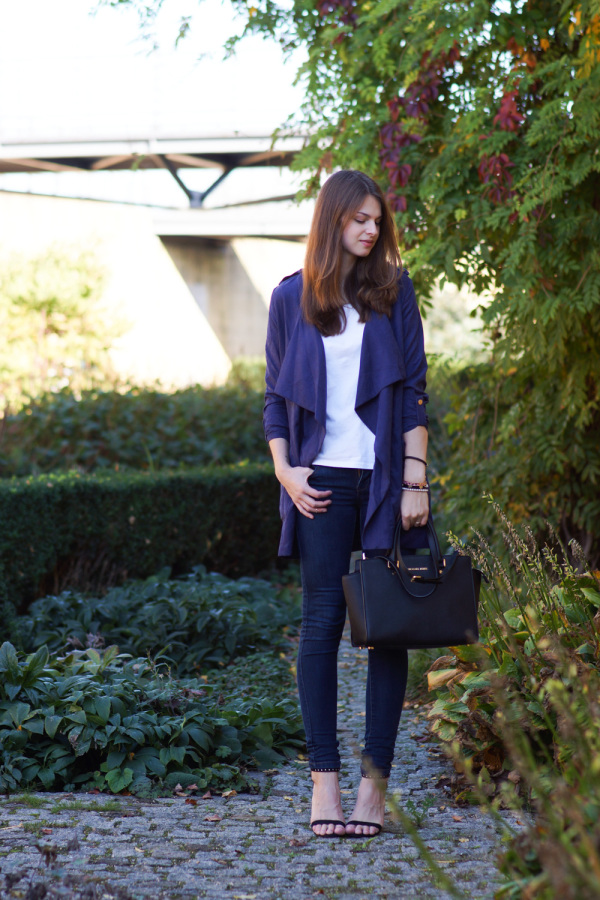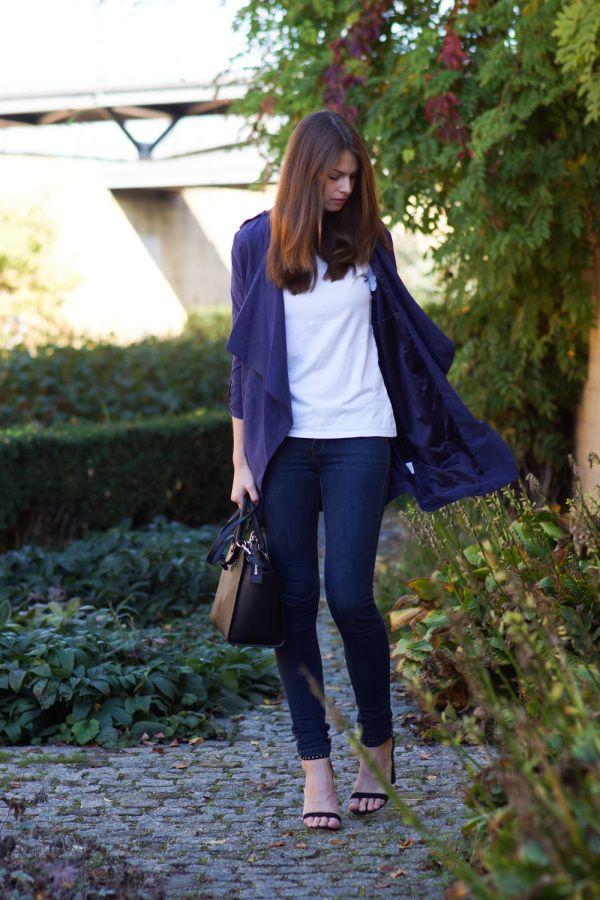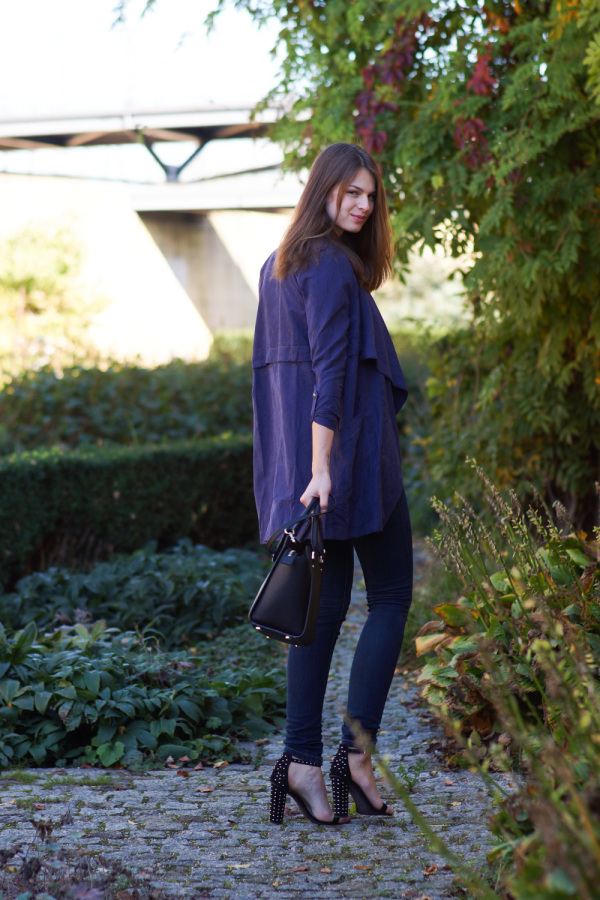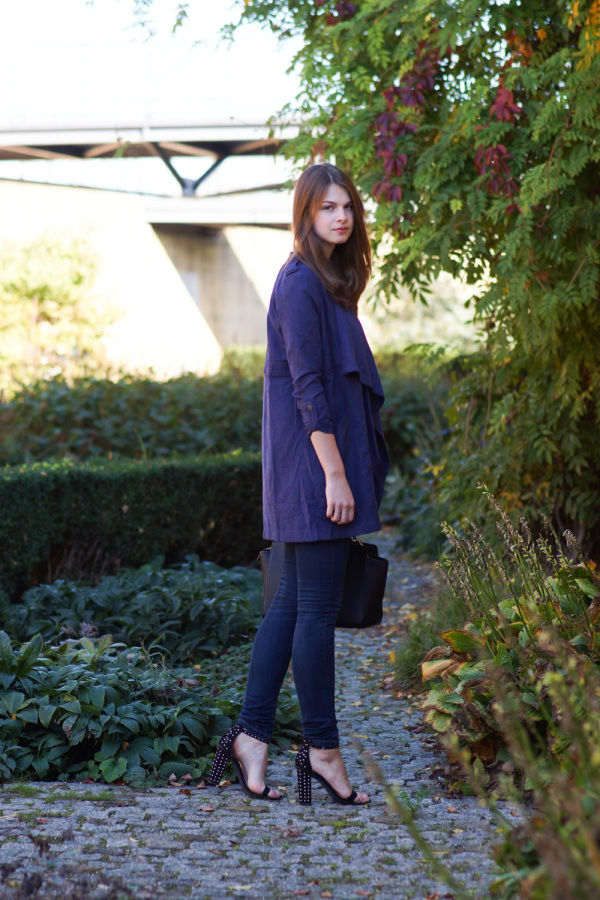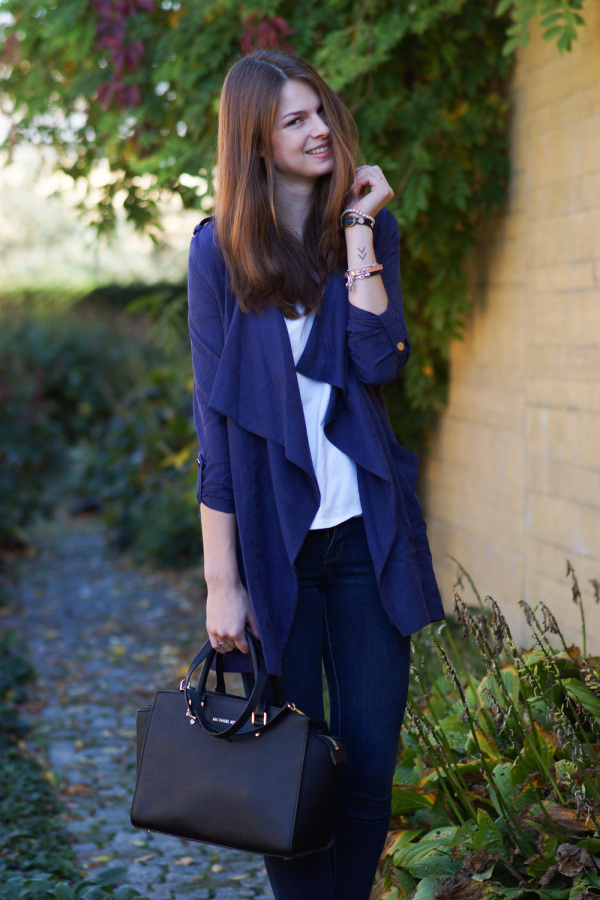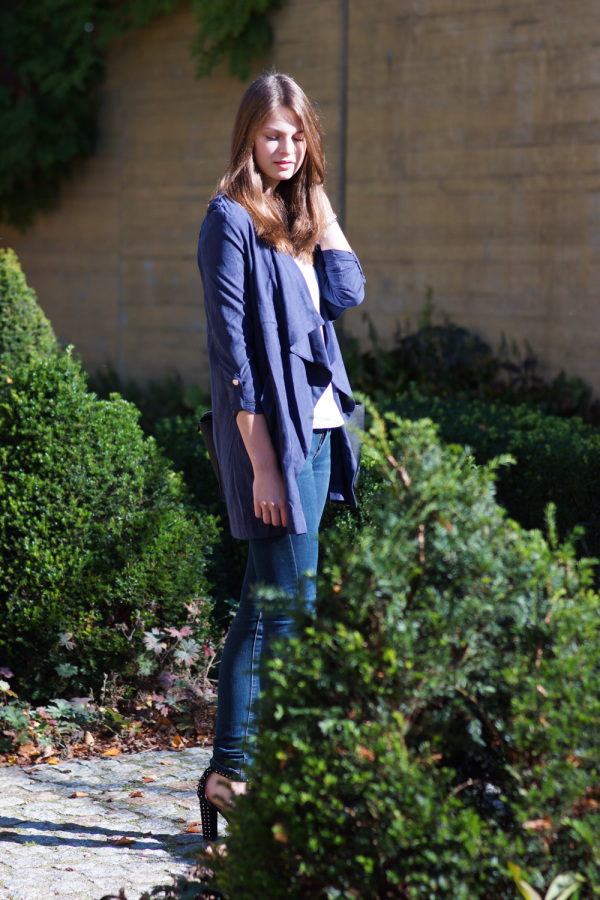 SHOP SIMILAR CLOTHES // LOOK-A-LIKE