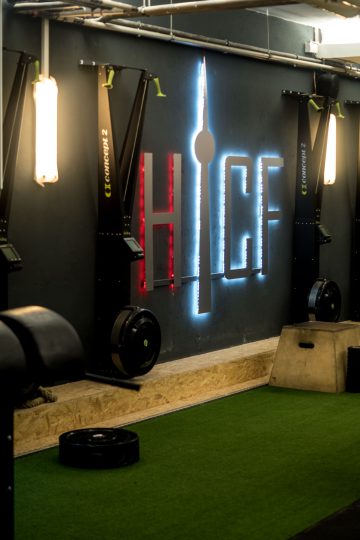 I've been talking a lot about running the past weeks and totally forgot about the whole workout around. I have to confess, that even I didn't do my workouts as regularly as I used to do during the past weeks… I focused on running even though it's important to do your exercises in addition to your runs. Every runner needs a strong body, especially when running long distances.
It's not enough to run as often as possible; you better add some workouts after or in between your runs. In today's vlog, I want to show you five exercises; I do almost every time after my runs or at least whenever I have enough time. Sometimes I stop every one kilometre and do one of the exercises before running another kilometre. It doesn't matter how you include these exercises in your running routine; it's just important THAT you do it.
Before we flew to Rome last week, we visited Hauptstadt CrossFit in Berlin (Berliner Str. 30, 10715 Berlin) to shoot this little video for you. When I saw this studio online, I knew it's perfect for our video shoot. It's in the basement, so nobody can look inside while you're doing your workout or taking part in one of the cross fit classes. Additionally, it has everything you need: a lot of space, mats are all over the floor, and there are enough tools to bring the exercises to a whole new level 😉 Thanks to these tools I had the chance to do my knee bends and push-ups with an eight kg heavy ball and make them a little bit more difficult. Watch the video in the following and afterwards you'll find further details about every single exercise I'm showing you in the video: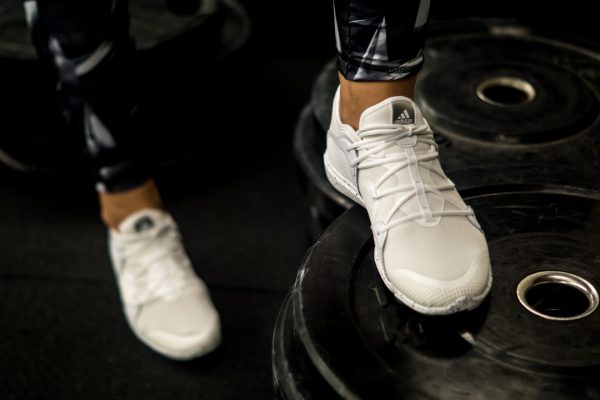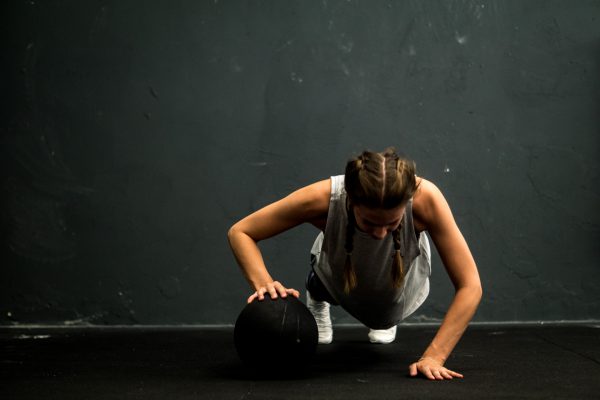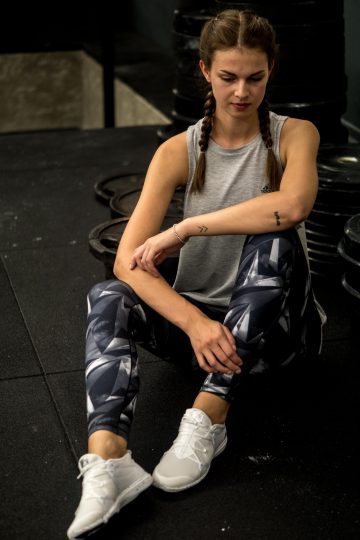 Push-Ups
When you're not well-trained, I suggest starting little. I haven't been doing push-ups quite a while – as you can see in the video x) – but some weeks ago I used to do 3 x 15 reps, and I came way more down than in the video. Try to start with 3 x 10 reps or 3 x 5 reps and do these repetitions properly.
Burpees
I hate burpees, but damn they're effective. They're very exhausting. Therefore I recommend starting with one round with 15 reps. If you finished all the exercises and you still feel like you could add one more exercise, you could do another round of 15 burpees. But believe me, you don't want to 😉 Burpees are always challenging, but I'm always happy when I finish the 15 repetitions.
Plank
Do you want a strong core? Then you should do planks. You either can do them the way I'm showing you in the video, or you can add the sides and back and do each side for 1 minute. If you're not well-trained at all, and you know you won't hold the position for a minute, start with 30 seconds and try to keep it longer every single time you're doing your plank.
Mountain Climber
The mountain climber is another exercise I don't like at all. I usually do them with my TRX, what is way more exhausting, but I don't take the TRX with me when I'm going for a run. "Luckily" you can do the mountain climber without any tools. I would suggest two starts with three rounds 30 reps, 15 reps on each leg. Try to push your legs to the front as fast as possible.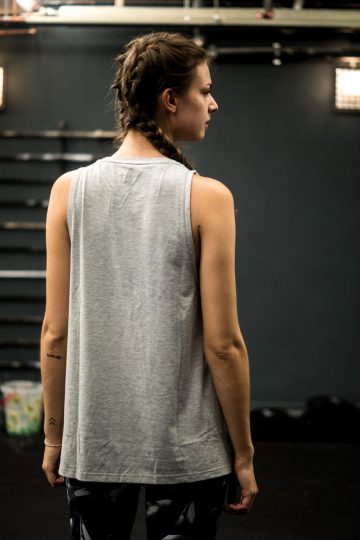 Knee Bends
Last but not least: knee bends. I would say this is the easiest exercise; that's why I put it in the end. I also added a ball with a weight of 8 kg, but you don't have to do that. Since this exercise is a little bit easier than the other ones, you can easily do three rounds of 25 reps.
If you have any questions about these exercises, please don't hesitate to ask! And always remember: everybody needs to start somewhere. It's always better to start little and add one rep to each exercise every week. You'll get stronger every week and see first results after only a few weeks when you do the exercises properly. Remember: less is more and in this case it's healthier and better.