Good morning guys! I hope you had a great day with your beloved ones yesterday. How did you spend Christmas Eve? 🙂 The holidays aren't over yet, but instead of showing you some more festive outfits for christmas, I decided to show you some comfy outfits you can wear between the christmas dinners 😉
Rainy Christmas
Unfortunately we don't have a white christmas here in Berlin.. it's rainy instead. The good thing about the rain is, that the temperatures aren't that low, so we don't have to freeze 🙂 But let's be honest: christmas without snow?
It's not a secret, that I prefer higher temperatures, spring and summer. But when I have to choose between rain and snow, I would always choose snow, because the city looks more beautiful when it is snowy. I really like the silence of a city covered with snow. What about you?
Leo Coat
Actually I didn't wore this outfit during the holidays. It is an outfit I wore before we left for Fuerteventura, but I didn't have the time to share it with you until today. But I would wear this outfit for days like these as well. 🙂
I created a total black outfit and combined it with my leo coat as the key garment, to create a contrast to this all black everything outfit. It's a pretty simple look, you could wear everyday, not matter if you're spending your day at the office, at home or in a shopping center – to name but a few. 😉
What do you think about this simple outfit? And what do you wear between the christmas dinners?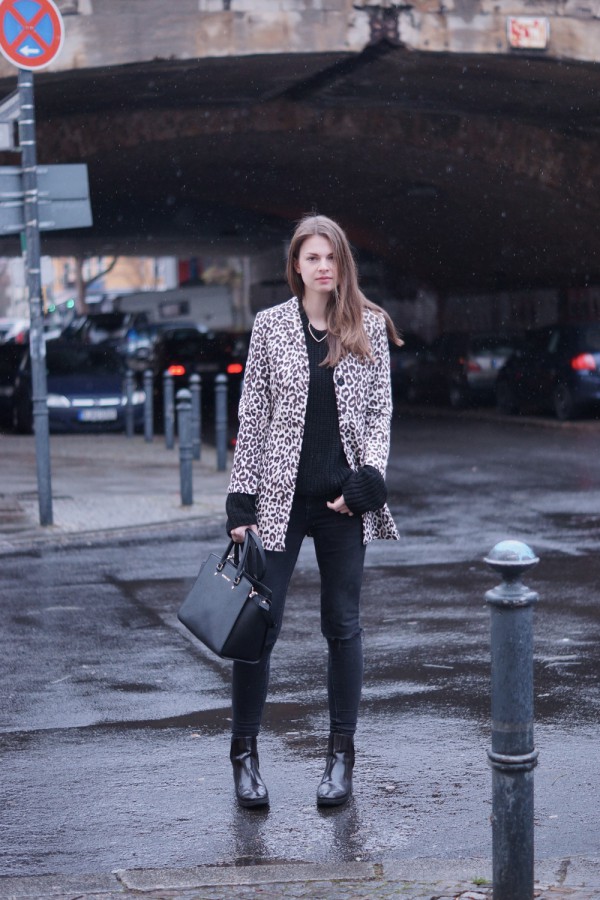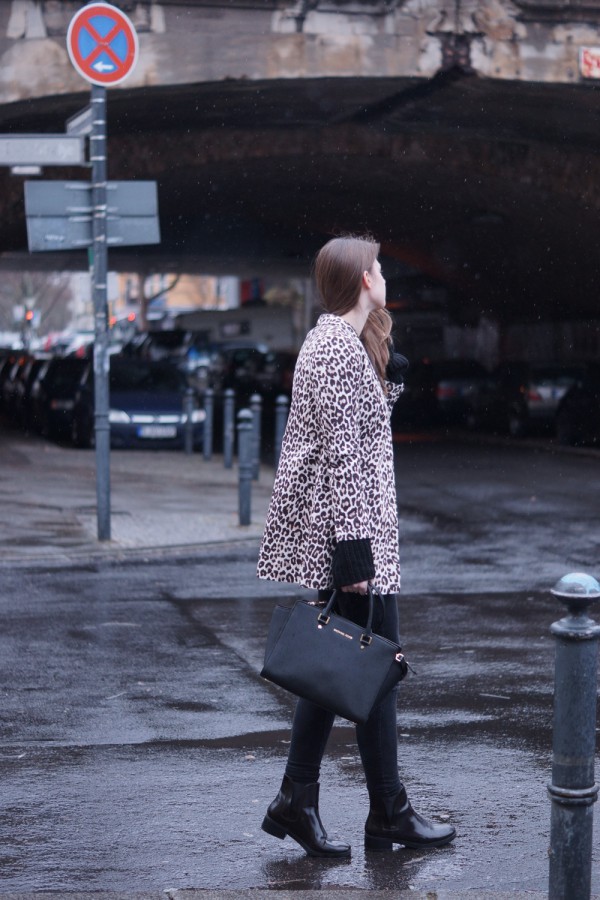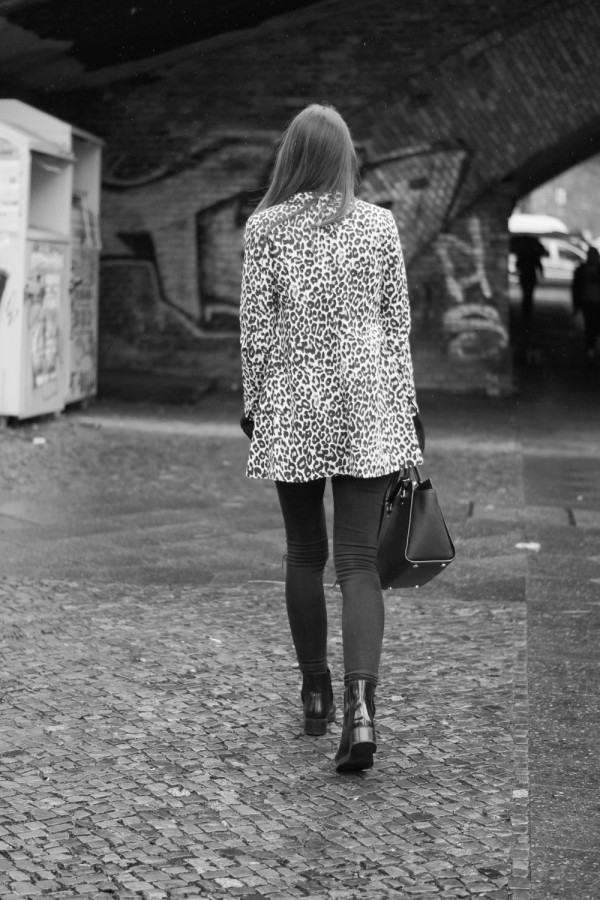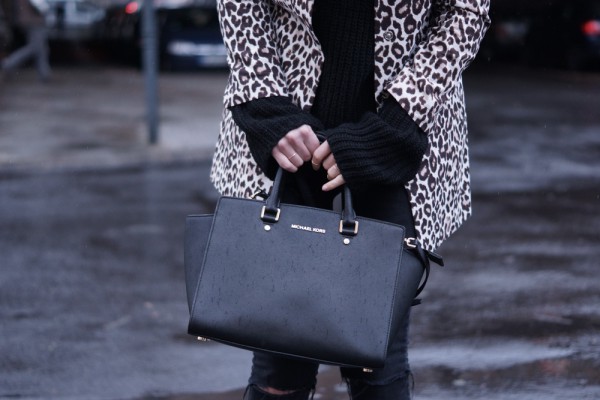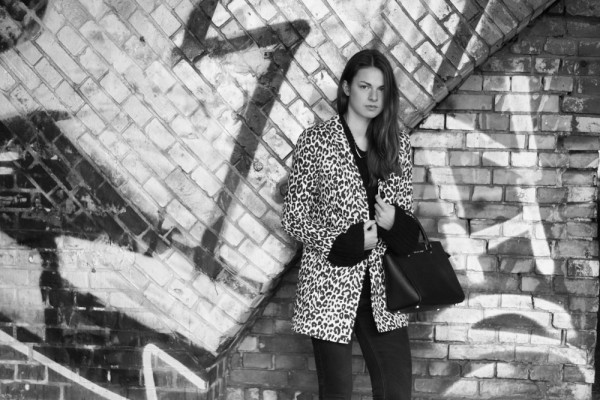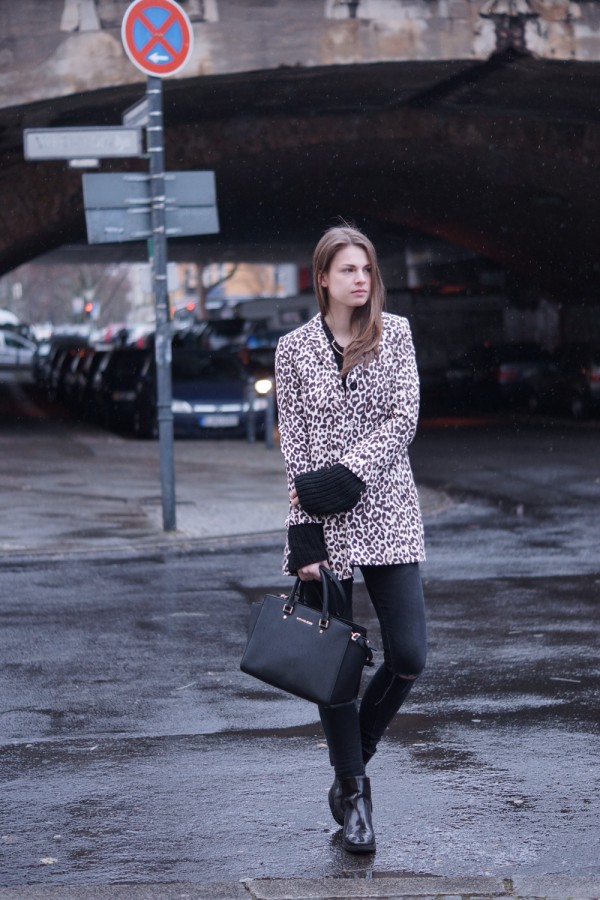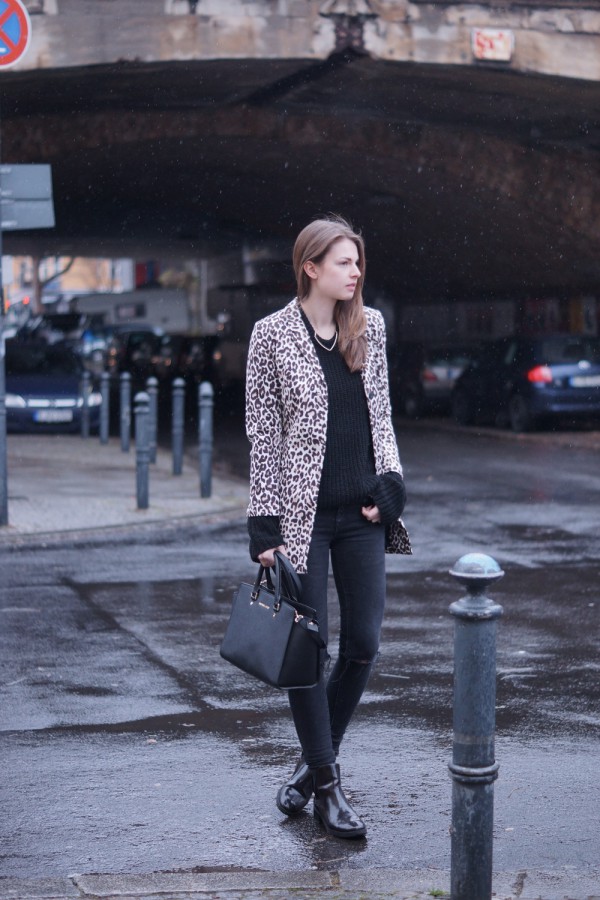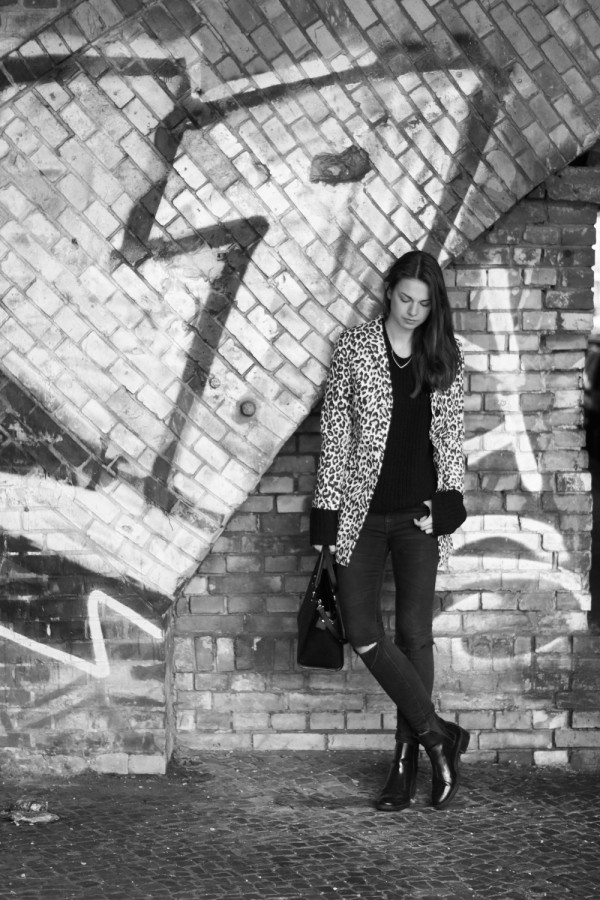 SHOP THE LOOK // SIMILAR CLOTHES