The christmas holidays are almost over, but we have still today to enjoy some free time with our beloved ones and then we have still the weekend to relax 🙂 What are your plans for this day after christmas and what are your plans for the weekend?
I think I'll relax a lot and of course I'll go to the gym – I ate way toooo much during the last days and didn't have the time to go to the gym aka it was closed… 😀
Comfy Outfit for relaxed days
You'll spend your weekend after the christmas holidays at home? Then this could be the right outfit for you: a comfy look in black and grey. You already know that black and grey are always a good idea and that you can never go wrong with this combination. It might seem a bit boring, but you can simply add one garment or detail in another colour – e.g. a colourful scarf or bright jewels – to add a bit colour, if you want.
Michalsky x MCM Urban Nomad 2 – Grey Python
Key garment of this look are my new MCM kicks. I bought them a few weeks ago at the Designer Sale Berlin. What do you think about them? I'm absolutely in love. And guess what? This was the only pair of this style and I got it – the Michalsky x MCM Urban Nomad 2 in grey python! <3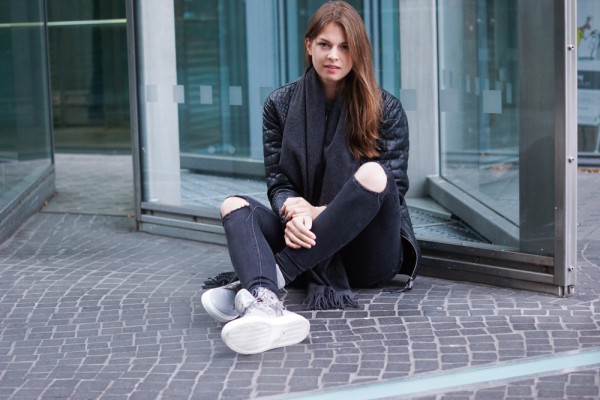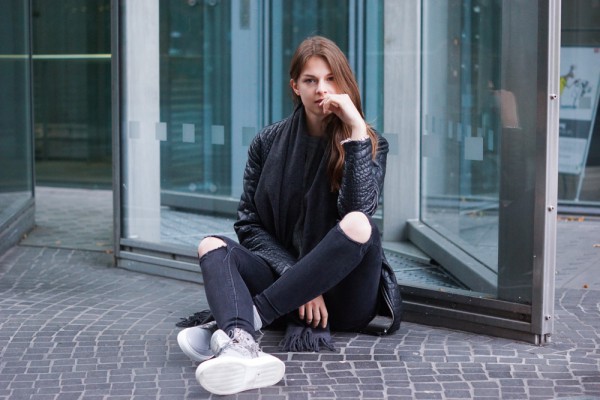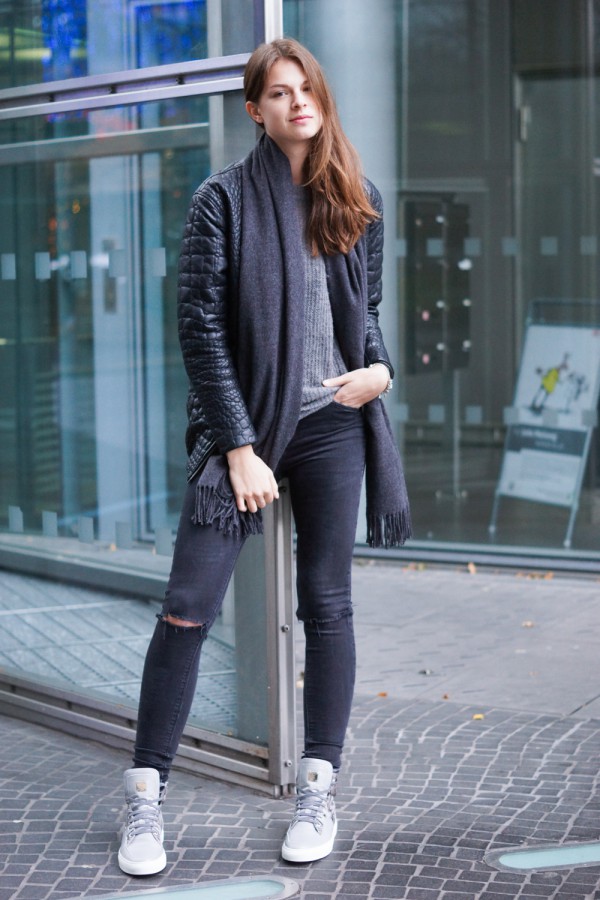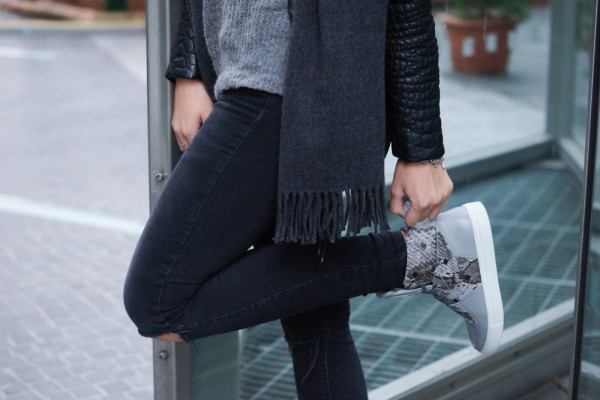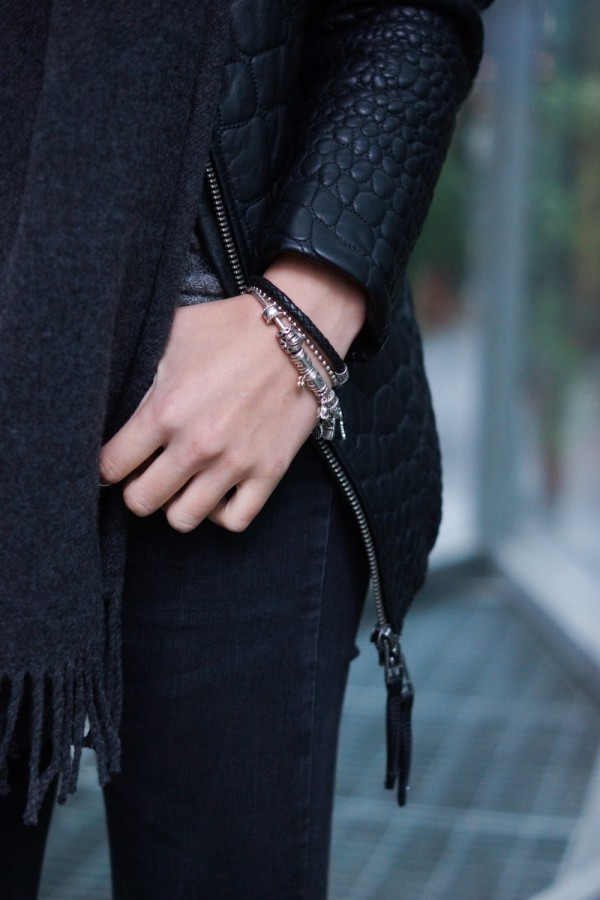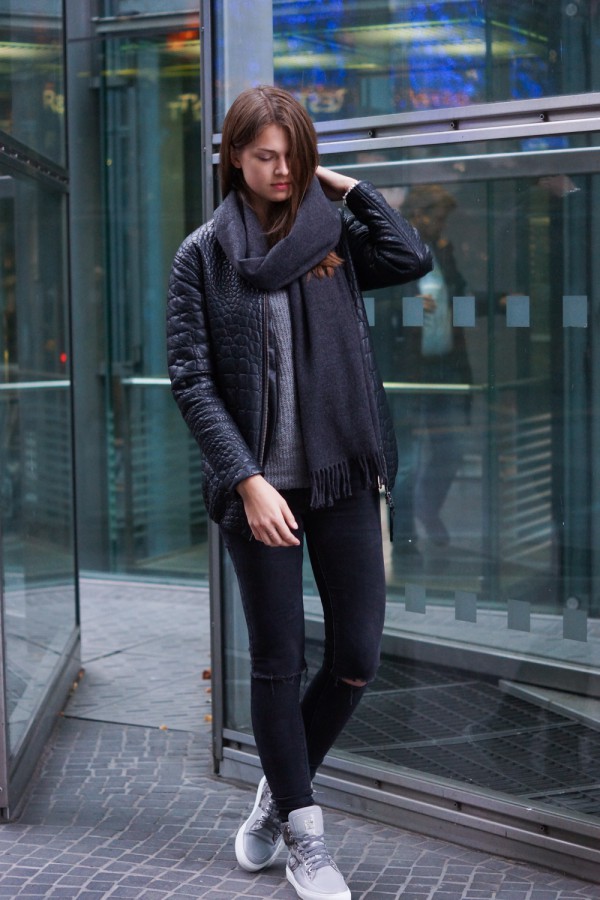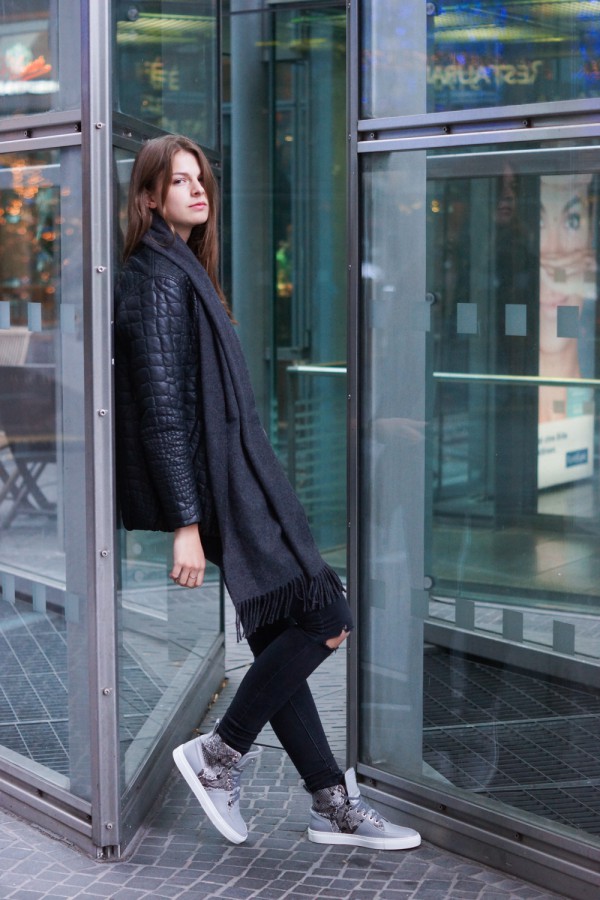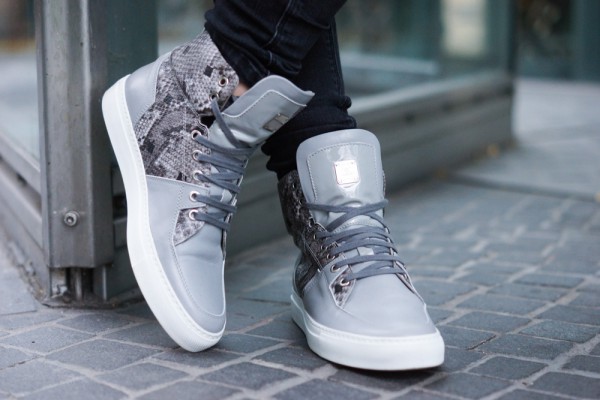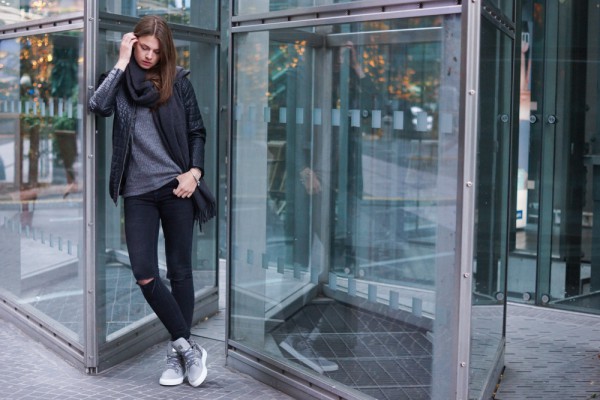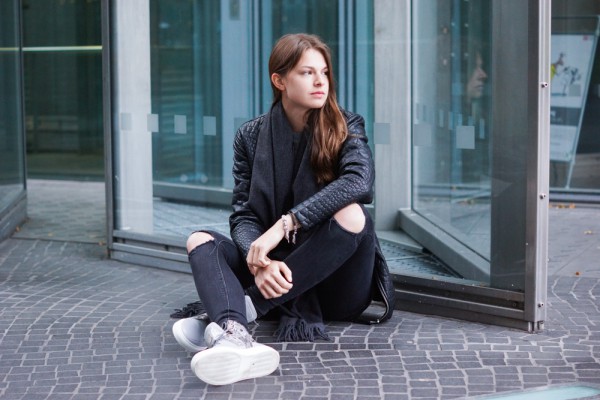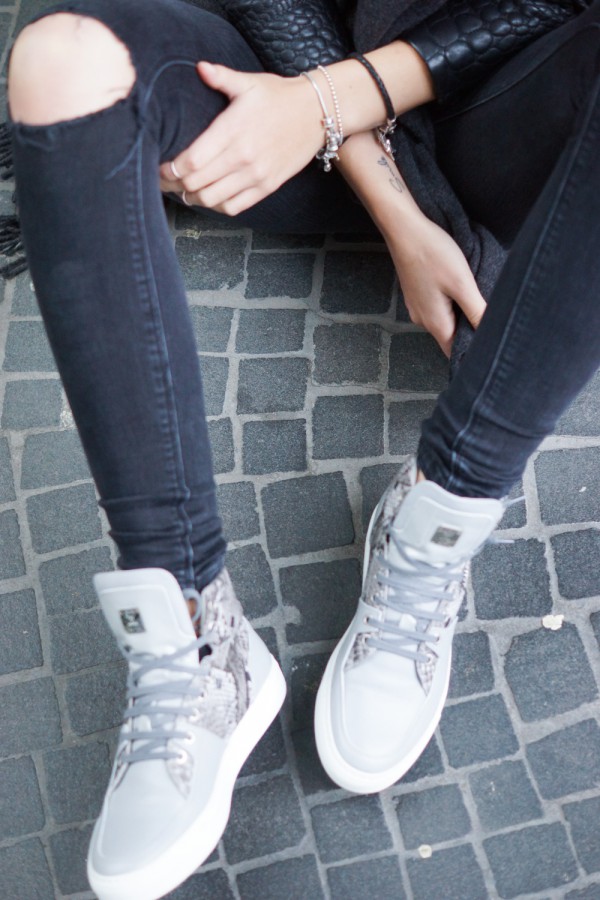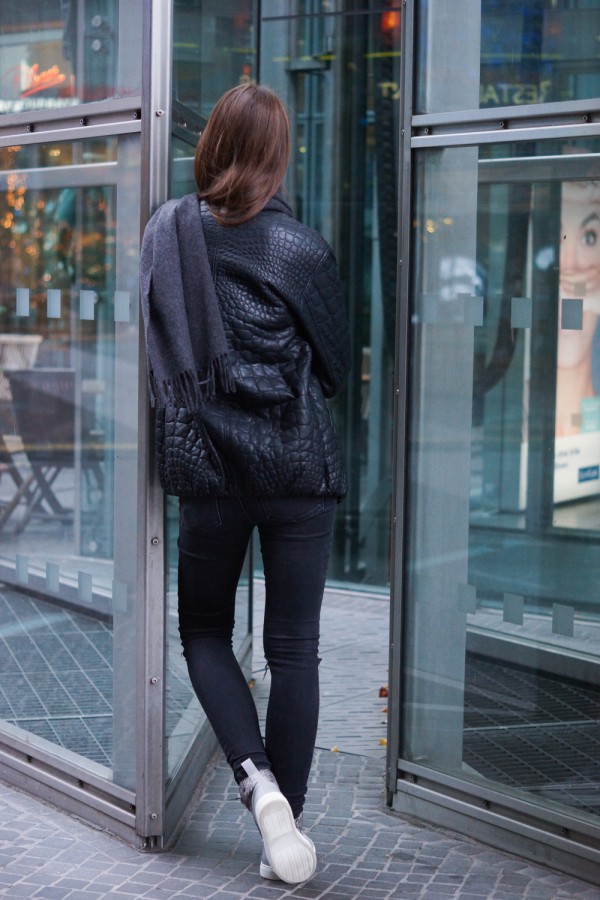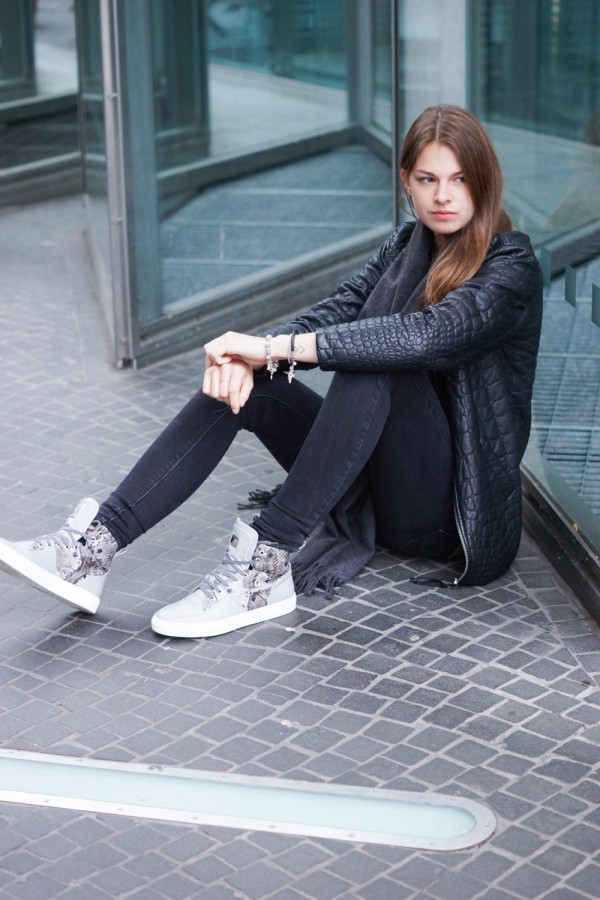 SHOP THE LOOK // SIMILAR CLOTHES