Valentine's Day – the day of love
Valentine's Day on February 14 is the day for lovers. It is celebrated every year with great devotion – worldwide. People send each other small cards with love greetings (in today's time of course preferably in digital form) and give each other presents. Classically, these are usually flowers, but boxes of chocolates in the shape of hearts and particularly personal gifts for the loved one are also very popular on this day. Either someone courts the lady of his heart and confesses his love to her in this way. Or someone is already connected and invites the girlfriend/boyfriend or, with already married pairs the wife, completely romantically to the Dinner. But also first dates can be approached on Valentine's Day in the best way and have their very special charm.
In this way, Valentine's Day, which originally goes back to Saint Valentine in the 500th century, has been able to establish itself as a regular holiday among lovers. Pure romance!
Valentines Day Outfit
Now, of course, that occasion also includes the perfect Valentine's Day outfit and that is always the most fun. Because obviously, there is not THE ultimate, universal outfit for Valentine's Day, but it is allowed what pleases. The most important thing is that you feel comfortable with your look. In this way, you make sure that you come across as self-confident and completely relaxed and don't look cramped and completely unstylish.

Who doesn't know this: styled up to the point of no return, completely tense and everyone can see how uncomfortable you feel in your skin. Since one is then downright relieved if the evening is finally over, on which one you looked forward for weeks. But if the pantyhose perhaps pinches, the High Heels press, and the much too short skirt constantly rides up, then also the man of dreams notices that and wonders, what he could have probably done wrong. Especially when he had so much trouble with the selection of the restaurant, the menu sequence, and the small present in form of decorations or flowers.

It is quite clear for such important evenings: feel good at any cost and for this, there are countless tips for wonderful Valentine's Days fashion, which can be worn simply quite wonderfully. The choice of the outfit should be quite clear in focus: You dress only for yourself and not for someone else. That is as certain as it is tangible. Because what you feel comfortable in is as individual as your taste, and that's a good thing. Chacun à son goût!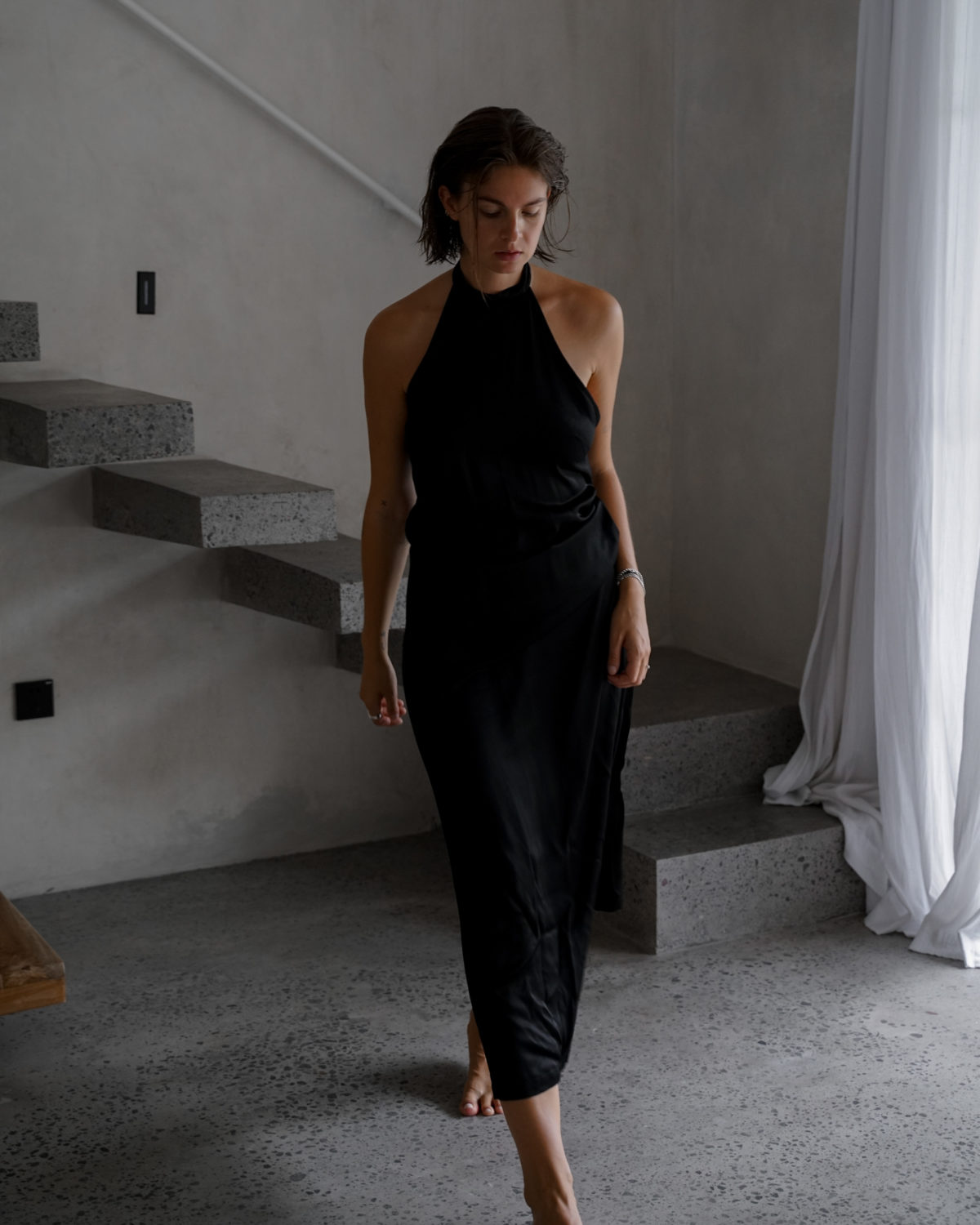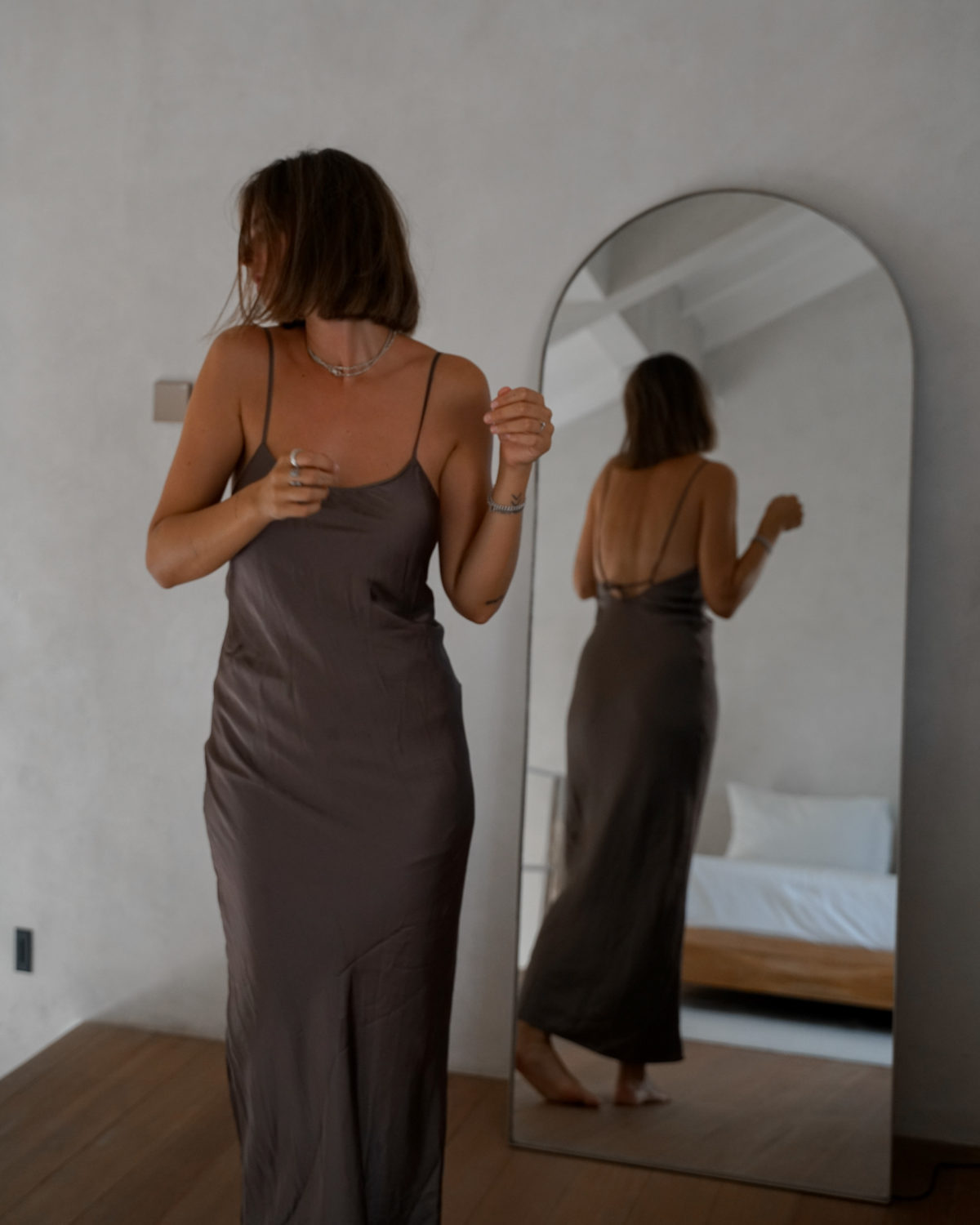 Outfit for Valentine's Day
There are countless little tips and tricks to spice up the respective outfit and skillfully set the scene. With the perfect outfit, you then also have exactly the right effect on your partner, because in this way you radiate self-confidence and feel just comfortable all around. What exactly you feel comfortable in is individual for everyone. Some love to wear high shoes and the height of the heel is practically immeasurable. Even Carrie Bradshaw in the popular series "Sex and the City" emphasized again and again that her high heels can not be high enough. Those who prefer flat shoes also have an enormously large selection here and prefer to take noble leather boots or flat ballerinas.

Also in the choice of tights and stockings, there is a wide range of variations and you should just try out which ones fit particularly well. To bewitch the date, you are always well advised with an enticing neckline, because, at the romantic dinner sitting at the table, a well-emphasized décolleté comes into its own. And last but not least, a skillful eyelash curler with mascara or even false eyelashes set subtle accents and set the right mood for the evening at dinner. This can make a man weak – and they always say that women are the weaker sex …
Cool outfit for Valentine's Day
Of course, at this point, we give very specific advice and present particularly beautiful outfits for the day of love. So, we particularly like a suit in black in the trendy oversized look of this season. It falls loose and casual and sits just heavenly. The wide leg cuffs are a real eye-catcher and the slit on both sides lets your shod feet peek out. It goes perfectly with comfortable loafers in a flashing metallic look. As an accessory, the Lula Patent Buckled Bag in white is a super contrast. In keeping with Valentine's Day, only a bra or a narrow top is worn under the XXL blazer and thus offers deep insight.

Or how do you like this Valentine's Day outfit: wide cozy jeans in a light gray tone, skillfully combined with a transparent long-sleeved top?
The bra peeks seductively out from underneath. This goes well with an oversized blazer in appealing black and stylish sneakers come to the feet – and ready is the ultra-cool Valentine's Day outfit.
If you prefer something more elegant, you might choose this outfit: a white three-piece suit made of fine twisted yarn with wide, loose-fitting trousers, a tight-fitting vest (without anything underneath, of course) and, as a contrast, the mega-wide blazer with wide shoulder pads. Add black stilettos and a black bag ,and you're ready for a romantic date for two.
It becomes quite elegant with a touch of silk in a heavenly shade of brown. We are talking about a fashionable evening dress with a wide back neckline and narrow spaghetti straps. It can be worn with either chunky boots as a cool contrast or sexy high heels. Knee-high boots are also always a good idea.
The dress is combined with a blazer or a short jacket. This outfit can be combined in such variety and thus reinvents itself again and again.
Very comfortable and yet wonderfully stylish it is with this combo: Mega wide pants in light grey in XXL style combined with an ultra-cool top in asymmetrical cut, one side with long sleeves and one side completely free – sexy shoulder and flattering neckline guaranteed. Add white sneakers and you have the perfect feel-good Valentine's Day outfit!
And last but not least we recommend this outfit for Valentine's Day: Long black pants, a noble top, and as a true eye-catcher a wool white oversized coat with belt and a pretty button placket. Combined with a bag in the same color and as a contrast thick boots, you have the Valentine's Day outfit par excellence!
Fashion for Valentine's Day
No matter what you're going for, the day of love should be celebrated properly. Whether you are more the type for discreet looks with a simple wardrobe or enjoy a very big appearance, it does not matter. You should simply remain true to your type and dress according to your taste. Valentine's Day is in February in the rather cooler season, so corresponding outfits are in demand. It is therefore recommended to wear rather beautiful dresses with noble leather boots or short skirts with pantyhose and over-knee boots or, who likes it, with high stilettos. You can show yourself feminine all along the line with exciting accents, glittering jewelry, and eye-catching cut-outs on tops as well as beautiful accessories. Then the date has plenty to look at and explore at the romantic dinner for two.
Red is the color of love
Red is and will always be the color of love, and for this reason, it should not be overlooked on Valentine's Day. Whether one is content rather with red accents or comes along equally completely in red, is left naturally to everyone. But one thing is for sure: The color red has an invigorating effect and you immediately feel much more self-confident – that has been proven several times! Enjoy your Valentine's Day!