Some days just call for comfortable and simple outfits. And after a week in a car I definitely needed one of those comfortable outfits. The sweater I was wearing always makes me feel at ease, I added a pair of jeans and my Converse which added a sporty touch to this look et voilá.
Contrast V-Neck Sweater
This Contrast V-Neck Sweater is one of my favourite sweaters. It's quite classic and elegant, but the deep V-neck gives it a modern, sexy twist. The V-Neck is the part of this sweater I like best, not only the fact that it is a deep V-neck, but also the contrasts. What do you think?
When the sun goes down
We shot these pictures while the sun was going down. We had only a few minutes, because it darkens really fast in the evening. But I really like the evening light, even if you can't see it in these pictures, because we were a little to late 😉 Anyway, I hope you'll enjoy this post and like this simple and comfortable outfit.
Enjoy your Tuesday. xx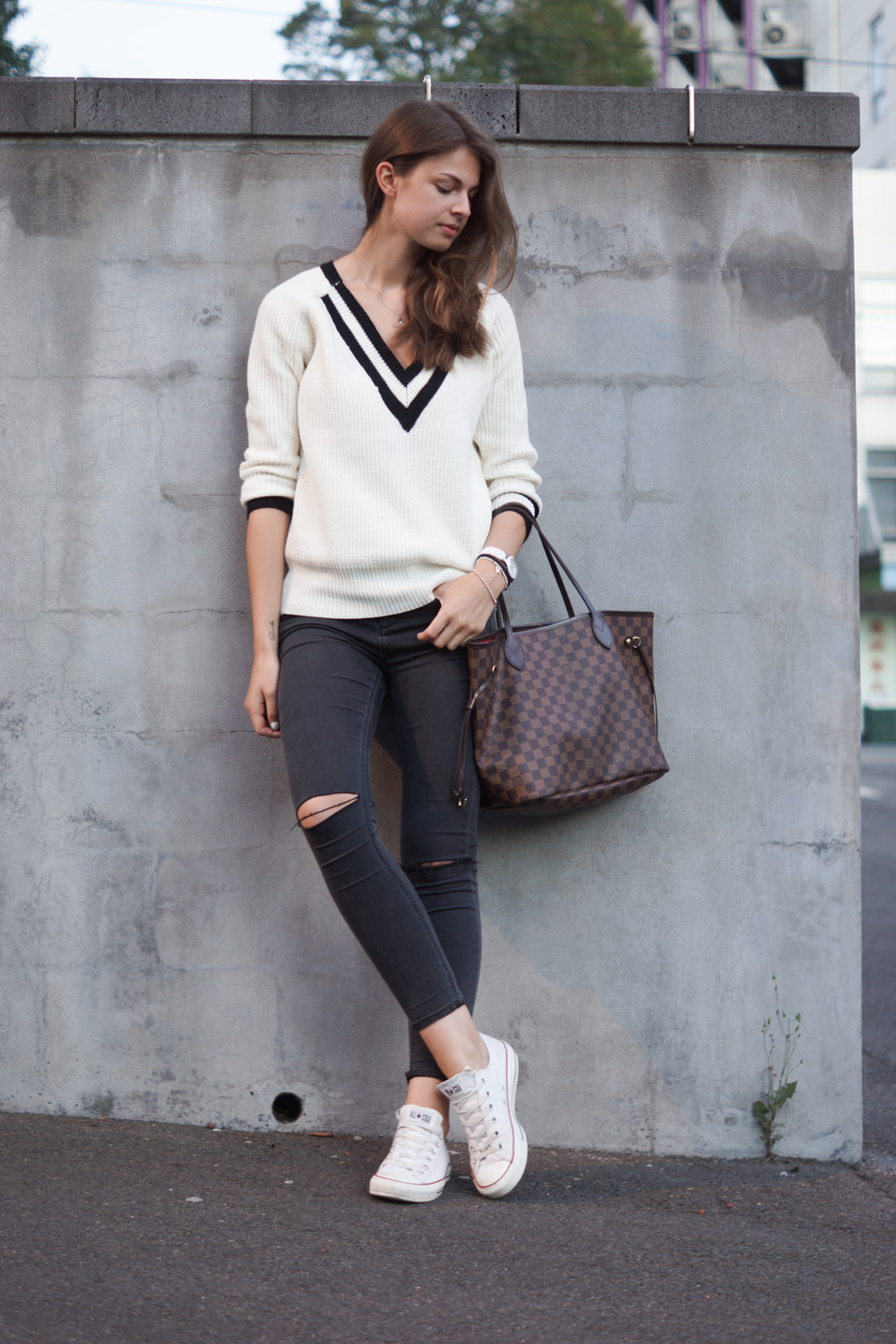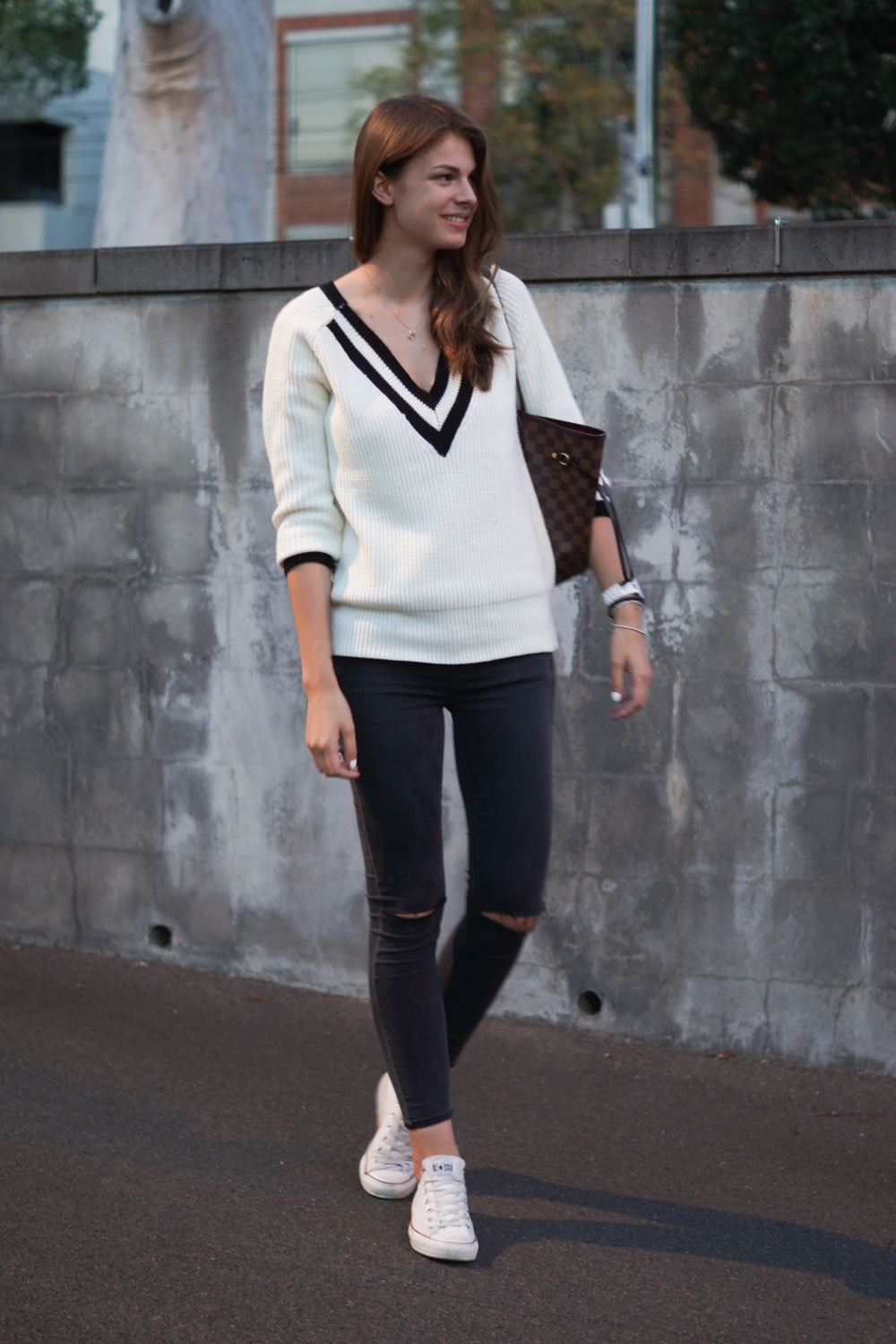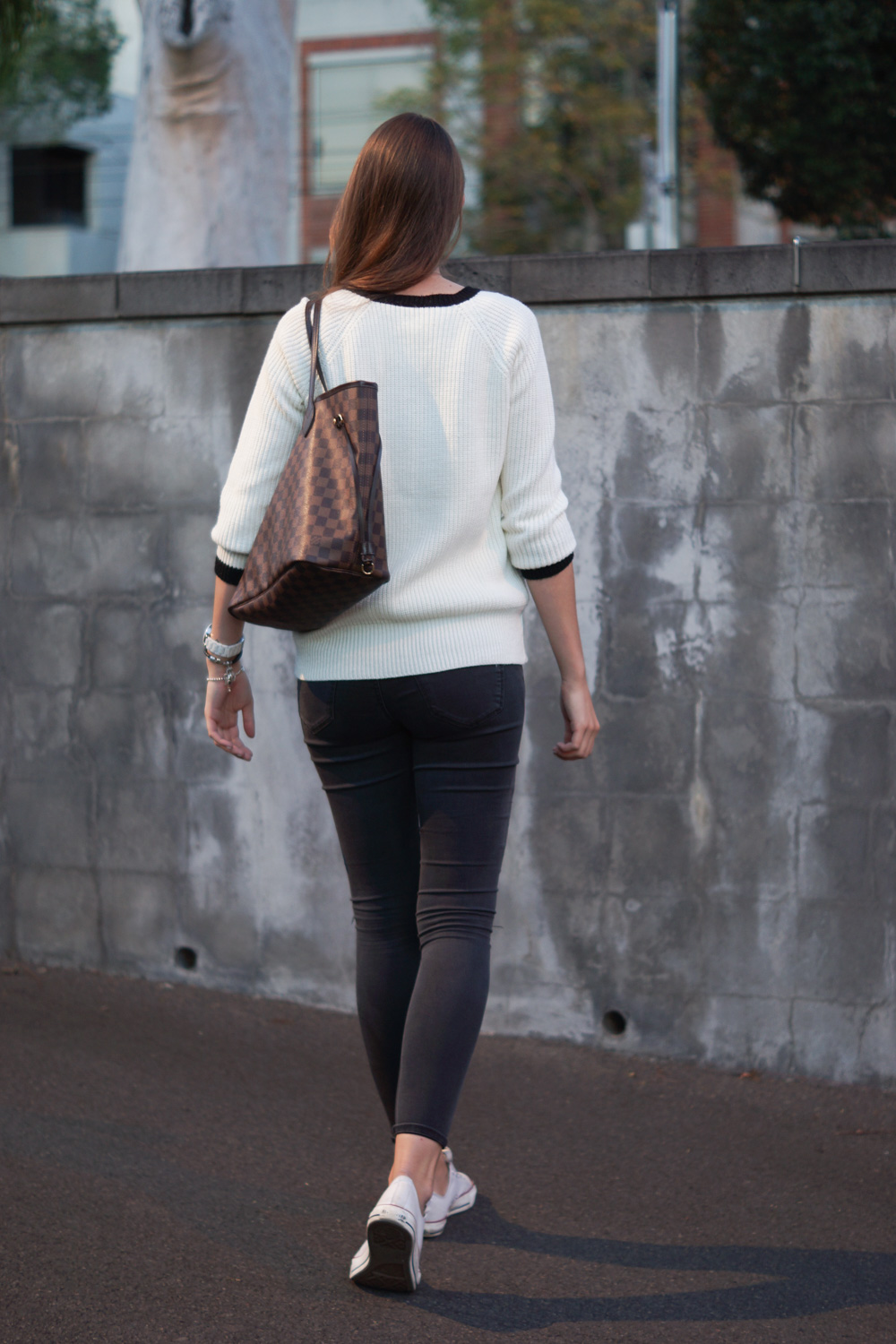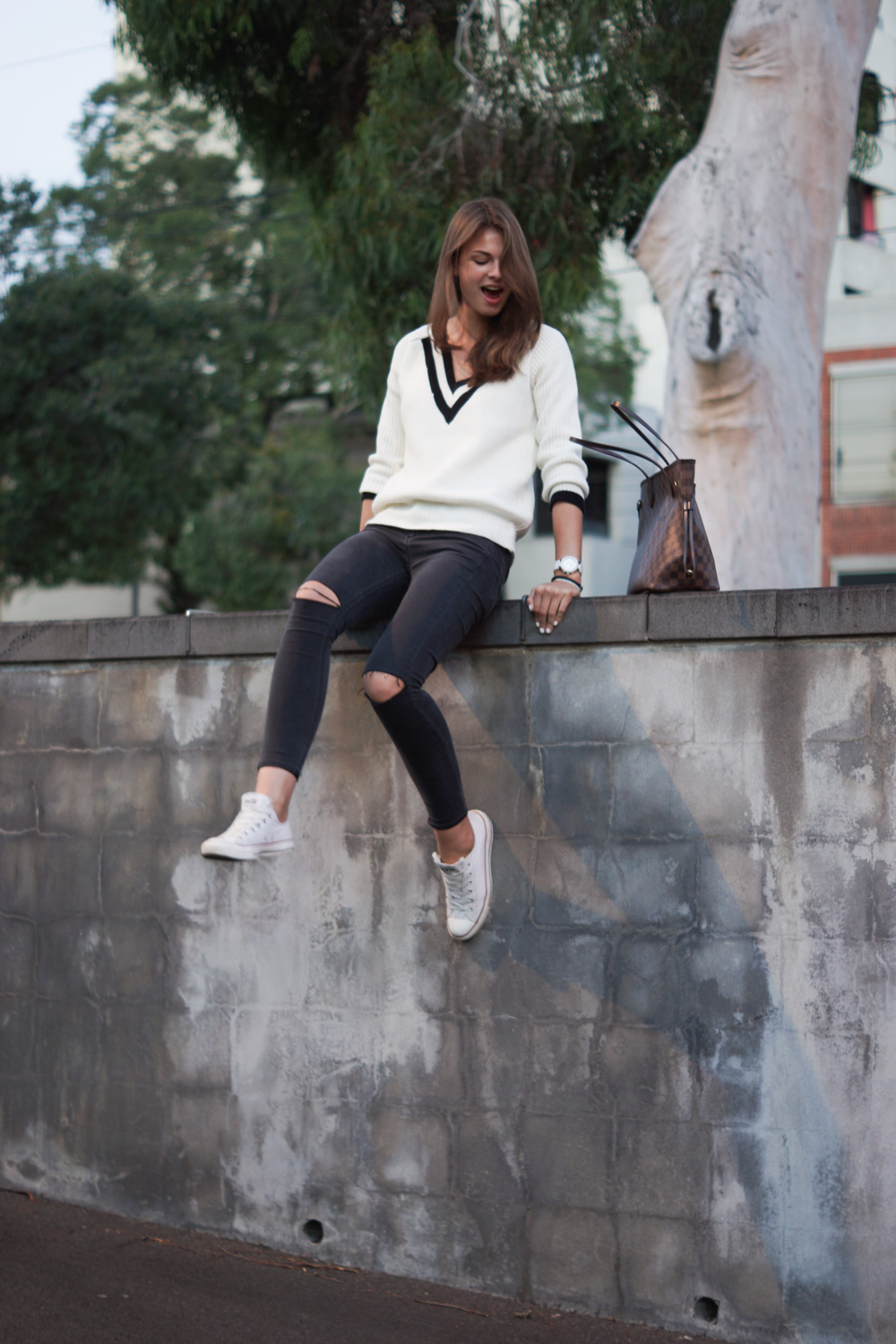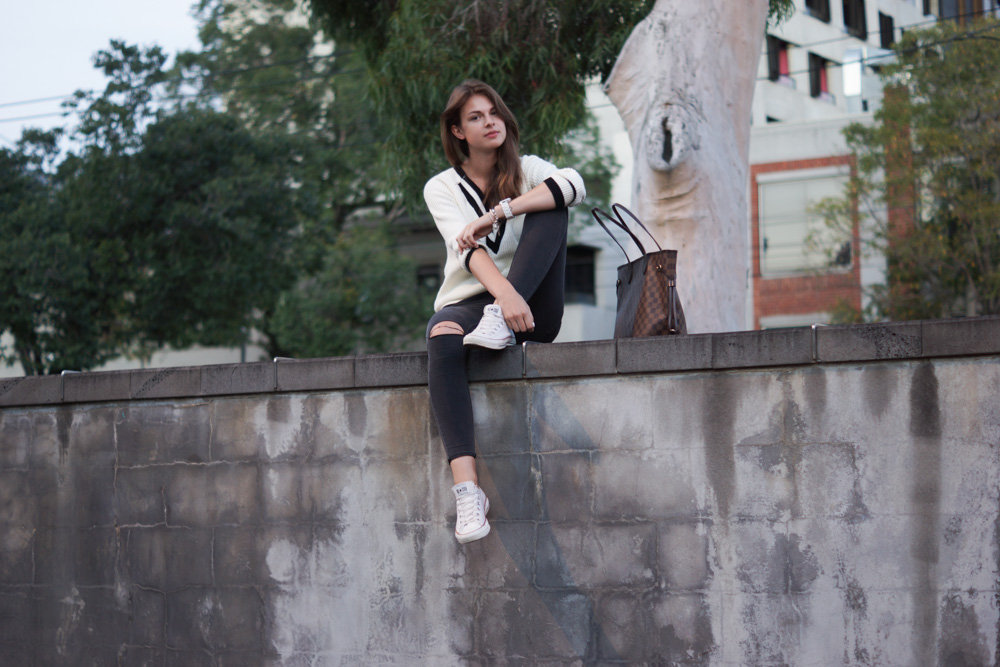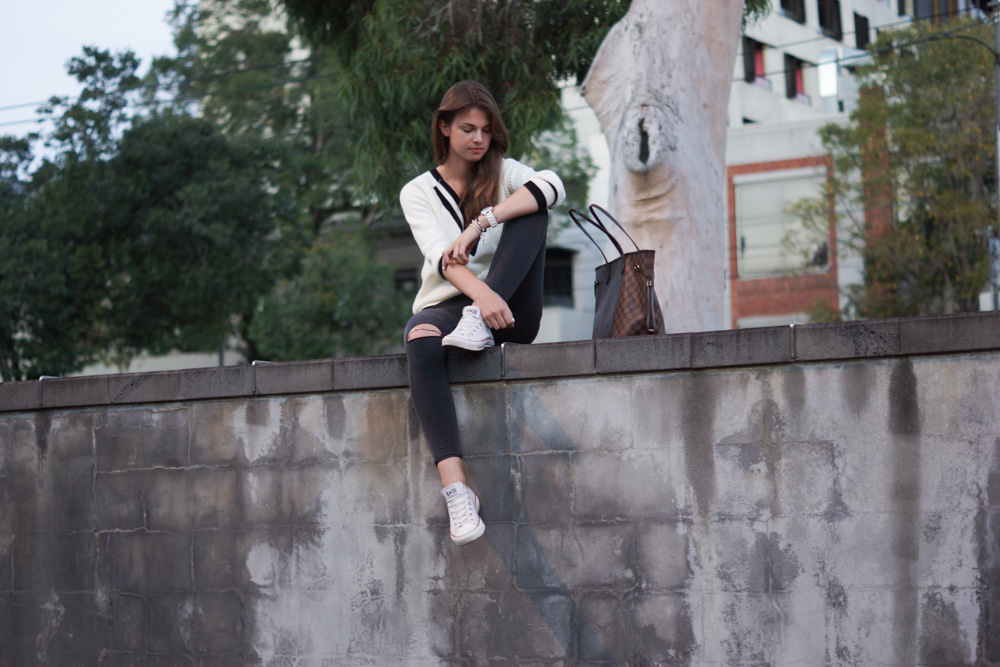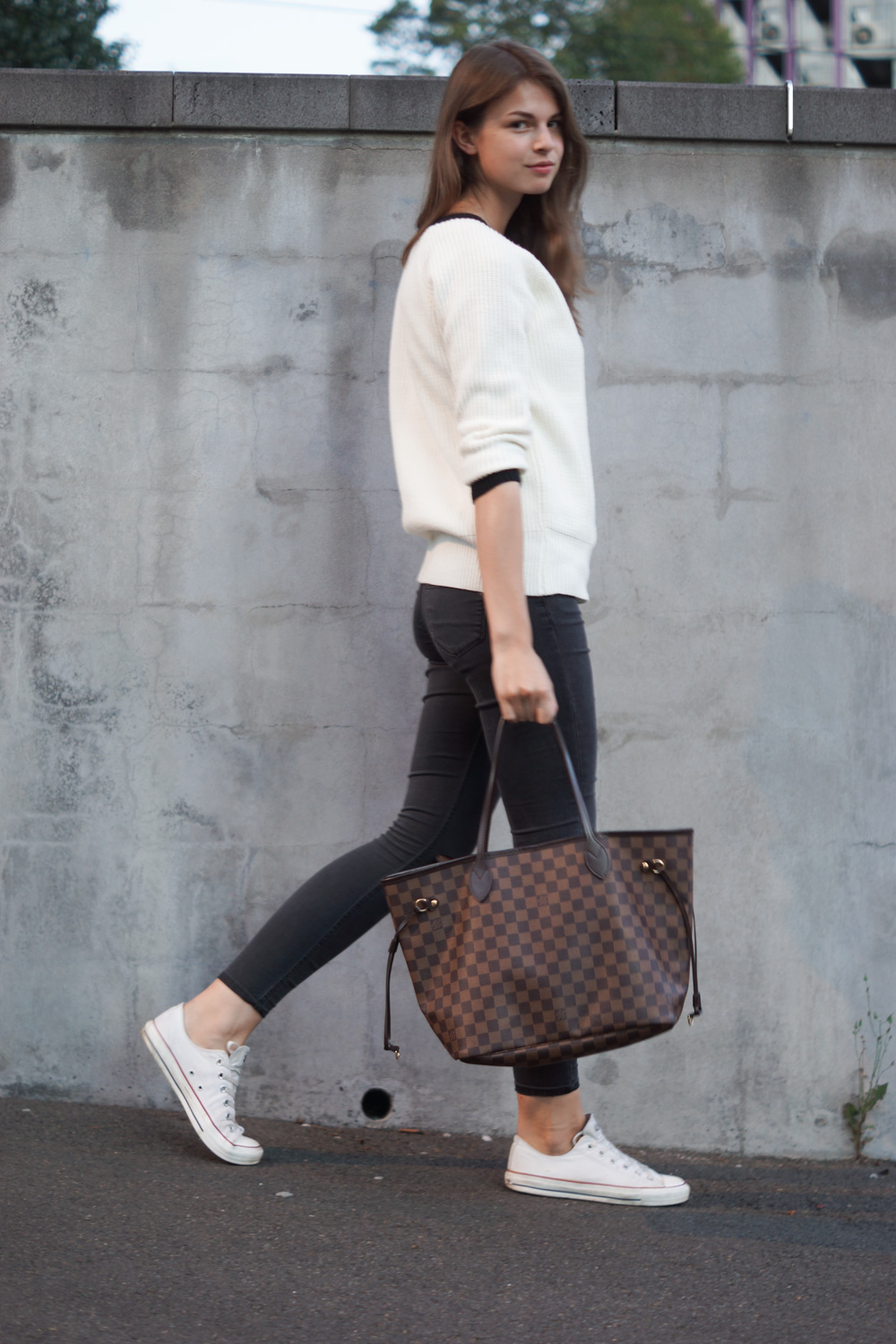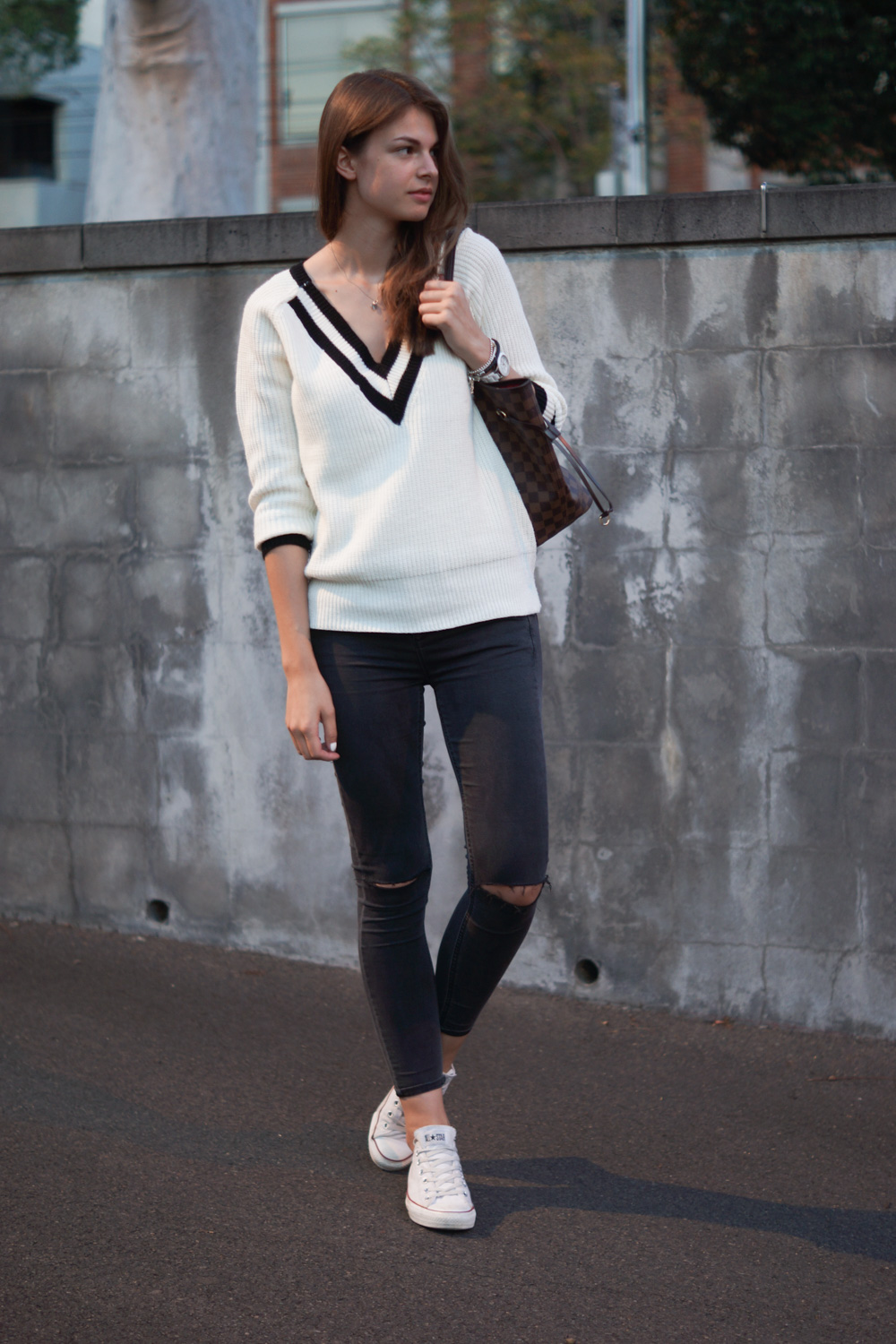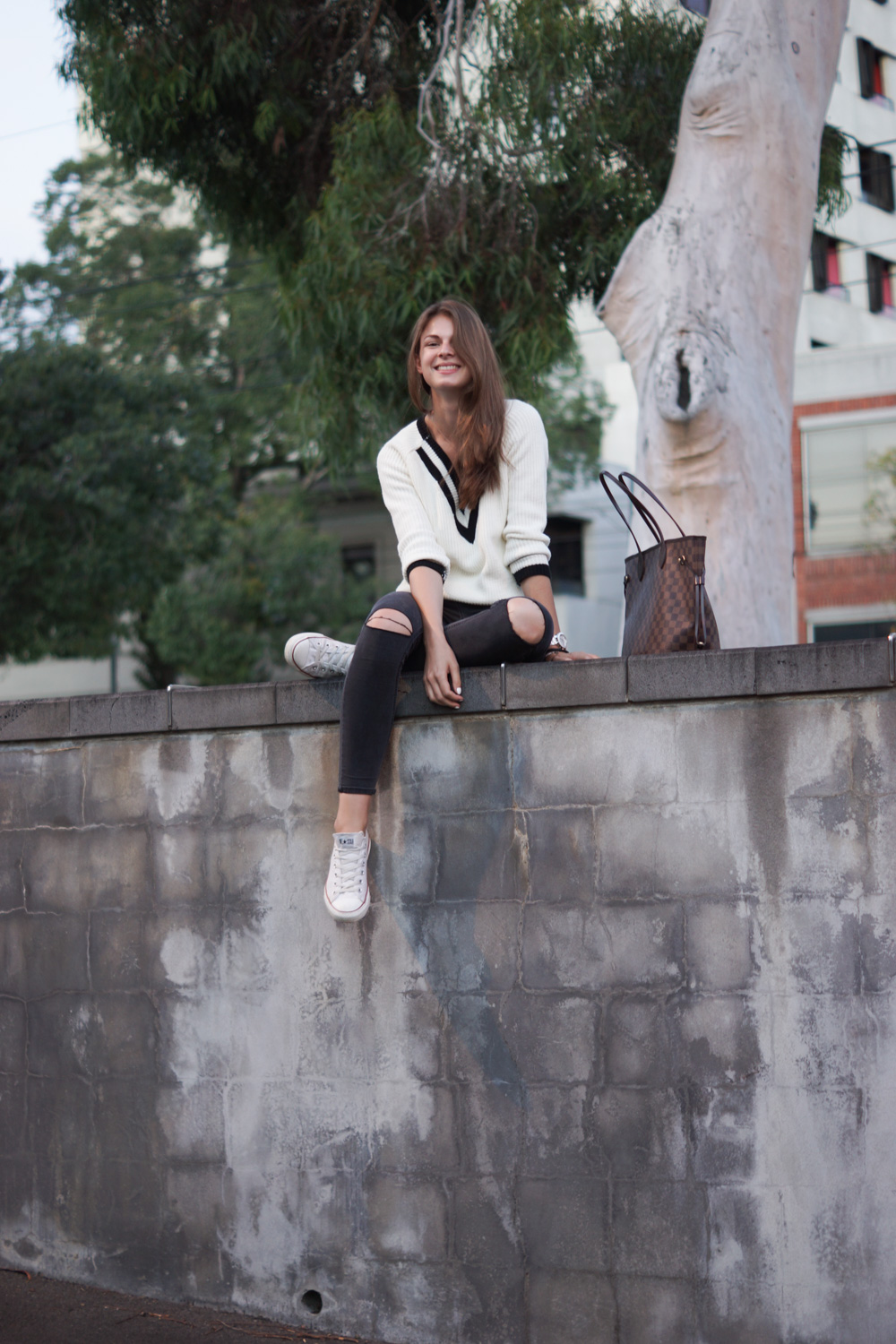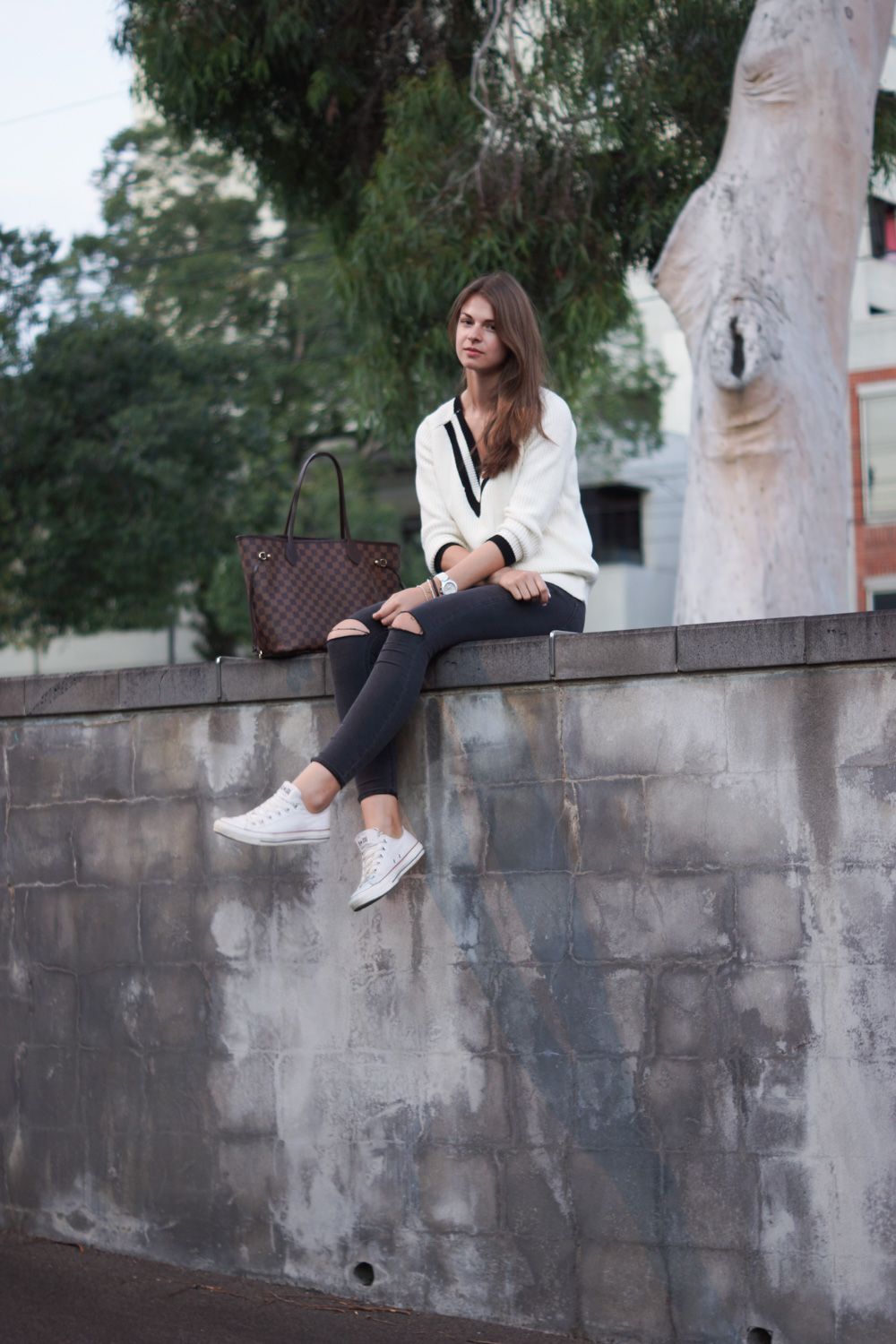 SHOP THE LOOK // SIMILAR CLOTHES