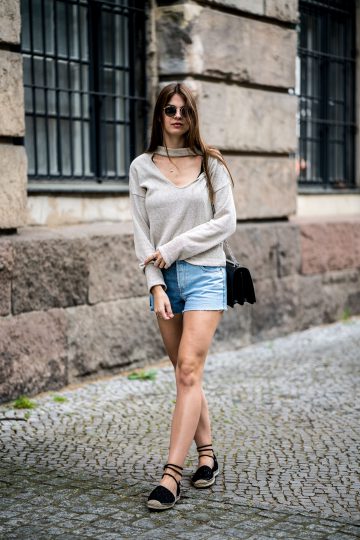 Happy Thursday everyone! This week went by so fast, and I can't believe it's already Friday tomorrow. The weekend is going to be super exciting, and I really can't wait for it to begin. It will be a very sporty weekend, on Saturday I will run the Avon Frauenlauf and on Sunday I spending the day with Adidas to learn more about the Wanderlust project. I'm also running the Avon Frauenlauf together with Adidas, so this is going to be a lot of fun as well – you know how much I love the Adidas events and to spend time with the team 🙂 I will tell you more about the upcoming event next week, today I want to share another summer outfit with you here on the blog. It's not a midsummer outfit; it's more an outfit for the transition period of spring and summer. That's why I was wearing a sweater that day. Yes, it is finally getting warmer in Berlin, but that day we had "only" 21°C here in Berlin, and the wind was blowing now and then… so you still need a sweater or a jacket you can slip on in case you need it.
Two Toned Denim Shorts
I stopped counting all the denim shorts I have in my closet.. the addiction is real x) I love denim shorts, and I can't get enough, so I couldn't resist when I saw this one at Subdued the other day. I have a lot of Levi's shorts, most of them and the other shorts I own are very simple. That's why I didn't have to think twice when I saw these two-toned denim shorts. I didn't have anything comparative in my closet.
I know that the opinions are divided regarding these two-toned denim pieces. I was thinking about getting a pair of two-toned jeans (you might know the one you can get at Mango at the moment…) for quite a while, but I actually wasn't sure because of the length. As most jeans the one I was thinking about was a little bit too short for me, so it just wasn't worth the money… that's why I didn't buy it in the end. But that doesn't mean that I don't want a pair of two-toned jeans anymore. I still would love to get one, but for now, I am very happy with this pair of two-toned denim shorts. Right now I don't want to wear jeans anyways. I want to wear shorts, dresses and skirts every single day! 🙂
I got these shorts a couple of days ago, but as you know the weather wasn't perfect the past weeks. When it finally cleared up and got warmer in Berlin, I couldn't wait any longer. I combined my new shorts with this V-Neck Choker sweater from Zara and a pair of new Espadrilles from Michael Kors. I was also wearing my everyday jewellery, my favourite pair of Ray Ban sunglasses and my Agneel bag. It was such a comfortable outfit, even though it wasn't the best idea to wear a new pair of shoes on that day. I was walking a lot that day, and you should never wear new shoes when you have to walk a lot x) Yep, I got blisters on my feet… I have to hold myself at fault for this.
I hope you will like this casual spring/summer outfit. Let me know what you think and leave me a comment. xx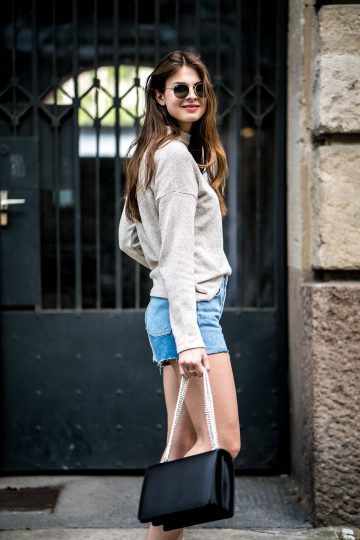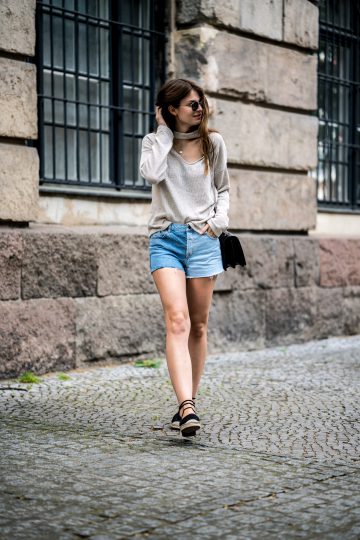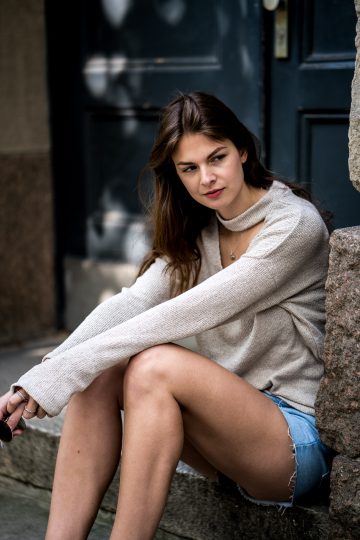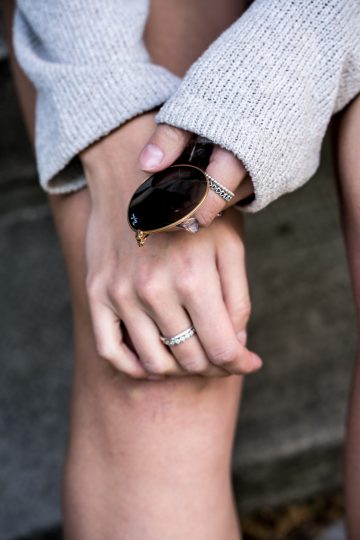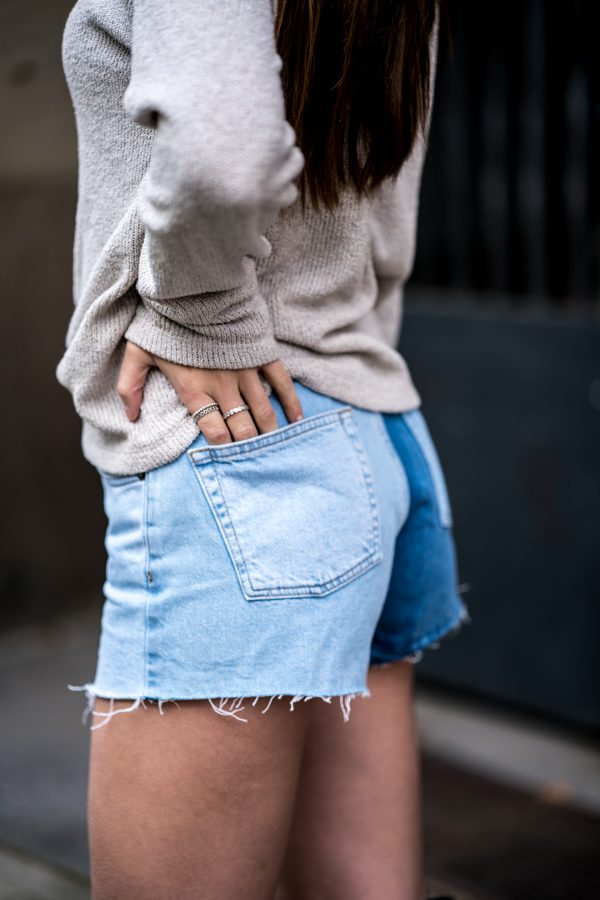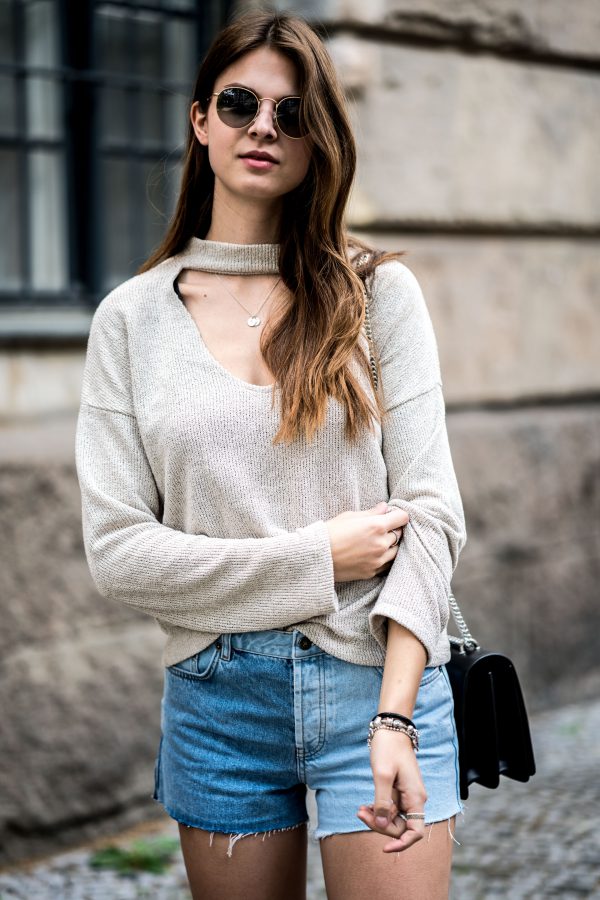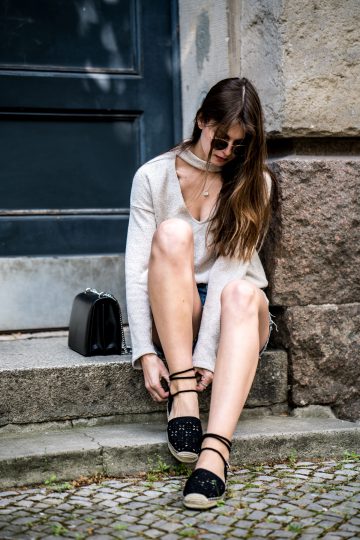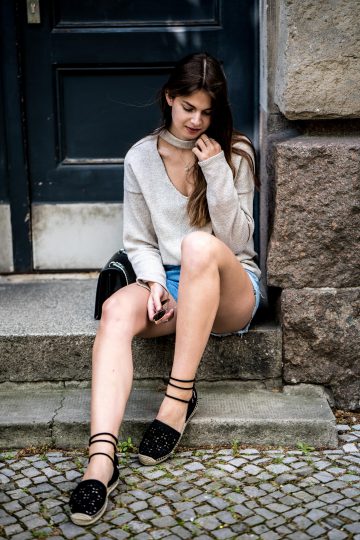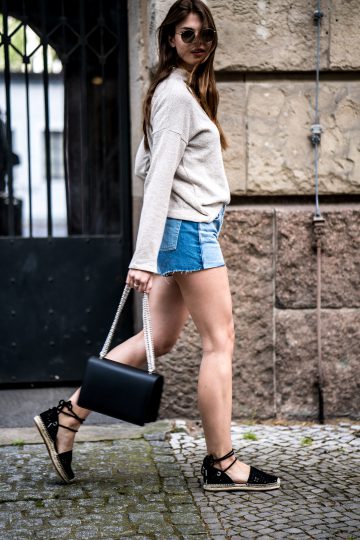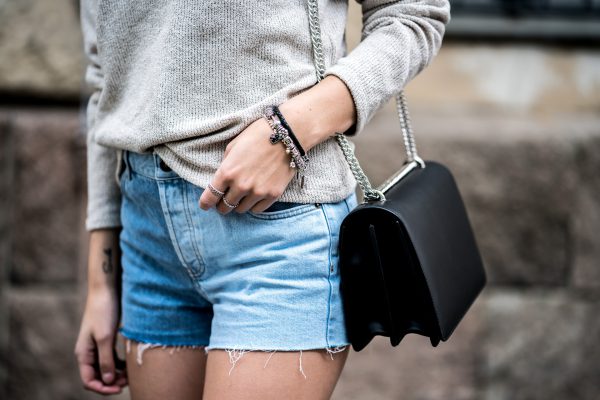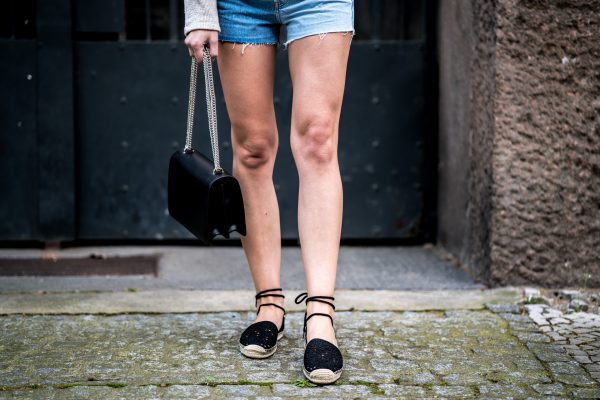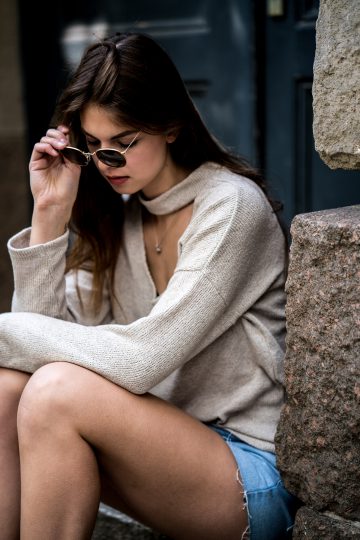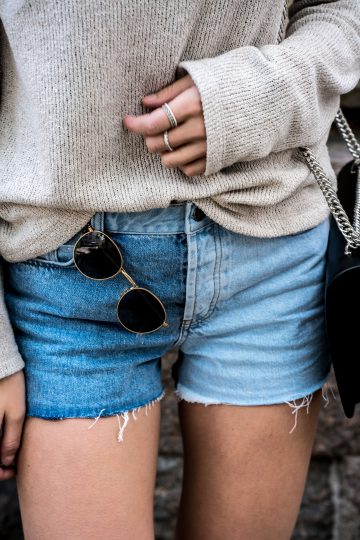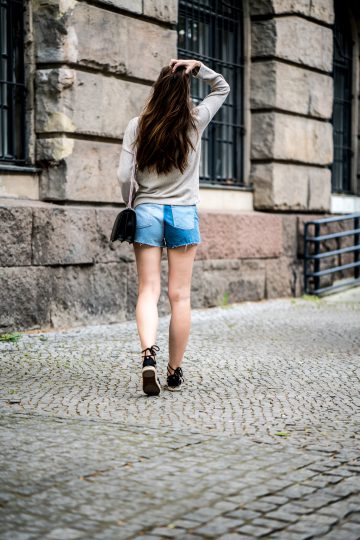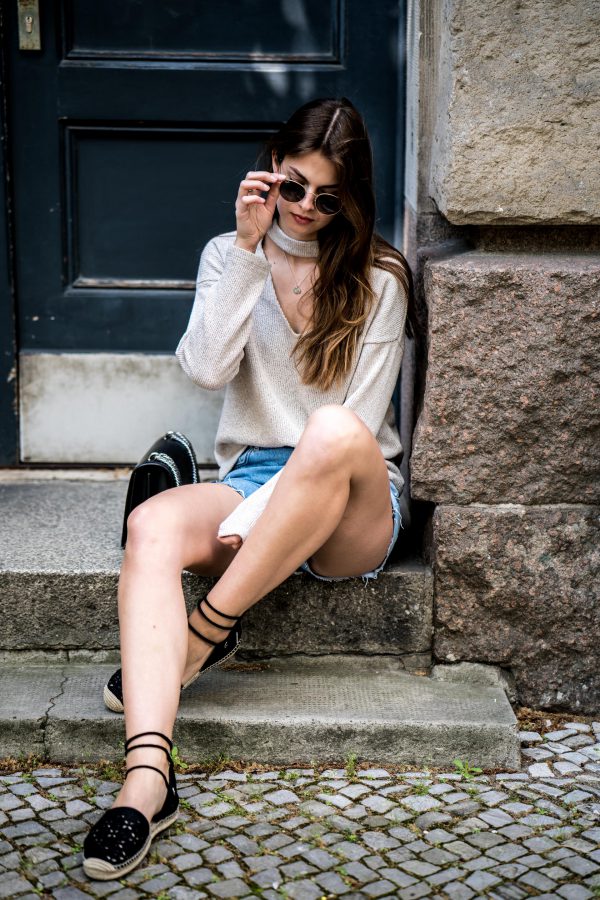 Sponsored Products: Shorts from Subdued.