Autumn is slowly approaching, and soon we will spend more time at home again. At first, you might not feel like it after the summer, but it's not that hard to make your time at home beautiful. Just use the beginning of autumn to treat yourself to a self-care day finally. We'll tell you the best way to do it here.
Make yourself comfortable
Comfort is the key to feeling good. Therefore, before you start your self-care day, you should create an absolute feel-good atmosphere at home. Of course, this is always best done with lots of pillows, cozy blankets, and a few candles. Optionally, you could use a lovely room scent or incense sticks. However, only do this if your candles don't already have a scent. Too many fragrances jumbled together could cause a headache.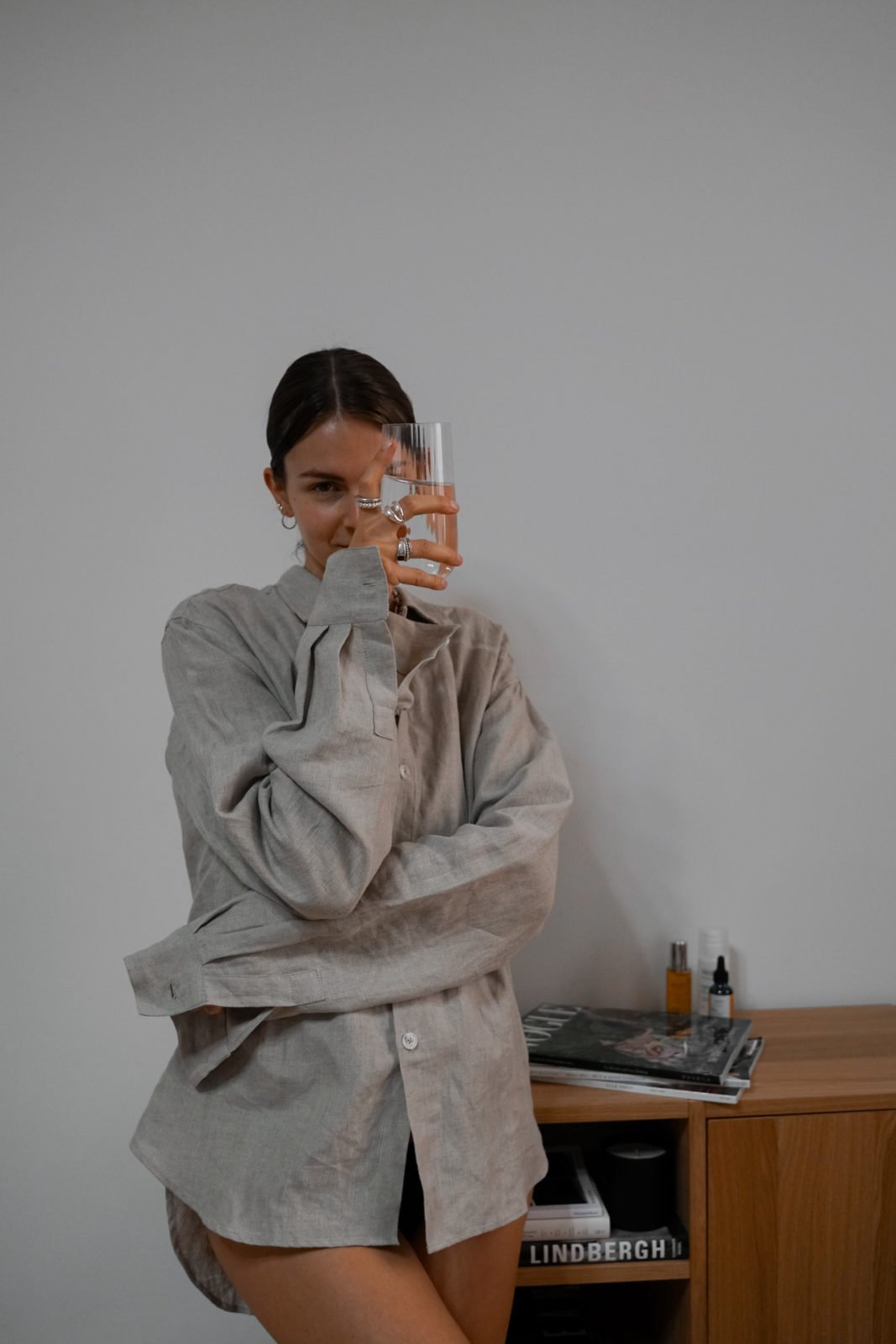 Treat yourself to something delicious to eat and drink
On your self-care day, you shouldn't give up anything you like. Not even in terms of food and drink. No matter if you cook something yourself or order food, everything is allowed on your self-care day. Don't feel guilty about pizza, a little chocolate, or ice cream for dessert – we treat ourselves far too rarely to the things we really like.
The same goes for drinks, of course. From water to a delicious homemade lemonade to a glass of wine, you decide what you're in the mood for on your self-care day.
Homespa: it's time for a beauty pampering program
A proper self-care day also includes a beauty pampering program. In everyday life, the topic of beauty often gets lost, and we only do what is necessary. However, we should treat our skin with a proper pampering program every now and then, and you don't necessarily have to go to the beautician for that. All you need are the right care products. You could, for example, make a mask of things you have at home or, if you have a wide range of beauty products at home, it's time to use more than the ones you include in your everyday skincare routine.
I recently tried a few products from Pure Obagi and incorporated them into my beauty pampering routine. In general, I am someone for whom it must always go quickly and easily in everyday life. My daily beauty routine includes a maximum of three products.
Pure Obagi offers care products for a wide variety of skin types. For more than 30 years, Obagi has been developing skincare products scientifically, addressing issues such as acne, scars, and hyperpigmentation. Among them, you will definitely find some products that you can perfectly integrate into your self-care day – as well as your daily routine. Your skin will indeed thank you for it.
My favorite for the self-care day is the Obagi Professional-C® Serum with its 10% L-Ascorbic Acid, the most potent form of vitamin C. While you can incorporate the serum into your daily skincare routine, I prefer to use the intensive serum when I want to give my skin a little extra hydration and care. It helps soothe the skin and provides an instant glow.
Time for your favorite movie or show
Once you made your home a perfectly cozy place and your favorite meal and drink(s) are ready to be served, the only thing missing after an extensive beauty pampering program is the movie or series marathon. Your self-care day is all about you. You decide what you want to see and don't have to consider your boyfriend's or girlfriend's choice. It's best to decide on a few options before starting your self-care day, so you don't have to spend ages deciding on the day itself, saving precious time.
With all these things in place, your self-care day should be an absolute success. Take it easy and enjoy a few hours just for yourself. Especially now that it's getting colder outside, we can all use more of these self-care days. Why don't you schedule a fixed day each month?
I hope these tips help you a little. Let me know in the comments what you like to do on self-care days and what you think should not be missing.