The past week couldn't have been more contrasty relating to the weather conditions. At the beginning of October I was in Berlin and then London, where we had temperatures around 15°C. Mid of October I flew to Indonesia where tropical temperatures, as well as a lot of sunshine, were waiting for me. After two fantastic weeks in Bali and Lombok, it was time to fly back to Berlin for 48 hours. And the temperatures in Berlin weren't as mild as they were when we left, it was super cold! The temperature in Bali and Berlin were poles apart! Luckily I left Berlin after two days and headed to a much nicer Lisbon! For the beginning of November, it was still beautifully sunny and warm in Lisbon. But now I am back in Berlin, and I have to deal with the cold. It is not only hard for my mind but also my body. My skin and especially my hair suffer from the cold and the dry air and need more care than usual.
You should adapt your hair care to the weather conditions
You might already know, that hair care is very important to me. I love my long hair, but they do need a lot of care to look healthy and beautiful. Years ago I didn't really care about that topic at all, I used just a random shampoo and never any conditioners or masks. That changed when I started working with Wella Professionals years ago.
Now I know, that there are so many factors such as one's lifestyle or the weather conditions that affect the hair. Due to all those changes and different factors, it is important to adapt the hair care to them. Luckily you can create your very own EnergyCode with System Professionals suited to your current lifestyle as well as the weather and other conditions.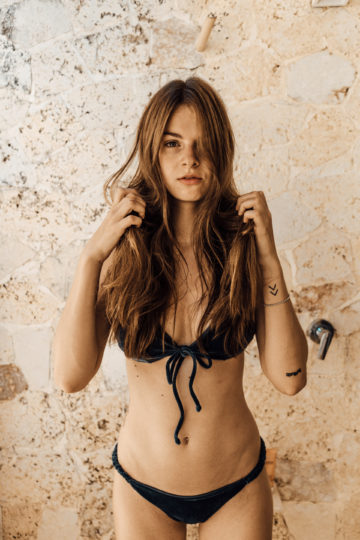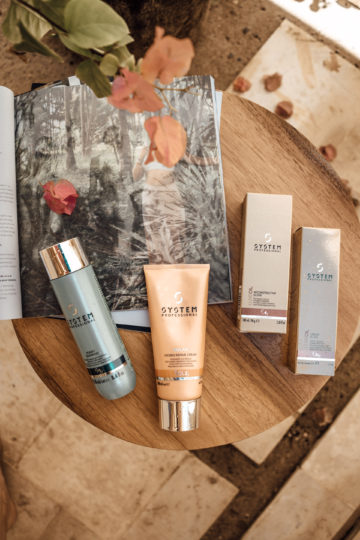 What hair care products to use when on vacation and to prepare your hair for the cold afterward
As you might know, I already got an EnergyCode created from System Professional for my trip to Portugal in March. The temperature difference wasn't that big to Berlin, so all I needed was one product that would protect my hair from the sunshine. The EnergyCode for my trip to Indonesia was slightly different, because this time I did not only need products that would protect my hair from the sunshine, I also needed products that would prepare it for the cold waiting for me back in Berlin. So the EnergyCode for Bali and Lombok was:
P1 + SOL2 + L4 + L5c
The SOL2 conditioner protected my hair from the sunshine. This Hydro-Repair Conditioner is ideal for longer hair, that has suffered moisture and lipid loss as well as sun, salt, and chlorine water. It repairs the hair, replaces moisture lost and improves its combability instantly.
In addition to the conditioner, the L4, as well as the L5c, were the most important products of my time in Bali. Those two hair care products are part of the LuxeOil range from System Professional.
L4 is a reconstructive elixir that infuses into the hair structure and makes it stronger from the inside out. It helps protect the keratin, provides long-lasting smoothness and gloss shine and makes the hair easier to comb. You can either use the L4 elixir on wet hair before drying it or on dry hair as a finishing. It will provide UV protection as well as a gloss shine.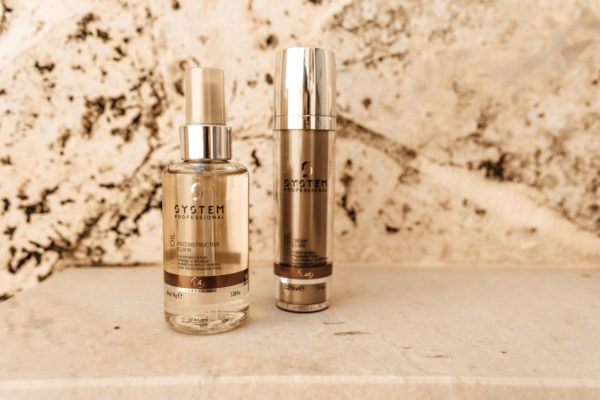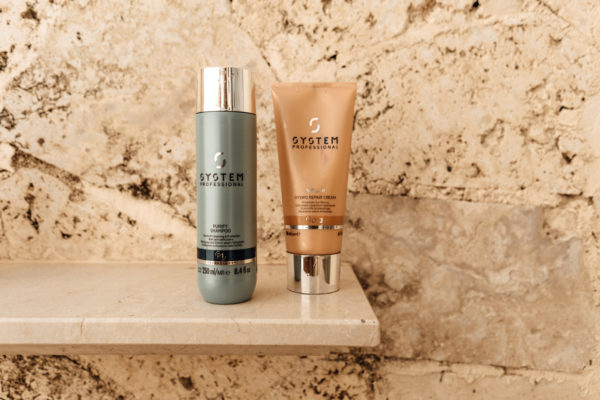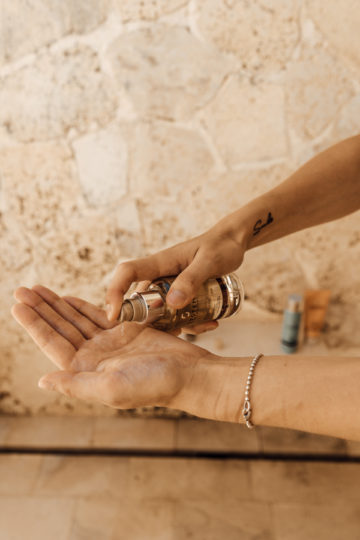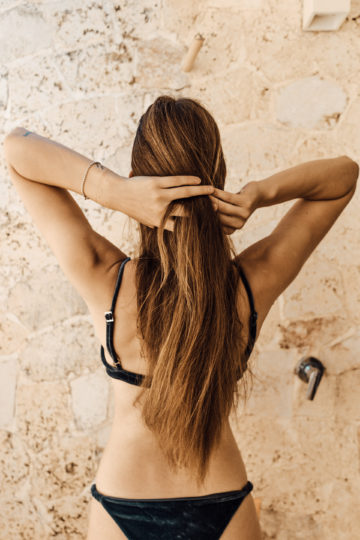 L5c is an elixir as well, that will add a luxurious touch to your hair. It provides a lightweight anti-frizz effect and protects it against aging caused by the sun. Such as the L4, the L5c contains Argan, Jojoba, and Almond oils that provide nourishment and enrichment. Apply it to towel dried hair and comb it before blow-drying it.
I usually use the L5c after washing my hair and the L4 when I feel as if I need some extra hair care. Usually, I only use the L4 on the days I don't wash my hair.
What hair care products to use to protect it from the cold and dry air
Back in Berlin I now need different products to make my hair look healthy. That's why I got a new EnergyCode with one new constant: P1 + H2 + L4 + L5c
Since there is barely any sunshine in Berlin right now, I don't need the SOL2 conditioner anymore. Instead of the SOL2 conditioner, I am currently using the H2 conditioner from System Professional. It is a Hydrate Conditioner that provides daily moisture – something my hair has been lacking since I am back in Berlin! It is the perfect product for me since you have to leave it in your hair for 30 seconds only. The result will be softer, hydrated hair, that will be much easier to comb.
In addition to the hydrate conditioner, I know have to use the L4 and L5c elixir more often! My hair is drier than it was in Bali, Lombok and Lisbon and both products provide nourishment, enrichment as well as smoothness and gloss shine. I use the L4 elixir almost every day and the L5c every time after washing my hair and before blow drying it.