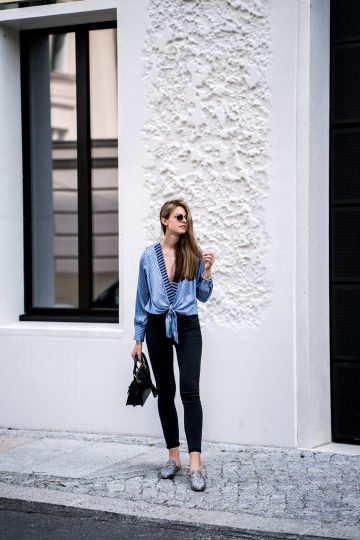 Today is the day I am already sharing the last Fashion Week Outfit we took pictures of. I mentioned before that I didn't have the time to shoot every single outfit I was wearing, but at least I can share my two favourite outfits. The one I shared yesterday and the one I am sharing today are the two outfits I like best. 🙂 And I actually like today's outfit a little bit better, that's one reason why I kept it to the end. So yep, today I am not only sharing my favourite Fashion Week Outfit, but I am also sharing the last outfit we took pictures of.
Fashion Week Day Four
On day three, four and five I was spending most of the time backstage with Wella Professionals at Der Berliner Modesalon. This usually is my favourite part of Fashion Week, because it is not only a lot of fun but also very interesting to see everything from the beginning until the final show. I will tell you more about my time backstage, so today I will just give you a brief overview of day four, the day we took these outfit pictures.
Day four was a quite long day, but it actually wasn't stressful at all. The started with being backstage around 8.30 am for the first show followed by the final touch-up as well as the show (Vanessa Schindler), but afterwards, I had a lot of free time. The next backstage slot was in the afternoon, so I had some time to work and have lunch. Work and food always get the short end of the stick during Fashion Week. I actually wanted to go to a blogger event in between the shows, but working and eating sounded much better that day.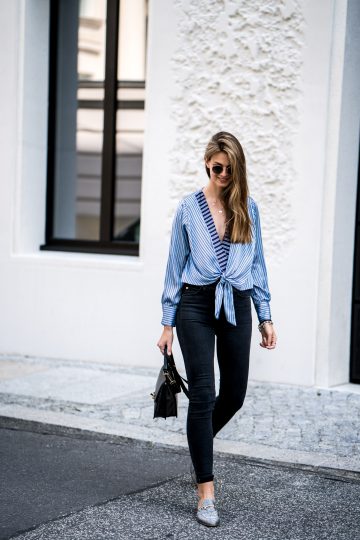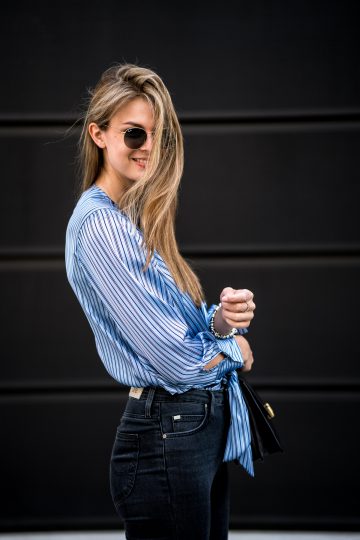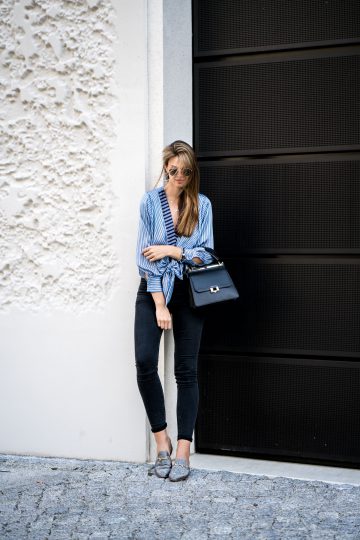 I also was invited to a party in the evening, but I also cancelled the plan to go there, because I was super tired and exhausted after that long day. So instead of going to the party, I stayed at home and got some more work done. I also cooked myself a quick meal for dinner and enjoyed going to bed around midnight.
Striped Body with a low neckline
Usually, it is very hot here in Berlin when it's Fashion Week, so I planned a lot of summery outfits I wanted to wear. Unfortunately, we weren't lucky with the weather, and it was much colder than expected and rainy! I had to replan everything very last minute. I tried to stick to the key pieces I bought for Fashion Week and just combined them in a different way. This striped body with it's low neckline was one of those key pieces. The plan was to combine it with a pair of high-waisted shorts or a cute denim skirt, but since it wasn't warm enough, I went for the only pair of high-waisted jeans I have in my closet. I didn't think it would be so difficult to find another piece to combine this body with, but it was! And I realised that I have only one pair of high-waisted jeans in my closet… That's something I definitely should change!
So as you can see, I combined my new body (found on sale at Zara as well) with a pair of dark grey jeans, one of the Maison Heroine bags I tested, new mule sandals from Omoda and a pair of round sunglasses. How do you like the third and last Fashion Week outfit I am sharing with you here on the blog?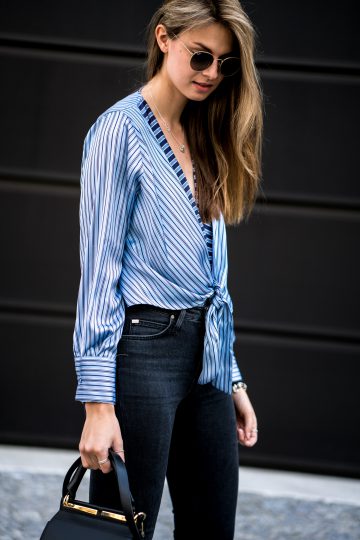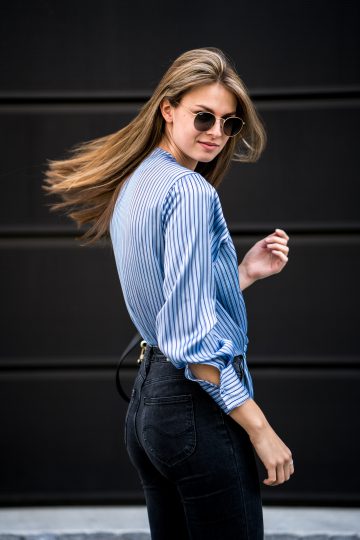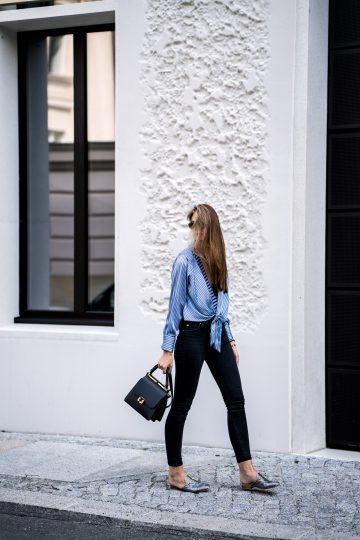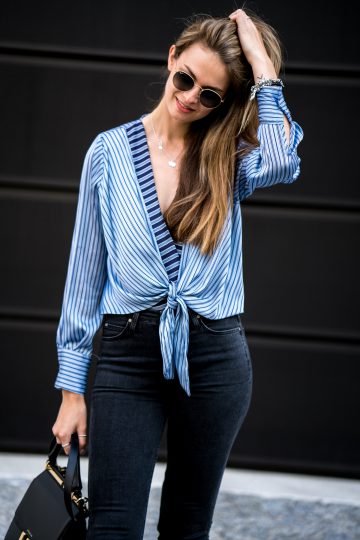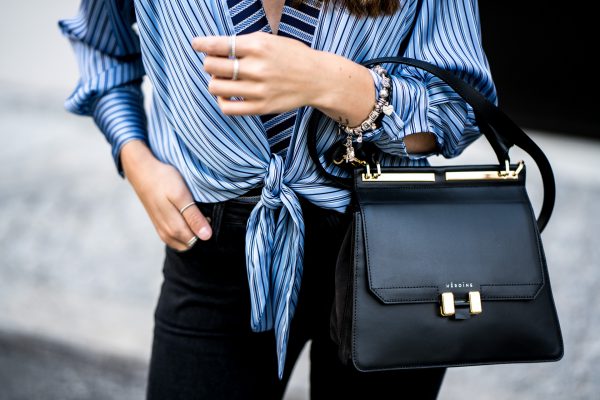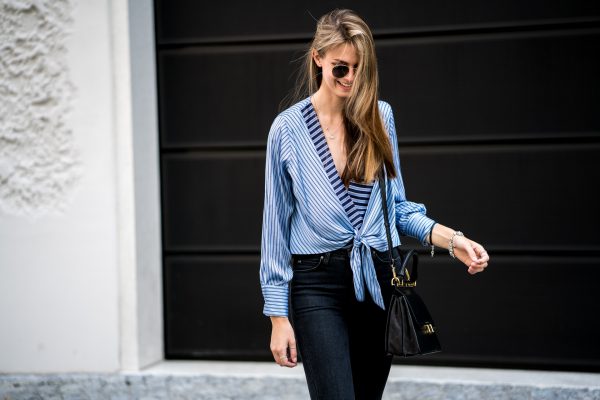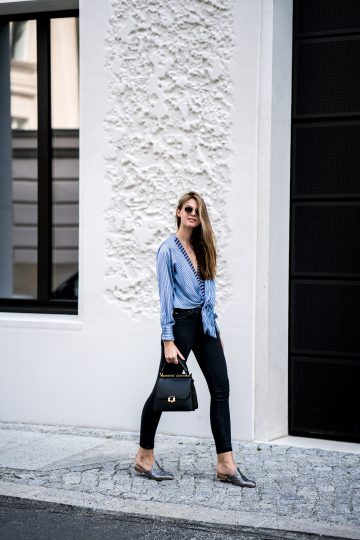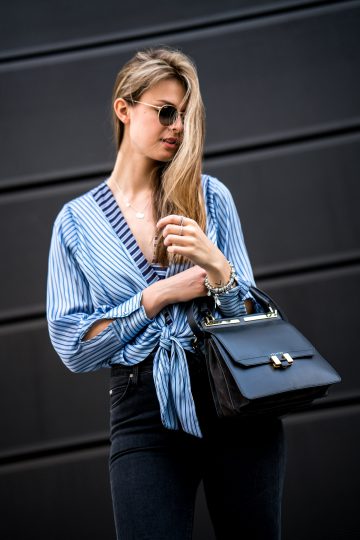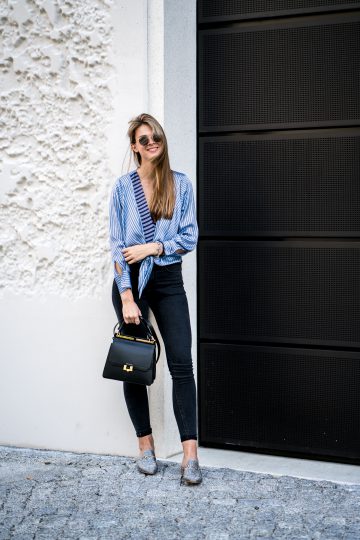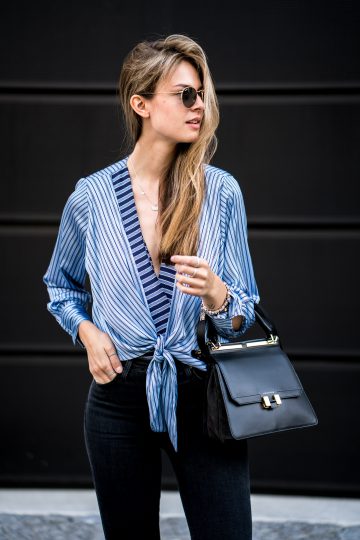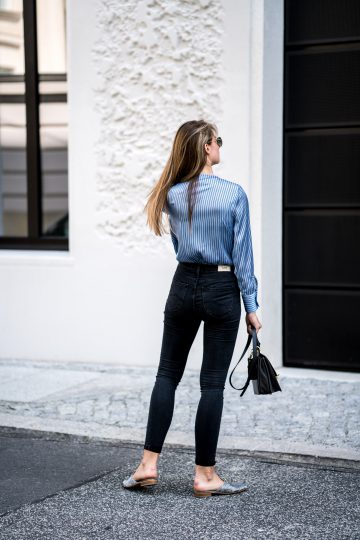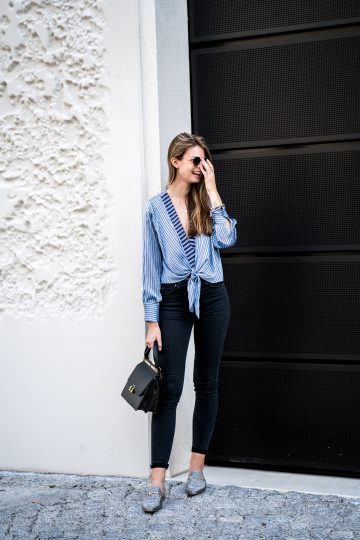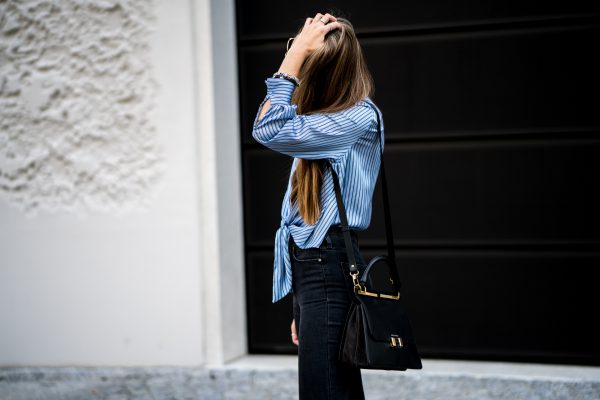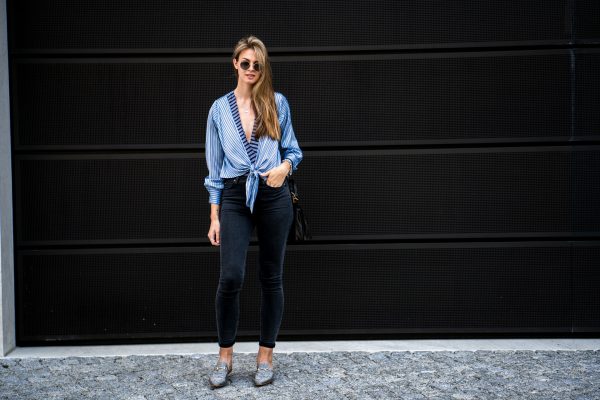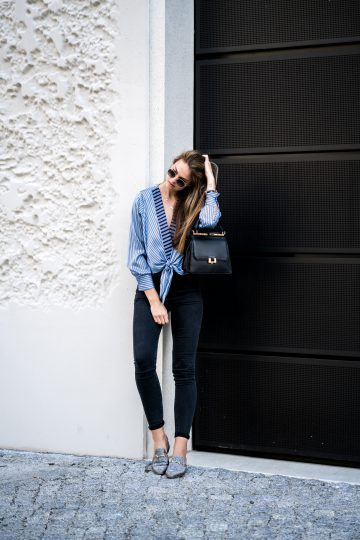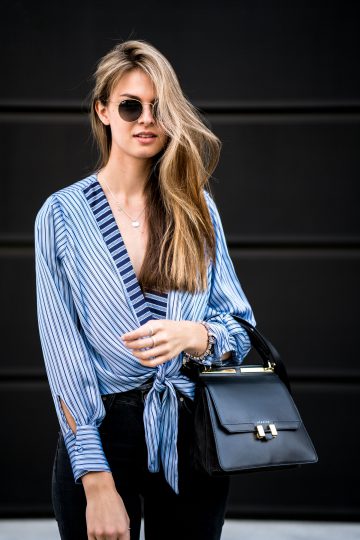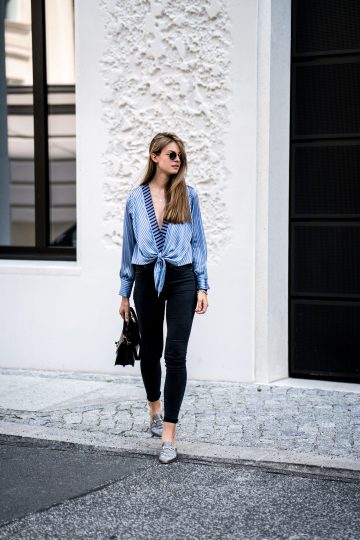 Sponsored Products: shoes via Omoda, bag borrowed from Maison Heroine.