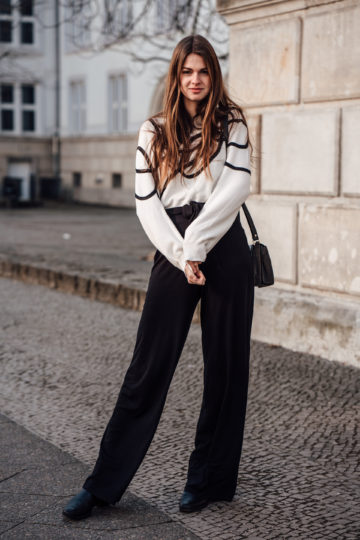 Let's start this Thursday with the third outfit post of the week and lots of positive vibes 🙂 It has been a quite good week so far, and I am sure, that the last days will be great as well. I got lots of things done, planned future stuff and just enjoyed working. It is a great feeling to get things done, and since the weather wasn't the best this week, I didn't mind spending a lot of time at the office.
I also worked on some upcoming outfits I want to shoot and share on the blog. But for now, I will leave you with one of the looks I was wearing the past weeks. As you can see, it was a sunny day, and due to that it wasn't that cold, and I could put together a nice spring outfit for the office. I am so excited for spring; I can't wait for warmer and sunnier days. I can't see my winter jackets and winter clothes in general anymore and want to wear skirts and dresses instead – in combination with chunky sweaters, of course. 🙂 The outfit I am sharing with you today isn't this kind of spring outfit. It is an outfit you can wear on a colder spring day, with degrees around 15°C.
Combining wide leg pants and a white sweater
On colder spring days, I like to wear comfortable pants or jeans. And that day I opted for a pair of wide-leg pants. Since I got my first pair of wide-leg pants in November last year, I am truly falling for them. They are super comfortable and easy to combine! I could wear them every single day. And now I finally have a pair of simple black wide leg pants I actually can wear every day.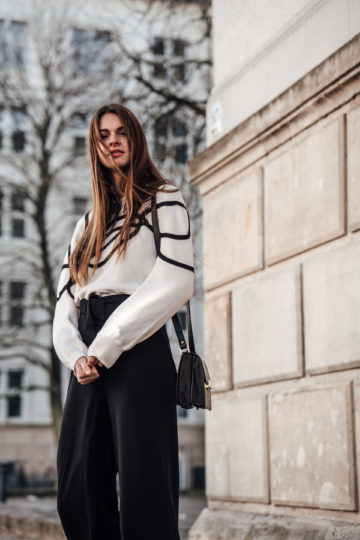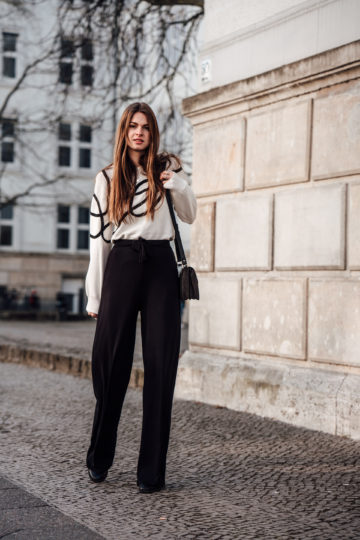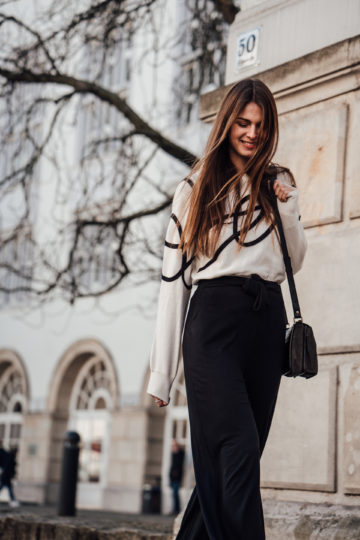 Because these simple black pants offer lots of outfit combinations. You could wear them every day, but create completely different looks, so nobody would realise that you are wearing them every day at first sight.
I opted for a very casual outfit and combined my new wide leg pants with a white sweater. But it is no ordinary white sweater, it has these black lines all over the upper part of the sweater and looks way more interesting due to that. Additionally, the black lines match the colour of the pants, and I really like that. To finalise the outfit, I put on a pair of Chelsea boots, some pieces of jewellery and my Maison Heroine bag. As I said before, it is a very casual yet chic outfit. And it can not only be worn to the office but also when running errands, meeting up with friends or the family and when eating out. And these are just a few examples. Do you like this outfit? And if so, when would you wear it?
What Spring Outfits do you want to see?
I am so happy that I can finally focus on spring outfits. Even though it still is a bit cold outside, I can take off my jacket for the 10-15 minutes it takes to take the pictures and show you what I would wear on a nice spring day without freezing. I have so many outfits in mind; I can't wait to put them together, take outfit pictures and share them on the blog. And guys, if there is anything you would like to see here, please don't hesitate to let me know.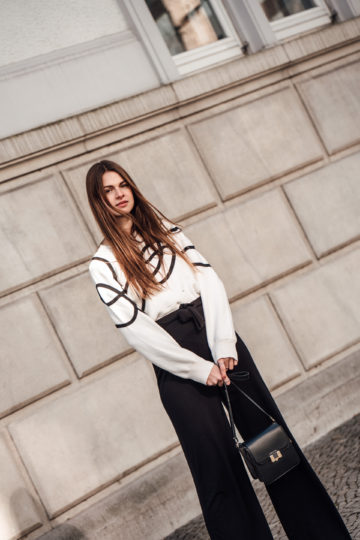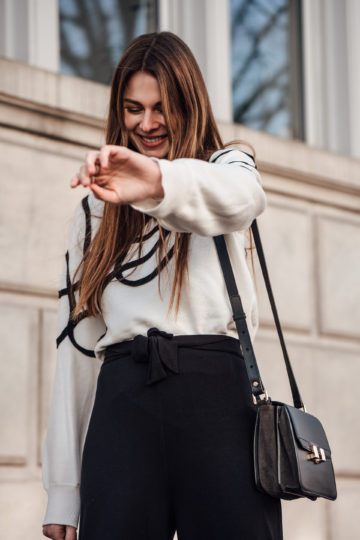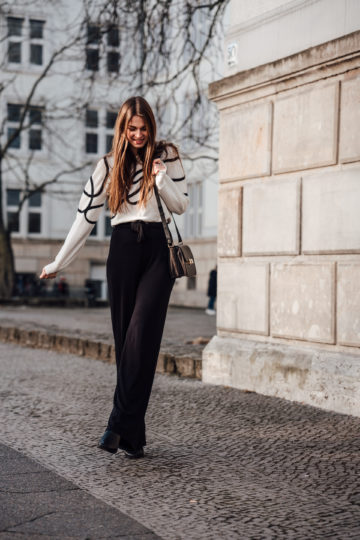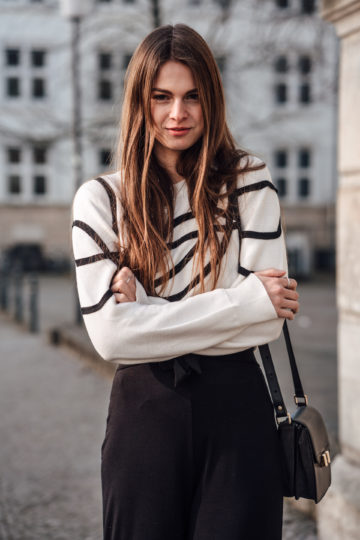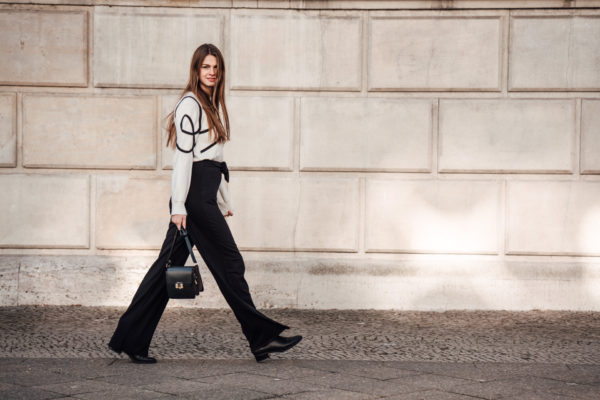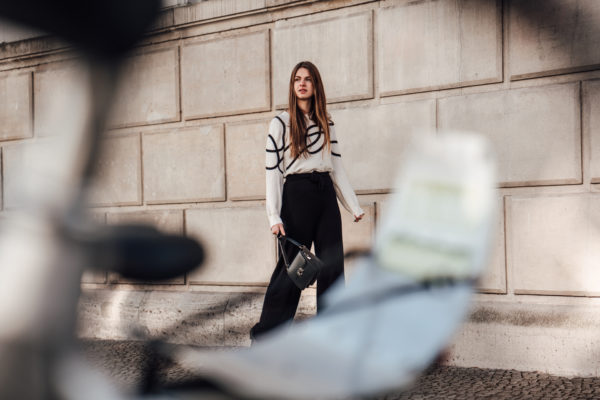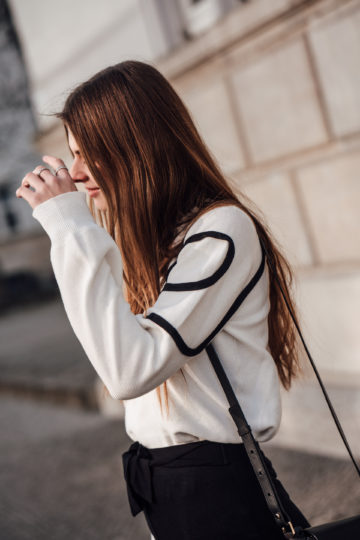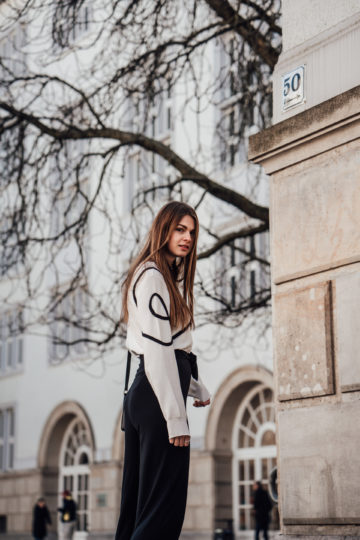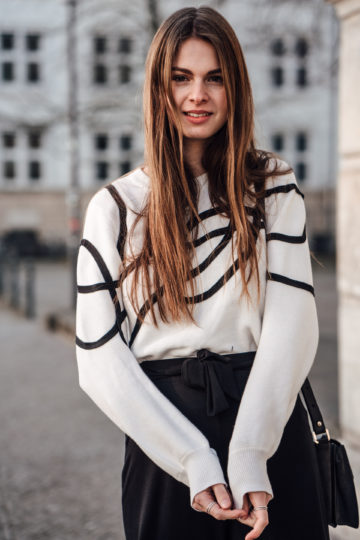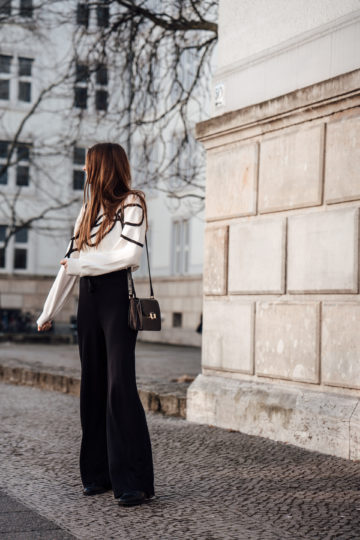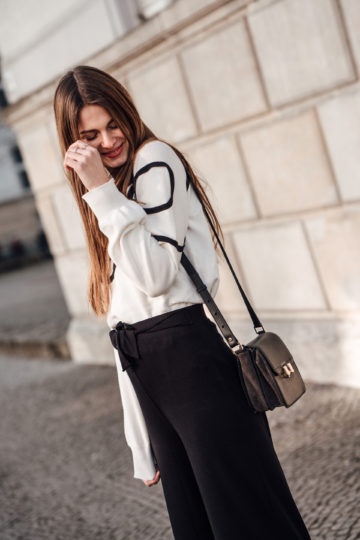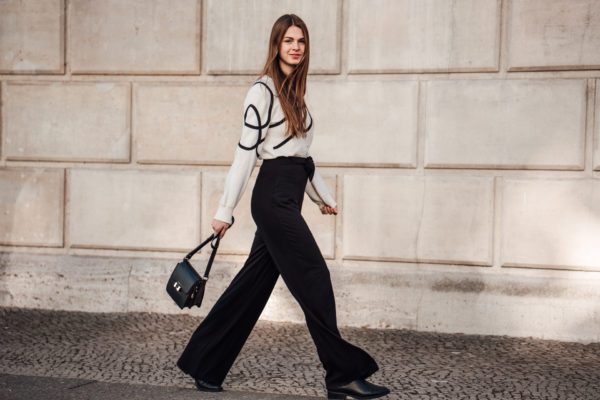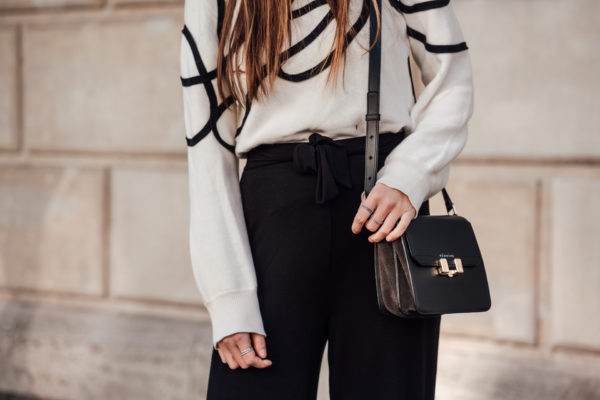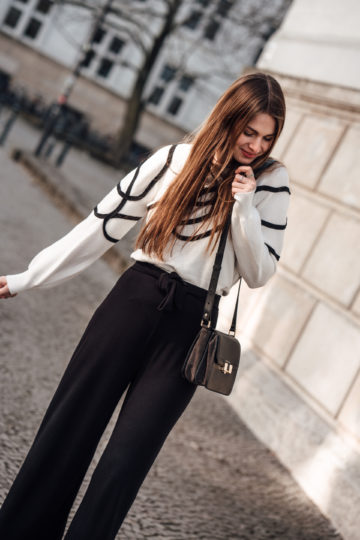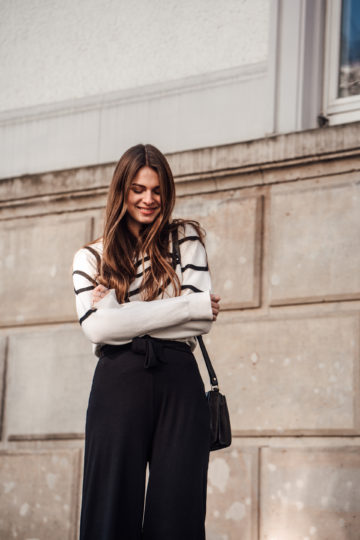 *PR samples contained – mimimum sweater || Missguided pants || Marks & Spencer boots || Maison Heroine bag